Vanderbilt Nurse Magazine
ARTICLES
Summer 2020
As Vanderbilt University leadership considered whether it could bring students, faculty and staff back to campus safely in the fall, they knew that COVID-19 testing, contact tracing and symptom management were going to be necessary to protect the campus community. Fortunately for Vanderbilt, it has a world-renowned School of Nursing that stepped up to collaboratively…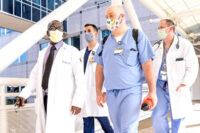 When Jay Huang enrolled at Vanderbilt University School of Nursing in 2019, he was well aware of the statistics: Just 9 percent of nurses in the United States are male. Role models may be scarce, but Huang is undeterred. The Californian, who holds an undergraduate degree in biochemistry, found a passion for health care after…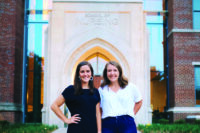 When Vanderbilt University School of Nursing PreSpecialty students Ashley Allington and Sara Moran arrived in Nashville in August 2018, they noticed a problem that kept popping up for them and many of their female friends: How do you find a health care provider in a new city where you don't know anyone? Google reviews or…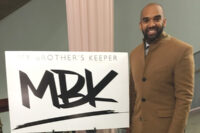 Watching his aunt struggle with bipolar disorder, Asa T. Briggs, DNP, MSN'12, traded in his legal aspirations to pursue a career in mental health care. "She would have extensive inpatient hospitalization, but then would come out with no continuity of care," Briggs recalled. "It was a crystallizing moment for me." At first Briggs focused on…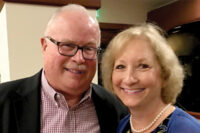 Craig Nordlund, JD'74, and Sally Baum Nordlund, BSN'74, found three important things during their time at Vanderbilt. First, they found each other—the two met as students, Craig at Vanderbilt Law School and Sally at Vanderbilt University School of Nursing. Second, they each discovered a passion for their professions that has remained with them throughout their lives….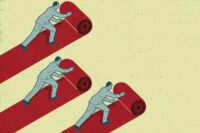 One of the highlights of Reunion each autumn is the Vanderbilt University School of Nursing Alumni Awards presentation. Taking place during the Friday reception for alumni and their guests, the presentation recognizes exceptional alumni in various stages of their careers. Honorees are selected by the VUSN alumni board from nominations submitted by alumni, faculty, students…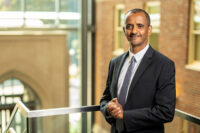 Early in his career, as Mulubrhan F. Mogos cared for fragile babies in a neonatal ICU, he questioned whether the mother's experience during pregnancy and delivery could provide clues to what went wrong, setting him on a path to study the long-term impact of cardiovascular disease on mothers and babies. Mogos, who joined the Vanderbilt…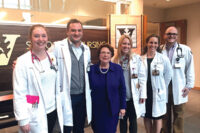 Vanderbilt University School of Nursing received top rankings in the 2021 U.S. News & World Report Best Graduate School survey released March 17. Vanderbilt's Doctor of Nursing Practice program is ranked No. 5 and its Master of Science in Nursing program is ranked No. 9 out of more than 500 schools surveyed. Additionally, two of…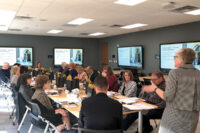 Corporate executives, chief nursing officers, entrepreneurs, nursing school deans, alumni and community representatives are among the leaders sharing their expertise on a new advisory board for Vanderbilt University School of Nursing. Dean Linda D. Norman, DSN, FAAN, announced the formation of the board during the school's Reunion events in October. The VUSN Dean's Advisory Board…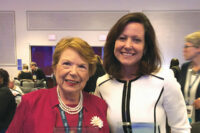 The active and productive partnership between Vanderbilt University School of Nursing and Vanderbilt University Medical Center has been recognized by the American Association of Colleges of Nursing (AACN) with its 2019 New Era for Academic Nursing Award. The competitive honor recognizes schools of nursing and academic medical centers that are committed to positioning academic nursing…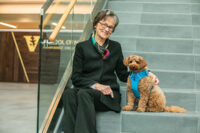 Vanderbilt School of Nursing Professor Mary Jo Gilmer, PhD, MBA, FAAN, has been selected for induction into the International Nurse Researcher Hall of Fame by Sigma Theta Tau International Honor Society of Nursing. The honor recognizes her significant, sustained international achievement and that her research has influenced the nursing profession and the people it serves….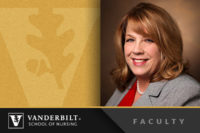 Assistant Professor Marci Zsamboky, DNP'18, RN, PMHNP/CNS-BC, CNE, has been named academic director of the Psychiatric-Mental Health Nurse Practitioner (Lifespan) specialty at Vanderbilt University School of Nursing. The Psychiatric-Mental Health Nurse Practitioner specialty is one of the school's most competitive programs and is currently ranked No. 1 in the nation by U.S. News & World…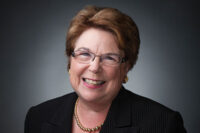 Dear alumni, colleagues and supporters, As I write, we are several months into the COVID-19 pandemic. It has brought profound changes to all our lives. At Vanderbilt School of Nursing, the pandemic resulted in the conversion of all spring and summer classes to online, faculty and staff working from home, the closure of our buildings,…
---
Class Notes