Latest News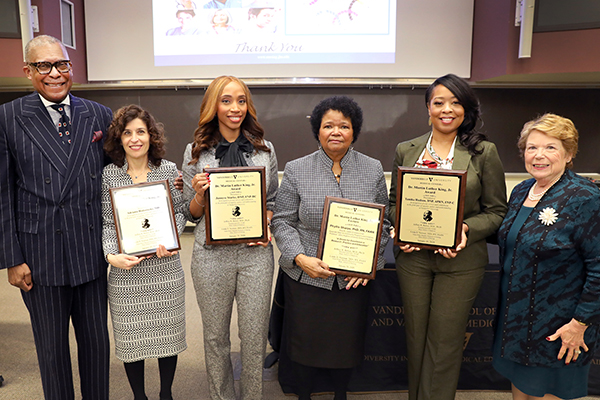 Two Vanderbilt School of Nursing faculty received the annual Martin Luther King Jr. award presented by VUSN and Vanderbilt University School of Medicine during the 2020 MLK Commemorative Lecture on Monday. Assistant Professors Tamika Hudson, DNP, MSN'12, and Jannyse Starks, DNP'11, MSN,'09 were honored for their work with the Community Action Poverty Simulation, which helps students, faculty, staff and community leaders experience life in poverty through a planned simulation. School of Medicine Assistant Professor Adriana Bialostozky, MD, was also honored, receiving the MLK award for her work in providing culturally competent care in pediatrics.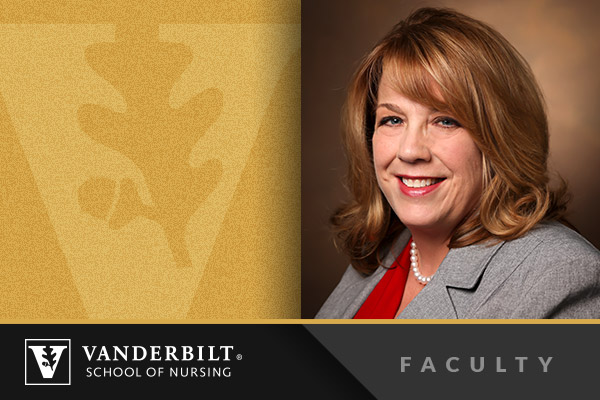 Assistant Professor Marci Zsamboky, DNP'18, RN, PMHNP/CNS-BC, CNE, has been named academic director of the Psychiatric-Mental Health Nurse Practitioner (Lifespan) specialty at Vanderbilt University School of Nursing. The Psychiatric-Mental Health Nurse Practitioner specialty is one of the school's most competitive programs and is currently ranked as the No. 2 program in the U.S. by U.S….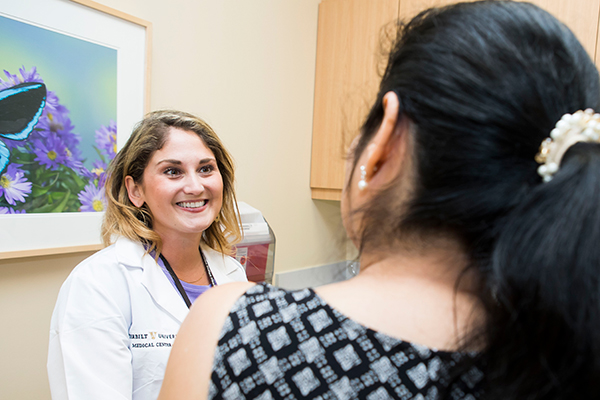 Americans rank nurses as the most trusted professionals in the U.S.
Nursing remains the most trusted profession in the United States, with 85% of people rating nurses as having very high or high levels of honesty and ethics. That's according to a poll just released by Gallup, who asked U.S. adults to assess the honesty and ethics of a list of professions in December 2019. This…
PROSPECTIVE STUDENTS
Find Your Path To Get Started
Vanderbilt University School of Nursing is preparing skilled, experienced advanced practice nurses who are increasing access to quality health care for people everywhere. Find your path below to get started:
RECENT VIDEOS
News from Vanderbilt University School of Nursing
VUCast: Vanderbilt's online newscast
What It Takes to be a World Class Nursing School
Research News @ Vanderbilt