Vanderbilt Nursing and Law students to staff free health fair for older adults Oct. 29
Share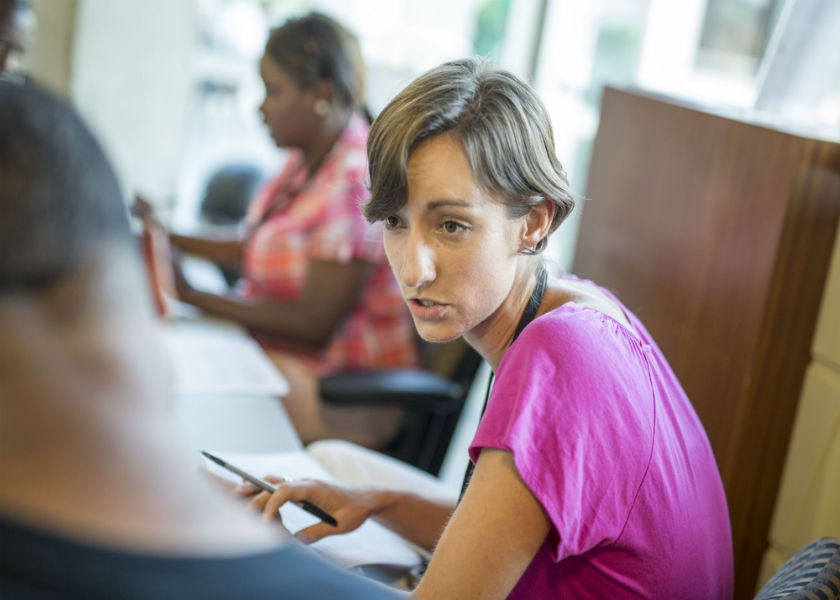 Vanderbilt University School of Nursing (VUSN) students will staff a free health fair for older adults on Saturday, Oct. 29, as part of their Enhancement of Community and Population Health class. Vanderbilt Law School students will also participate and answer questions about power of attorney issues.
The health fair will be hosted by the Margaret Maddox Family YMCA at its 2624 Gallatin Pike location in collaboration with SHIP, Lipscomb College of Pharmacy, VUSN, Vanderbilt Law School and the Tennessee Commission on Aging and Disability
More than 70 VUSN students and faculty will provide health screenings, including blood pressure and diabetes testing, and offer flu shots. Other activities will include nutrition counseling; healthy cooking demonstrations; one-on-one consultations about Medicare options from VUSN and Lipscomb students; safe disposal of old/unneeded medications information from Metro Nashville Police Department's Drug Disposal Unit; and demonstration of Silver Sneakers exercise classes.
The health fair runs from 10 a.m.-2 p.m. at the Margaret Maddox Family YMCA, 2624 Gallatin Pike. The event is free and open to adults 65 and older.
For more information, go to https://www.facebook.com/events/1652666708377257/ or contact Jenny Gray at 615-228-5525, jgray@ymcamidtn.org
Image:
Student Sarah Bates King helps a participant fill out medical forms during a health event the school sponsored last year.
Photo: Daniel Dubois