Vanderbilt University confers emerita status on five School of Nursing faculty; Dean Norman named dean emerita
Share
During Commencement ceremonies on May 15, Vanderbilt University honored five distinguished Vanderbilt University School of Nursing faculty by naming them faculty emeriti. The university also announced that Dean Linda Norman, DSN, FAAN, would be designated dean emerita, effective July 1, 2021.
Norman, who has been dean of the School of Nursing since 2013, will step down on June 30, 2021. She has announced plans to take a sabbatical, during which she will work on research related to the university's COVID-19 response.
Emeritus status is an honor conferred by the university demonstrating respect for service to the university and a distinguished career. A faculty member who has served the university with distinction over a period of years, and whose status remains active until retirement, may, upon recommendation of the appropriate dean and the chancellor, be awarded the title emeritus or emerita by the Board of Trust.
VUSN's new faculty emeriti have had significant and lasting impact on the school, their areas of expertise, research, practice, education and the nursing profession.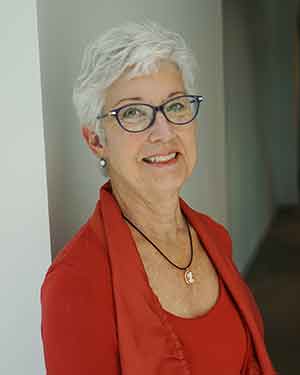 Susie Adams, PhD, PMC'13, FAANP, FAAN, was named professor of nursing, emerita, effective Aug. 16, 2021. Adams has devoted her career to health care for the mentally ill and increasing its accessibility. A pioneer in establishing the role of the psychiatric-mental health nurse practitioner, Adams founded VUSN's PMHNP program, making it one of the first in the nation. She directed that program for almost two decades before being named faculty scholar for community engaged behavioral health. Adams is an expert in community-based solutions for substance use and mental health disorders. In the past decade, she has actively collaborated on more than $16 million in federal grants for community agency program expansion, community education initiatives and interprofessional education. She is an internationally recognized thought leader, educator, clinician and scholar in the education standards, training and national certification of psychiatric advanced practice registered nurses. In 2019, the American Psychiatric Nurse Association named Adams its Psychiatric Nurse of the Year. She is a fellow of the American Association of Nurse Practitioners and the American Academy of Nursing, and member of the University of Kentucky College of Nursing Hall of Fame.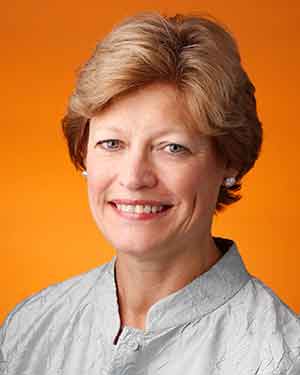 Melanie Lutenbacher, PhD, FAAN, was named associate professor of nursing, emerita, effective Jan. 1, 2021. Lutenbacher's passion to improve and save the lives of underserved childbearing women and their children has driven her lifelong integration of research, teaching, practice and service, and has resulted in shaping students, faculty, policies and health care systems. Supported by more than $4.8 million in federal, state, foundation and transinstitutional grants, her community-based research with abused women, children with special health care needs, and at-risk pregnant women impacts health policy and practices at all levels. Lutenbacher's work has improved infant mortality and helped save and improve the lives of countless at-risk and pregnant women and their children. Outside of VUSN, she helped establish Nashville/Davidson County's Domestic Abuse Death Review Team, which serves as a national model. She also helped form the Nashville Violence Prevention Coalition and Nashville/Davidson County's Fetal Infant Mortality Review team. Recognition for her contributions include induction into the American Academy of Nursing and the University of Kentucky School of Nursing Hall of Fame, and a March of Dimes Nurse of the Year Award for Nursing Research.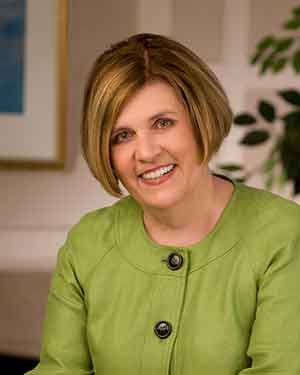 Ann Minnick, PhD, FAAN, was named professor of nursing, emerita, effective Apr. 2, 2021. A highly regarded nurse scientist and nursing leader, Minnick is known for her research regarding safety, quality and academic nursing—work that has shaped the nursing workforce and U.S. educational and clinical regulatory policies. She led VUSN's research activity as senior associate dean for research and advanced the school's PhD in Nursing Science program, as well as its Center for Research Development and Scholarship. She held the Julia Eleanor Chenault Chair in Nursing and won numerous awards for teaching and mentoring succeeding generations of nurses and researchers. Minnick worked on more than 25 funded research projects, as well as educational and clinical program grants, totaling nearly $8.2 million. She has consulted at every level of American government and with international agencies and private entities, including an appointment by the U.S. Health and Human Services' secretary to the National Advisory Council on Nurse Education and Practice. In 2011, her significance in nursing research was recognized with an induction into the Sigma Theta Tau International Nurse Researcher Hall of Fame. She is a fellow of the American Academy of Nursing.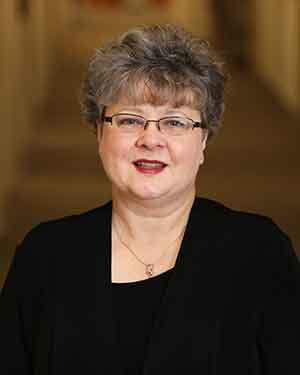 Sheila Ridner, PhD'03, MSN'00, FAAN, was named professor of nursing, emerita, effective Jan. 1, 2021. Ridner is an internationally recognized lymphedema expert whose research led to practice and policy changes in lymphedema prevention, measurement and treatment for patients worldwide. Her transdisciplinary work included establishing lymphedema incidence rates, identifying biomarkers, development and testing subjective and objective measurement methods, randomized controlled trials and ascertaining economic impact. A prolific author, Ridner also secured nearly $15 million in funding for lymphatic research. At Vanderbilt, she directed the PhD in Nursing Science program and held the Martha Rivers Ingram Chair in Nursing. In her work on the board of the Lymphatic Education and Research Network, she oversaw the development and implementation of the first International Lymphatic Disease and Lymphedema Patient Registry and Biorepository. She was awarded the VUSN Ingeborg Grosser Mauksch Award for Excellence in the Mentoring and twice received the VUSN Award for Excellence in Research. Ridner is a fellow of the American Academy of Nursing and member of the Sigma Theta Tau International Nurse Researcher and the University of Kentucky School of Nursing Hall of Fame.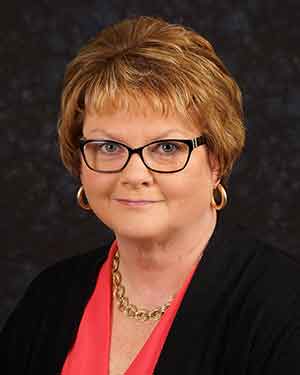 Betsy Weiner, PhD, FACMI, FAAN, was named senior associate dean of informatics, emerita, and professor of nursing, emerita, effective Jan. 1, 2021. Weiner, a trailblazer in nursing informatics and distance education, built and directed VUSN's comprehensive technology development and support team, assuring the school's online education would equal or exceed face-to-face delivery. She led the way for innovative, technology-based education and simulation for the health professions. Weiner's work ranged from academic programs to training that met the educational needs of more than 2.5 million health professionals worldwide. She co-created a labor and delivery computer simulation used by 98% of U.S. nursing programs and also led the development of online education in emergency response that formed the basis of several WHO-sponsored consultations. Weiner, who held the Centennial Independence Foundation Chair at Vanderbilt, received the American Medical Informatics Association's Virginia K. Saba Informatics Award and the National Library of Medicine Nursing Informatics Award. She is a fellow of the American Academy of Nursing, American College of Medical Informatics, and National Academy of Medicine, and is in the University of Kentucky School of Nursing Hall of Fame.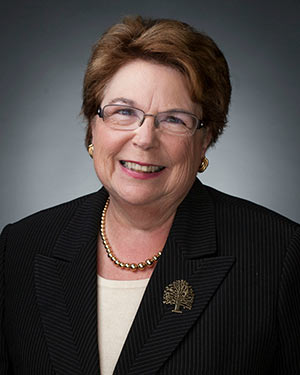 Norman, who holds the Valere Potter Menefee Chair in Nursing, is a nationally and internationally recognized leader in nursing and health profession education. During her 30-year tenure at the School of Nursing, she led curriculum transformations that included converting the school's clinical specialist offerings to advanced practice nurse practitioner programs, which today provide education in 14 master's specialties, and developing the block curriculum that made distance learning possible. Norman was also instrumental in the launch of VUSN's two doctoral programs. She is responsible for nearly $10 million in external funding in support of pioneering curriculum designs and nursing education. She has published on topics ranging from leadership in doctoral nursing research programs to the impact of the nursing shortage on hospital patient care and creating a global community in nursing education. As dean, she spearheaded the construction and opening of a $26.8 million building, and has been a staunch proponent of diversity and inclusion. During her tenure, the School of Nursing rose significantly in the U.S. News and World Report rankings for both its Master of Science in Nursing and DNP programs. Named a fellow by the American Academy of Nursing, Norman is also credited with helping steer Vanderbilt University through the COVID-19 pandemic.