Three School of Nursing faculty named first Valere Potter Distinguished Dean's Faculty Fellows
Share
Assistant Professor Cathy Maxwell, PhD, FAAN, Associate Professor Shelagh Mulvaney, PhD, and Assistant Professor Bethany Rhoten, PhD, have been named the Vanderbilt University School of Nursing's first Valere Potter Distinguished Dean's Faculty Fellows.
The new Valere Potter Distinguished Dean's Faculty Fellows program supports tenure-track faculty in their research and scholarship. The designation includes funding for two fiscal years and is part of an overall Vanderbilt University initiative to expand support for faculty throughout their careers.
"These faculty members are outstanding researchers and educators. They are making discoveries in areas that will improve the health of individuals and entire populations," said Linda D. Norman, DSN, FAAN, VUSN Dean and Valere Potter Menefee Professor of Nursing. "It's important that VUSN invest in them and in their work. We hope that this support will not just advance their research but will also help them win additional external funding as they continue to advance in national and international distinction."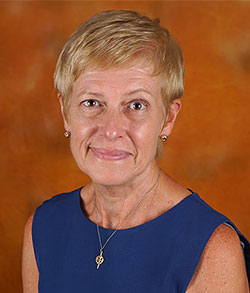 Maxwell is recognized as an authority on geriatric trauma and aging. Her research is directed at understanding outcome trajectories of older adults after physical injury, and the development and implementation of interventions to facilitate patient-centered, post-injury care. Maxwell's identification of the high prevalence of physical frailty among injured older adults led to a study that determined the influence of pre-injury cognition and functional status on one-year outcomes (functional decline, mortality and readmissions). Maxwell's findings resulted in implementation of frailty screening by bedside nurses to facilitate patient-centered care management after injury. Maxwell is currently conducting a pilot RCT with the VUMC Division of Trauma to test the feasibility of nurses delivering frailty-focused communication to hospitalized older adults. Among her honors are induction into the American Academy of Nursing and the Innovation Award from the National Hartford Center for Gerontological Nursing.
Mulvaney directs NIH- and foundation-funded clinical and translational research aimed at improving health outcomes for youth with diabetes. Her research includes development and testing of technology-assisted (internet, mobile, informatics) patient and family health-related behavior change systems. Her work has resulted in innovative, novel and effective user-centered technologies. These technology-assisted systems support daily self-management through problem solving, social learning and guided mastery. Mulvaney has served as the principal investigator or co-investigator on several National Institute of Health (NIH) R-level and foundation grants. She has received the Dean's Award for Achievement in Research, among other honors. Mulvaney has published more than 50 manuscripts.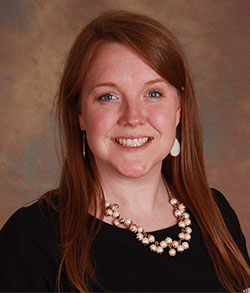 Rhoten's program of research focuses on improving the lives of people after treatment for cancer, specifically in the areas of body image and sexuality. Her current research focuses on developing interventions to improve the survivorship experiences of those affected by cancer. She has conducted research on treatment decision-making after diagnosis of recurrent head and neck cancer and how treatment affects patients' quality of life, body image and sexual satisfaction. She recently completed a pilot study regarding patient attitudes toward sexuality discussions with health care providers. She has received funding from the American Cancer Society and a K12 award from the Agency for Healthcare Research and Quality. Rhoten is a sought-after speaker within international and national venues on topics related to head and neck cancer, body image and sexuality.