Vanderbilt students, staff and faculty volunteer at mass COVID-19 vaccination event
Share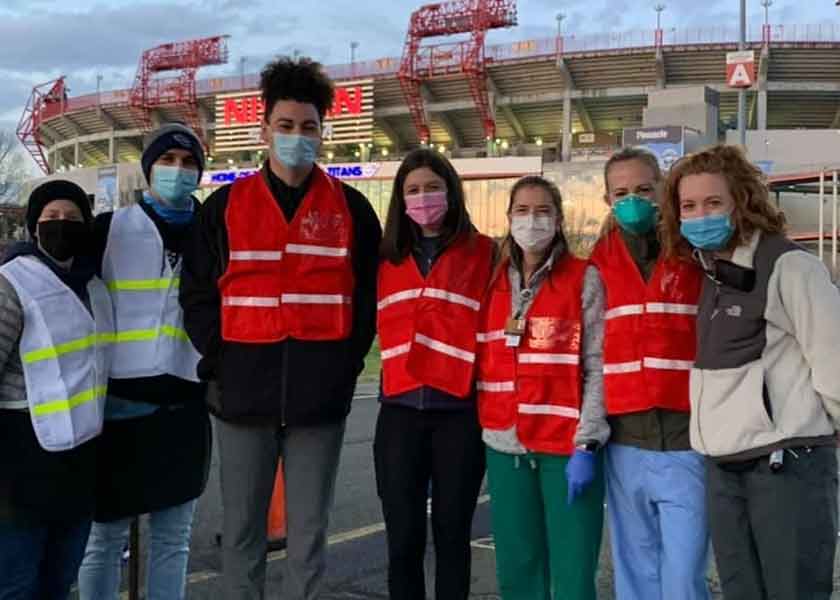 More than 60 Vanderbilt students, staff and faculty members helped Nashville's Metro Public Health Department vaccinate 10,107 community members in a marathon 14-hour event on Sat., March 20. Recipients received the one-shot Johnson & Johnson vaccine in the drive-through event outdoors at Nashville's Nissan Stadium. Assistant Professor Carrie Plummer organized VUSN's participation, which drew volunteers from the schools PreSpecialty, specialty and doctoral programs. Students were enthusiastic about taking part, and noted how valuable it was to see the logistics involved in such a large event.
Above, from left, Nissan Stadium staff volunteers gather with VUSN PreSpecialty students Chris Barron-Graham and Emily Ewing, and VUSN faculty Hannah Kestner, DNP'16, MSN'14, Meg Shifrin, DNP, MSN'06, and Jennifer Wilbeck, DNP, PMC'06, MSN'99, FAAN, FAANP.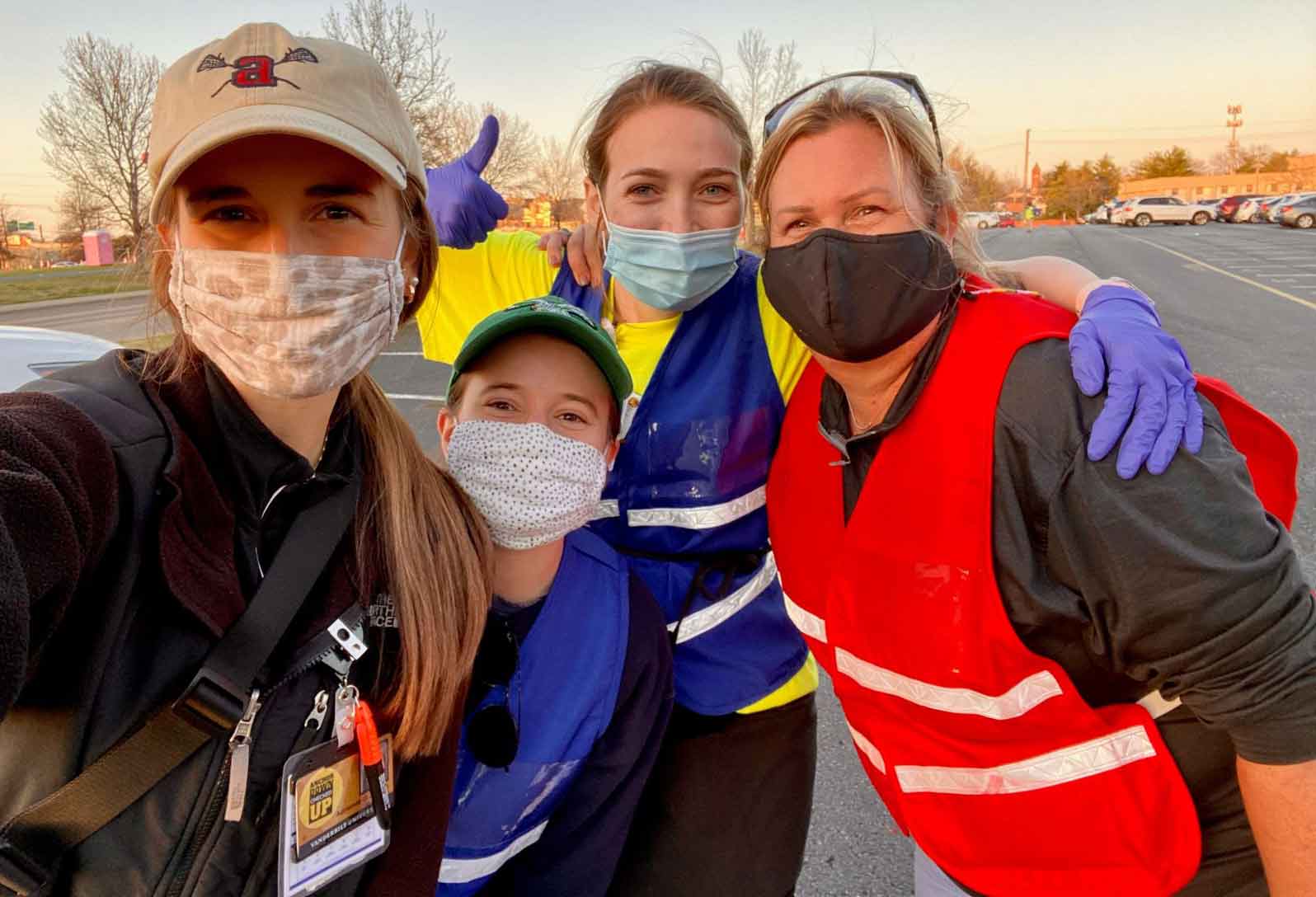 Above, from left: PreSpecialty students Adrienne Jensen, Caty Milano, Chloe Rothstein and Assistant Professor Susan Andrews were among the VUSN volunteers.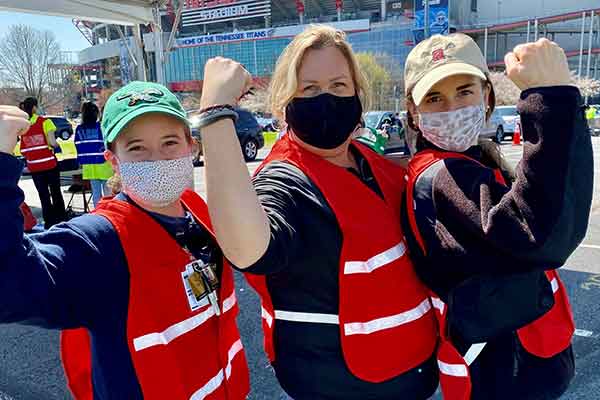 Above, left: Student Caty Milano, Assistant Professor Susan Andrews and student  Adrienne Jensen bring out their inner Rosie the Riveters to demonstrate that they can do it.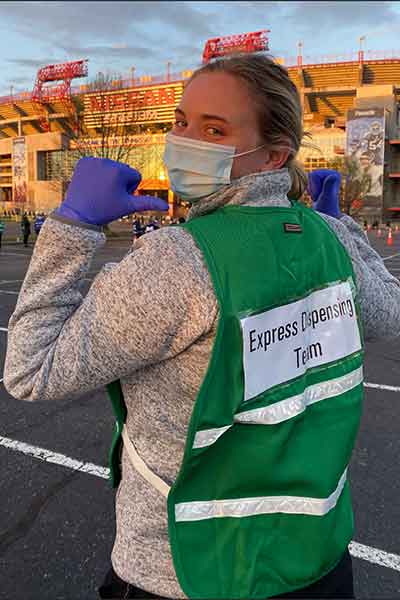 Above, student Hannah Hunt was at Nissan Stadium in the dawn hours to prepare for her work on the Express Dispensing Team.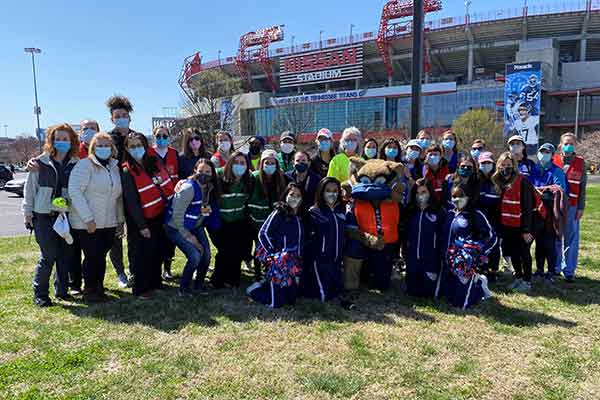 Above, Vanderbilt School of Nursing volunteers pose with Titans cheerleaders and T-Rac at the Nissan Stadium mass vaccination event.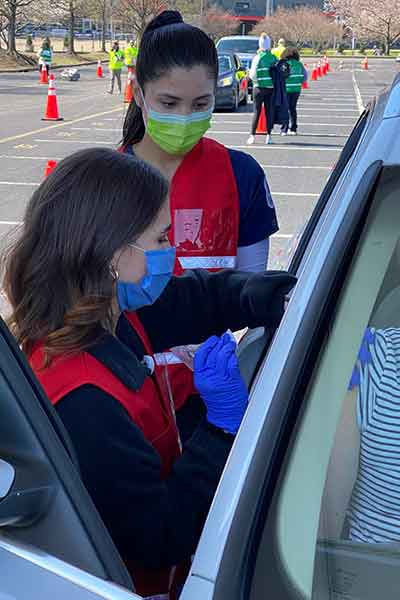 Above, from left, student Janelle Chavarria administers the Johnson & Johnson vaccine to a participant while fellow student Lisandra Lorenzo handles the prep and materials.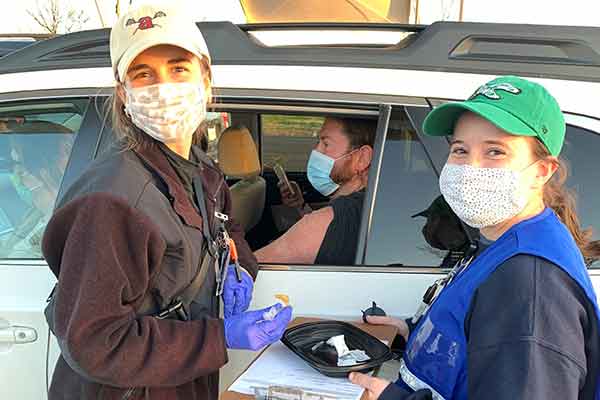 Above, from left, PreSpecialty students Adrienne Jensen and Caty Milano with a patient during the mass vaccination event at Nissan Stadium.