New Vanderbilt Bass Military Scholars Program supports veterans at School of Nursing
Share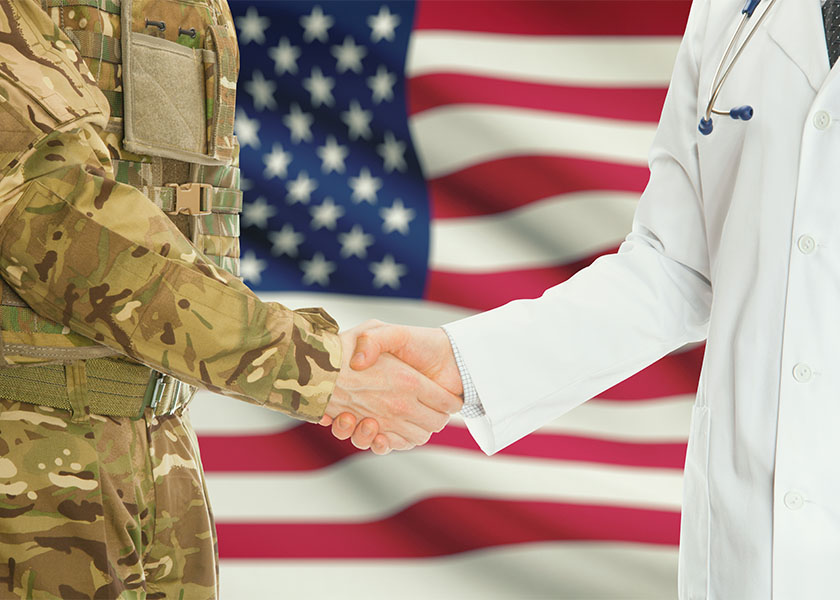 Vanderbilt University School of Nursing is one of five Vanderbilt graduate schools to participate in the new Bass Military Scholars Program, an initiative that will provide financial aid and programming support for honorably discharged U.S. military veterans.
The program is funded by a new $25 million gift from the Lee and Ramona Bass Foundation and will support veterans attending VUSN, Vanderbilt Law School, the Owen Graduate School of Management, Peabody College or Vanderbilt University School of Medicine. It was established to honor the leadership traits and commitment to service embodied by members of the U.S. military.
The Bass Military Scholars Program will fund at least six scholarships for U.S. veterans admitted to Vanderbilt in the 2019-2020 academic year. At the School of Nursing, the program will be for new full time master of science in nursing students.
When fully endowed, the Bass Military Scholars Program is expected to support a cohort of 40 students annually among the five schools and colleges. The program is designed to complement, not replace, other financial aid programs available to veterans.
As Bass Military Scholars, students from the participating schools will meet together regularly and participate in campus service activities designed to foster military-civilian exchanges and mentorship opportunities within the broader Vanderbilt community. It will be the first graduate-level scholarship program at Vanderbilt in which participants across schools will participate in a common service component.
Vanderbilt School of Nursing has a long tradition of educating and support veterans. Nursing faculty work at area VA facilities and VUSN nursing students participate in clinical learning at a variety of VA systems across the country, including Nashville's VA Medical Center. VUSN provide a variety of services as part of its commitment to veterans, including:
Full support of GI Bill and Yellow Ribbon programs
Scholarship opportunities for full-time students who choose to pursue scholarly work and research on veterans' health care needs
Flexible programs of study in many nursing specialties
Online learning technology to support students located away from Nashville
Formal partnership with the nearest military health care system at Fort Campbell, KY
Program to evaluate previous military experience and education in consideration of translation/constructive credit towards advanced education
Formal partnership with the U.S. Air Force Academy that supports follow-on nursing education for academy graduates. Future partnership with the U.S. Military Academy and U.S. Naval Academy are in development.
Specific outreach efforts by the School of Nursing to collaborate with local military recruiters and local ROTC programs
Collaborative effort with local health care systems to facilitate post-graduation hiring opportunities for veterans
Process to create clinical or practicum coursework opportunities with health care systems around the country in order to support learning objectives where the student resides
Bass Military Scholar applicants must have been honorably discharged from one of the branches of the U.S. military. For more about the Bass Military Scholars Program, including eligibility requirements, visit vanderbilt.edu/bass-military-scholars
Fall 2019 applicants for admission to VUSN's Master of Science in Nursing program will be eligible.