Vanderbilt honors Bonnie Pilon and Ken Wallston as Faculty Emeriti
Share
Bonita "Bonnie" Pilon, Ph.D., NEA-BC, FAAN, and Kenneth A. Wallston, Ph.D., were recognized as faculty emeriti during Vanderbilt University's Commencement ceremonies Friday, May 12.
The two faculty members were among 32 retiring Vanderbilt professors honored for their years of service and scholarship.
Pilon, who joined Vanderbilt University School of Nursing in 1989, was named professor of nursing,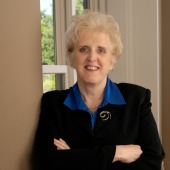 emerita. She started at VUSN as an assistant professor and the director of the Nursing Administration graduate program. Then in 1999, she became senior associate dean for clinical and community partnerships, responsible for all activities related to the School of Nursing's practice mission. In that capacity, she developed and directed more than ten different faculty practice sites that provided health care in elementary schools, community clinics, domestic violence shelters and apartment buildings for disabled and elderly residents. Pilon secured nearly $10 million in funding for health care for vulnerable populations, as well as multiple federal grants to support School of Nursing-managed clinics.
Pilon integrated case management content into the Nursing Administration graduate program curriculum and introduced the first quality improvement course at Vanderbilt. She taught health care management, leadership, and organizational dynamics, and led the Health Care Leadership master's program. She also taught, guided and mentored the next generation of nurse leaders in VUSN's Doctor of Nursing Practice program and mentored junior faculty.
She was executive director of the Vanderbilt University Community Health Services Board from 1999–2007, co-chaired the Meharry-Vanderbilt Alliance Patient Care Management Committee and served on the Vanderbilt Medical Group Board. She was a member of the School of Nursing Executive Faculty/School Leadership Council for fifteen years and was named the Alexander Heard Distinguished Service Professor in 2015. Professionally, she spent more than a decade in leadership on the National Nurse-Led Care Consortium and was a founding member of the National Certification Board for Case Management Administrators.
She publishes extensively and is an authority on nurse-managed clinics. She presents regularly in the U.S. and abroad; in 2001, the American Academy of Nursing inducted her as a fellow, recognizing her scholarly contributions to the discipline of nursing.
Wallston was named professor of nursing, emeritus. In his forty-plus years at Vanderbilt, he has been a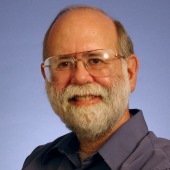 professor of psychology in the School of Nursing, the College of Arts and Science and Peabody College, and a professor of human and organizational development at Peabody. He has also been a Vanderbilt Kennedy Center associate member. His area of study concerns adaptation to illness, with particular interest in individual differences that predict health behaviors and status.
One of the founders of health psychology, Wallston has worked widely in the transdisciplinary arena termed behavioral medicine. He is known internationally for his research regarding the influence of individuals' beliefs in their ability to control their health on their health behavior and outcomes. In the 1970s, he and colleagues developed the Multidimensional Health Locus of Control (MHLC) scales, which are still used to assess belief and health status. Recently, Wallston has investigated the role of health literacy and numeracy in predicting behaviors and outcomes.
Currently, he is helping develop the survey component of the national Precision Medicine Initiative. He has published more than 200 articles and book chapters and is a fellow of the American Psychological Association, the Society of Behavioral Medicine, and the Academy of Behavioral Medicine Research. Wallston's research in the area of health psychology is recognized worldwide.
Wallston began his Vanderbilt career teaching undergraduate psychology as applied to nursing. He has taught quantitative research methods to four decades of Vanderbilt students and mentored countless nurse researchers, psychologists and physician-scientists.
In addition to serving on school and university committees, Wallston chaired the Faculty Senate. He has been active in professional organizations including the American Psychological Association and the Society of Behavioral Medicine. He was twice awarded the School of Nursing Ingeborg Grosser Mauksch Award for Excellence in Faculty Mentoring and received the Dean's Award for Excellence in Research. In 2007, he was named Joe B. Wyatt Distinguished University Professor.