Top nurse informaticist named VUSN senior associate dean
Share
A nursing informatics expert with extensive health system, academic and government experience has been named senior associate dean for informatics at Vanderbilt University School of Nursing.
Patricia (Patty) Sengstack, DNP'10, RN-BC, FAAN, currently serves as academic director for the school's nursing informatics specialty in its master of science in nursing program. She also has a joint appointment at Vanderbilt University Medical Center where she is its nursing informatics executive, char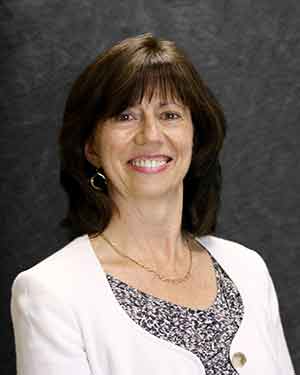 ged with providing strategic leadership regarding technology and the nursing workforce.
As senior associate dean of informatics, Sengstack is charged with planning, designing and overseeing informatics initiatives for the school, including support for VUSN's extensive distance learning and face-to-face classes. She will oversee VUSN's Frist Informatics Center, which provides computer, audiovisual, web and other technology services to students, faculty and staff, and the school's high-tech simulation program. As part of the school's executive leadership team, she will provide informatics insight needed for long-range strategic planning.
"As the use of technology in health care and academia continue to advance at a rapid pace, it is vital that our students acquire the necessary competencies that drive innovative and transformative care. Patty Sengstack is the right person to oversee that," said Linda D. Norman, DSN, FAAN, dean and the Valere Potter Menefee Professor of Nursing. "She has the expertise and experience to direct the school's substantial informatics and technology activities, as well as the vision to foresee future needs and opportunities. VUSN, perhaps more than other institutions, has embedded technology in its research, practice and education missions, and we are fortunate to have someone of Patty's caliber leading our informatics initiatives."
Before joining Vanderbilt full time in 2017, Sengstack was chief nursing informatics officer for the Bon Secours Health System, responsible for the development, deployment and integration of clinical information systems with health care providers and patients in Bon Secours' 14-hospital network. Prior to that, she was deputy chief information officer and chief of clinical informatics at the National Institutes of Health Clinical Center. In those roles, she provided oversight, vision and strategic planning for clinical information systems that support NIH's research mission. Sengstack also has experience as a technology consultant and nurse educator.
Her scholarship interests focus on health information technology's impact on patient safety as well as building a program to improve the evaluation process of IT systems. Her master's and doctoral work addressed evidence-based strategies in the configuration of computerized provider order entry systems (CPOE) that would ensure patient safety.
Sengstack earned bachelor of science in nursing and master of science in nursing degrees from the University of Maryland, and a doctor of nursing practice degree at Vanderbilt School of Nursing. She publishes and presents regularly; she is the co-author of Mastering Informatics: A Healthcare Handbook for Success.
She was inducted as a fellow of the American Academy of Nursing in 2016 and has been named to several lists of influential women in health IT. Sengstack was recently appointed to serve on AAN's Institute for Nursing Leadership's National Advisory Council, as well as its Informatics and Technology Expert Panel. She is a past president of the American Nursing Informatics Association and remains active in the organization.
Sengstack succeeds Betsy Weiner, PhD, RN-BC, FACMI, the Centennial Independence Foundation Professor of Nursing, who will retire in December after building and leading VUSN's informatics mission for 20 years.