Kleinpell named VUSN Assistant Dean for Clinical Scholarship
Share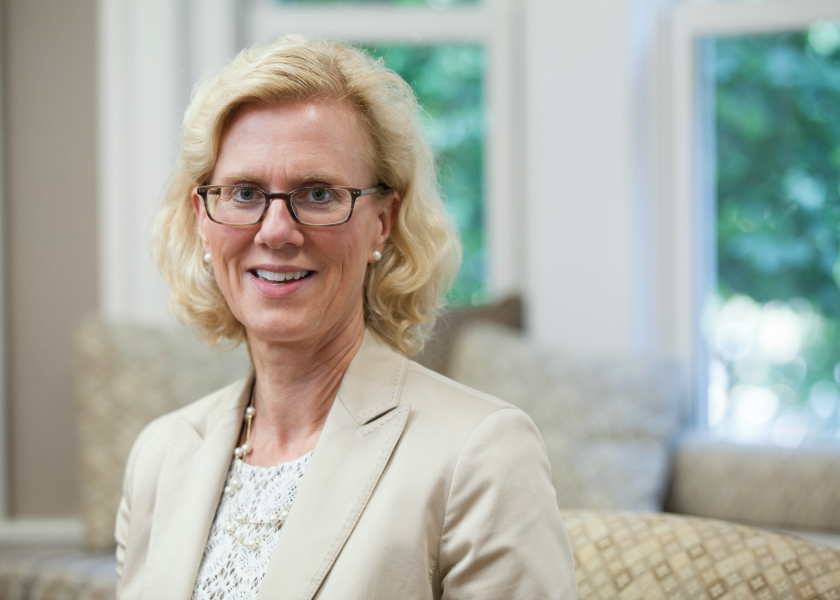 Ruth M. Kleinpell, Ph.D., R.N., FAAN, FAANP, FCCM, an internationally recognized nurse researcher, scholar and educator, has joined Vanderbilt University School of Nursing as assistant dean for Clinical Scholarship and professor of Nursing.
Kleinpell comes to Vanderbilt from Rush University, where she had been director of the Center for Clinical Research and Scholarship at Rush University Medical Center and professor in the Department of Adult Health and Gerontological Nursing in the College of Nursing. She had been a visiting professor at VUSN since 2012.
"While visiting professor, Ruth taught in our doctor of nursing practice program in the area of assessing outcomes, and then two years ago, took on the part-time role of directing our newly launched scholarly practice program for nontenure track faculty," said Linda Norman, DSN, R.N., FAAN, the Valere Potter Menefee Professor in Nursing and VUSN dean. "The scholarly practice program expanded so greatly under her leadership that it needed a full-time director. Ruth was our first choice. Her willingness to share her extensive experience as a researcher and clinician has enriched our faculty and knowledge base."
Kleinpell is a certified acute care nurse practitioner and experienced researcher, clinician and educator in acute and subacute care and advanced practice nursing. Her research interests include telemedicine, ICU nursing care, elder care and outcome assessment, as well as advancing faculty and clinical scholarship.
"I have known Dr. Kleinpell for many years and I am thrilled to be working with her at VUSN. She is an expert in practice-based research and the role of the acute care nurse practitioner," said Mariann R. Piano, Ph.D., R.N., FAAN, FAHA, senior associate dean for research. "I look forward to partnering with her on many VUSN initiatives related to research and clinical practice."
As assistant dean for Clinical Scholarship, she serves as director of the Scholarly Practice Program, focusing on supporting clinical teaching faculty in scholarship initiatives and scholarly clinical excellence. "We have 15 faculty who have received support from the program and I am working with others who are applying to participate," Kleinpell said.
"The program is designed to provide faculty with a framework of support that provides mentorship and dedicated time to pursue clinical nursing projects that improve health."
In her visiting professor role, Kleinpell also facilitated clinical projects at Vanderbilt University Medical Center. She worked with the Office of Advanced Practice to implement an advanced practice registered nurse Choosing Wisely initiative that recently has received funding from the American Association of Nurse Practitioners Fellows program for national expansion.
Kleinpell presents and publishes extensively, and is the editor of "Outcome Assessment in Advanced Practice Nursing," a two-time American Journal of Nursing Book of the Year now in its fourth edition. She currently serves as president of the Society of Critical Care Medicine and is on the Critical Care board of the American Board of Internal Medicine and the Institute of Medicine of Chicago board.
Kleinpell is a fellow of the American College of Critical Care Medicine, American Academy of Nurse Practitioners, Institute of Medicine of Chicago and American Academy of Nursing. She was inducted into the Sigma Theta Tau International Nurse Researcher Hall of Fame in 2012 and received the National Organization of Nurse Practitioner Faculties Lifetime Achievement Award earlier this year.