Fall 2019 Informatics, Leadership MSN entrants to receive first-year scholarships
Share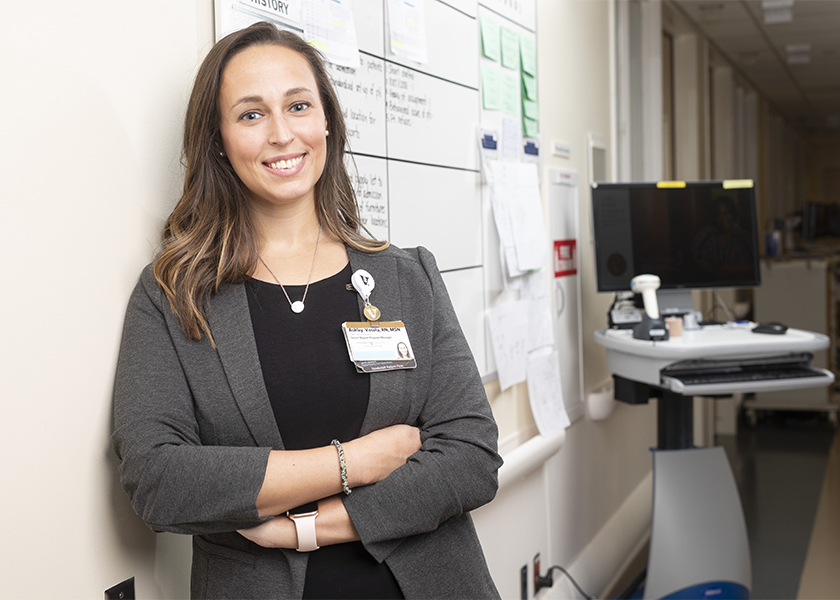 As part of the relaunch of its Nursing Informatics and Nursing and Health Care Leadership specialty programs, Vanderbilt University School of Nursing will award 10 percent scholarships to all incoming fall 2019 students in those two programs for the first year.
Vanderbilt University School of Nursing recently redesigned two of its Master of Science in Nursing (MSN) specialty programs and relaunched them with revised curricula, educational formats and degree requirements. The programs, Nursing Informatics (NI) and Nursing and Health Care Leadership (NHCL), are now accepting applications for admission in fall 2019.
All members of the fall 2019 NI and NHCL classes will receive scholarships valued at 10 percent of their first year tuition.
In announcing the redesigned specialty programs, VUSN Dean Linda D. Norman, DSN, FAAN, and Valere Potter Menefee Professor of Nursing, said that the school had recently re-evaluated the two specialties to determine if there were newer or better ways to serve students and prepare them for leadership roles. "Nursing, perhaps above all professions, understands the need to periodically revise programs of study to meet the needs of a rapidly changing health care system and incorporate the best practices, thinking and evidence," she said.
One major change for the two specialties was moving them to be part time only, which is a significant draw for many registered nurses who want to continue working full time while obtaining a master's degree. Both programs will be offered in a modified online learning format that allows students to complete degree requirements without relocating or giving up employment. The programs will incorporate on-campus interactive immersion experiences in August of the first year and periodically during the program of studies. Distance learning activities for the programs will include online conferencing, video-streamed lectures and one-on-one mentoring by faculty.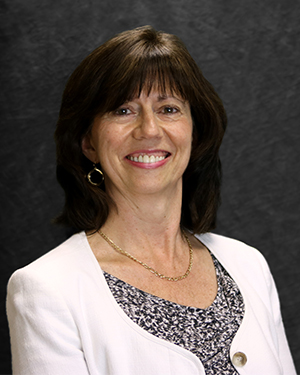 Curricular changes for Nursing Informatics incorporate newly emerging informatics competencies, concepts and innovations, as well as customized practicum experiences. VUSN's leadership specialty has been renamed Nursing and Health Care Leadership based on feedback from nursing professionals; it incorporates stronger experiential learning, new collaborations with Nursing Informatics and a focus on real-world learning.
Associate Professor of Nursing Patricia Sengstack, DNP, RN-BC, FAAN, has been named academic specialty director for Nursing Informatics. Sengstack is the nursing informatics executive at Vanderbilt University Medical Center and former chief nursing informatics officer for the Bon Secours Health System, as well as former chief of clinical informatics at the National Institutes of Health, Clinical Center.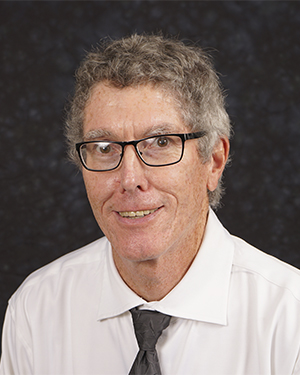 Associate Professor of Nursing Rick Watters, PhD, RN, will serve as interim director for Nursing and Health Care Leadership. An experienced nurse executive and educator, Watters has served in leadership positions as director of quality, chief nursing officer and director of research and education. He has taught nursing nationally and internationally in Australia, Canada and the United Arab Emirates.
Both specialties are geared for RNs with Bachelor of Science in Nursing degrees; RNs with ASN/ADN/Diploma credentials are also welcome but will have additional coursework.
For information on either program, please contact Nurse and Health Care Leadership Specialty Director Rick Watters or Nursing Informatics Specialty Director Patricia Sengstack.
For admission information, visit online, email VUSN-Admissions@vanderbilt.edu or call 615-322-3800.
Photo, top:
VUSN leadership alumna Ashley Vosilla on the job at Vanderbilt University Medical Center.
Image: Joe Howell, VUSN
For more information:
Nancy Wise
nancy.wise@vanderbilt.edu
(615) 322-3894