VUSN receives $3.2 million federal grant to increase diversity in health care providers
Share
Vanderbilt University School of Nursing has launched a scholarship program for family nurse practitioner, nurse-midwifery and dual nurse-midwifery/FNP master's students that aims to increase diversity in primary health care providers, particularly in medically underserved areas.
Funded by a new $3.2 million grant from the Health Resources and Services Administration under its Bureau of Health Workforce Division of Health Careers and Financial Support Scholarship Program, the scholarship program provides economically disadvantaged students from underrepresented racial and ethnic minority backgrounds with scholarships, support and education tailored for work in rural or underserved areas. The program's intent is to improve primary and maternity care outcomes for vulnerable populations.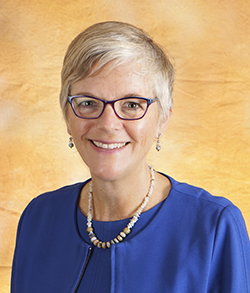 "Diversity of health care clinicians is linked to improved access to care for racial and ethnic minority patients, improved cultural competence of the general health care work force, greater patient choice, better patient-provider communication, and better educational experiences as students," said Mavis Schorn, PhD, CNM, FACNM, FNAP, FAAN, the program's primary investigator. "Ethnic and cultural congruence between providers and patients—primarily with vulnerable populations—can result in better care and patient satisfaction. Ultimately, a more diverse advanced practice nursing workforce will improve cultural competency and the overall health of the country."
The scholarship program also is designed to meet the need for primary care providers in medically underserved communities. Currently, most VUSN students obtain their clinical experiences in rural or medically underserved communities. Many students express interest in employment at their clinical locations or similar settings, but student loan debt can be a roadblock.
"The investment in a master's program can be substantial," Schorn said. "We believe that with decreased debt load, graduates will be more likely to consider employment in rural and underserved areas where salaries are commonly lower than in other areas."
VUSN's curriculum addresses cultural competency and advanced integrated health training. "For example, preparing NM and FNP students in methods that foster the understanding of living in poverty will enhance their ability to provide culturally responsive health care," Schorn said. "Moreover, NMs and FNPs who treat underserved populations must learn to manage chronic health conditions, emotional issues, social challenges, environmental concerns, and multiple problems per visit."
The VUSN curriculum also includes providing care through telehealth, meeting the health care needs of vulnerable populations, and recognizing the influence of social determinants on health outcomes.
The scholarship program provides career assistance to help students find employment in rural or underserved areas. Because retention of students from diverse backgrounds can be a challenge, the scholarship program also incorporates additional enhancements for the students, including mentoring, peer-to-peer support and affinity student organizations.
Both current and incoming students are eligible for the program. The first round of scholarships were awarded fall 2020, with awards going to 13 nurse-midwifery, nurse-midwifery/family nurse practitioner and family nurse practitioner students.
This project is supported by the Health Resources and Services Administration (HRSA) of the U.S. Department of Health and Human Services (HHS) as part of an award totaling $3.2 million with no amount financed with nongovernmental sources. The contents are those of the author(s) and do not necessarily represent the official views of, nor an endorsement, by HRSA, HHS or the U.S. Government.
For more information:
Nancy Wise
(615) 322-3894