"U.S. News & World Report" rankings again put VUSN among nation's best
Share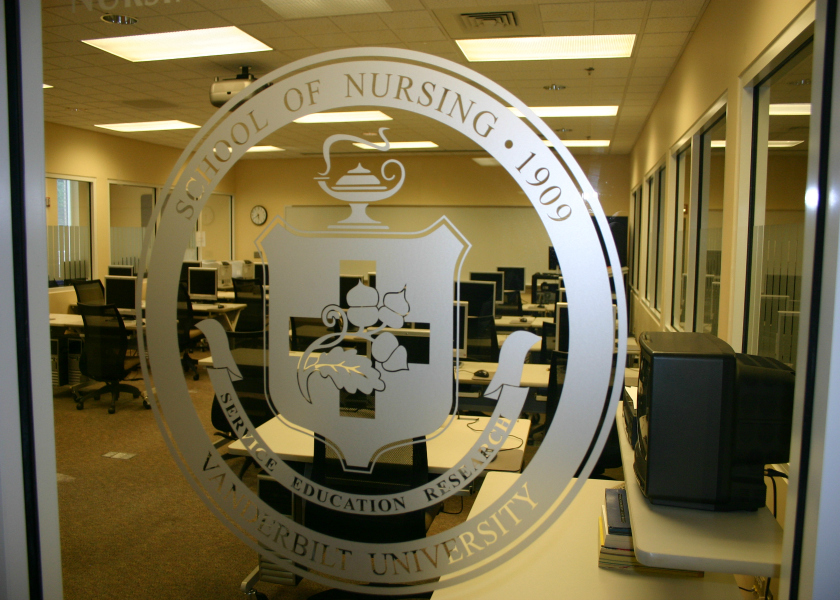 The Vanderbilt University School of Nursing (VUSN) has once again been named among the "Best Graduate Schools" in the country by U.S. News & World Report magazine
The School of Nursing is ranked at No. 15 in the nation's elite programs in the U.S. News & World Report 2018 Best Graduate Schools rankings, tied with the University of California, Los Angeles. Several of VUSN's nursing specialty programs were also ranked, with its Adult-Gerontology Acute Care and Psychiatric-Mental Health nurse practitioner programs both rising to be No. 2 among their peer graduate nursing programs. The rankings were released Tuesday, March 14.
For the second year, the magazine scored doctor of nursing practice (DNP) programs. VUSN's DNP program ranked as the nation's No. 11.
Linda Norman, DSN, R.N., dean and Valere Potter Menefee Professor of Nursing, commended the school's faculty, students, staff and alumni for making VUSN a strong and relevant nursing school.
"The School of Nursing plays a vital role in assuring that advanced practice nurses are well-equipped for the changing world of health care," she said. "Our DNP program is graduating doctorally prepared leaders who can translate new knowledge and discovery to improve health systems. These rankings reflect VUSN's place in shaping the future of health care in our society."
To determine scores for schools of nursing, U.S. News & World Report uses a ranking methodology based on a weighted average of 14 indicators. It ranks specialty programs based solely on assessments by nursing school deans and deans of graduate studies who identify up to 10 schools offering the best programs in each specialty area.
"It's an honor to see how highly our peers regard our school and individual programs," Norman said. "Our reputation for academic, clinical and research excellence is one of the best in the country. I credit our students, graduates and faculty for adding to that reputation every day through their professionalism and patient-focus."
The VUSN specialty programs ranked in the top 10 were:
Adult-Gerontology Acute Care Nurse Practitioner – No. 2
Psychiatric-Mental Health Nurse Practitioner – No. 2 (tie with Rush University)
Pediatric Primary Care Nurse Practitioner – No. 3
Informatics — No. 4
Family Nurse Practitioner – No. 6
Adult-Gerontology Primary Care Nurse Practitioner – No. 7
The U.S. News & World Report data comes from statistical surveys sent to administrators of 532 accredited schools of nursing which offer master's or doctoral programs and from reputation surveys sent to more than 16,500 academics and professionals. The surveys were conducted fall 2016 and early 2017.
Three other Vanderbilt schools were also ranked in the nation's top 20.