News Around the School: VUSN earns national HEED award for diversity
Share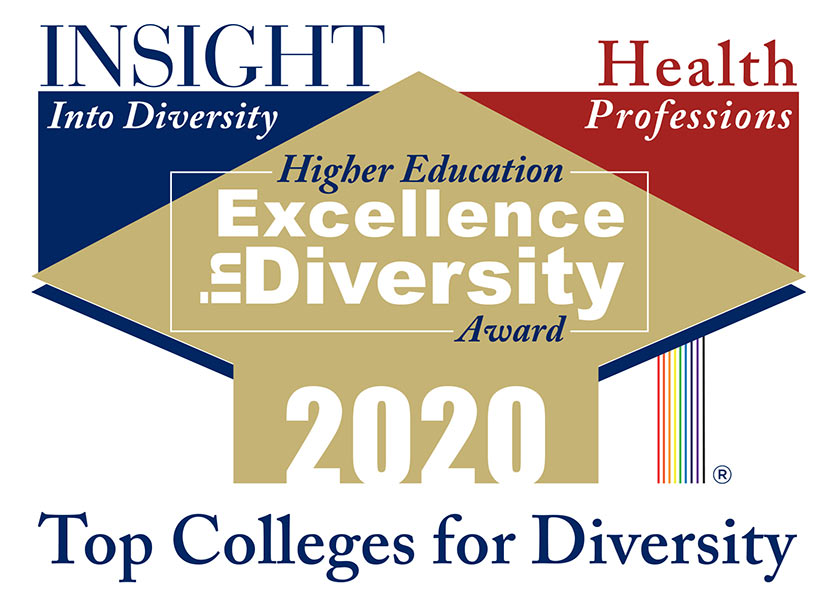 Vanderbilt University School of Nursing has received the 2020 Health Professions Higher Education Excellence in Diversity (HEED) award from INSIGHT Into Diversity magazine. The award recognizes schools and universities in health care education that demonstrate outstanding commitment to diversity and inclusion.
"This is a wonderful recognition, and one that honors the hard work of many," said Linda D. Norman, dean and Valere Potter Menefee Professor of Nursing. "VUSN's deep diversity and inclusion commitment stem from the nature of nursing and from the beliefs and vision of School of Nursing faculty, staff, students and alumni. As nurses, we are called upon to care for all people and seek equity for our patients. As educators, we are dedicated to delivering nursing education—and health care—that incorporates the values and experiences of diverse populations."
INSIGHT Into Diversity is the oldest and largest diversity-focused higher education publication. Representatives from the magazine evaluate all award applications in detail to determine honorees. VUSN is one of only 45 institutions receiving the 2020 award.
"Our colleagues at the School of Nursing are most deserving of this significant honor, which acknowledges the school's longstanding commitment to diversity and inclusion in many forms—from hiring and recruiting, to research and patient care," said Susan R. Wente, provost and vice chancellor for academic affairs. "The timing of the award is especially meaningful, as Vanderbilt is deeply focused on advancing equity across our university, and also—in the face of the COVID-19 pandemic—as our community continues to rely on the School of Nursing's expertise and innovation more than ever."
"Achieving diversity, inclusion and equity is a journey, and VUSN continues to pursue and integrate additional initiatives."–Rolanda Johnson
Lenore Pearlstein, publisher of INSIGHT Into Diversity magazine, said that the HEED award process is both comprehensive and rigorous. "The application includes questions relating to the recruitment and retention of students and employees (and best practices for both), continued leadership support for diversity, and other aspects of campus diversity and inclusion," Pearlstein said. "Our standards are high, and we look for institutions where diversity and inclusion are woven into the work being done every day across their campus."
The School of Nursing was selected after a thorough review of its application and evidence of incorporation of diversity. Among the school's diversity efforts are the development and adoption of a comprehensive diversity and inclusion statement, establishment of a formal diversity and inclusion committee, and creation of the VUSN Dean's Diversity Lecture series. The school has also has formed a taskforce focusing on recruitment at historically Black colleges and universities, completed an alumni survey regarding diversity, and revised its mission statement to reflect its commitment to diversity.
VUSN Associate Dean of Diversity, Equity and Inclusion Rolanda Johnson spearheaded and oversees VUSN's strategic plan for diversity. "Achieving diversity, inclusion and equity is a journey and VUSN continues to pursue and integrate additional initiatives," Johnson said. "The voices of our students, staff and faculty continue to inspire the VUSN diversity, inclusion and equity momentum."