Ken Wallston, prominent nursing researcher and health psychology pioneer, has died
Share
Professor of Nursing, Emeritus, Kenneth A. Wallston, PhD, MA, regarded internationally as one of the founders of health psychology, died in Asheville, North Carolina, on Oct. 27. He was 78.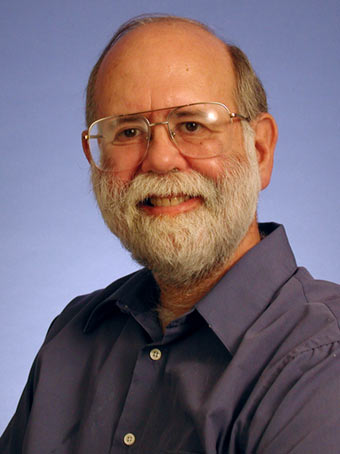 A faculty member at the Vanderbilt University School of Nursing for more than 40 years, Wallston worked widely in the transdisciplinary arena termed behavioral medicine. He was known for his research regarding how individuals' beliefs in their ability to control their health influence their health behavior and outcomes. In the 1970s, he and colleagues developed the Multidimensional Health Locus of Control (MHLC) scales, which are still used to assess belief and health status.
In addition to his appointment at the School of Nursing, Wallston was a professor of psychology in the College of Arts and Science and professor of psychology and professor of human and organizational development at Peabody College. During his decades at Vanderbilt, he was also a Kennedy Center member, research associate at the Vanderbilt Institute for Public Policy Studies, and longtime director of the VUSN Health Care Research Project. He was also an active member of the Institute for Medicine and Public Health at Vanderbilt University Medical Center.
"Ken's work spanned different academic disciplines and made an impact on students in multiple schools. He truly embodied Vanderbilt's collegial trans-institutional culture," said Linda D. Norman, DSN, FAAN, School of Nursing dean and the Valere Potter Menefee Professor of Nursing. "Throughout his distinguished career, he engaged many, many students and faculty in his research projects."
Dr. Russell Rothman, the Ingram Professor of Integrative and Population Health at the School of Medicine and director of the Institute for Medicine and Public Health, recalled Wallston's scholarship and collaborative nature. "Ken was a tremendous scholar who was instrumental in expanding our understanding of social and behavioral determinants of health," Rothman said. "His work on how individuals perceive their health and how this impacts their health behavior is a fundamental component to research that we do across the Vanderbilt Institute of Medicine and Public Health. He played numerous valuable roles across the Institute, providing valuable mentorship and research collaborations to advance our understanding of individual and population health."
In addition to his research, Wallston taught research and statistics in the Nursing School's master's and Ph.D. programs. Born in Stamford, Connecticut, Wallston earned an A.B. in psychology from Cornell University before obtaining his master of arts and doctorate in social psychology from the University of Connecticut. After several years as assistant professor and researcher at the University of Wisconsin, he joined Vanderbilt as assistant professor in the School of Nursing and College of Arts and Science in 1971. He was appointed full professor in 1982. Wallston served on a variety of school and university committees, including chairing the university's Faculty Senate. He earned many professional and Vanderbilt awards, and was named the Joe B. Wyatt Distinguished University Professor in 2007. He was appointed professor of nursing, emeritus, upon his retirement in 2017.
A prolific researcher, Wallston published hundreds of articles during his career and continued in retirement. He was named fellow by both the American Psychological Association and Society of Behavioral Medicine.
Those who knew Wallston talk about his collegial spirit. "Ken was my teacher, mentor, colleague and friend for over 40 years. He generously shared his expertise, experience, and personal passion to discover things that made a difference in people's lives," said School of Nursing Professor Melanie Lutenbacher. "Ken influenced the development and work of thousands of students and researchers from multiple disciplines around the world. The lives of countless patients with chronic illnesses have been improved because of his work and influence."
Wallston is survived by his wife, Jonatha Gibaud, and two children, Margot Wallston and Joel Atyas.
A virtual memorial service will be held Sunday, Dec. 13. In lieu of flowers, the family requests gifts be directed to the Ken Wallston Community Speaker Fund at Brevard Jewish Community, 235 Camptown Road, Brevard, North Carolina 28712. The family also requests photos, written notes and stories for a tribute on mykeeper.com. Contact the family at kwallstonmemorial@gmail.com if you wish to attend the service, contribute to his memorial page, have questions about the speaker fund or wish to send personal messages.