Posts Tagged 'martin luther king jr.'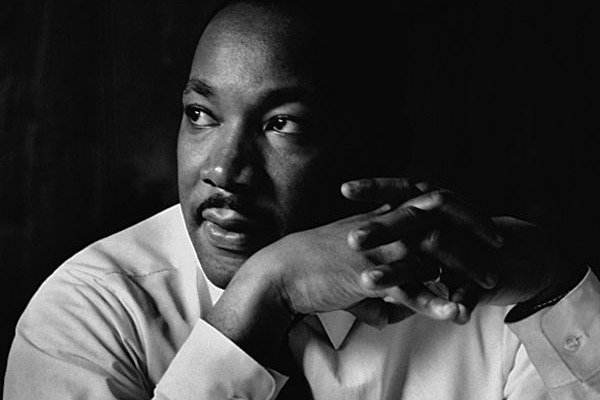 "Making 'Good Trouble'" is topic of Martin Luther King, Jr. lecture hosted by VUSM and VUSN
January 11, 2021
The chief diversity and inclusion officer for the American Association of Medical Colleges will deliver the Martin Luther King, Jr. Day of Celebration Event Lecture on Monday, Jan. 18. The annual event is co-sponsored by the Vanderbilt University School of Medicine and the Vanderbilt University School of Nursing. This year's event will be held virtually….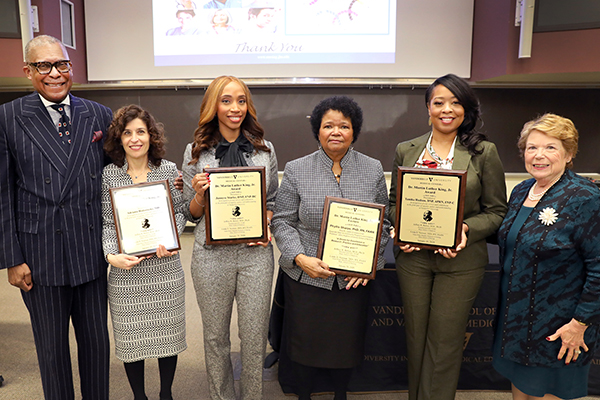 VUSN faculty Hudson and Starks honored with MLK Award at annual lecture
January 23, 2020
Two Vanderbilt School of Nursing faculty received the annual Martin Luther King Jr. award presented by VUSN and Vanderbilt University School of Medicine during the 2020 MLK Commemorative Lecture on Monday. Assistant Professors Tamika Hudson, DNP, MSN'12, and Jannyse Starks, DNP'11, MSN,'09 were honored for their work with the Community Action Poverty Simulation, which helps students, faculty, staff and community leaders experience life in poverty through a planned simulation. School of Medicine Assistant Professor Adriana Bialostozky, MD, was also honored, receiving the MLK award for her work in providing culturally competent care in pediatrics.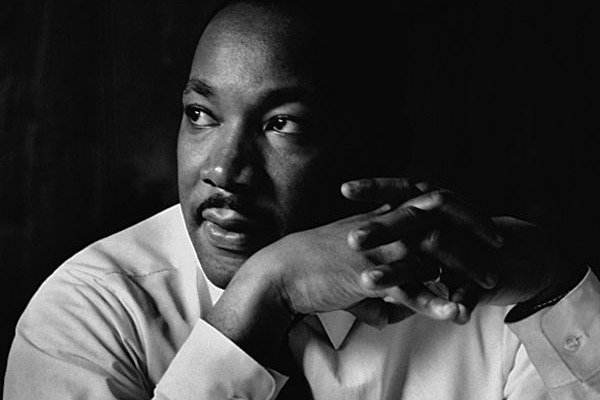 Nominations due for VU's Dr. Martin Luther King Jr. Award
January 4, 2017
The annual Dr. Martin Luther King Jr. Award will be presented Monday, January 16, 2017, to a faculty or staff member in the Vanderbilt University School of Nursing or School of Medicine who truly emulates the principles of Dr. Martin Luther King Jr. through his or her work. This service can be in areas…