News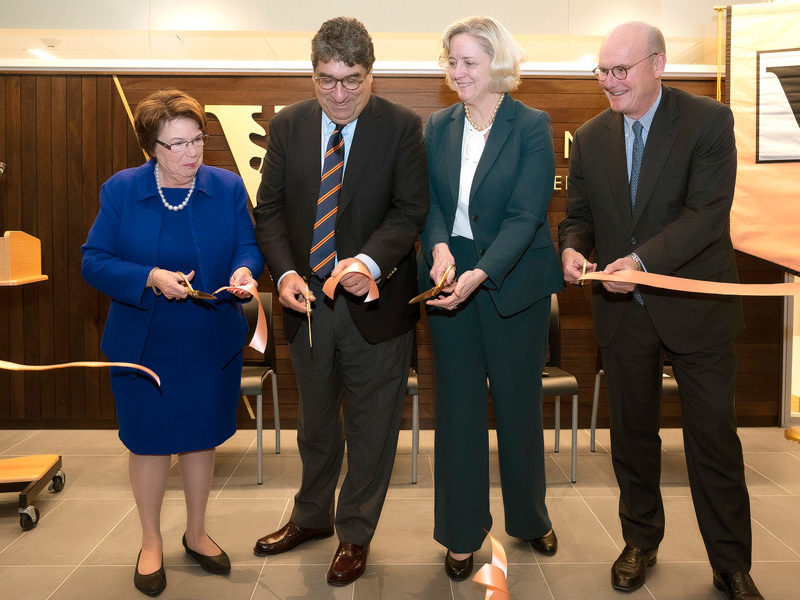 Vanderbilt University School of Nursing opened a new $23.6 million building expansion containing a state-of-the-art simulation lab, technologically advanced classrooms and student services offices with a grand opening and ribbon cutting event on Jan. 22. The high-tech building also features wellness components designed to support occupants' well-being in health and comfort.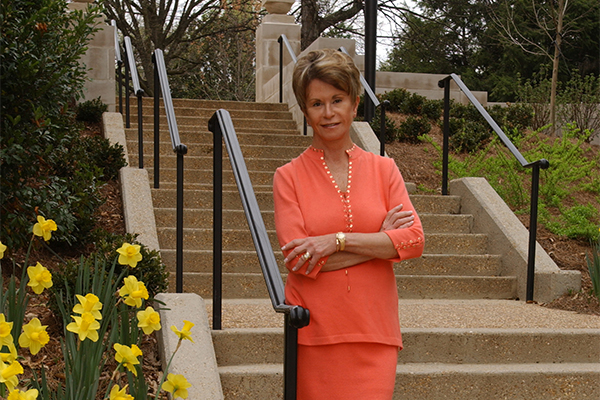 Colleen Conway-Welch recognized posthumously by Community Foundation
October 10, 2019
The Community Foundation of Middle Tennessee will honor the late VUSN Dean Colleen Conway-Welch with its Joe Kraft Humanitarian Award on Thursday, Oct. 17, at Nashville's Music City Center. Conway-Welch is one of seven women honorees dubbed trailblazing Women of Wonder by the foundation for their demonstrated commitment to community, home and hearth, and individuals in need. Conway-Welch served as dean…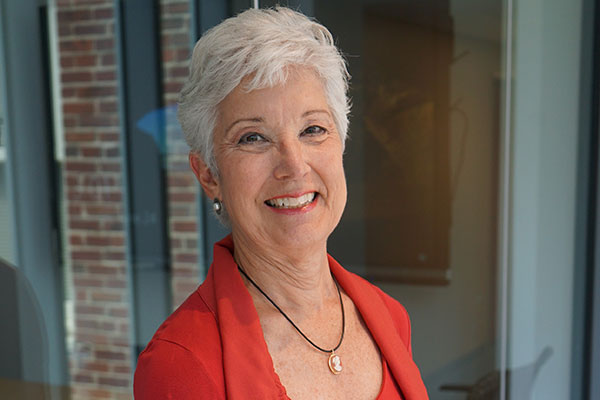 Professor Susie Adams named Psychiatric Nurse of the Year
September 24, 2019
by Matt Batcheldor Susie Adams, PhD, FAANP, FAAN, professor of Nursing at the Vanderbilt University School of Nursing has been named 2019 Psychiatric Nurse of the Year by the American Psychiatric Nurses Association (APNA). The award will be presented Oct. 2 at the annual APNA convention in New Orleans. APNA is the largest organization of…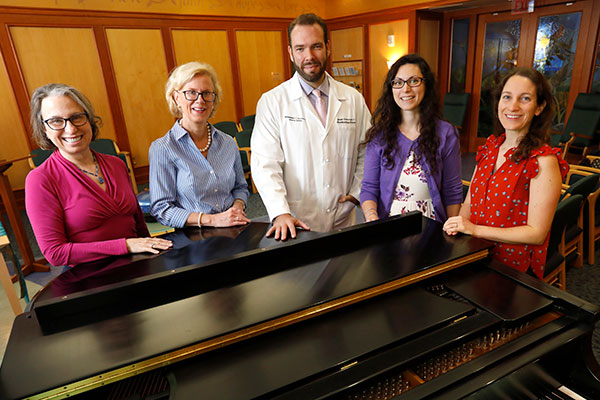 Volunteers needed for pilot study regarding music's effect on ICU patients
September 17, 2019
An interdisciplinary group of Vanderbilt researchers is launching a pilot study regarding the effect of live music on patients, families and staff in the VUMC adult intensive care unit and is inviting musical members of the Vanderbilt community to help. The pilot study, Therapeutic Music in the Intensive Care Unit, calls for volunteer musicians —…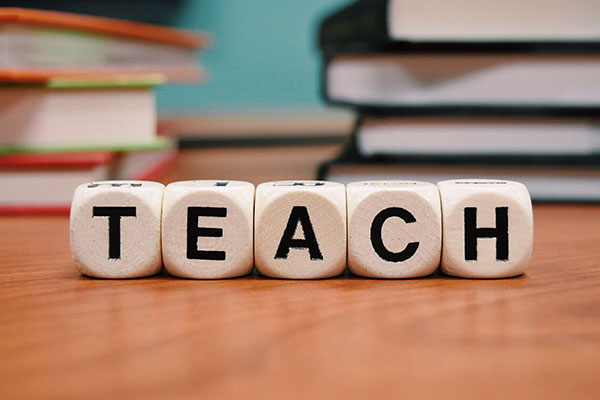 Six School of Nursing faculty selected as Junior Faculty Teaching Fellows
August 23, 2019
Six early career Vanderbilt University School of Nursing faculty members have been named to the Center for Teaching Junior Faculty Fellows program at Vanderbilt University. Instructors Misty Evans, MSN'11; Clint Leonard, MSN'14; Jennifer Ridgway, DNP'17, MSN'14; LeTizia Smith, MSN'07; and Kim Steanson, DNP, MSN'98; and lecturer Brittany Hollibaugh, DNP, MSN'14, were selected for the 2019-2020…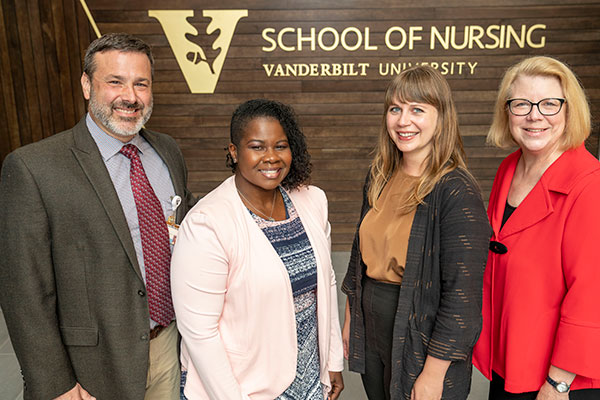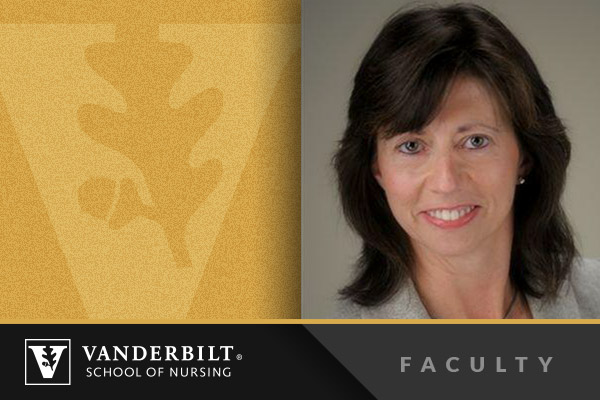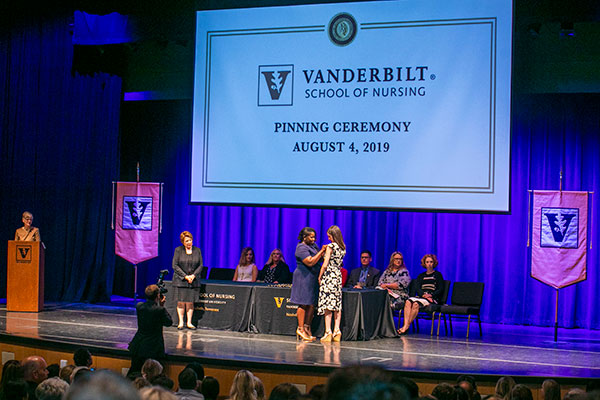 School of Nursing pinning ceremonies celebrate achievement and entry into profession
August 7, 2019
Excellence and accomplishment were the focus of pinning and recognition ceremonies held by Vanderbilt University School of Nursing on Sunday, Aug. 4. The school recognized the successful completion of programs by 373 Master of Science in Nursing, Doctor of Nursing Practice (DNP) and Post-Master's Certificate (PMC) students. The MSN graduates were awarded the VUSN school…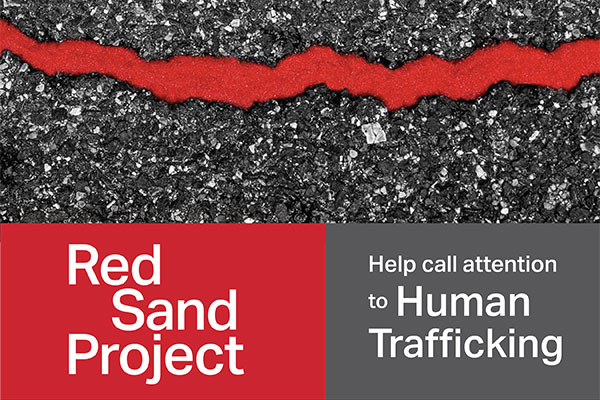 Join VUSN for the Red Sand Project Aug. 2
July 24, 2019
Vanderbilt University School of Nursing will call attention to the growing public health issue of human trafficking on Friday, Aug. 2, by creating an interactive art installation on 21st Ave. in front of its building. The Red Sand Project will start at 11 a.m. at 461 21st Ave. S. Students, faculty, staff and other participants…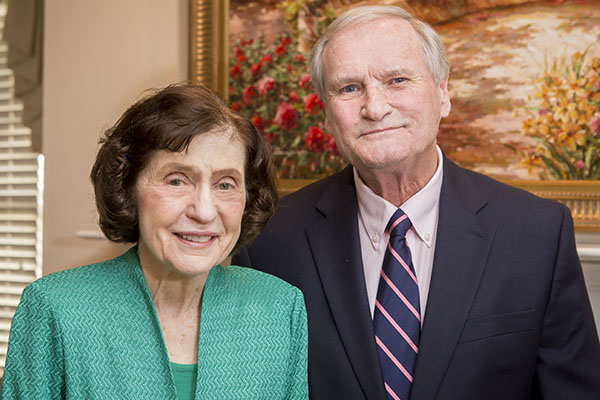 Professor Emerita Joyce Laben has died
July 15, 2019
Vanderbilt University School of Nursing Professor Emerita Joyce Laben has died. A celebration of her life was celebrated on Wednesay, July 10, at Harpeth Hills Memory Gardens Funeral Home, 9090 TN-100, Nashville, TN 37221.