News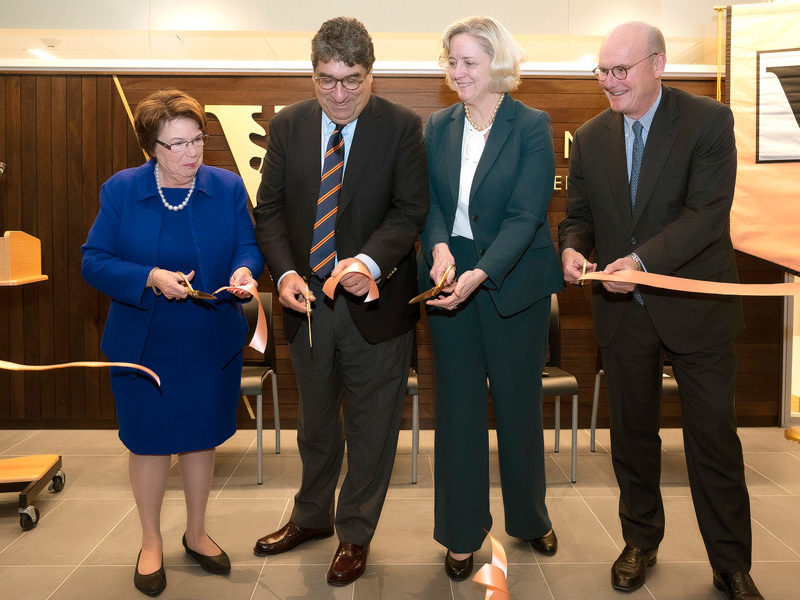 Vanderbilt University School of Nursing opened a new $23.6 million building expansion containing a state-of-the-art simulation lab, technologically advanced classrooms and student services offices with a grand opening and ribbon cutting event on Jan. 22. The high-tech building also features wellness components designed to support occupants' well-being in health and comfort.
If law allows, Nurse Practitioners may be answer to U.S. physician shortage
February 21, 2020
Dr. Courtney Pitts, Director, Family NP Specialty at VUSN was interviewed about the U.S. Physician Shortage. The goal is to advance healthcare within the community. Vanderbilt received two HRSA grants to increase the number of NPs practicing in rural, underserved areas where there aren't enough primary care providers. Pitts commented "At Vanderbilt, both students and faculty…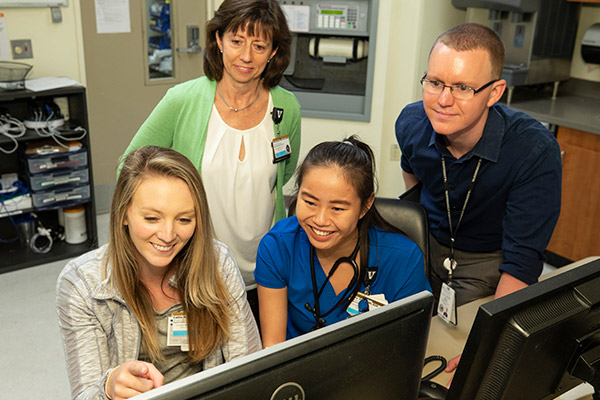 Special 10% tuition scholarships available for two VUSN specialties
February 5, 2020
All incoming students to Vanderbilt University School of Nursing's fall 2020 Nursing and Health Care Leadership (NHCL) and Nursing Informatics (NI) programs will receive scholarships valued at 10% of their first year tuition. Returning NHCL and NI students will also receive 10% tuition scholarships for the 2020 academic year. The two master of nursing science…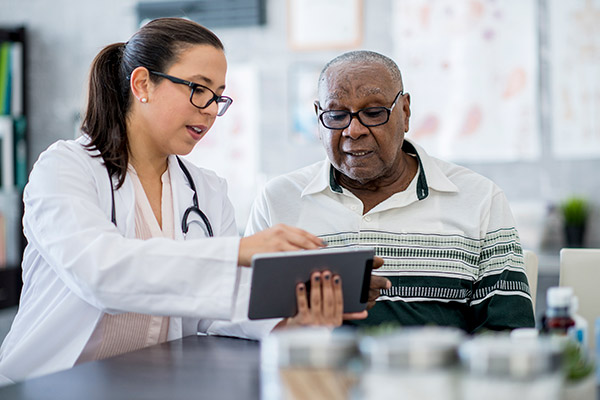 Applications open for new VUSN Community-based Nurse Practitioner Residency Fellowship progam
February 5, 2020
New nurse practitioners and nurse practitioner students who want to work with rural or medically underserved populations are invited to apply for Vanderbilt University School of Nursing's new community-based nurse practitioner fellowships based in Tennessee. The HRSA-funded Primary Care Nurse Practitioner Residency Fellowship is for family nurse practitioners (FNP), adult-gerontology primary care nurse practitioners (AGPCNP),…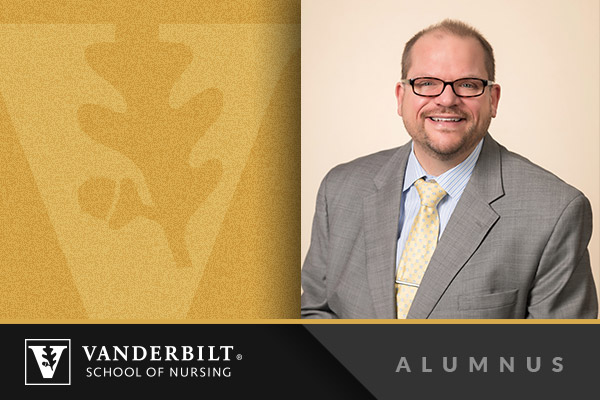 Wisconsin-based alumnus talks about flu and coronavirus
February 3, 2020
Alumnus Ken Nelson, DNP'13, MSN'11, was featured on CBS station WFRV in Green Bay reassuring viewers that the health system is prepared if there were cases of coronavirus, but that the flu is having a much greater impact. Nelson is the chief nursing officer for HSHS St. Vincent and St. Mary's hospitals in the northeast Wisconsin area and is a member of the alumni board for Vanderbilt School of Nursing.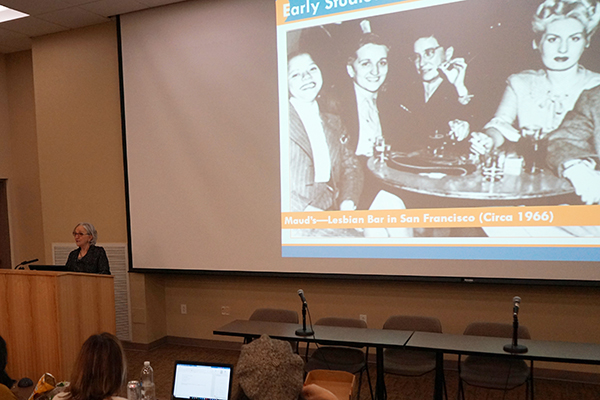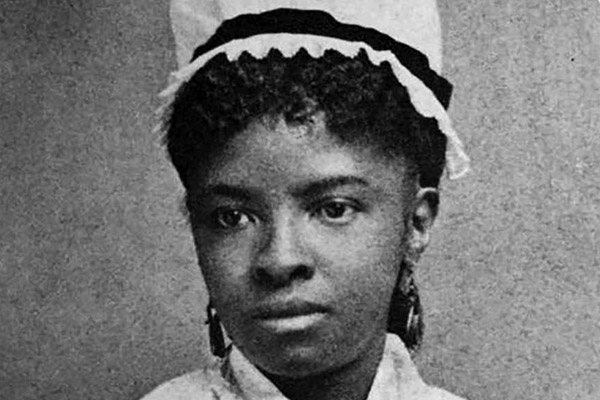 Commemorating Black History Month and Nursing
January 28, 2020
Black History Month is an annual celebration during the month of February highlighting the contributions and achievements of African Americans. The observance was begun by Dr. Carter G. Woodson in 1926 to recognize the roles of African Americans throughout U.S. history. In 1986, Congress designated February as Black History Month. Since that time, schools, universities…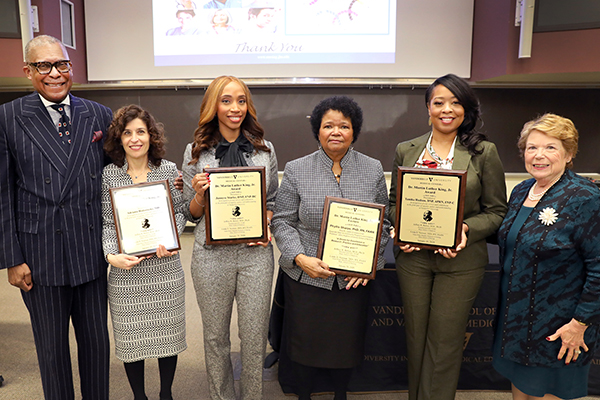 VUSN faculty Hudson and Starks honored with MLK Award at annual lecture
January 23, 2020
Two Vanderbilt School of Nursing faculty received the annual Martin Luther King Jr. award presented by VUSN and Vanderbilt University School of Medicine during the 2020 MLK Commemorative Lecture on Monday. Assistant Professors Tamika Hudson, DNP, MSN'12, and Jannyse Starks, DNP'11, MSN,'09 were honored for their work with the Community Action Poverty Simulation, which helps students, faculty, staff and community leaders experience life in poverty through a planned simulation. School of Medicine Assistant Professor Adriana Bialostozky, MD, was also honored, receiving the MLK award for her work in providing culturally competent care in pediatrics.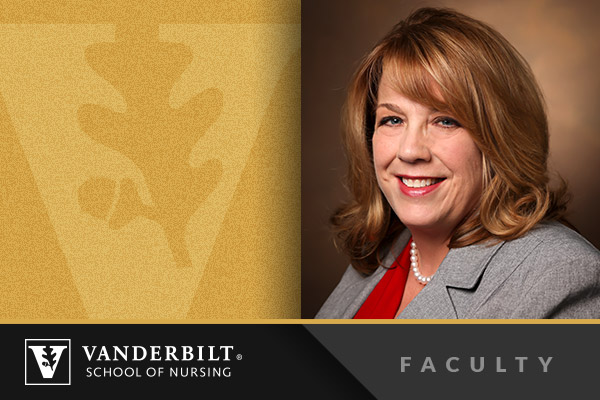 Zsamboky to lead VUSN's Psychiatric-Mental Health NP program
January 21, 2020
Assistant Professor Marci Zsamboky, DNP'18, RN, PMHNP/CNS-BC, CNE, has been named academic director of the Psychiatric-Mental Health Nurse Practitioner (Lifespan) specialty at Vanderbilt University School of Nursing. The Psychiatric-Mental Health Nurse Practitioner specialty is one of the school's most competitive programs and is currently ranked as the No. 2 program in the U.S. by U.S….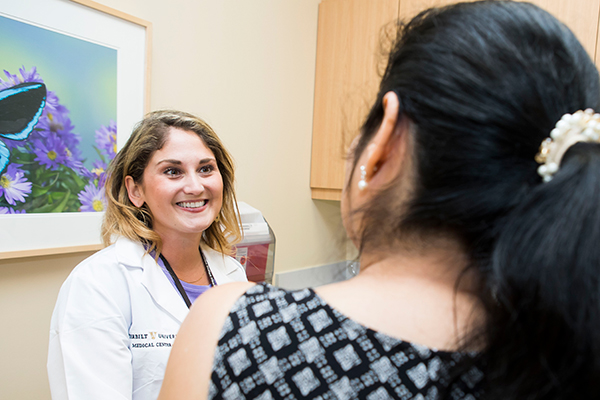 Americans rank nurses as the most trusted professionals in the U.S.
January 20, 2020
Nursing remains the most trusted profession in the United States, with 85% of people rating nurses as having very high or high levels of honesty and ethics. That's according to a poll just released by Gallup, who asked U.S. adults to assess the honesty and ethics of a list of professions in December 2019. This…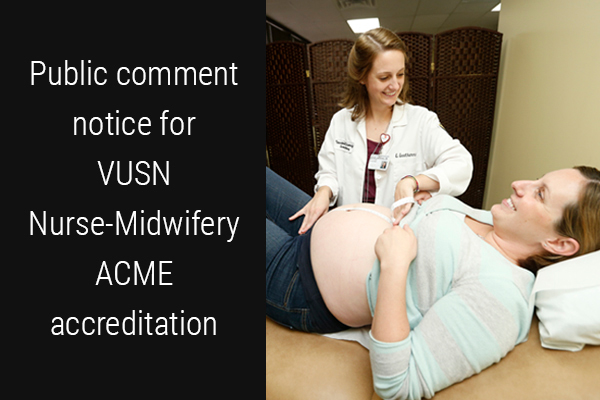 VUSN Nurse-Midwifery program seeks third-party comments for ACME accreditation
January 15, 2020
The nurse-midwifery education program at the Vanderbilt University School of Nursing, Nashville, TN, is scheduled to be reviewed by the Accreditation Commission for Midwifery Education (ACME) Board of Review (BOR) for continuing accreditation March 31-April 2, 2020. Please email any written third party comments to hmaurer@acnm.org or mail to ACME at 8403 Colesville Rd., Suite 1550, Silver Spring, MD,…