News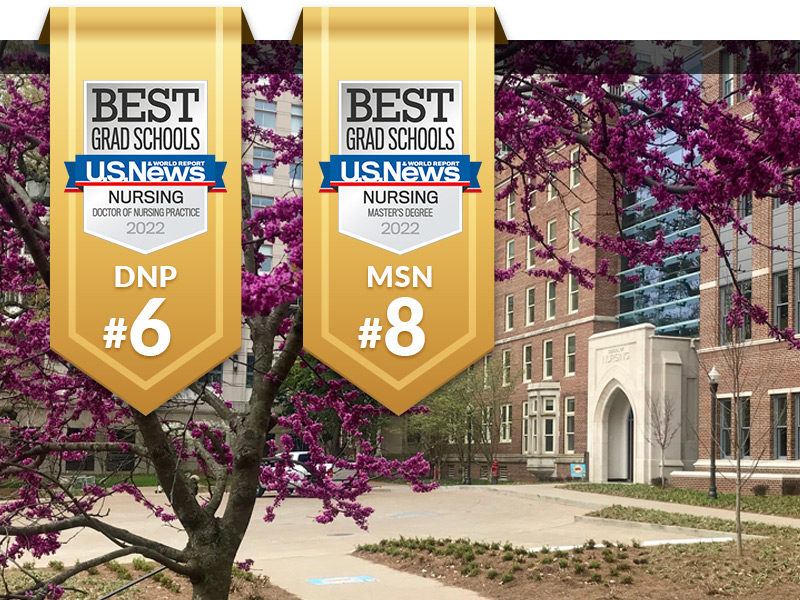 Vanderbilt University School of Nursing was again named a Top 10 graduate nursing school, as ranked in the 2022 U.S. News & World Report Best Graduate School survey. Read more for full rankings.
CDC taps School of Nursing informaticist to analyze nation's PPE supply
November 17, 2021
The Centers for Disease Control and Prevention is funding research led by Kelly Aldrich, DNP, FHIMSS, associate professor of nursing informatics, to analyze daily hospital personal protective equipment on-hand inventory to measure trends, patterns or statistically significant changes in PPE supply in the nation's nearly 7,000 U.S. hospitals. The project will support the CDC's National Personal Protective Technology Laboratory,…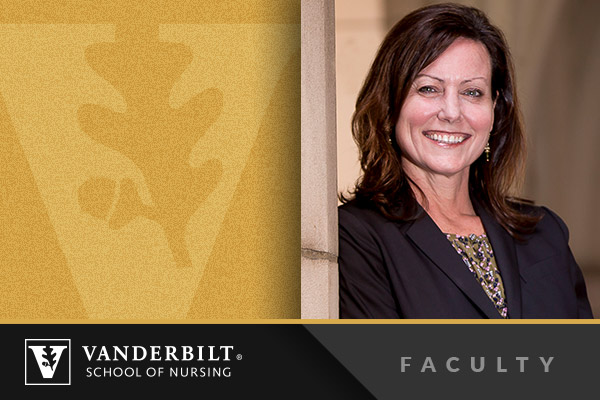 APP Clinical Advancement Program Increases Job Satisfaction
October 23, 2021
Rates of satisfaction with professional development opportunities among non-faculty advanced practice registered nurses (APRNs) and PAs increased nearly twofold following implementation of a pilot clinical advancement program at VUMC. Dr. April Kapu said that this program may help improve burnout rates among clinicians by "providing an infrastructure for professional growth and development," but other solutions are needed to…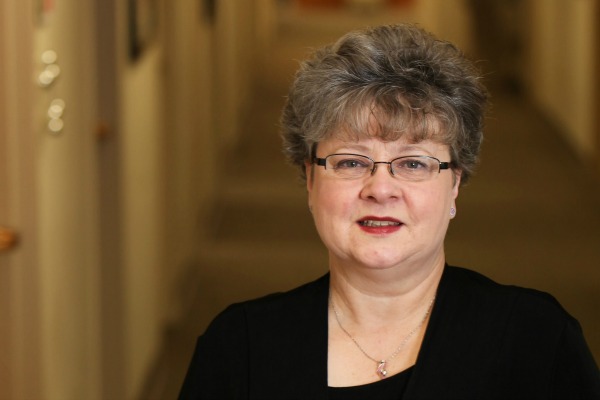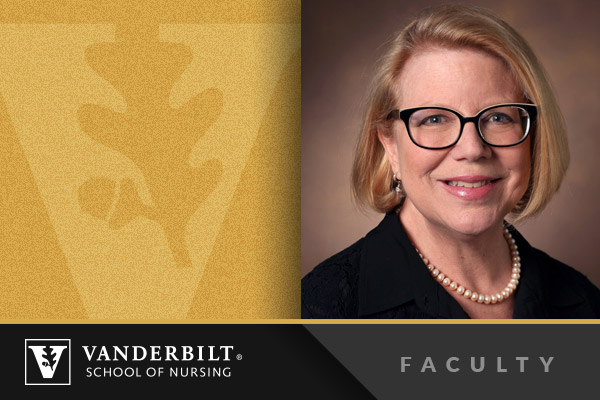 Pam Jones appointed associate vice chancellor for health and wellness at Vanderbilt University
September 14, 2021
Pam Jones, BSN'81, MSN'92, DNP'13, FAAN, has been appointed associate vice chancellor for health and wellness at Vanderbilt University, Vice Chancellor for Administration Eric Kopstain announced today. In her new role, Jones will oversee all aspects of the university's strategic health and wellness priorities, including the current response to the COVID-19 pandemic and collaborative health…
Message to nursing students from Provost Cybele Raver
August 27, 2021
Vanderbilt University Provost Cybele Raver recorded a video greeting for the School of Nursing community, wishing all a wonderful start to the fall semester and commending VUSN students for their dedication to health care and helping others.
On campus safety and protocols for fall 2021
August 25, 2021
Vanderbilt University students and faculty began in-person classes for the fall 2021 semester this week. Utilizing the university's health and safety protocols, Vanderbilt School of Nursing is pleased to welcome students, staff, faculty, postdocs and visitors back to campus. On August 12, Vanderbilt University announced updated COVID-19 guidance and protocols. See this video from Dean Pamela Jeffries for information. 
African Americans and stroke focus of August 26 Dean's Diversity Lecture
August 18, 2021
Dawn Aycock, PhD, FAHA, FAAN, will give the Vanderbilt University School of Nursing Dean's Diversity Lecture on Thursday, August 26, at noon CT in Nursing Annex room 155. The in-person lecture, "It's About Time: Addressing Primary Stroke Prevention in African Americans," is free and open to the Vanderbilt community. Aycock, an associate professor and director…
School of Nursing awarded NIH grant to provide genomics education to nurse researchers and educators
August 15, 2021
Associate Professor of Nursing Laurie Connors, DNP, FAANP, has received a five-year grant from the National Institutes of Health National Human Genome Research Institute to train doctors of nursing practice and PhD nurses in the translation and integration of genomics into academics, research and clinical practice. "We will deploy a 'train the trainer' model," Connors said. "Our participants will take their skills back to their universities to serve as champions to incorporate genomics into curriculum, research, scholarship and clinical practice."