News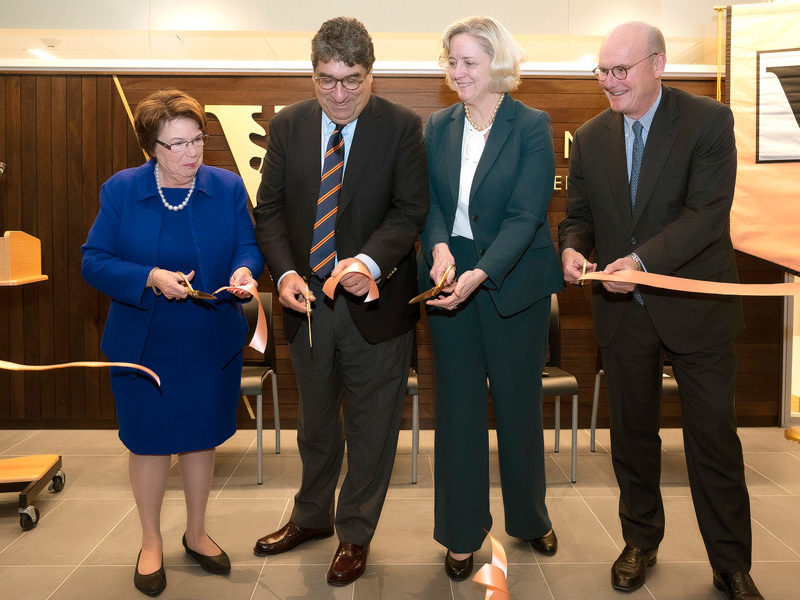 Vanderbilt University School of Nursing opened a new $23.6 million building expansion containing a state-of-the-art simulation lab, technologically advanced classrooms and student services offices with a grand opening and ribbon cutting event on Jan. 22. The high-tech building also features wellness components designed to support occupants' well-being in health and comfort.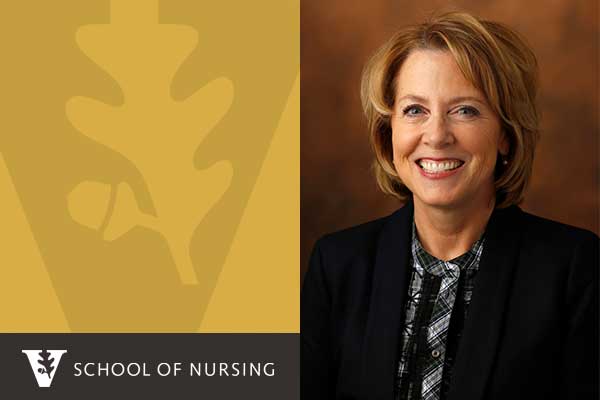 VUSN's Mariann Piano named to International Nurse Researcher Hall of Fame
March 26, 2019
Mariann R. Piano, PhD, RN, FAAN, FAHA, the Nancy and Hilliard Travis Professor of Nursing and Senior Associate Dean for Research at Vanderbilt University School of Nursing, has been selected for induction into the Sigma Theta Tau International (STTI) International Nurse Researcher Hall of Fame. The induction ceremony will be held July 27 during the…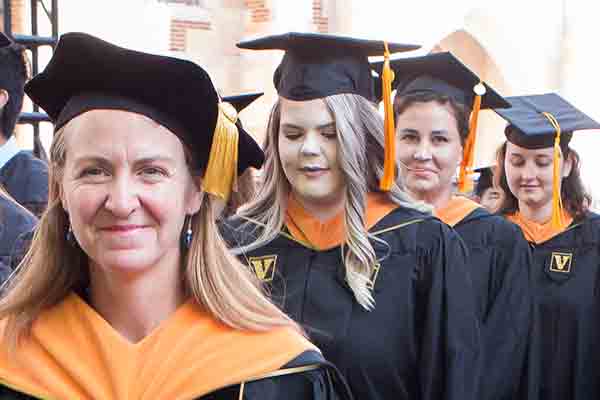 School of Nursing named to Top 10 in "U.S. News & World Report" rankings
March 20, 2019
In the U.S. News & World Report annual rankings of graduate nursing programs released today, Vanderbilt University School of Nursing has risen to the No. 5 rank for its Doctor of Nursing Practice program and to No. 8 for its Master of Science in Nursing program. Those positions are the highest rankings VUSN has received…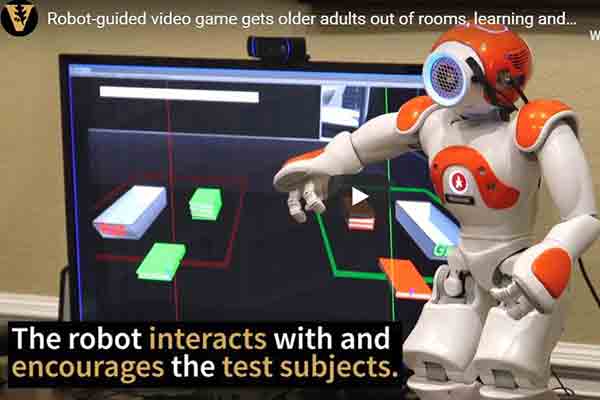 Robot-guided video game gets older adults out of comfort zone, learning and working together
March 19, 2019
Two senior living residents sat facing a large screen, controlling a video game with wrist devices. Every so often, a squat little robot near them would remind them of the object of the game: Get your avatar's books into the right bin, and earn extra points by helping the other player. The game isn't about robots or books. It's about getting seniors in the early stages of dementia out of their rooms, moving their bodies and, most important, working together. Isolation is a contributor to dementia's progression, and this robot-guided video game may be an effective, low-cost solution for caregivers. Vanderbilt University's Nilanjan Sarkar, a mechanical engineering professor, Linda Beuscher, an assistant professor in the School of Nursing, and their team recently finished testing the game in two nursing homes. More
March 13, 2019
Heath Kohlmeier, MSN'18, received his first hug from a patient Tuesday, a small testament to the relationships he hopes to build with patients in his new role as a nurse practitioner at Tulip Tree Family Health Care. "One of my patients told me that I reminded her of her son. We just had a good interaction in the room there," Kohlmeier, an FNP, said. "She asked if she could give me a hug at the end. It was a small victory within me, I feel like that's one of those signs you've reached out to that patient, that you've built that connection and can start going from there."
March 8, 2019
Ascension has named Amy Wilson, MSN, BSN, RN, as its Senior Vice President, Clinical Operations, effective March 11. Wilson is a current VUSN student in the Executive Leadership track of its Doctor of Nursing Practice program.
March 4, 2019
Looking for events and activities relating to diversity and inclusion? Check March 2019's Diversity in Action for VUSN, Vanderbilt and local cultural events, along with listings of nursing conferences with a diversity and inclusion emphasis. More
February 27, 2019
As the opioid epidemic continues to grow into a public health crisis, McLean County Coroner Kathy (Davis) Yoder will present a talk on the national and local effects of opioid abuse. Yoder earned her Doctorate of Nursing Practice from Vanderbilt University, where she continued to provide care to neurosurgical patients at Carle Foundation Hospital.
February 26, 2019
Remarks by Dean Linda Norman during awarding of Commodore Award to Vanderbilt School of Nursing's Dennis Spann …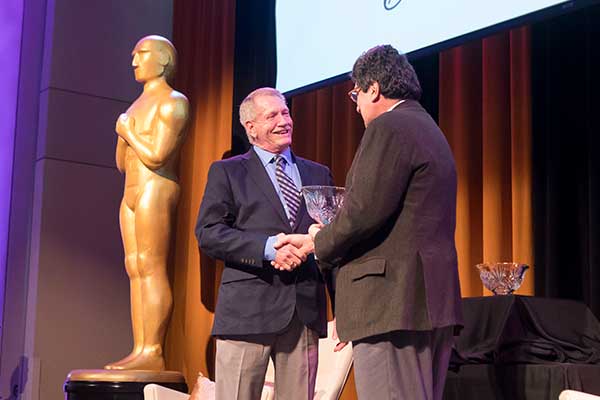 VUSN's Dennis Spann awarded Vanderbilt's prestigious Commodore Award
February 26, 2019
Dennis Spann, VUSN Administrative Officer for Space and Facilities, received Vanderbilt University's Commodore Award during the 2019 Service Award ceremonies on Feb. 20. The Commodore Award—VU's highest staff honor—is given to full-time regular staff members who have made significant contributions to Vanderbilt University's pursuit of excellence in education, research and community service. Chancellor Nicholas S….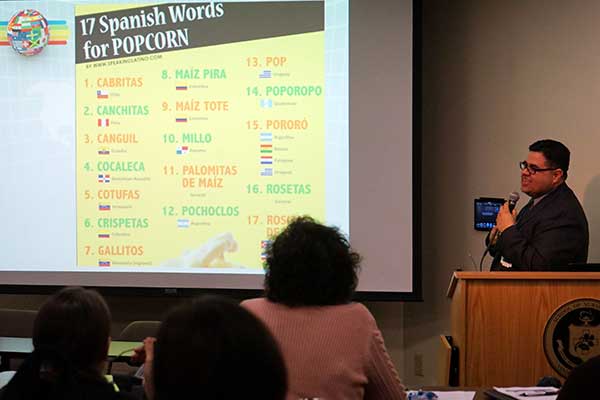 Diversity Month at School of Nursing wraps up with student presentations
February 26, 2019
Interest in diversity, equity and inclusion at the Vanderbilt University School of Nursing has expanded so much that what formerly was a one-day event turned into a series of events for the month of February. In the past, the school held a one-day diversity event that featured student-created poster presentations about different cultures and health…