The purpose of this article is to provide a step-by-step procedure for creating an exam rule profile for use in Remote Proctor Testing within the Brightspace learning environment.
Step 1
From your Brightspace course go into the RPNow console
Click Support
Click RPNow

Step 2
Set up a Profile
Click Exam Rule Profile
Click Create New Profile
Type your rules profile name, and check all boxes that you wish to allow for this profile.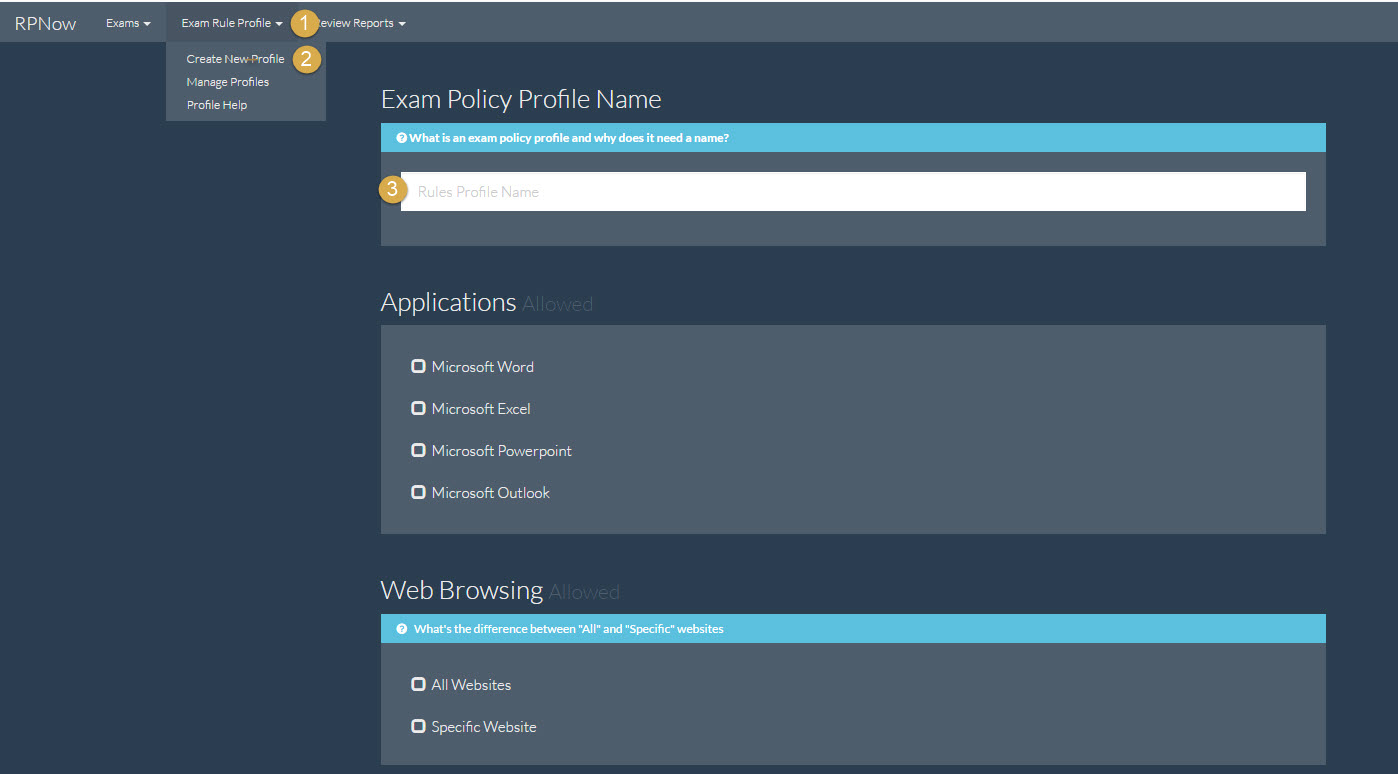 Step 3 (optional)
If you have Special Instructions outside of the available options select the check box for Special Instructions and a text box will pop up to allow you to enter your instructions.
Once you have completed your exclusions, click on Create Profile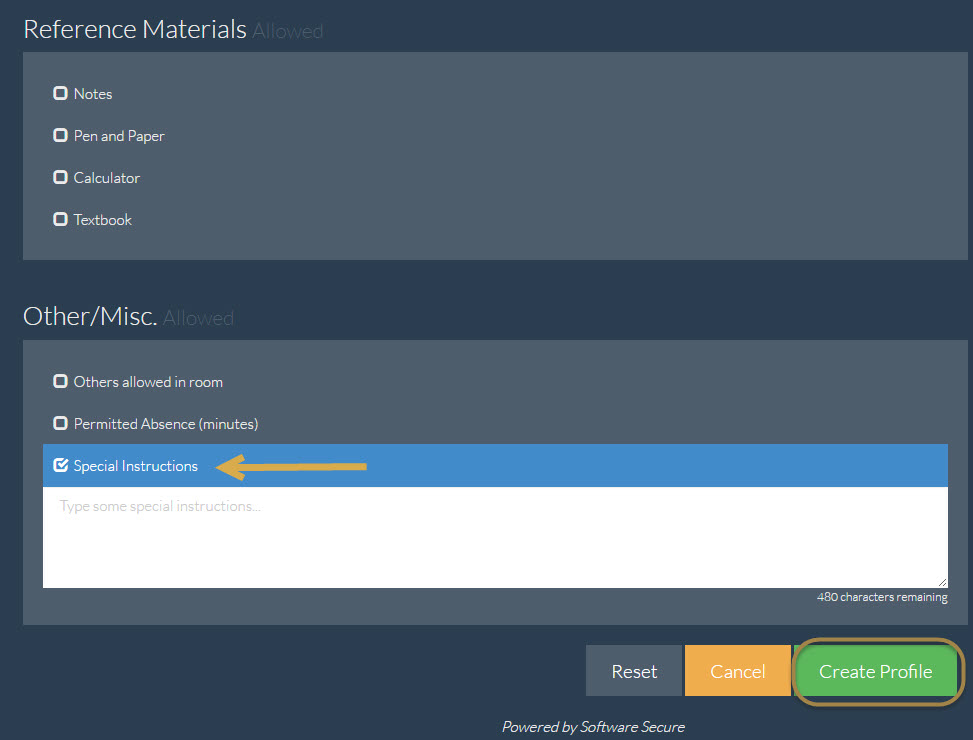 This Profile will be saved, and can be used for any exams you register within RPNow.
Related Articles