This article will show you how to re-register your DUO application if you get a new mobile device or complete a factory reset.
Step 1
If you acquire a new device, please sign into the Self-service Portal.
Once signed in to the portal you will be prompted with the below screen, click the green "Enter a Passcode" button.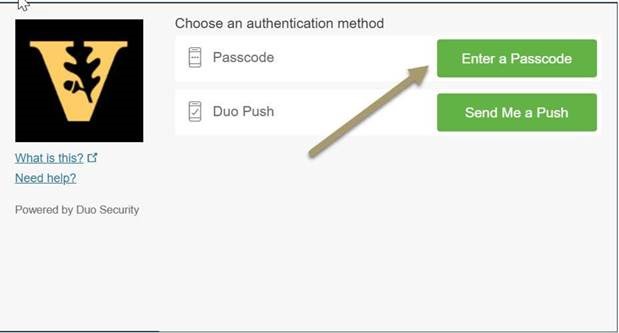 Step 2
You will then see the below screen, select "Text me New Codes",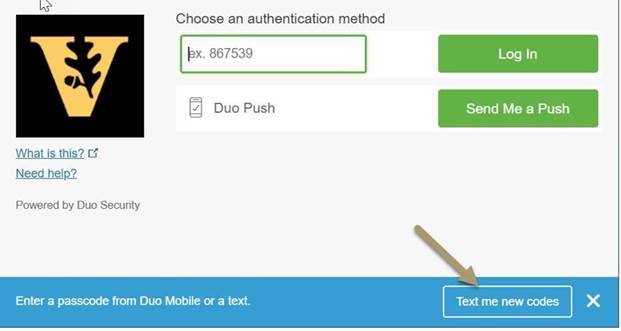 You will receive a code on your phone, which you will enter as your passcode to log in.  Once signed in, you can select "Device Options" next to the phone number or device you wish to edit.
Related Articles