The purpose of this article is to show you how to install and activate Microsoft Office 365 Pro Plus. As Vanderbilt Faculty/Staff/Student you can install this on up to 5 devices for free.
Step 1
Navigate to office.com and select Sign In. When prompted to sign in please use your Vanderbilt.edu email address and your VUNet password as shown below: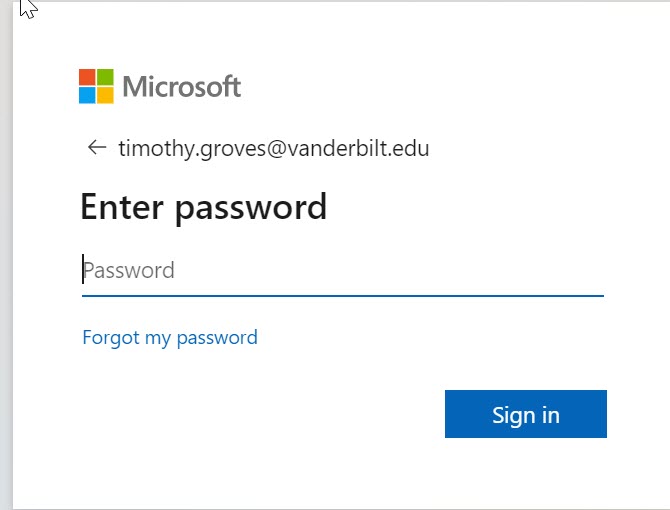 Step 2
After signing into Office.com you will notice your Microsoft apps icons. Look to the top right of those icons and locate the Install Office button.

Step 3
Depending on your web browser your installation files will download either in the bottom left corner (Chrome) or show in your Downloads folder. This process will take 1-5 minutes typically.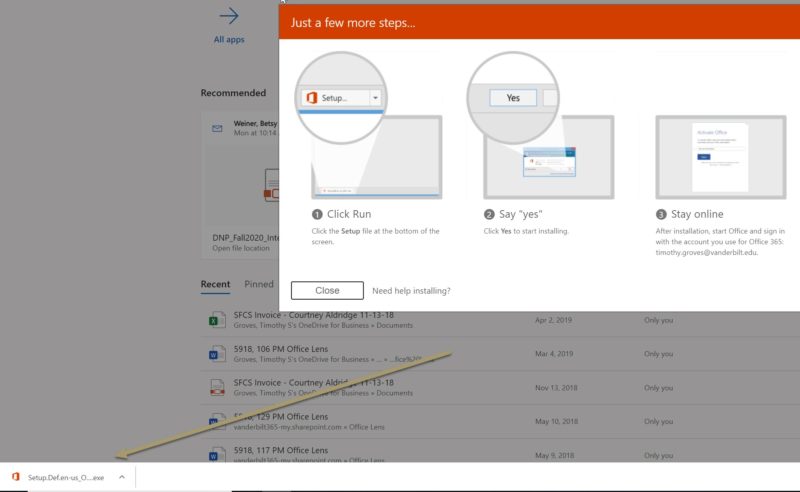 Step 4
Once your download is complete you will need to run your install file and install the Microsoft Office programs. Once installation is completed, please open Microsoft Word from your applications list. On a windows computer you can type "Word" into the search bar. On a Mac it will be listed in your Applications folder. Upon Opening Microsoft Word the first time, you will be prompted to register your product. Please enter your Vanderbilt.edu email address and your VUNet password.
Related Articles