The purpose of this article is to explain how to create a basic quiz or exam in the Brightspace learning environment.
Four Essential Elements

There are four things you must do for every quiz you create:
Give the quiz a name
Add questions (either create new or import from Question Library)
Make it active (Restrictions tab)
Automatically grade responses (Assessment tab)
Associate to a grade item (Assessment tab)
Add Questions
Step 1
Navigate to the Quizzes tool, and click New Quiz on the Manage Quizzes page

Step 2
Setup quiz
Enter a name for your quiz
Click Add/Edit Questions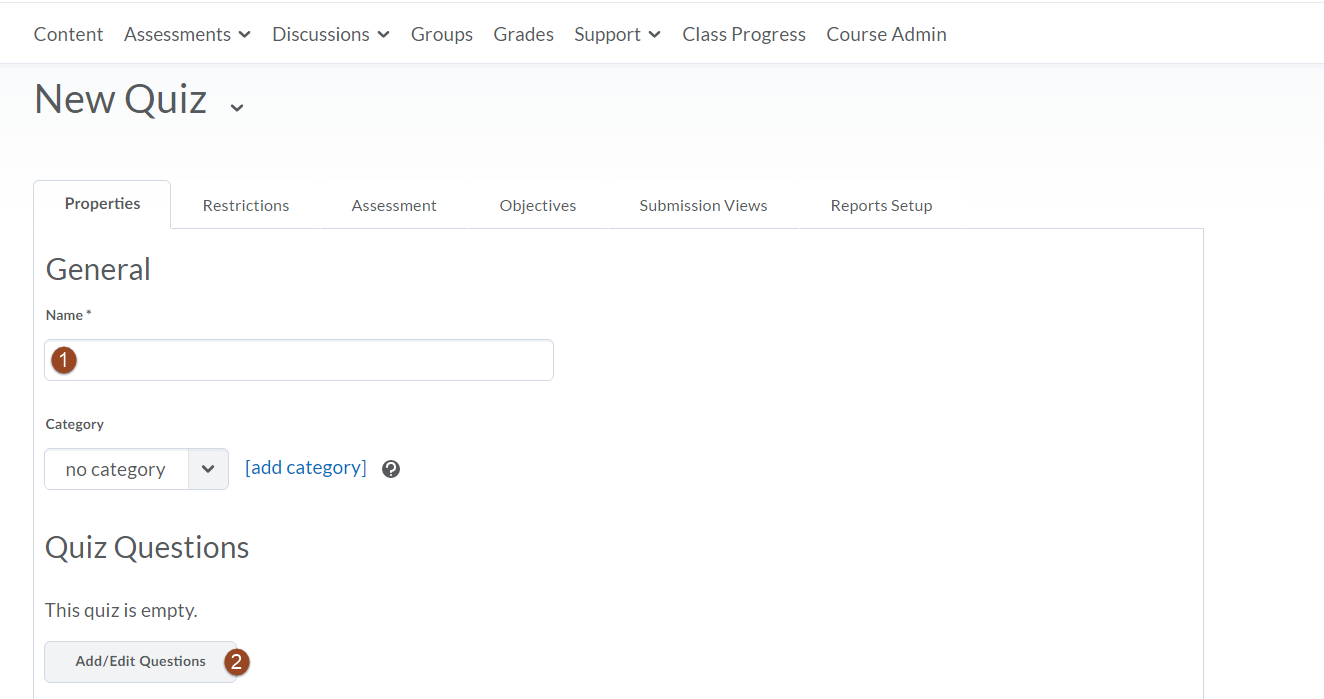 Step 3
Add questions
Click New to create a new question (or click Import to add questions from the Question Library)
When you're finished adding questions, click Done Editing Questions

Activate Quiz
Step 4
Click Restrictions
Change Status to Active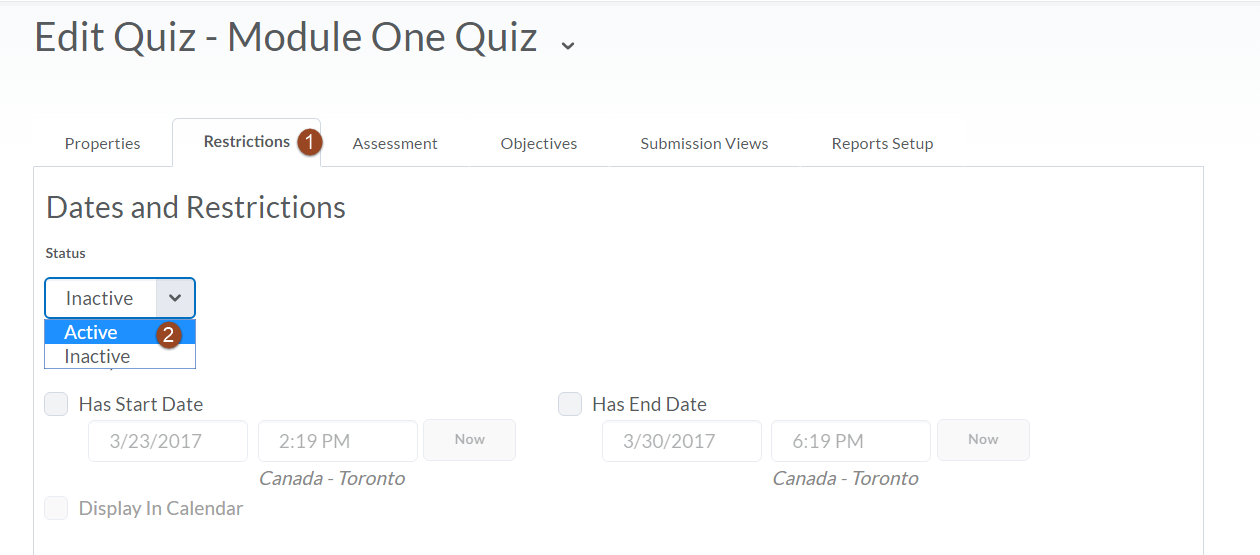 TIP: As soon as you activate a quiz it will be available for students to view. If you want students to see/take the quiz at a specific time, use the Has Start Date and Has End Date check boxes. Checking Display In Calendar will automatically populate the students' course schedules with the quiz date.
Auto Grade Responses
Step 5
Set quiz to be automatically graded
Click Assessment
Check box next to Allow attempt to be set as graded immediately upon completion
Click Save and Close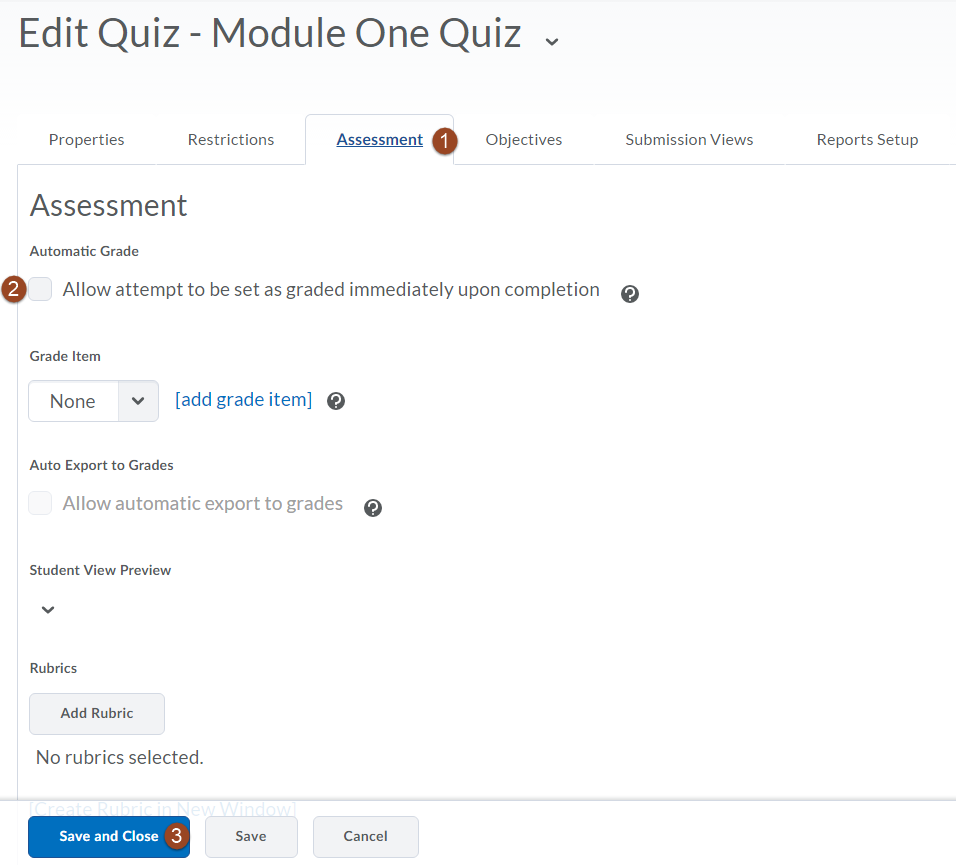 Associate to Grade Item
Step 6
Under Grade Item select the grade item you created in the gradebook for this quiz, then click Save and Close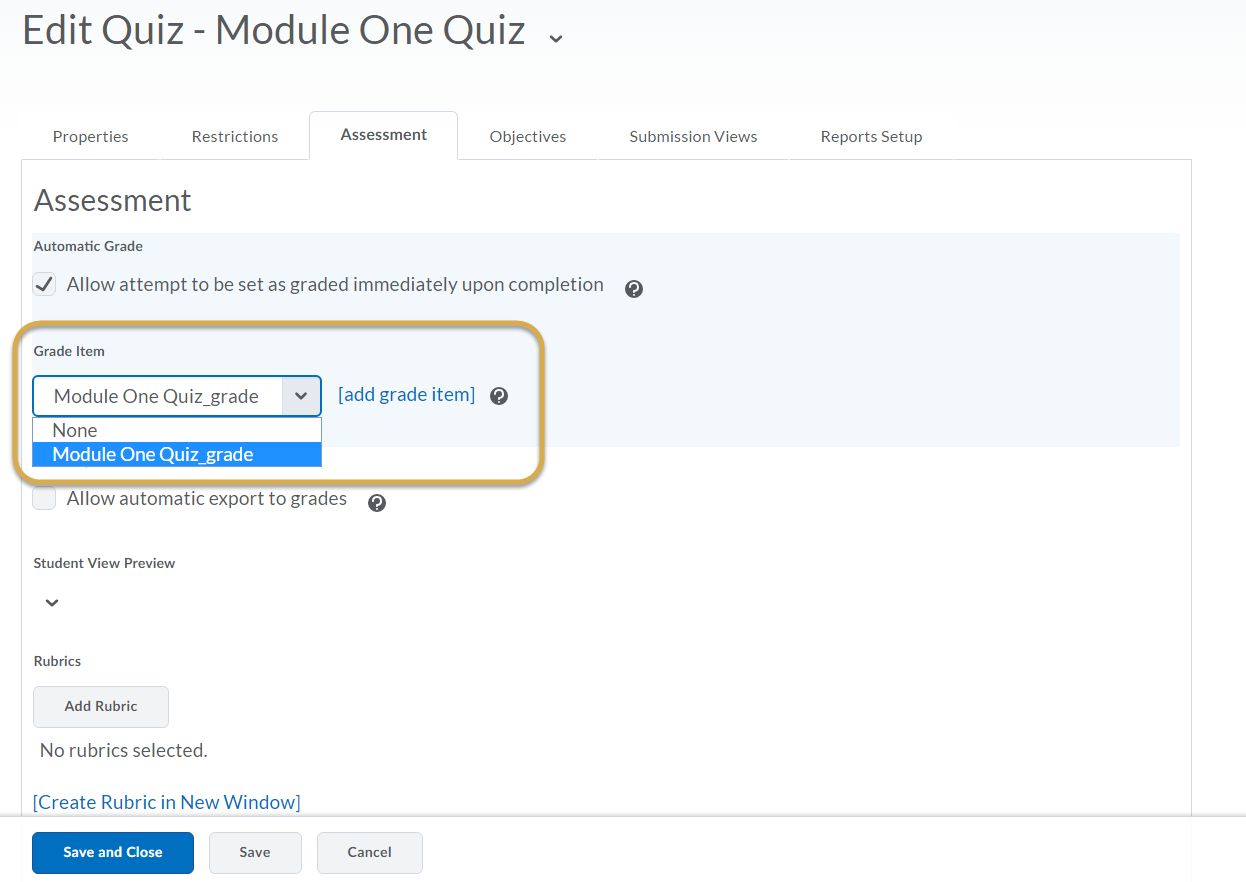 Video: Create a New Quiz with New Questions
Video: Create a New Quiz with Imported Questions
Related Articles