This article explains how to install an Adobe Digital Signature that is on the I drive (or any other shared drive) on a new computer.
Make sure you are logged into your I drive. If you are off campus, you will have to log into the VPN first.
Bring up the file requiring your signature and click in the signature field. If you don't have a document to sign, you may download a practice document.
After clicking on the signature field you will see the following window. Make sure "My existing digital ID from" and "A file" are selected like the image below.
Click the Next button.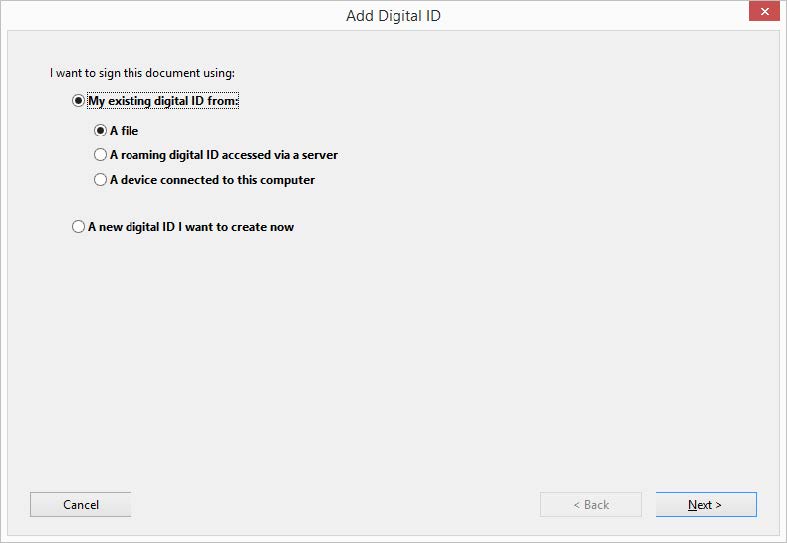 On the next window click the Browse button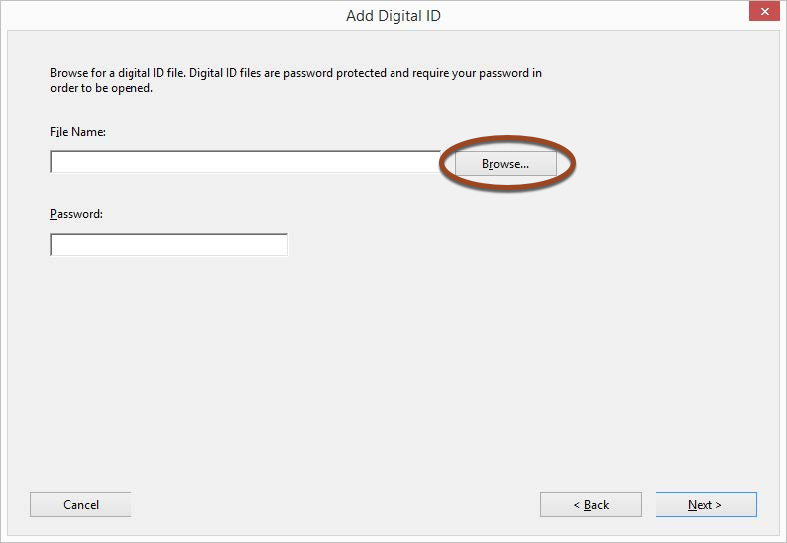 You should see the I drive listed in the list to the left. It should display "Vol 1 (\\nurse-s2)". Click on the icon.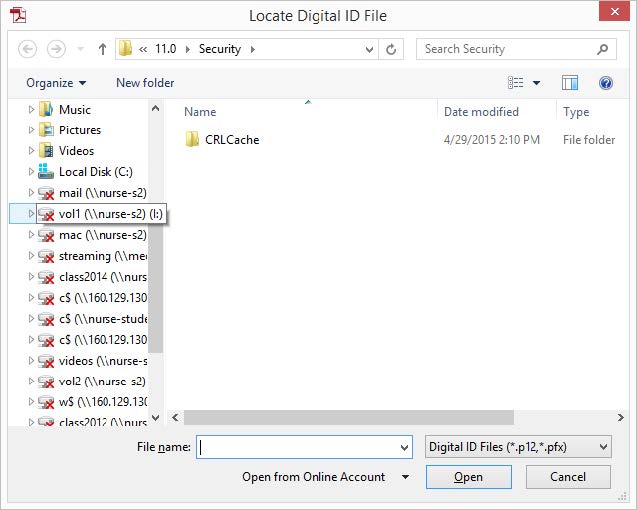 Find the folder where you placed your digital signature and click to open it.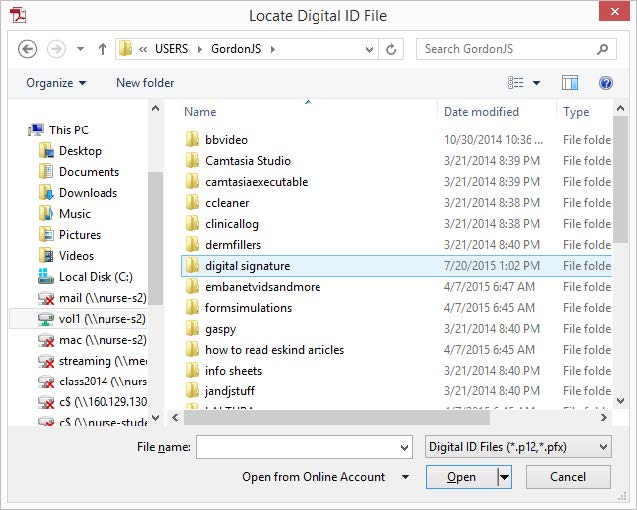 Click on the pfx file containing your signature and click the Open button.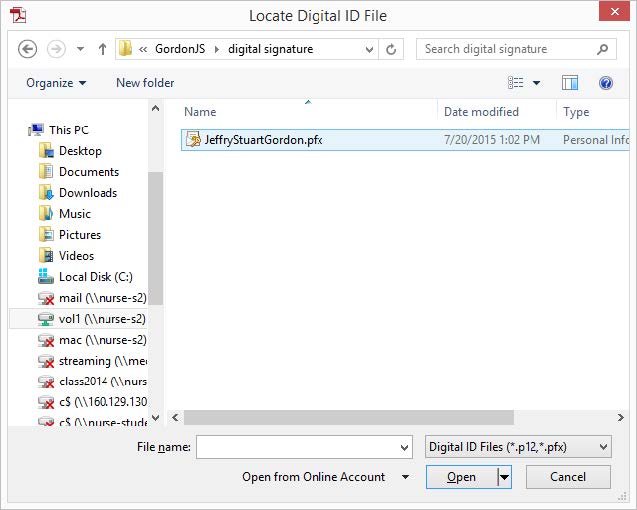 Click on the file listed below and click the Finish button.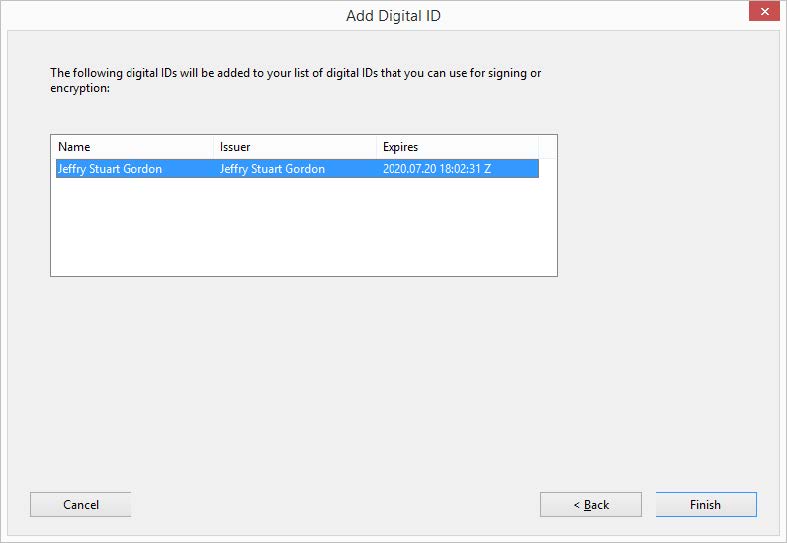 The top line below will be filled in. Put in the password you created for that file and click the Next button.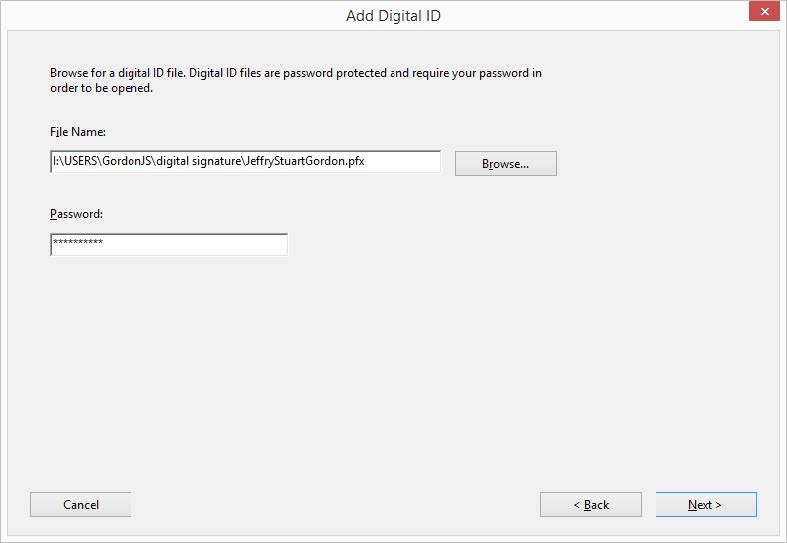 You will see the window below. Input your password and then click the Sign button to complete the digital signature.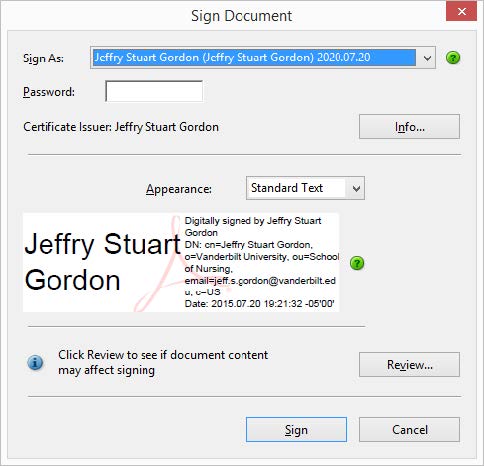 You will now be able to use that signature on this computer.
Related Articles