We recommend that you configure your web browser so that it will check for new versions of stored web pages each time you visit a page. This is especially important for students using VUSN's online clinical log and should help minimize problems with VUMC's Outlook VMail system.
The following instructions use the Internet Explorer 11 web browser:
Step 1
Once you have opened the Internet Explorer (IE) web browser application select Tools > Internet Options from the pulldown menu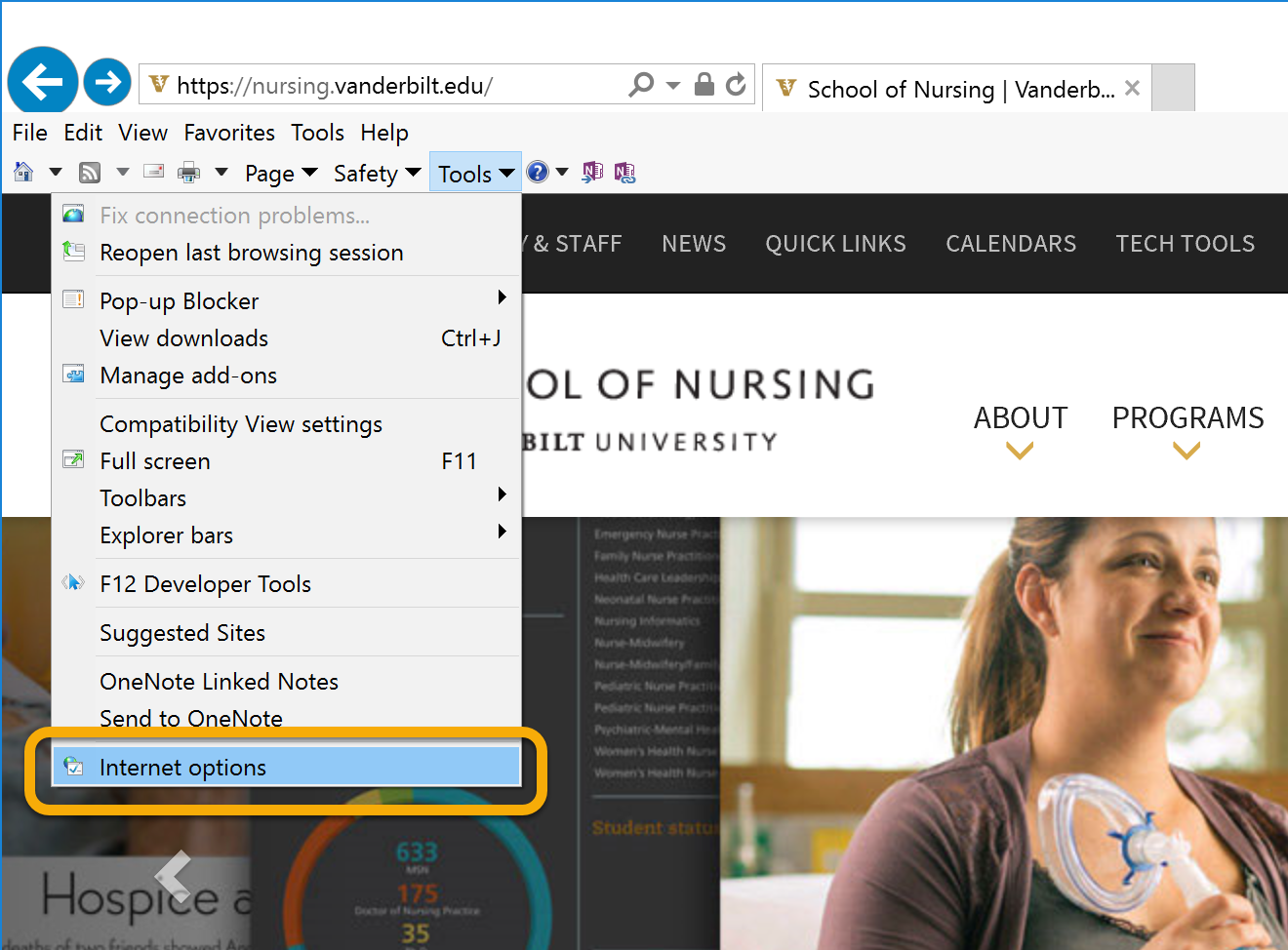 Step 2
On the General tab click the Settings button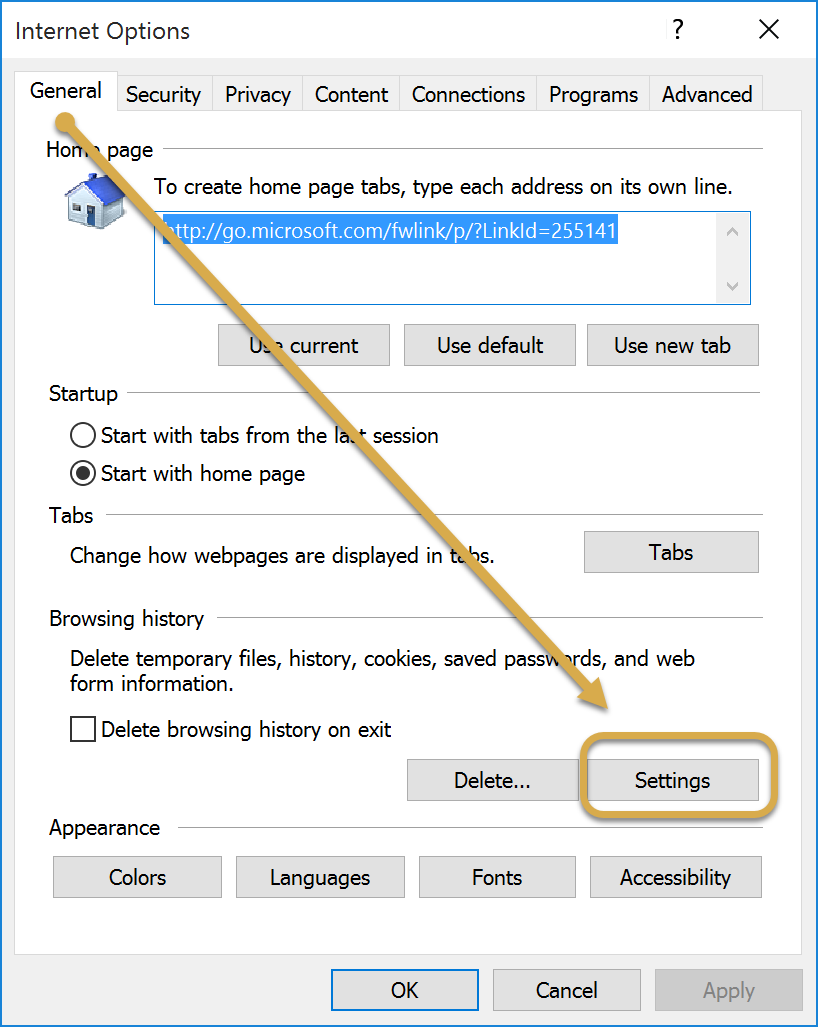 Step 3
In the Settings window you will see four radio button choices.
Click the top radio button option: Every time I visit the webpage
Next click the OK button.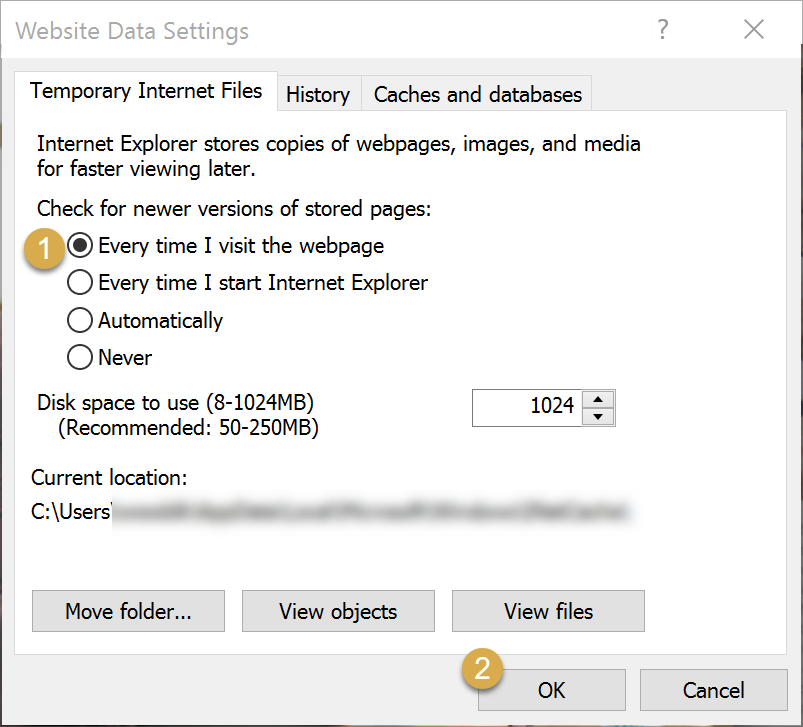 Step 4
Click on the Advanced tab and scroll down to the Security section. Check the box: Empty Temporary Internet Files folder when browser is closed. Then click the OK button.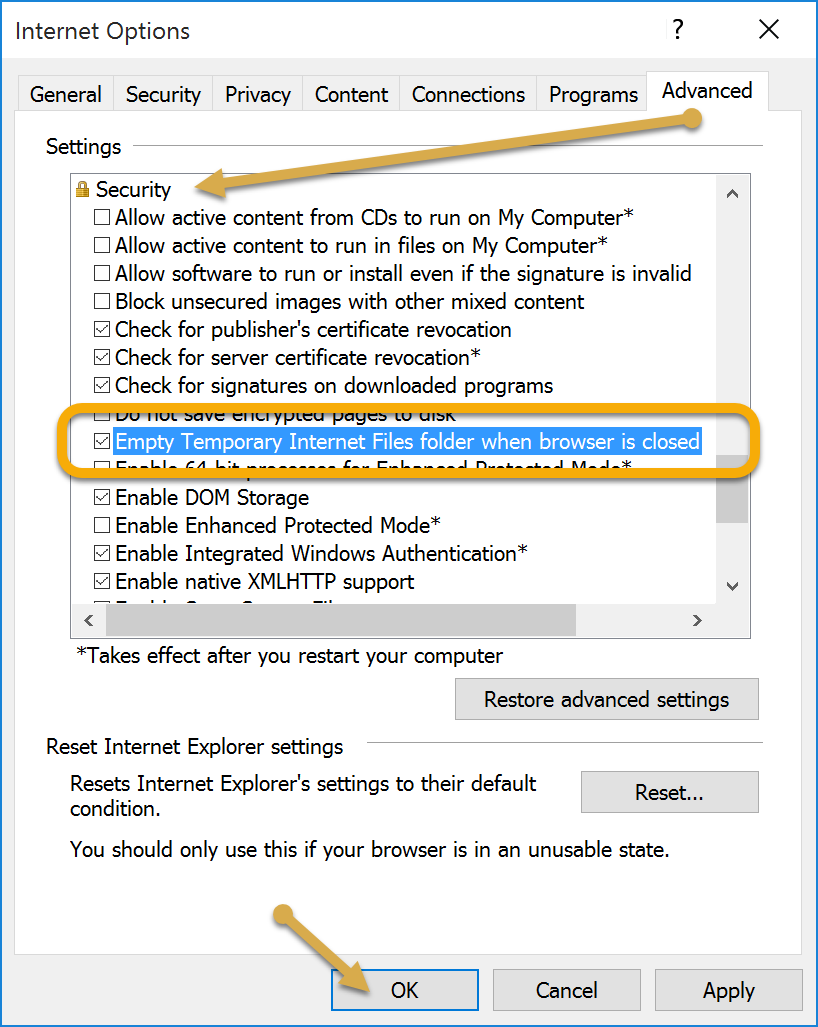 Please note that these settings may not take effect until you restart your computer.
Related Articles