This article will demonstrate how to clear the Internet Explorer 11 browser's cache.
Step 1
Once you have opened the Internet Explorer (IE) web browser application click the gear icon located in the upper right-hand location of your web browser: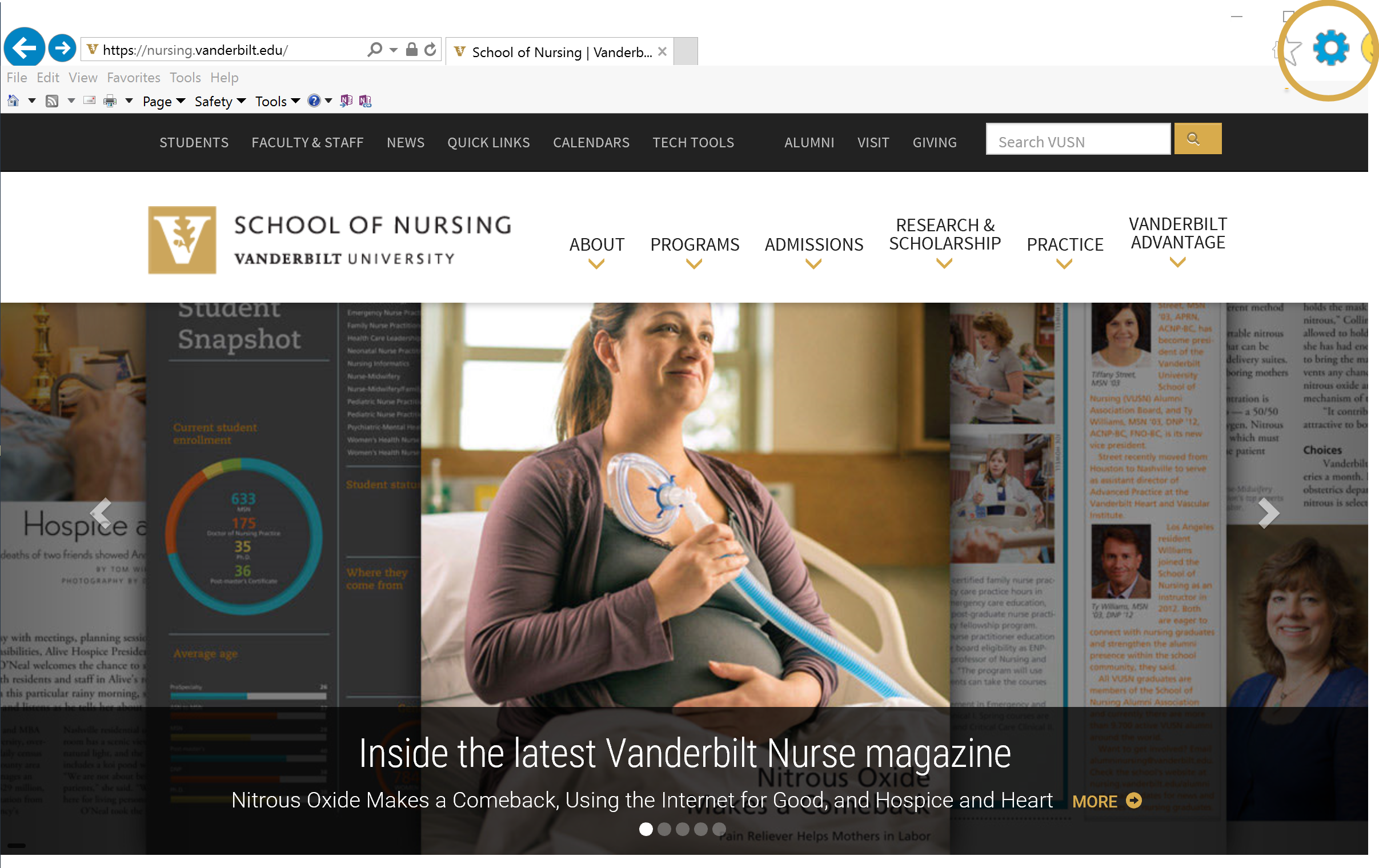 Step 2
This will give you a drop-down menu. Select the following options:
Click the Safety menu item
Click the Delete browsing history... menu item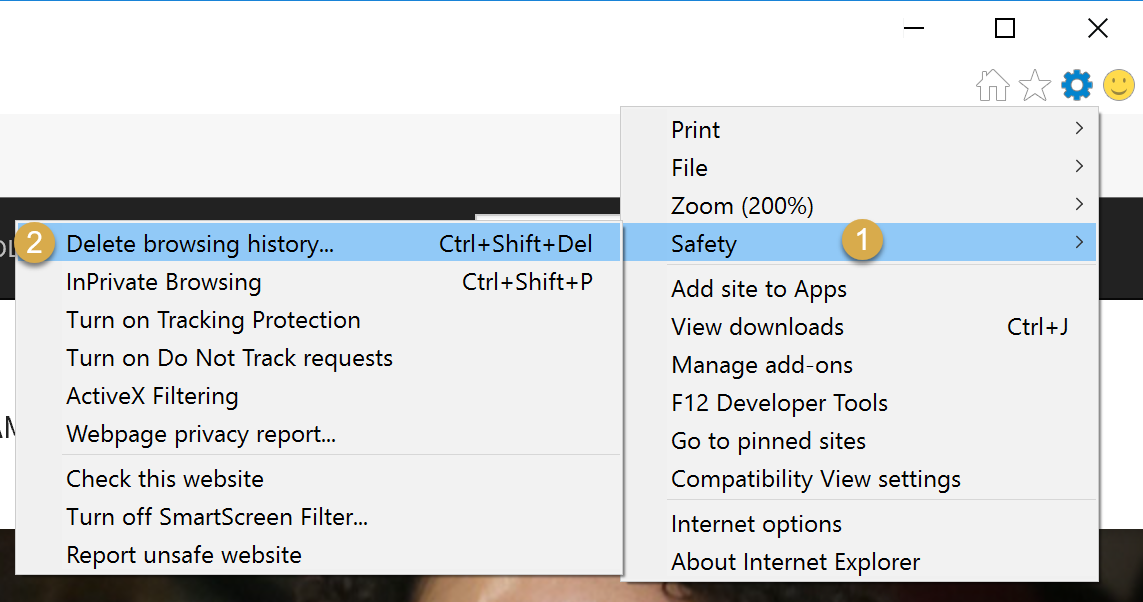 Step 3
You will then see the "Delete Browsing History" pop-up window below. Next, follow these steps:
Uncheck the first option: Preserve Favorites website data
Make sure the following 3 checkboxes are selected: Temporary Internet files and website files, Cookies and website data, History
Then click the Delete button.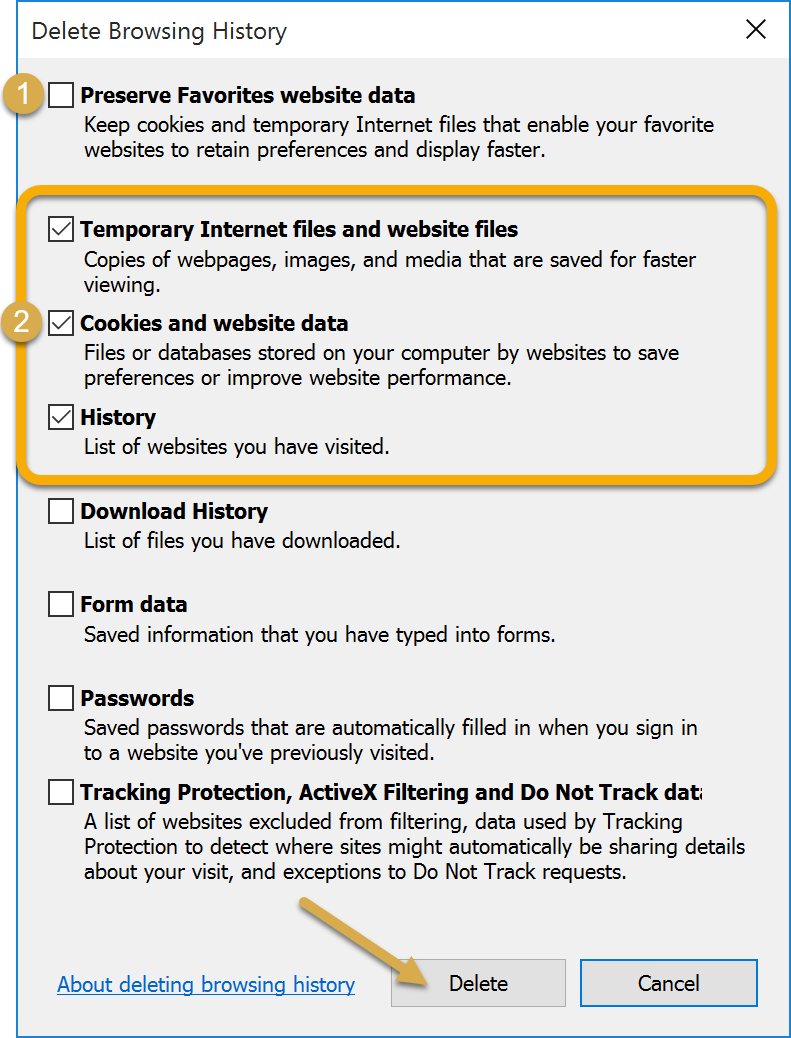 Step 4
At the bottom of your web browser you will see a pop-up window that will inform you that "Internet Explorer has finished deleting the browsing history".

Restart your browser for changes to take effect.
Related Articles