The purpose of this article is to explain how to upload HTML page templates for use in your Brightspace course.
Adding the Template Package to a Course
Step 1
Right click the following link and select "Open Link in New Tab" to download and save the template package to your computer: (Brightspace_HTML_Template_v3.zip)
Step 2
Navigate to your course, and click Course Admin in the top navigation bar


Step 3
Step 4
Select the root level of the file tree and click Upload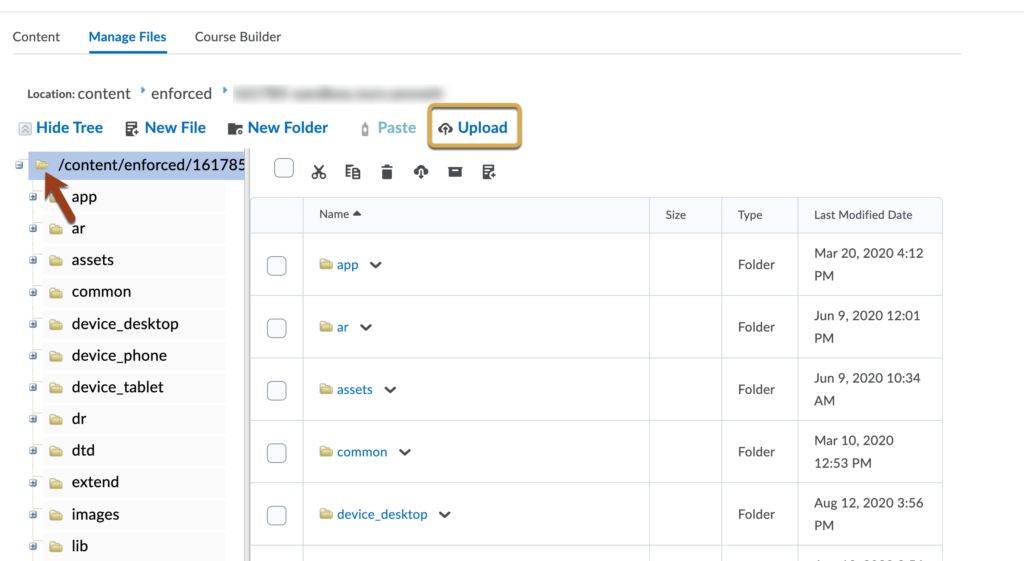 Step 5
Click Upload or drag and drop the template .zip you downloaded, and then click Save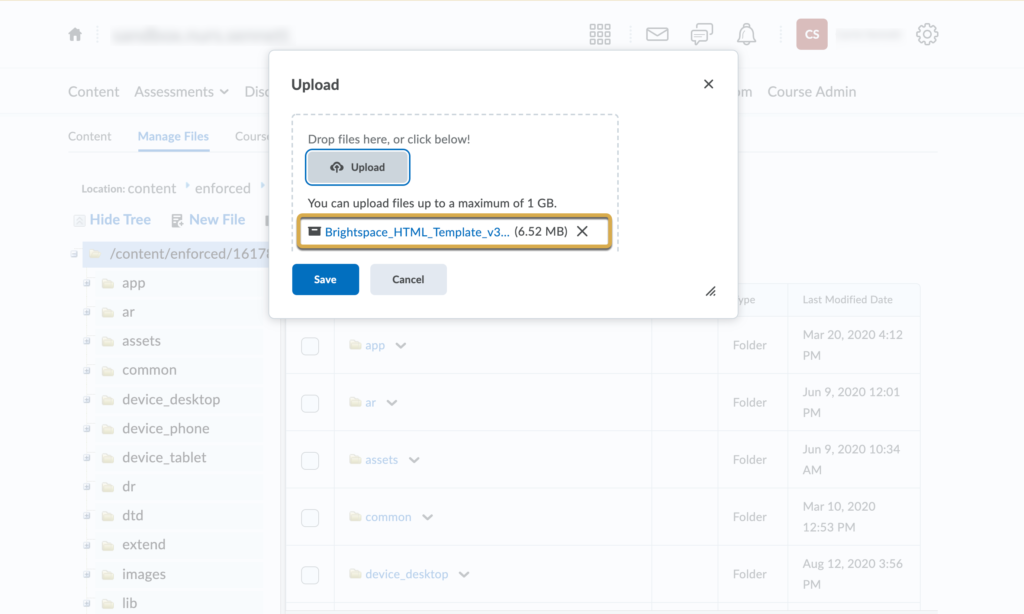 Step 6
Click the down arrow next to the .zip file name and click Upload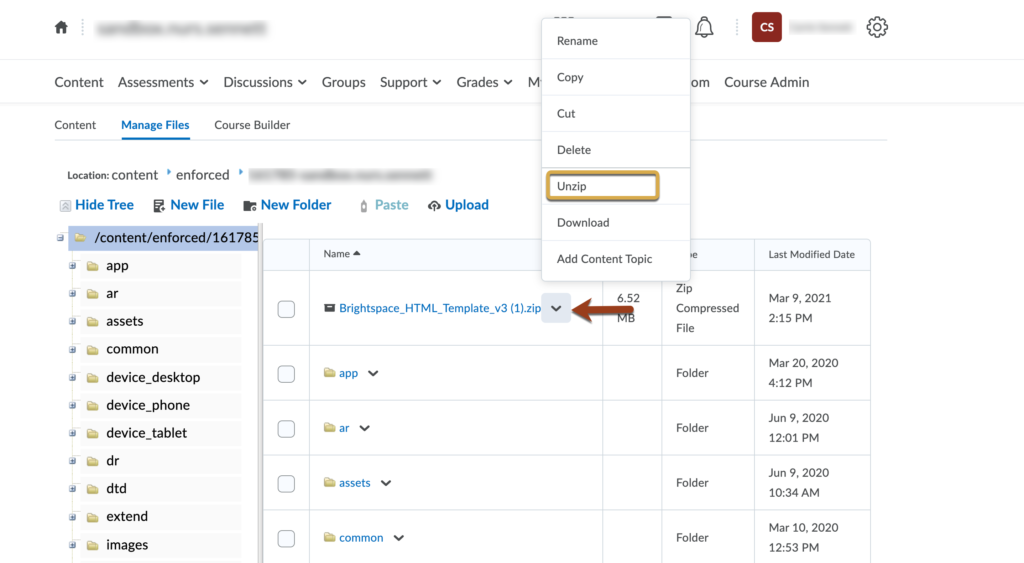 Step 7
When prompted to unzip the file, click Ok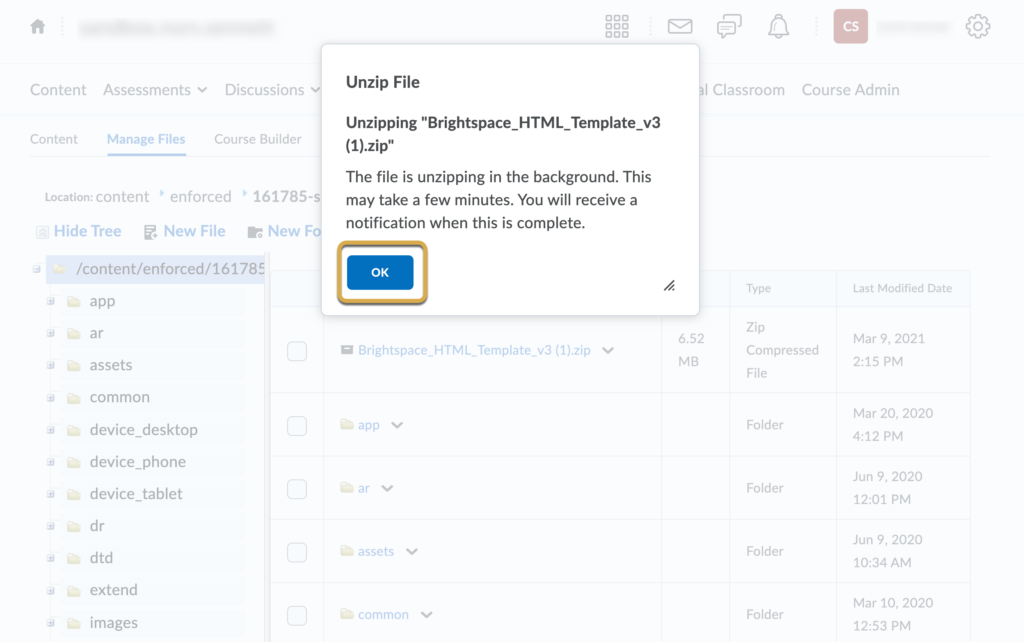 Enable HTML Templates in the Course



TIP: It is a good practice to create a module where your templates will be housed. The module can be hidden from student view.
Step 1
Navigate to the Content section of your course, and click Settings

Step 2
Enable templates
Check the Enable HTML Templates box
Click Change Path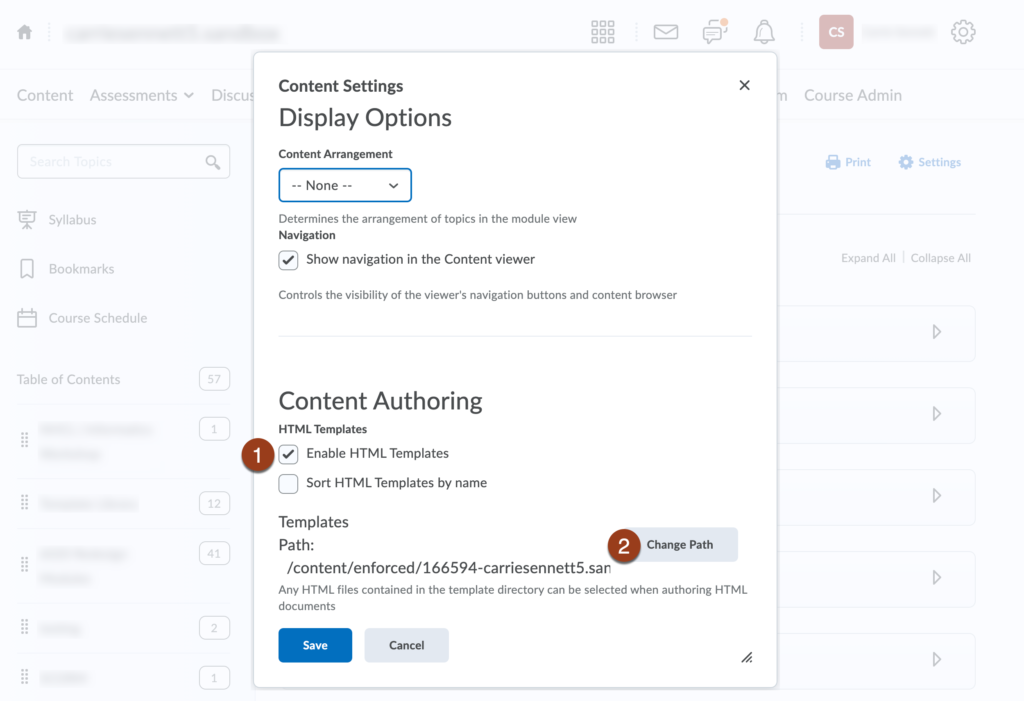 Step 3
Change the file path
Select the template folder you have uploaded (Brightspace_HTML_Template)
Click Select Path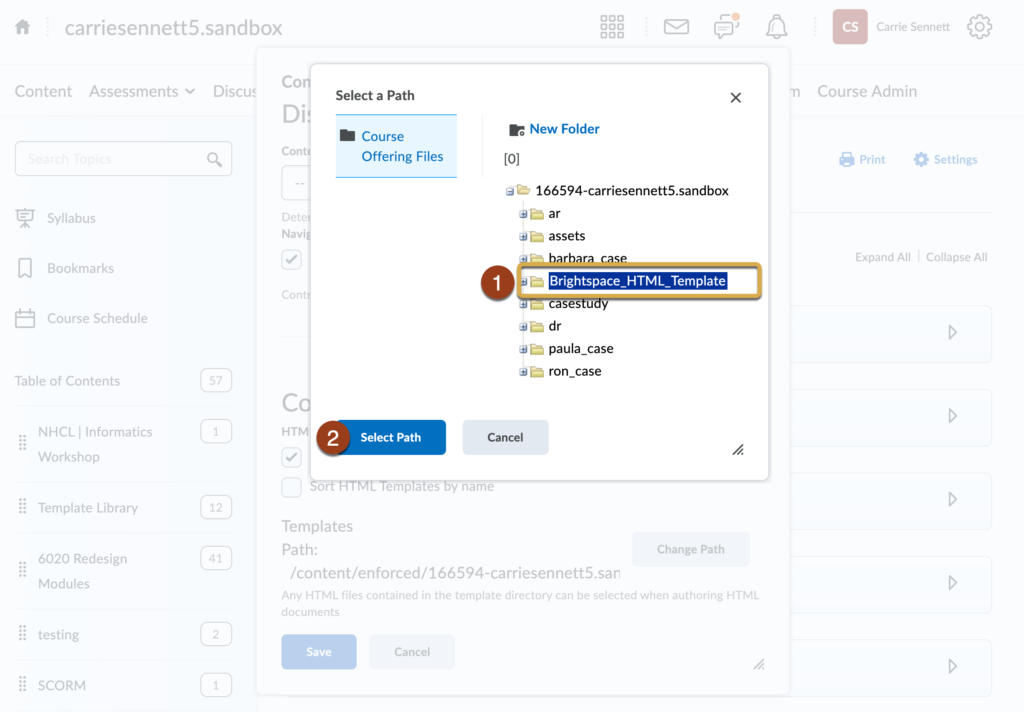 Step 4
Click Save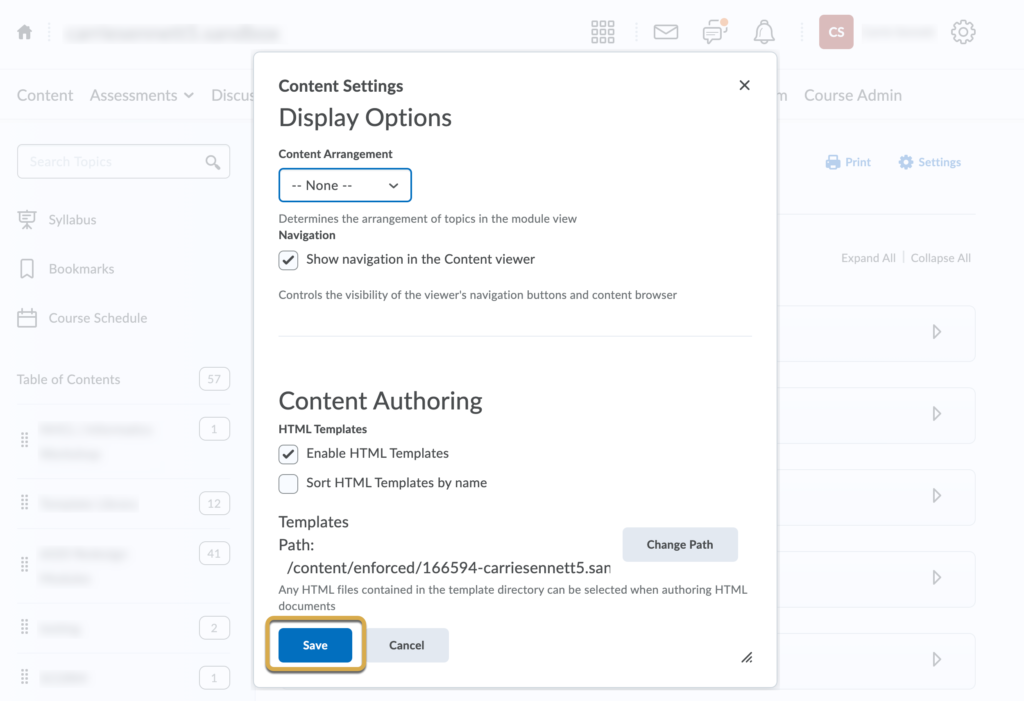 Video
Related Articles