This article shows you how to create groups in Brightspace.
Create a Group
Step 1
Click on Groups on the Navbar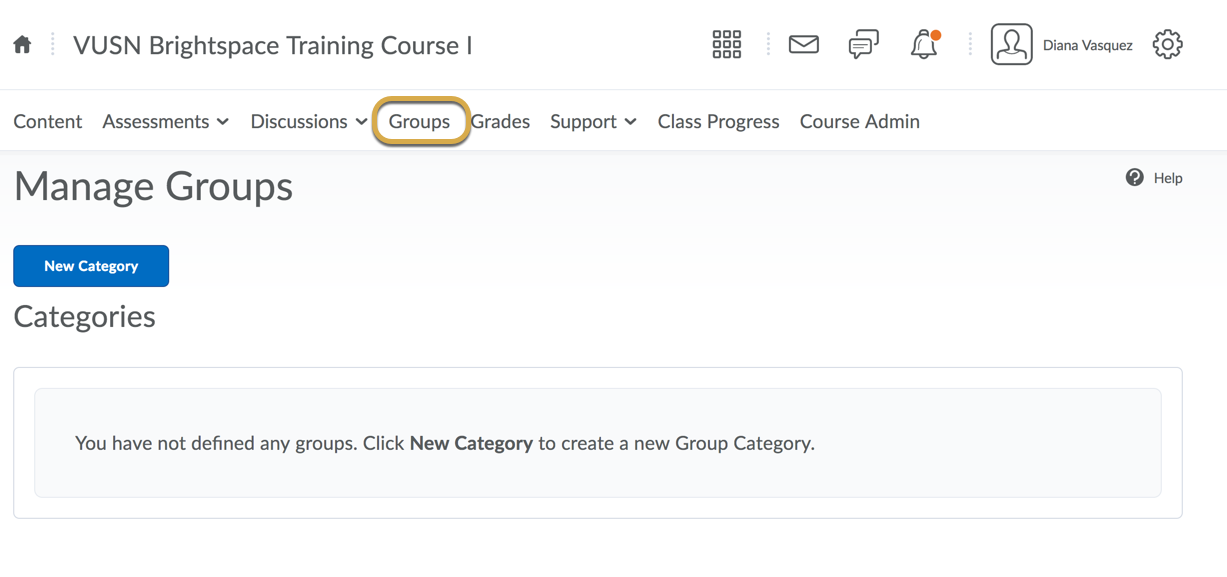 Step 2
The groups tool allows you to create and edit groups and categories. The categories house a collection of related groups. Groups subdivide the learners
Click on New Category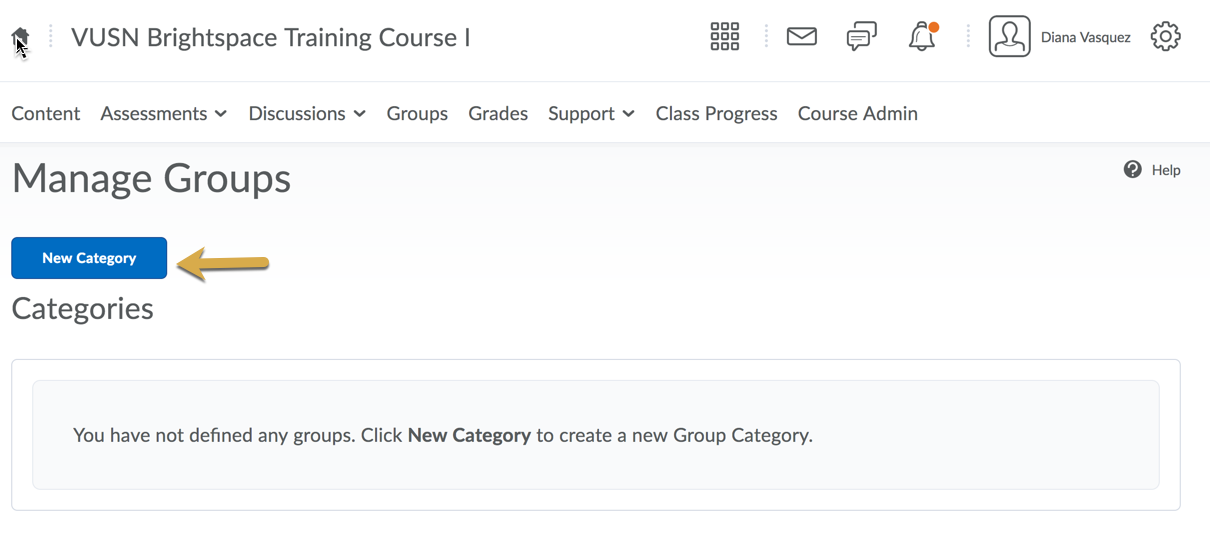 Step 3
Enter the name of the Category
Add a description
Pick one of the 7 enrollment types which define how learners are enrolled and how many groups are created.  Each type of enrollment selection will change item #4 accordingly
Number of groups or students
Group Prefix: Precedes the group number upon creation
Additional Options | Create a workspace: Workspace will be associated with the Group category. Workspaces can include discussion areas, lockers, and assignment submission folders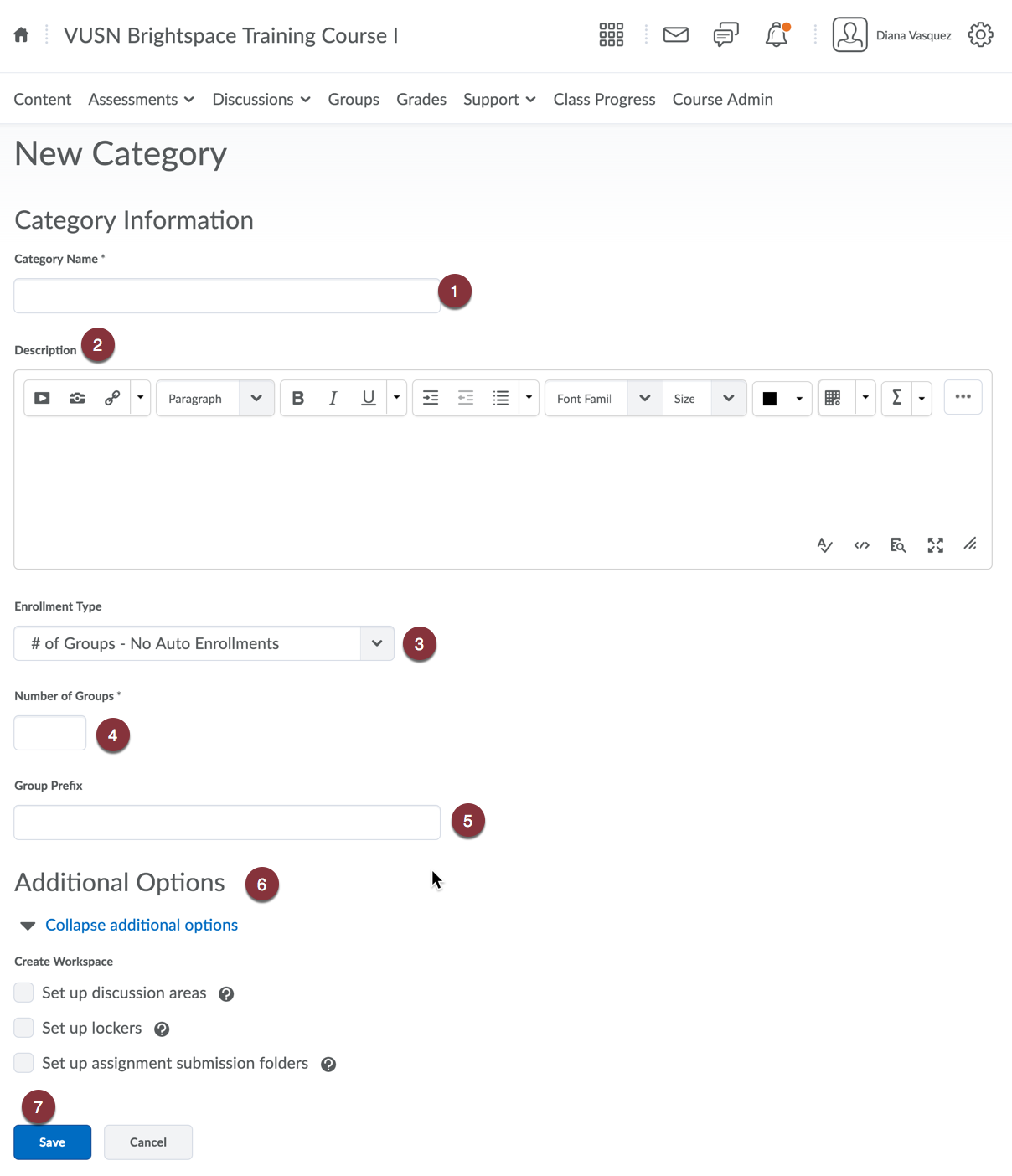 Step 4
Set up the workspaces that you've selected in Step 3
For Discussion Area: You can create or choose a forum that will be available to you and the group members. Select the forum or create a new one.
Submission folders




TIP: Only check this option if you want ONE FILE to be submitted per group and grade and feedback will be the same for all group members

Click Create and Next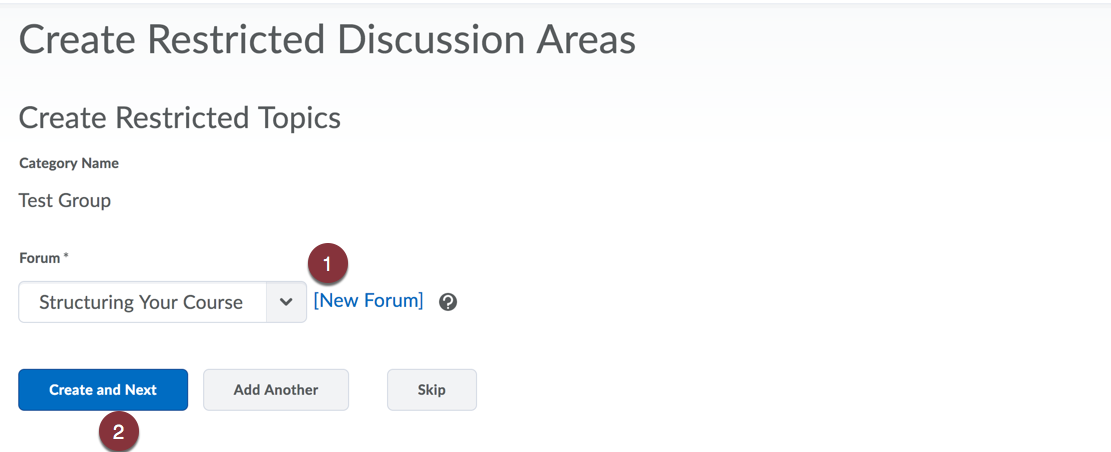 Step 5
Workspace Summary: Review your summary and click Done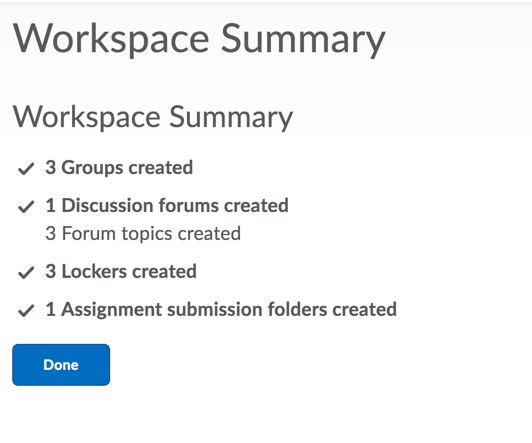 Step 6
Review the Category and click Save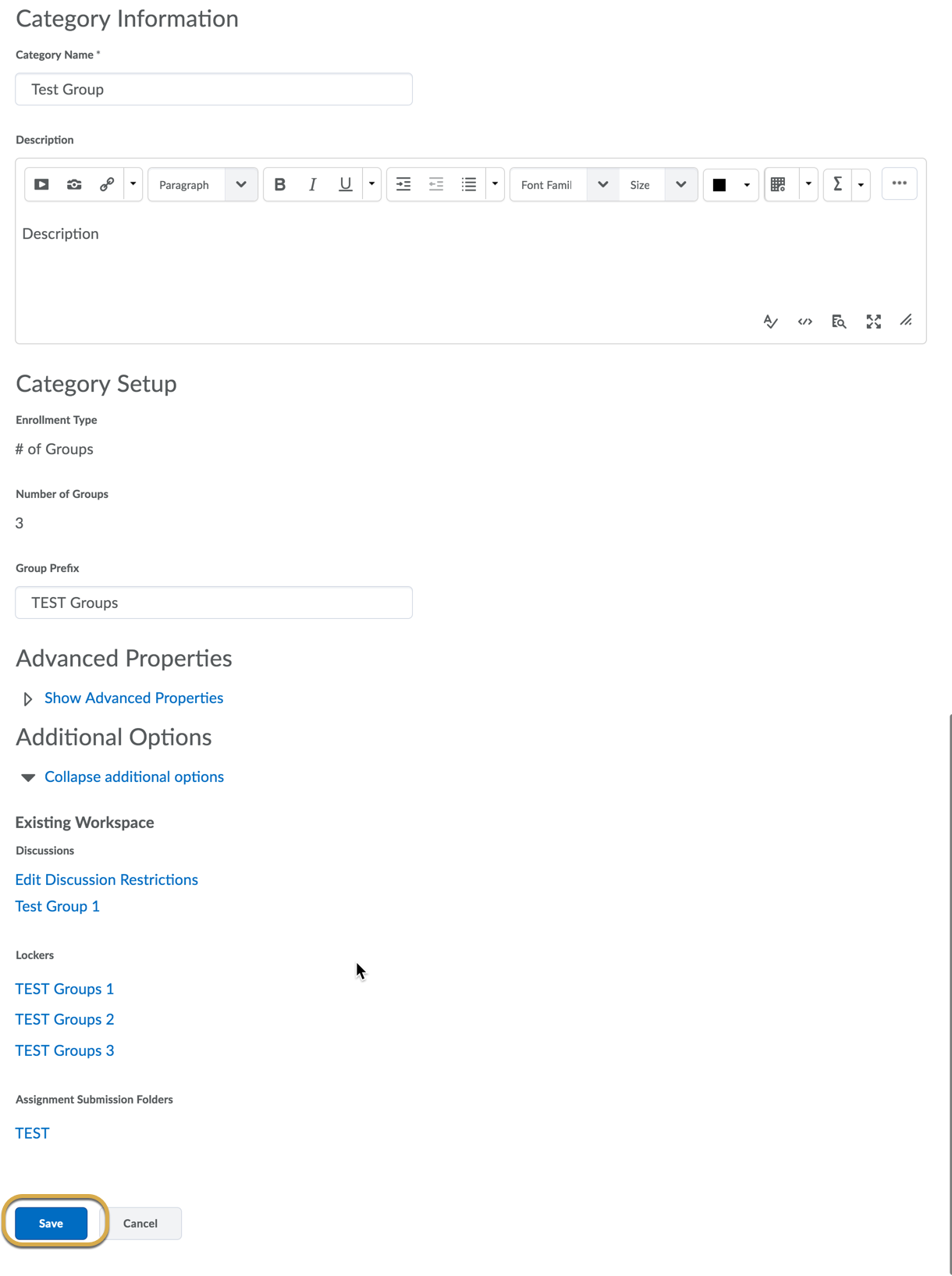 Step 7
Verify that all the groups are set up correctly.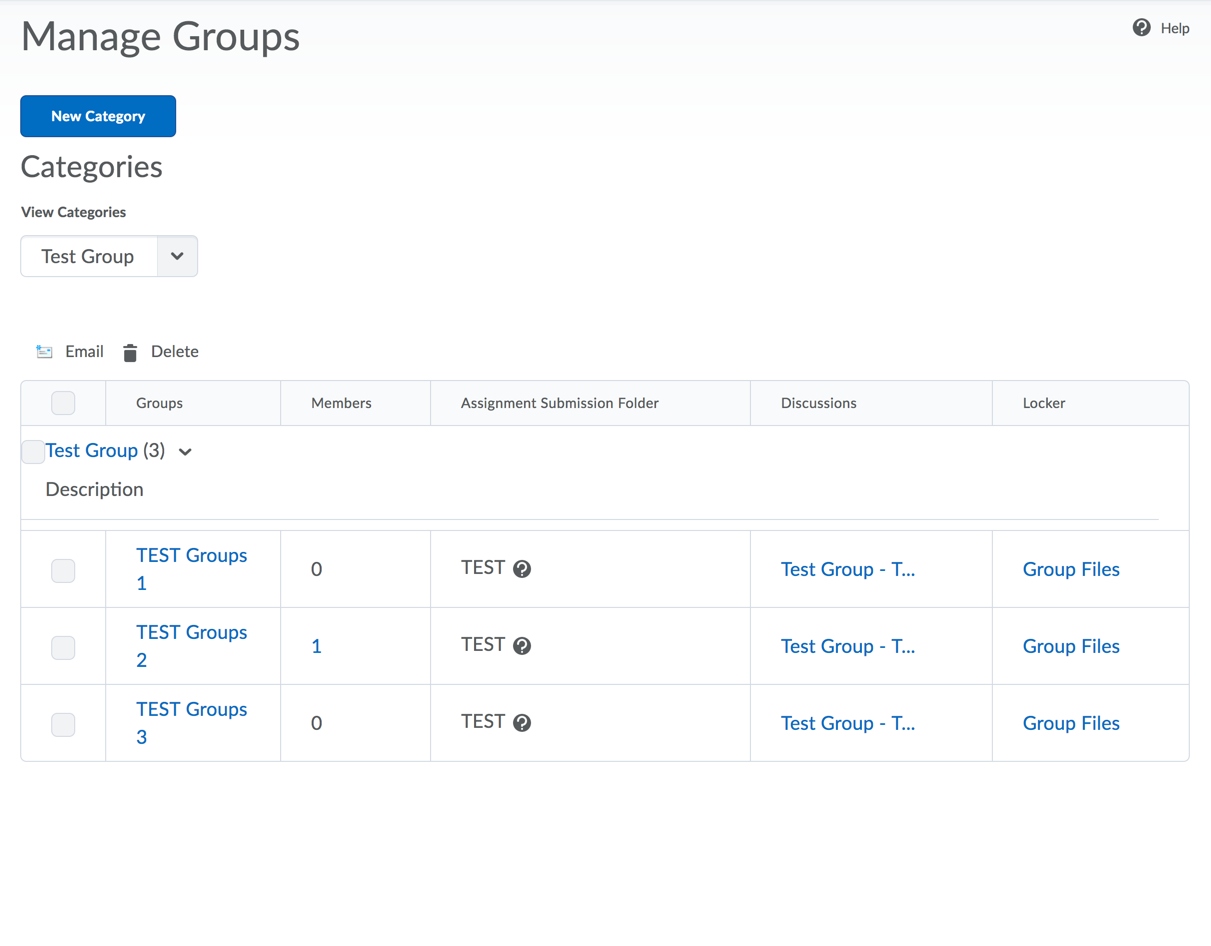 Video: Create a Group
Related Articles