The purpose of this article is to explain how to save your discussion board threads.
Brightspace doesn't allow you to save your Discussion Board threads. You will need to save the Discussion board as a PDF and add the file as an artifact to your ePortfolio.
Step 1
In this example we will be using Safari but the steps should be similar in other browsers
Go to the discussion board thread you want to save.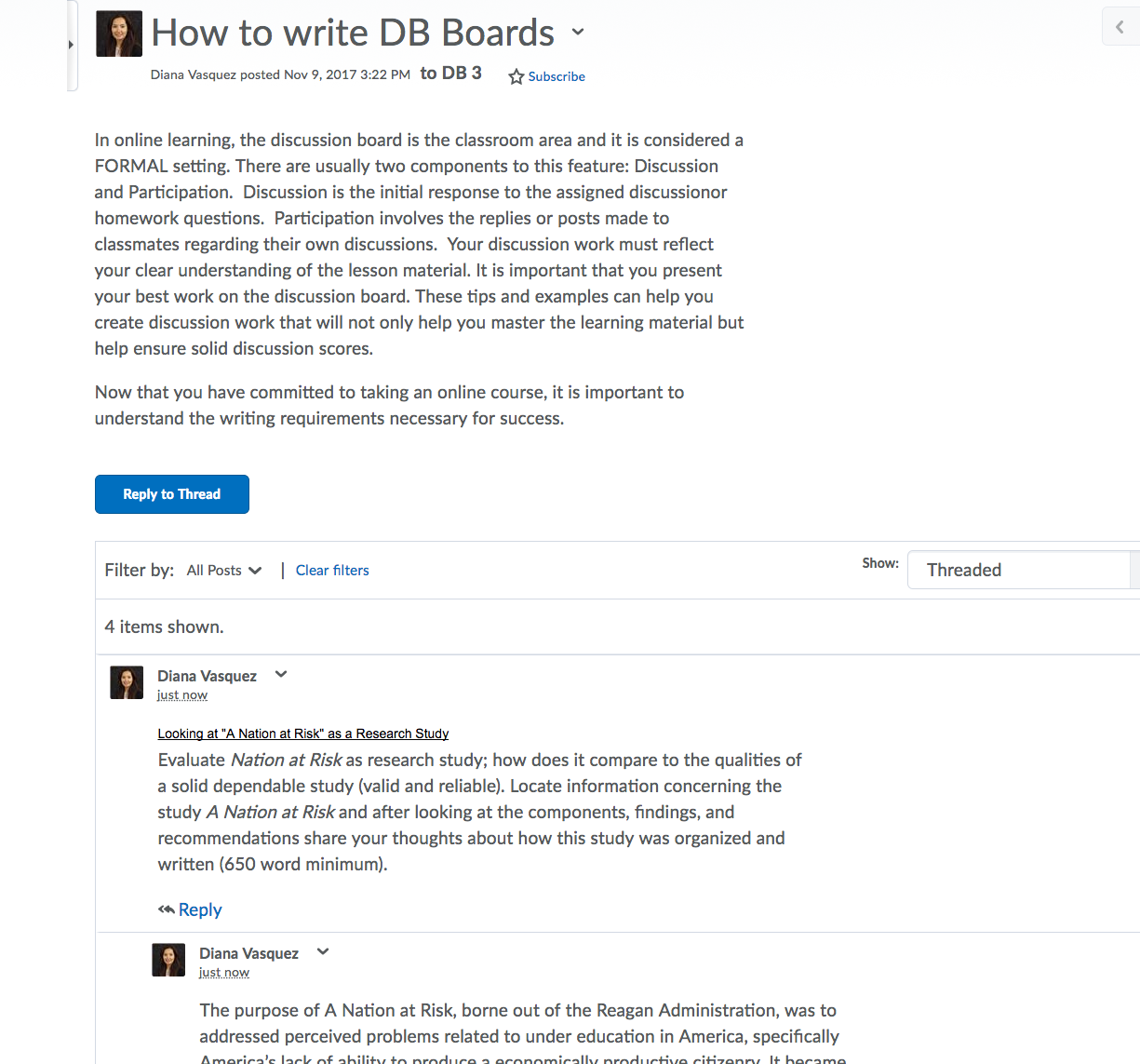 Step 2
Go to file and select print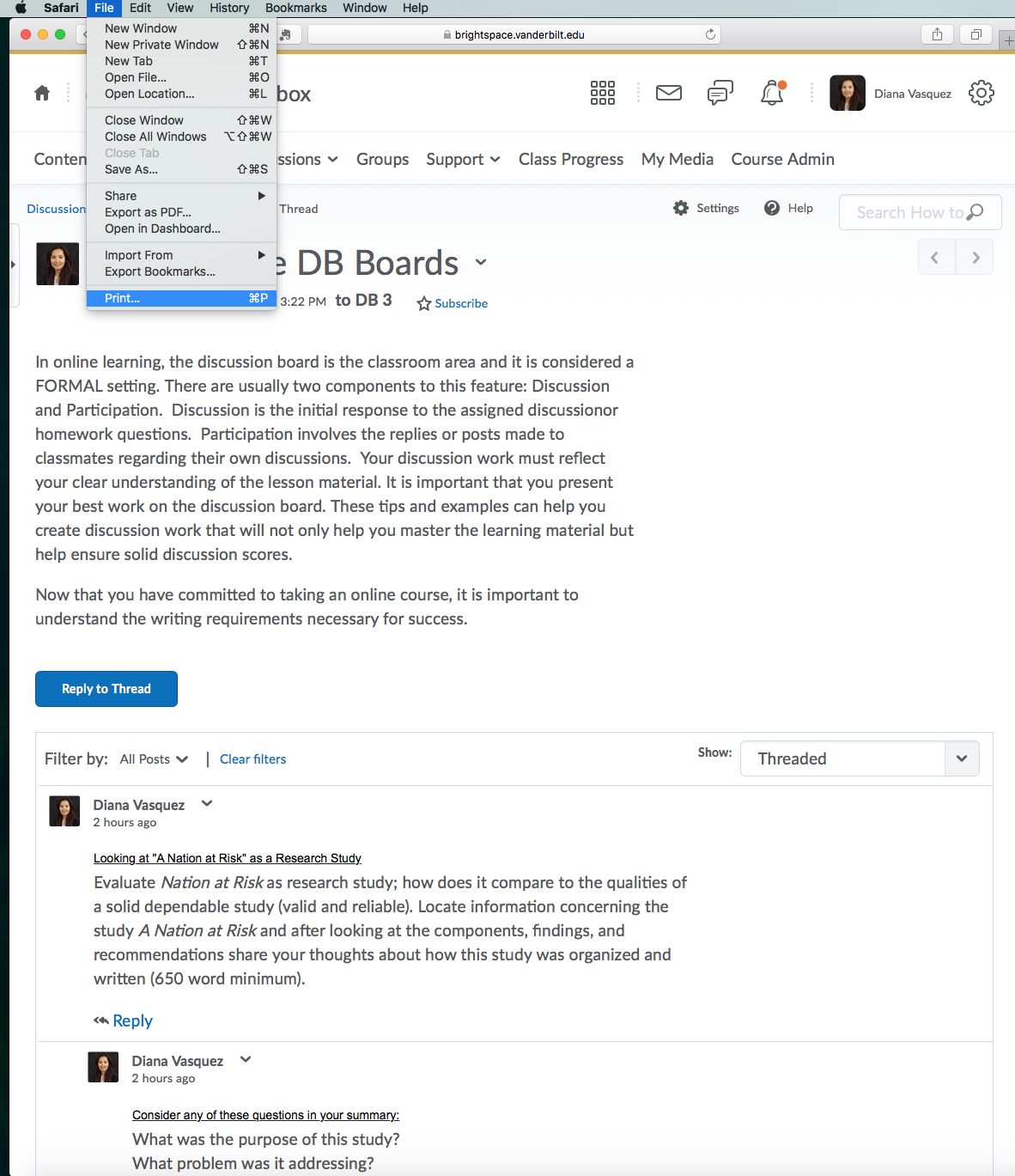 Step 3
On the print menu select Save as PDF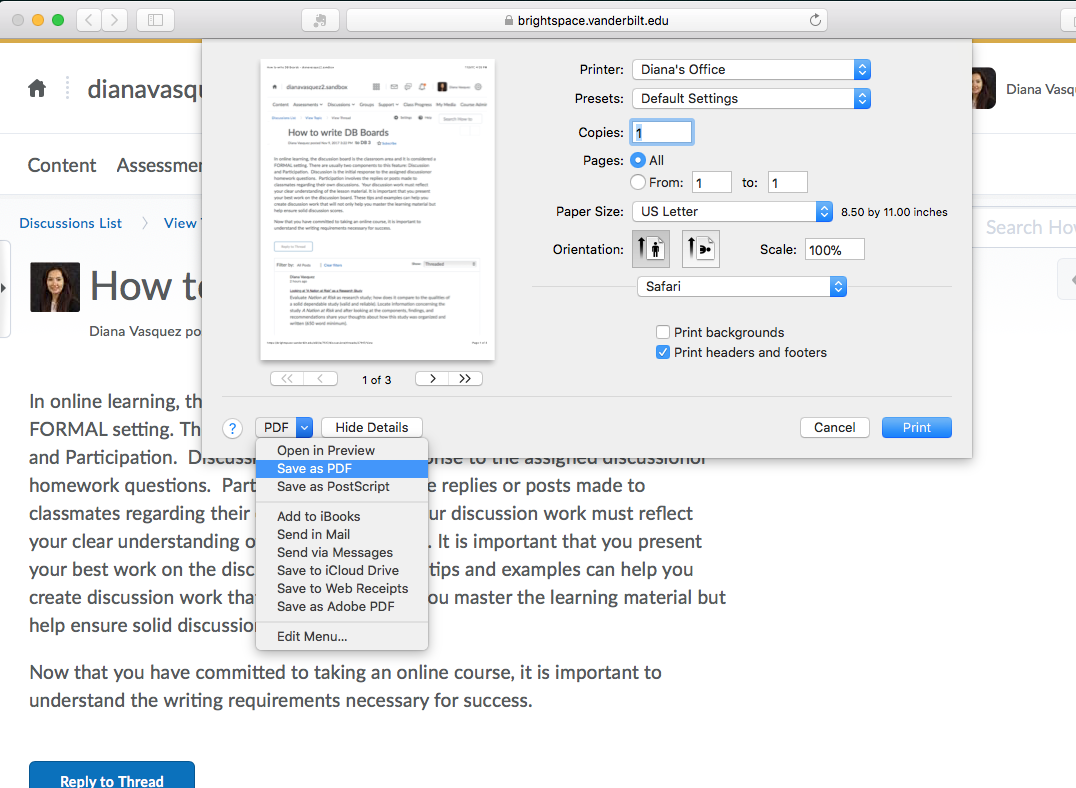 Step 4
Fill out the the information and save the file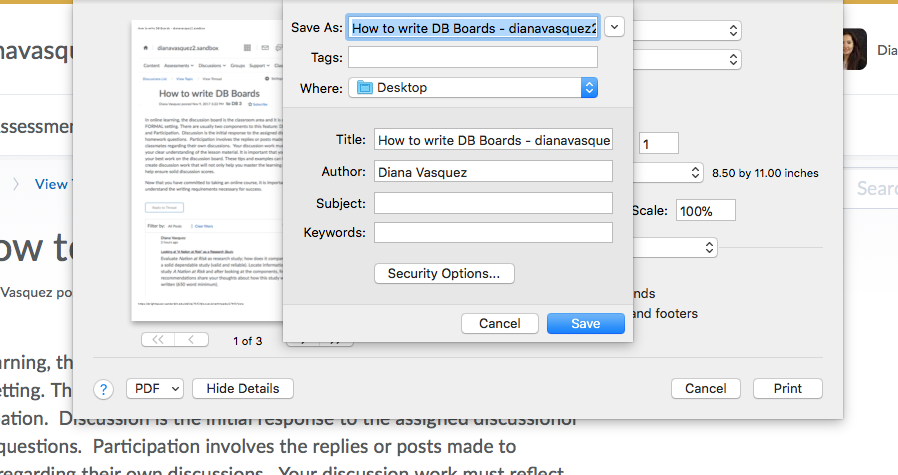 Step 5
Add the file as an artifact to your e-portfolio. For reference on how to add the file visit:
Related Articles