The purpose of this article is to explain how to provide comments when entering grades in the Brightspace gradebook.
Grade All

Use the following steps to enter comments for more than one student on the same screen.
Step 1
Navigate to the Enter Grades page in the gradebook, and locate the grade item for which you want to leave a comment
Click the  next to the name of the grade item
Click Grade All

Step 2
Leave feedback for the student
Click the feedback icon in student's row
Enter your Feedback
If desired, enter Private Comments to anyone who can grade the activity
Click Save
Click Save and Close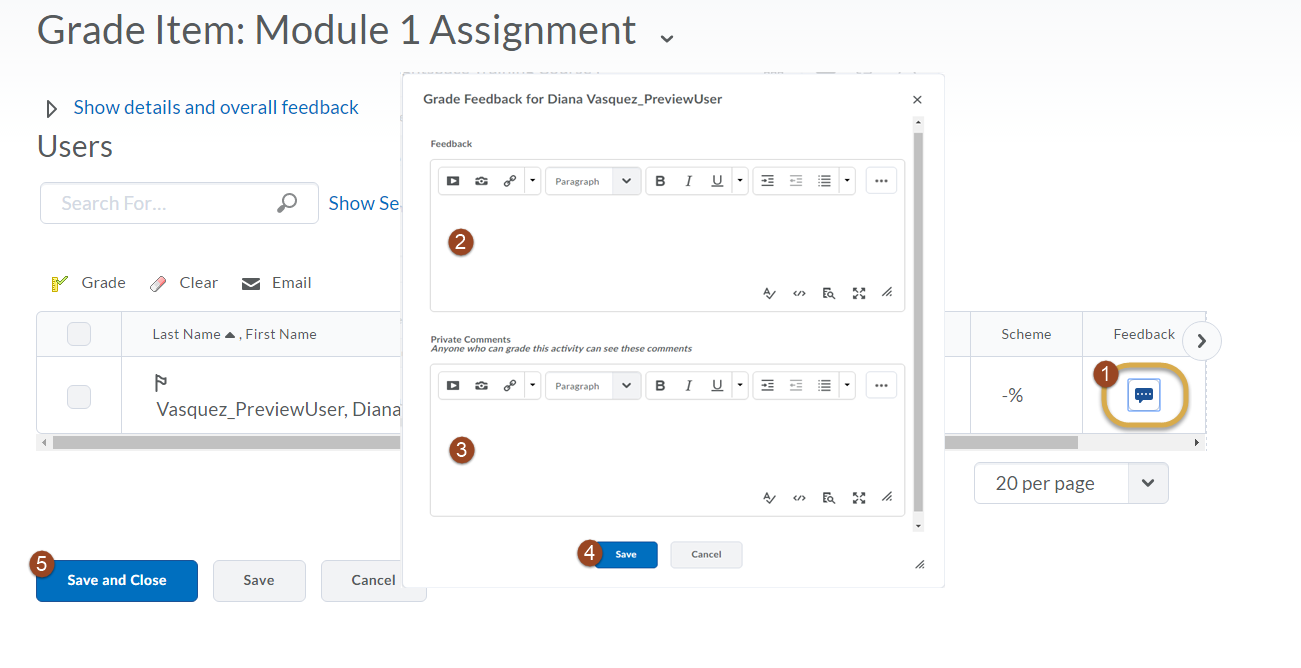 Step 3
Click Yes to confirm changes
Individual User

Use the following steps when you only want to leave comments for one student in the class.
Step 1
Navigate to the Enter Grades page in the gradebook, and click the student's name

Step 2
Scroll down to the comments section at the bottom of the screen
Enter your Feedback
If desired, enter Private Comments to anyone who can grade the activity
Click Save and Close

Step 3
Click Yes to confirm changes
Related Articles