The purpose of this article is to explain how to preview your Brightspace class in student view. The view the instructor has is not identical to the view the student has. If you want to see it like your student does, you will need to go here.
Click on your name in the header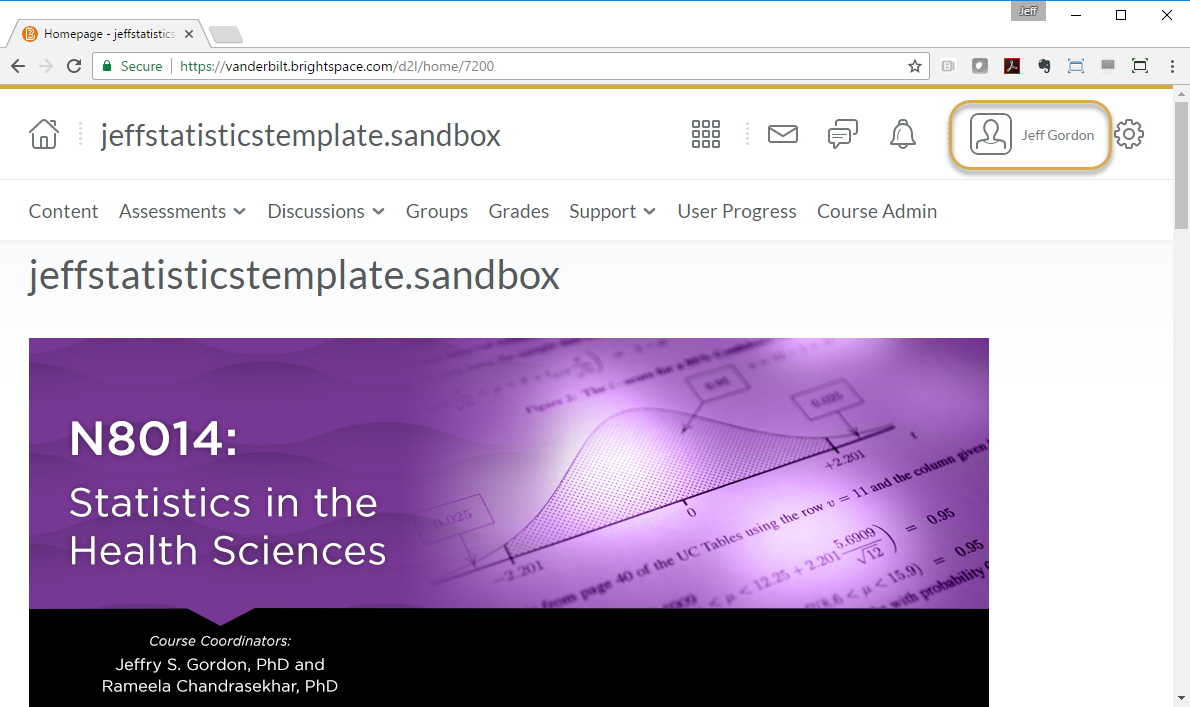 2. Click View as Student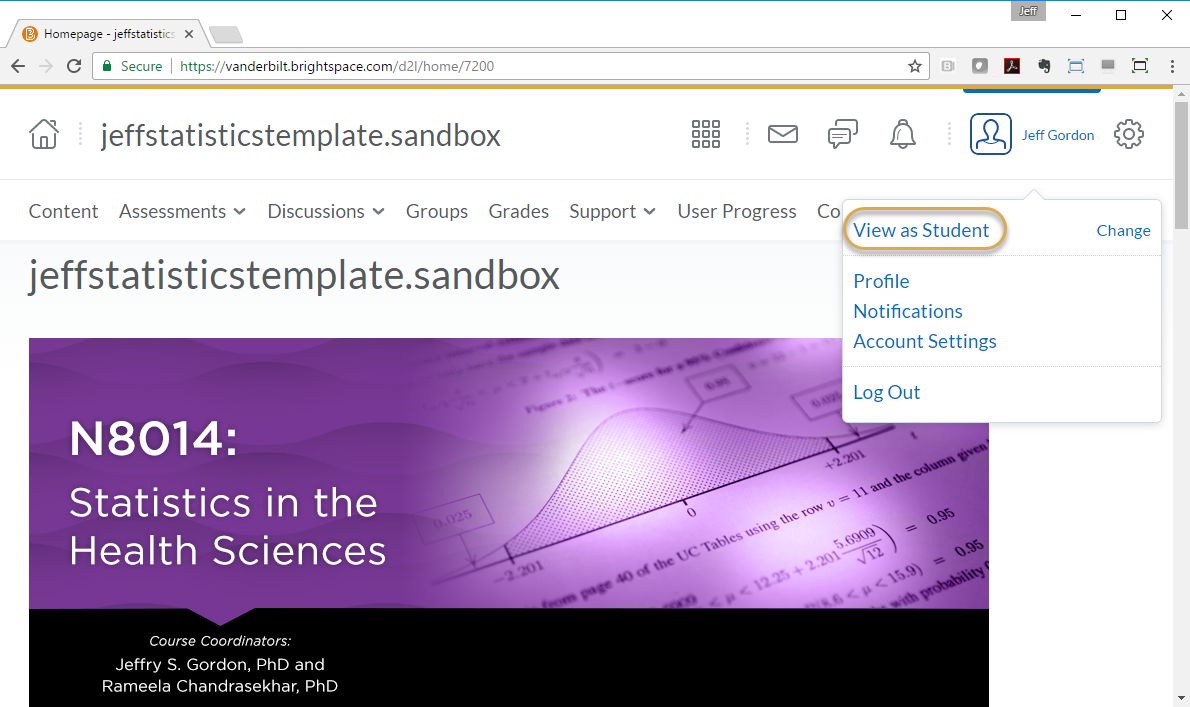 3. You are now in student viewing mode.
To exit View as Student mode:
Click on your name in the header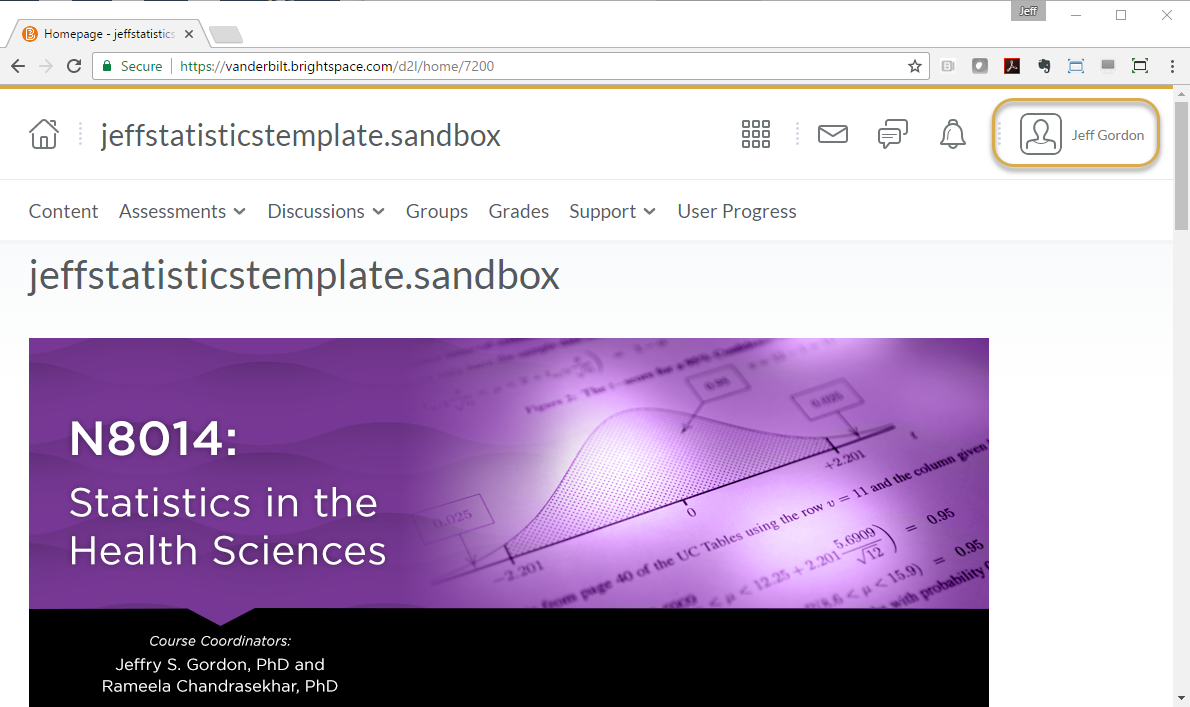 2. Click the X next to Viewing as Student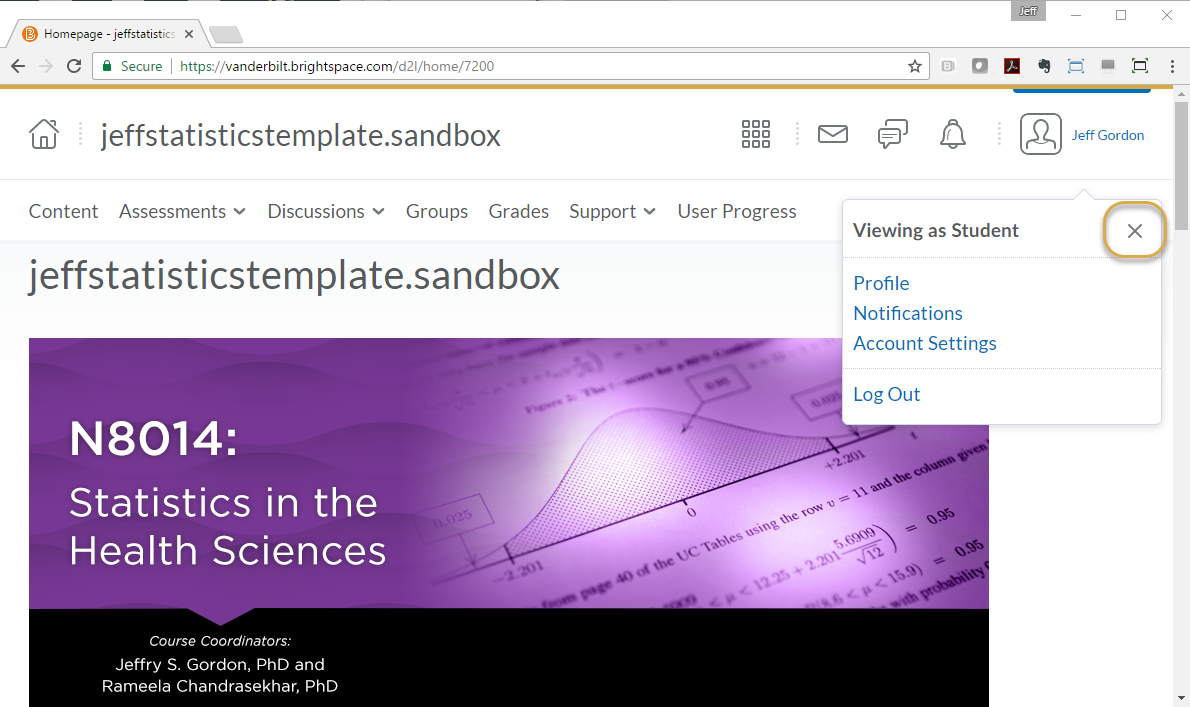 Related Articles