This article explains how to post the syllabus in Brightspace.
It is highly recommended that you post your syllabus as a PDF and not a Word file.  Links embedded within the PDF remain clickable for the students, but are disabled in a Word document.
Step 1
Post the syllabus
Click on the Content Tab
Drag and drop your syllabus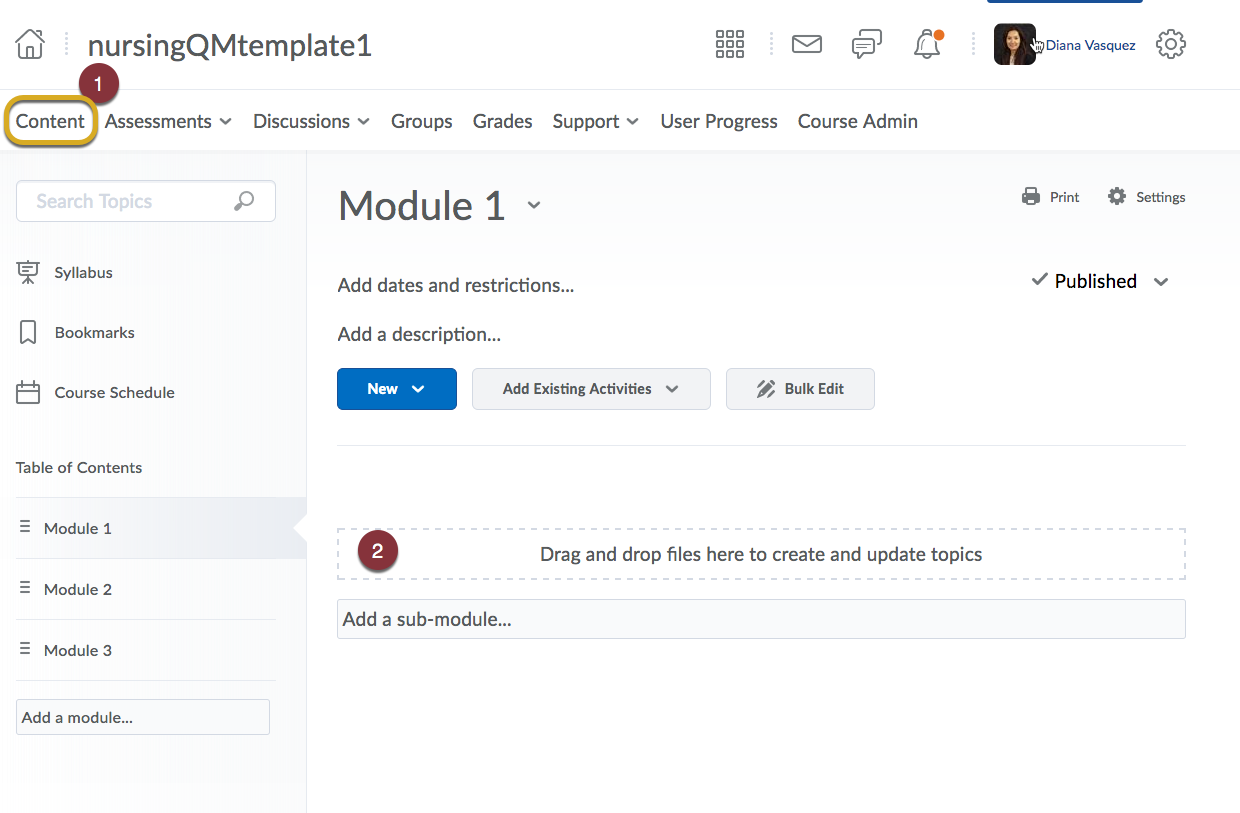 TIP: Students are not able to download or print the syllabus directly from the Overview area at this time. In order to provide students with the option to download the syllabus, you must create a Quicklink to it in the welcome message area. See Steps 2-6 below. Please include a brief message to clarify for students that they must use the link if they want to download a printable copy of the syllabus.
Step 2
Click inside the box that says "Add a welcome message, overview, or description…"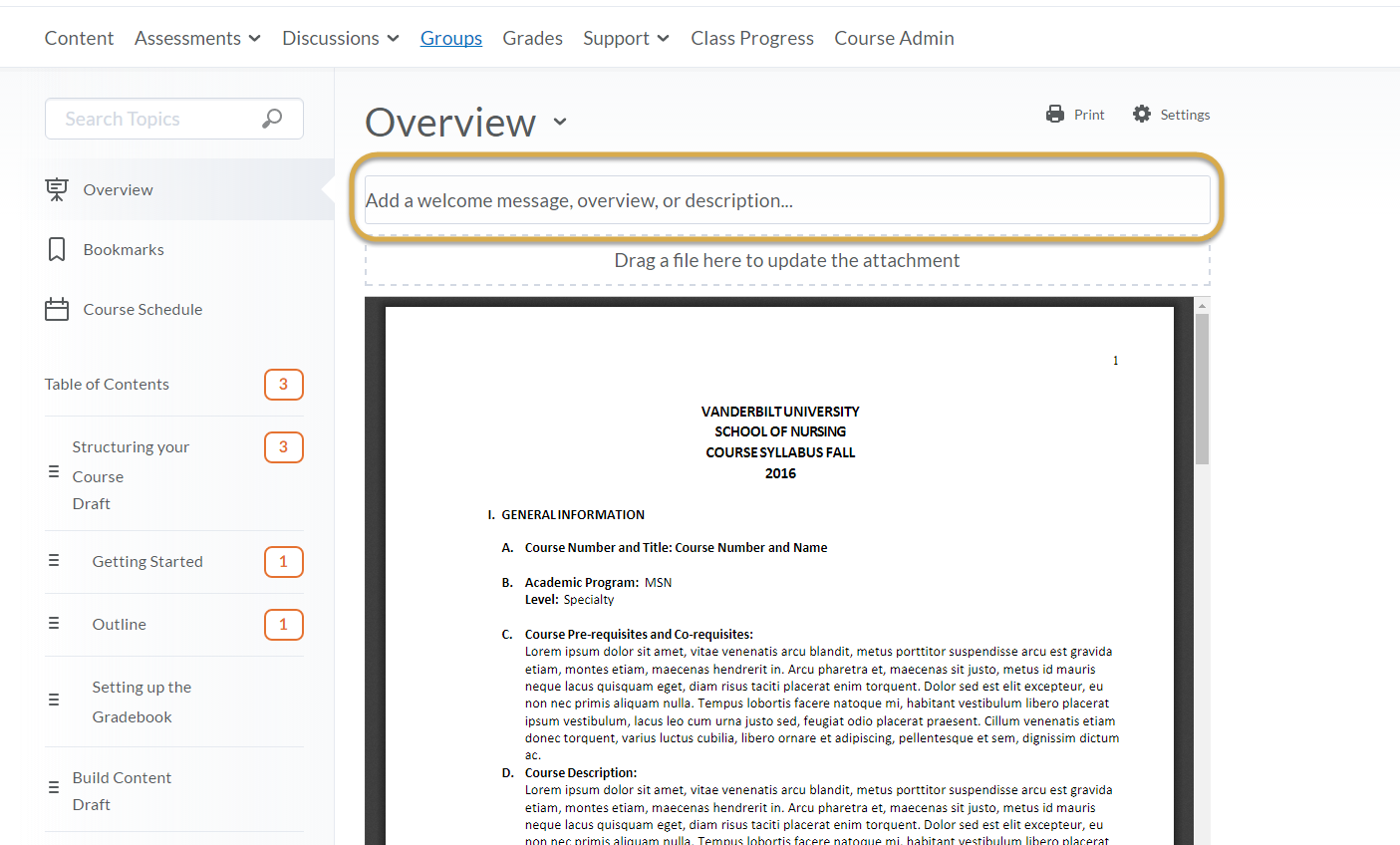 Step 3
Write an introductory message to students, and insert Quicklink
Enter message text
Click on the link icon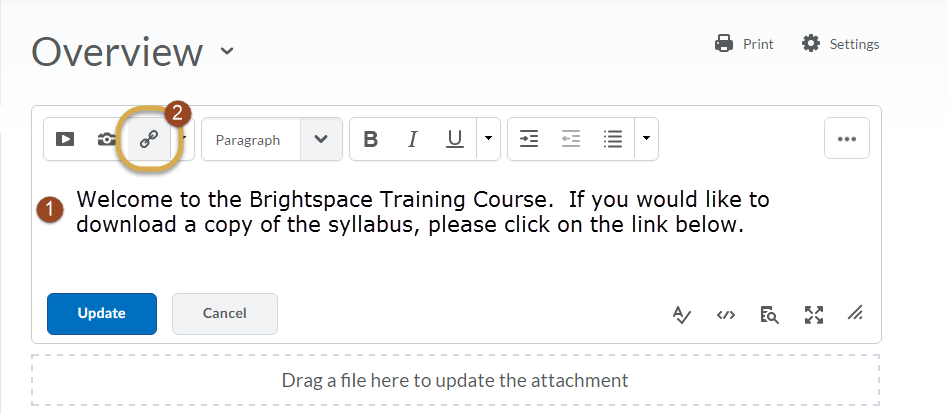 Step 4
Step 5
Click the name of the syllabus file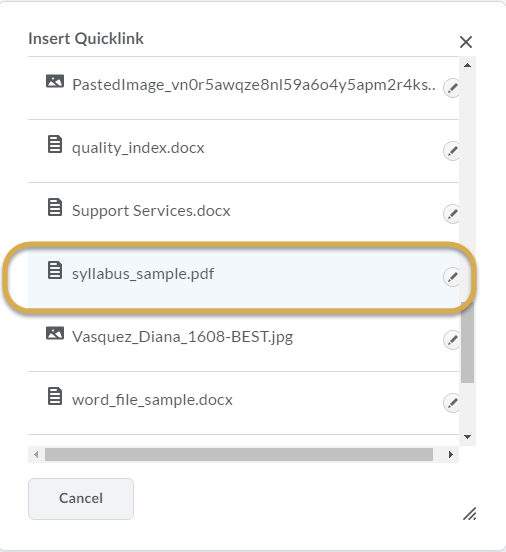 Step 6
Related Articles