This article explains how tor eplay with a video to a thread in a discussion board post.
1.  Reply to Thread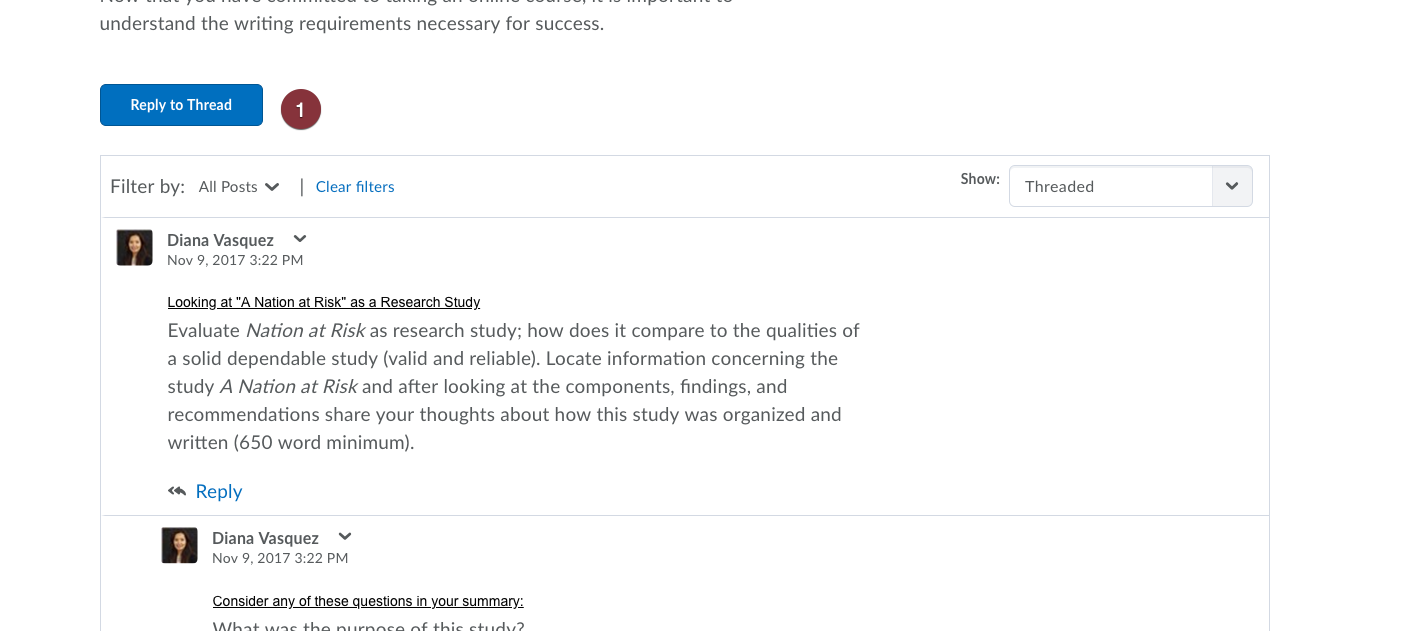 2.  Select the "More stuff" button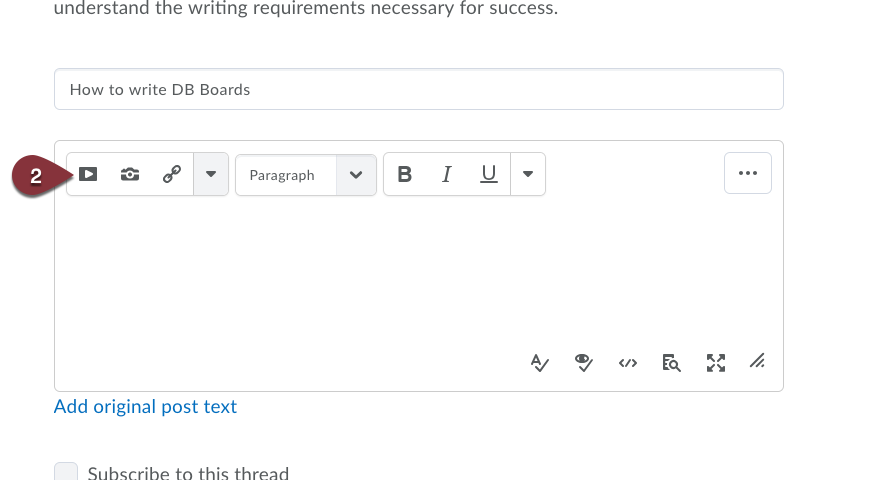 3.  Click the add new button.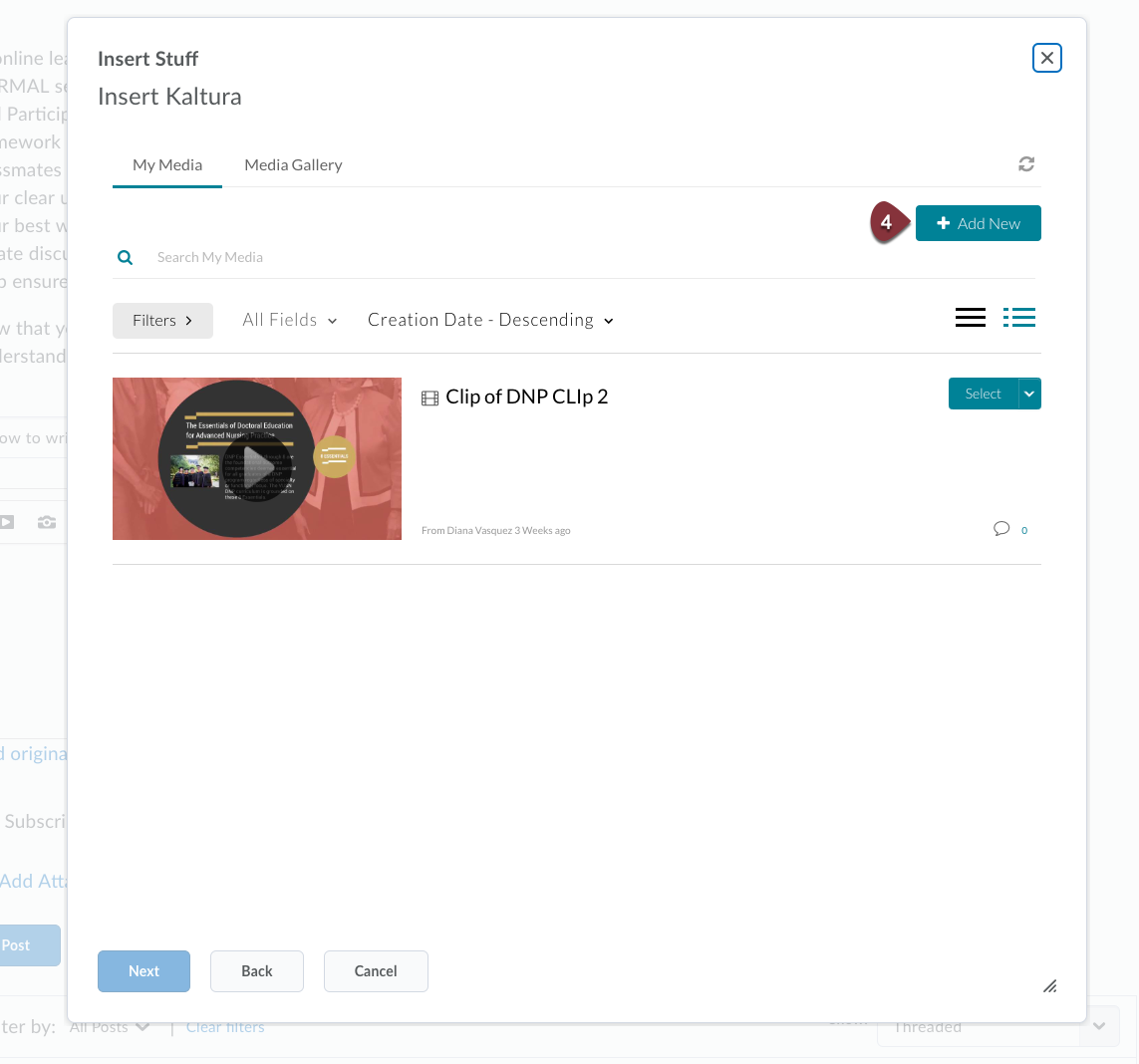 4. Upload the video
Make sure you already have the video recorded and in your computer. There is a choice for webcam recoridng, but this choice requires flash. If you are using a mac this option may not work for you.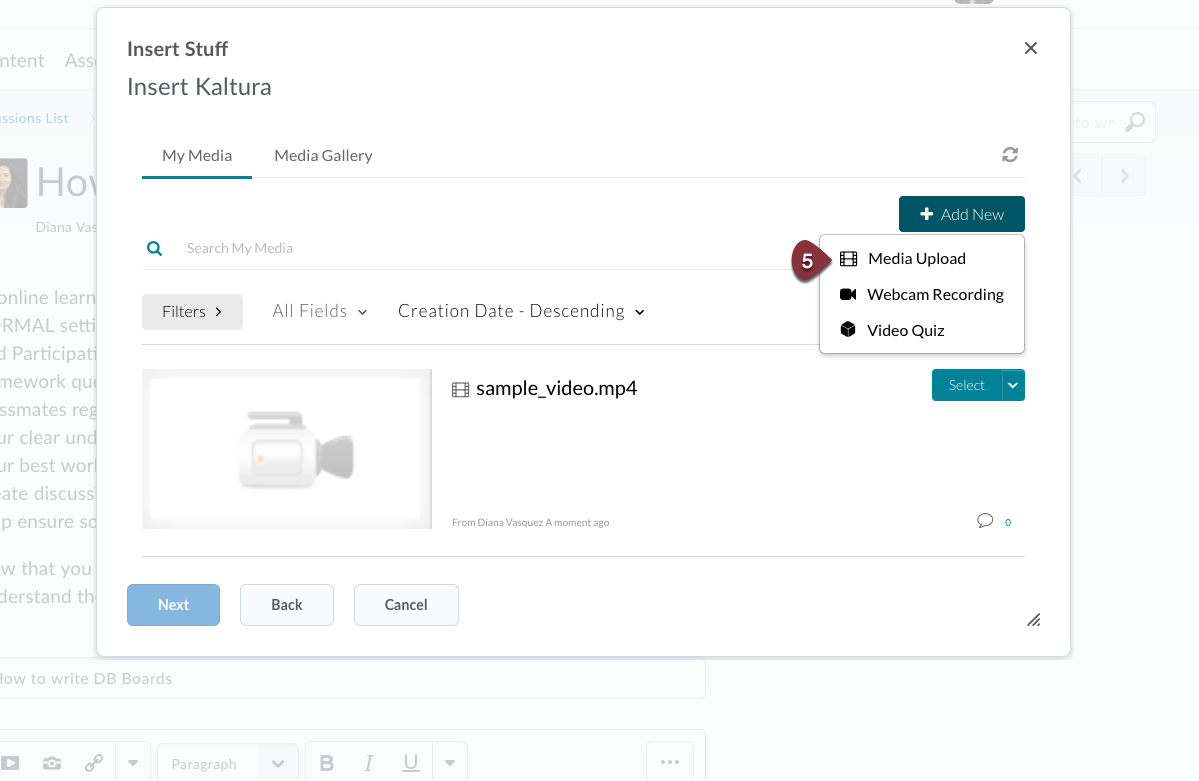 6. Choose drag & drop or choose the file to upload.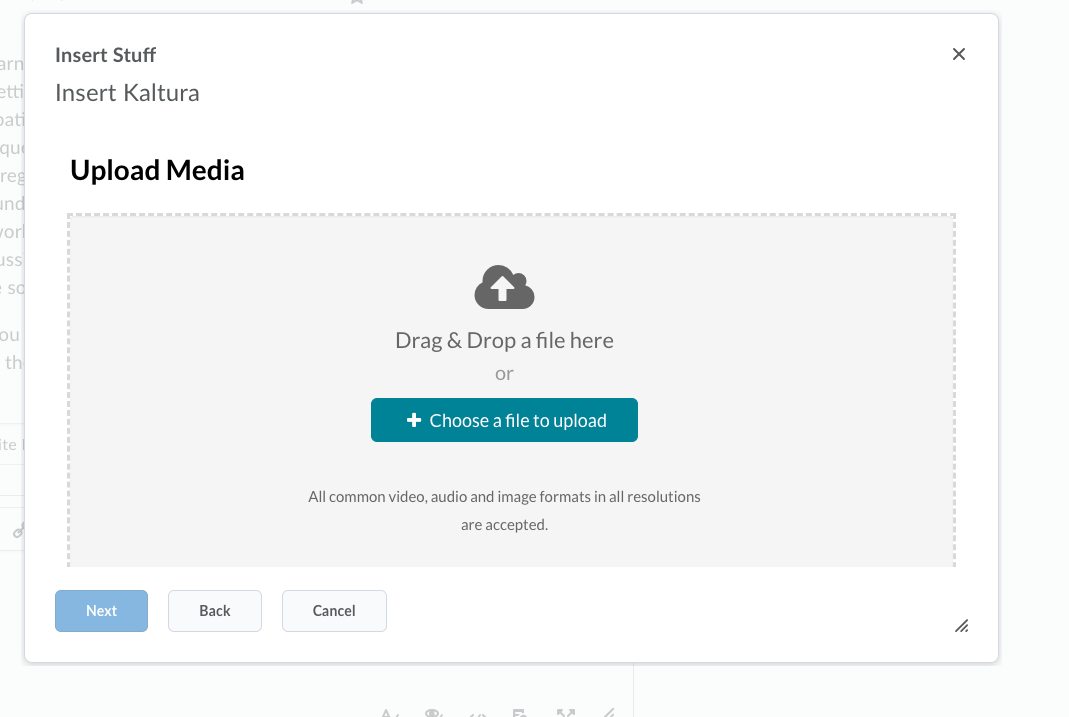 7. Insert kaltura
Click save
Click to Browse and Embed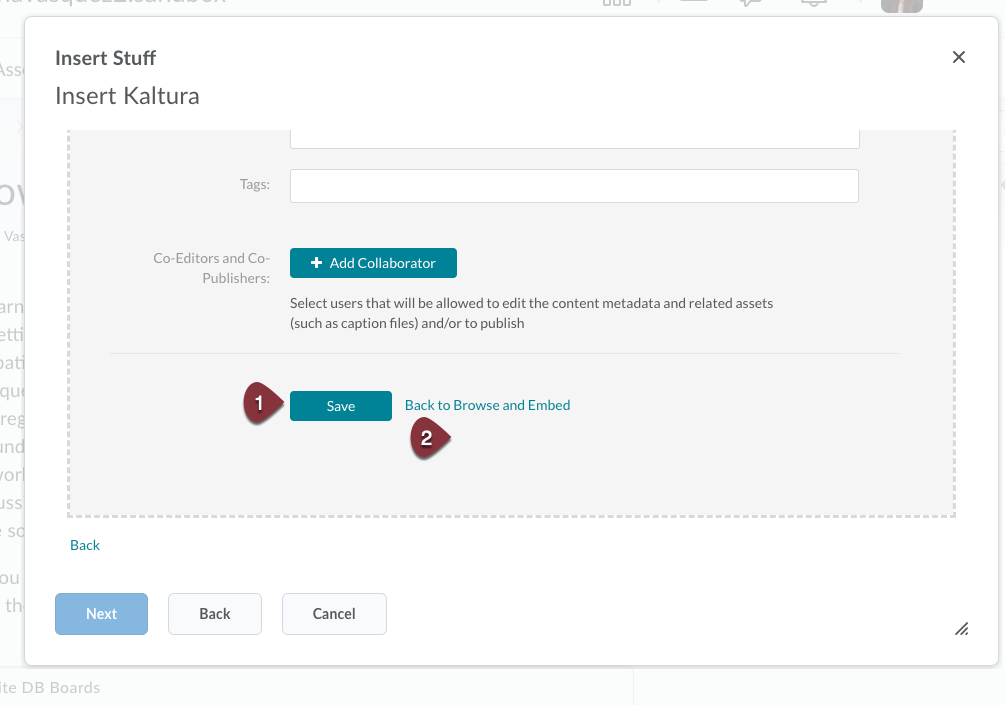 8. Select the video you want to use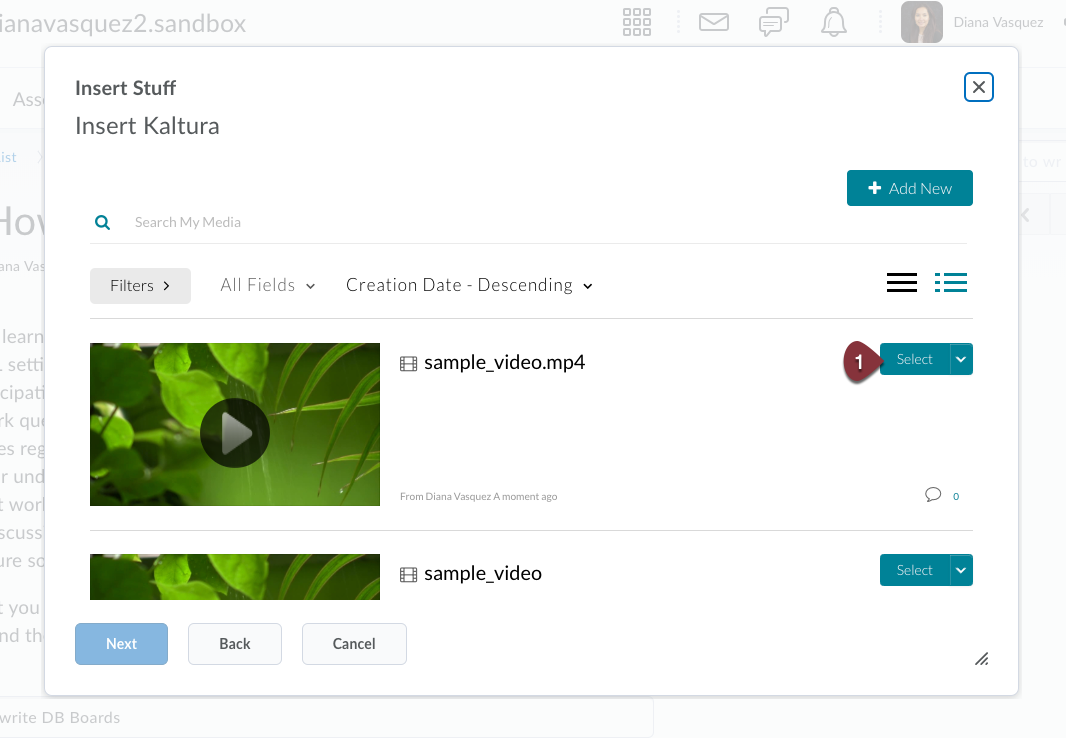 9. Click Insert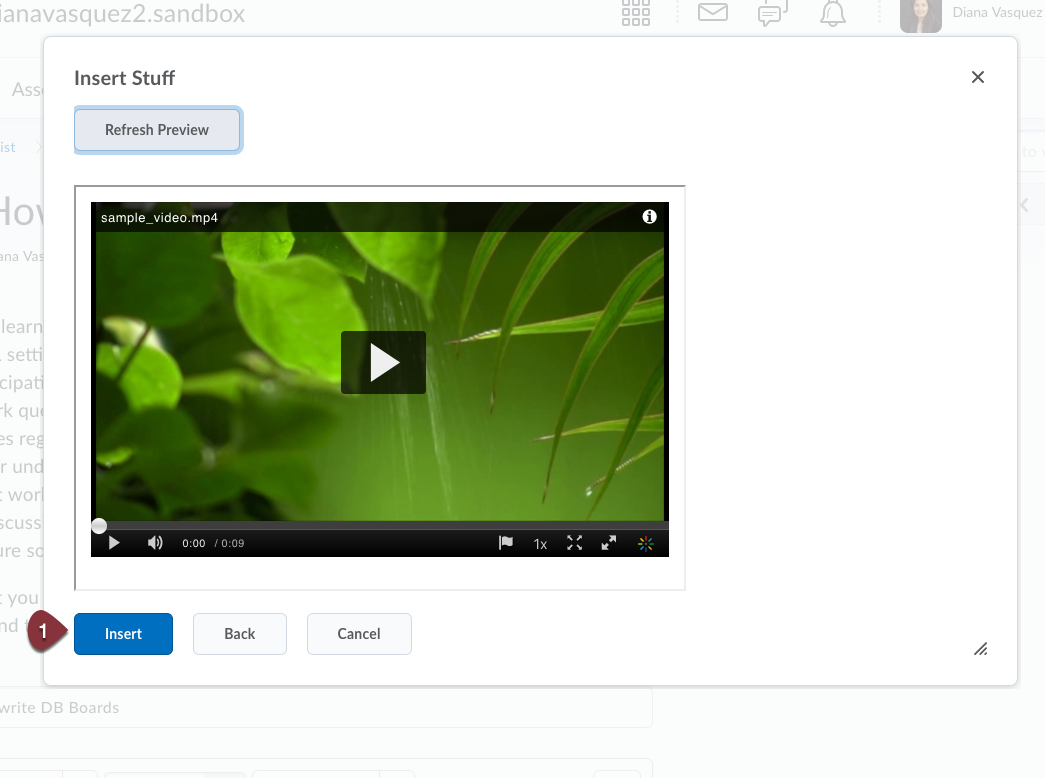 10. Click Post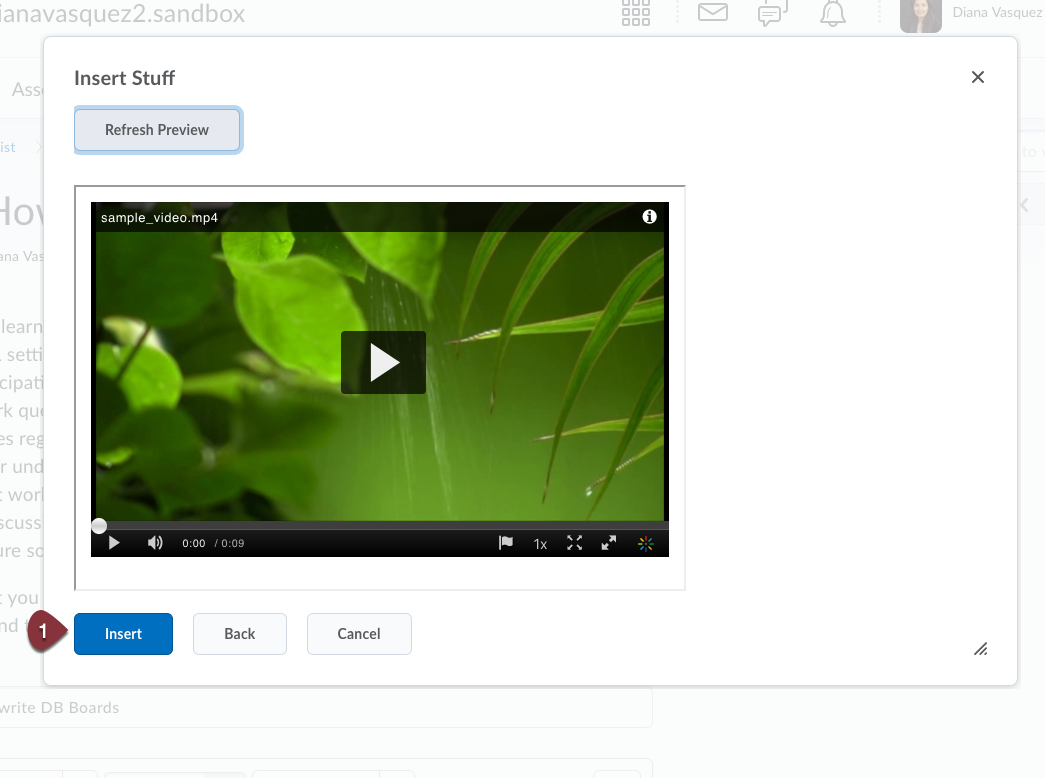 Related Articles