This article explains three different ways to organize modules, sub-modules, and topics within the Brightspace content tool.
Drag and Drop

Under Table of Contents in the left navigation panel you will find a list of all the modules and sub-modules currently in your course; topics are listed inside each module and sub-module. Modules, sub-modules, and topics can be re-ordered by simply dragging and dropping to a new location.
Hover your mouse over the to the left of the name
When the  appears, click to drag the module to its new location
When the blue line appears in the correct spot, release your mouse
Context Menu
Another way to re-order modules, sub-modules, and topics is through the context menu located next to the item's title.
Click the  next to the title
Click Move Up, Move Down OR Move To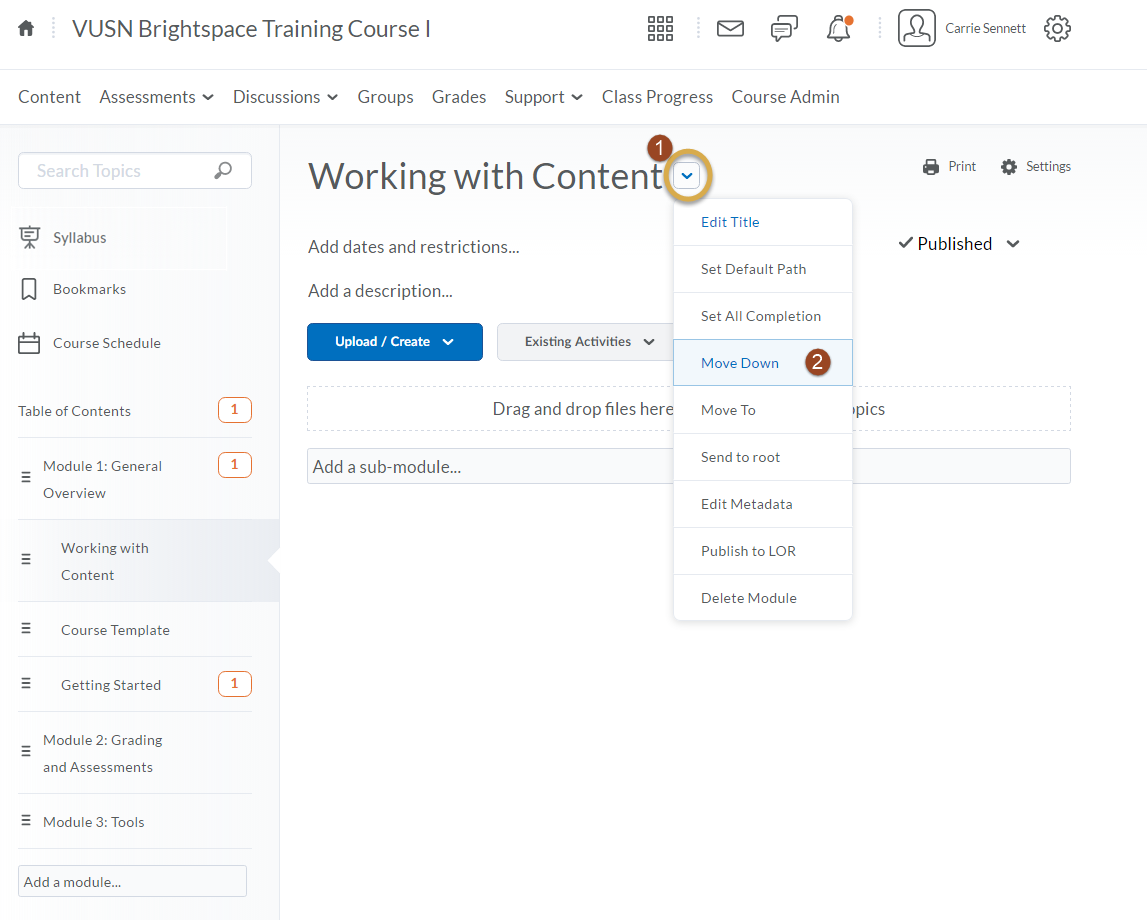 TIP: Move Up and Move Down will move the module one place higher or lower. Move To allows you to move one item inside another.
Course Builder

The third way to rearrange modules, sub-modules, and topics within a course is to use the Course Builder tool.
Step 1
Click Course Admin in the navbar

Step 2
Click Course Builder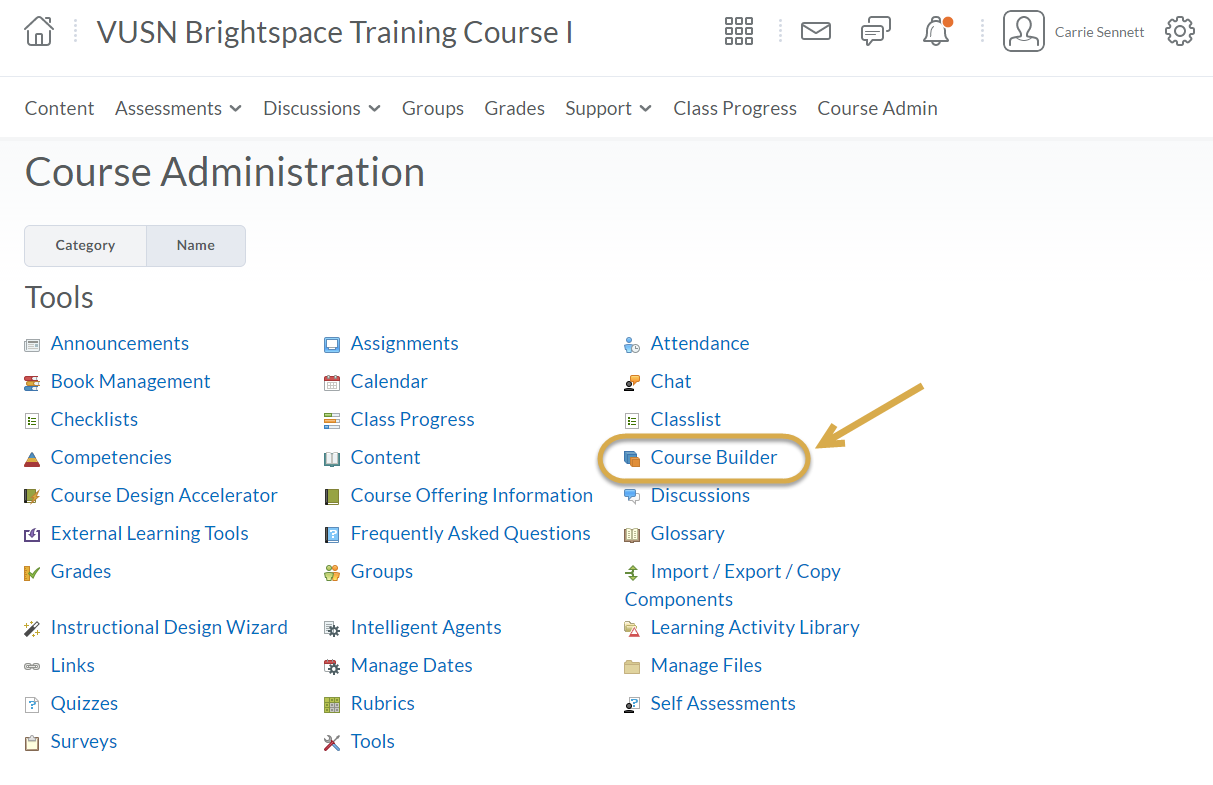 Step 3
Drag and drop the modules, sub-modules, and topics to any location within the course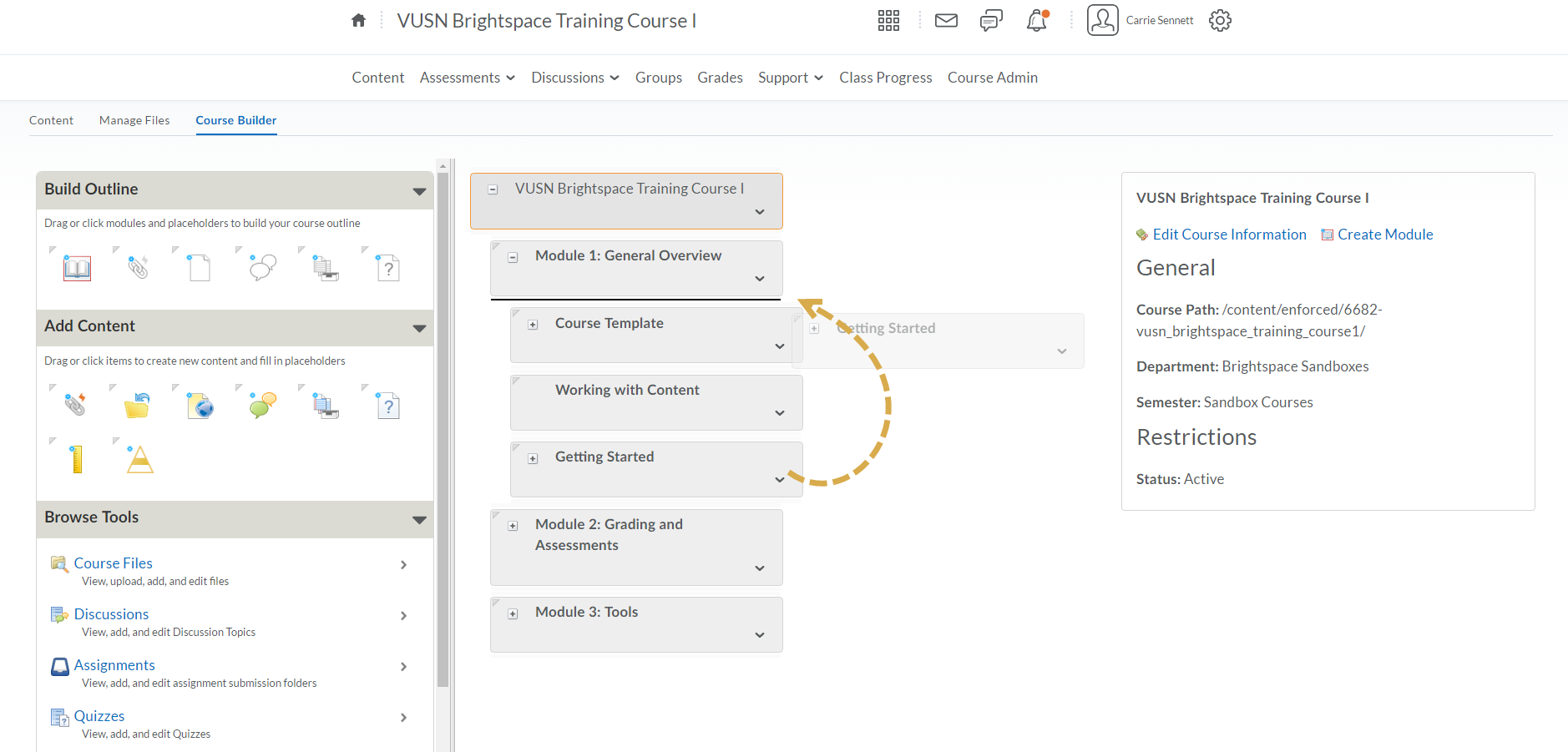 Video: Rearrange Topics, Sub-Modules, and Modules
Related Articles