The purpose of this article is to explain how to navigate the enter grades page in the Brightspace Grades tool.
View and Enter All Grades
Step 1
Click Course Admin on the top navbar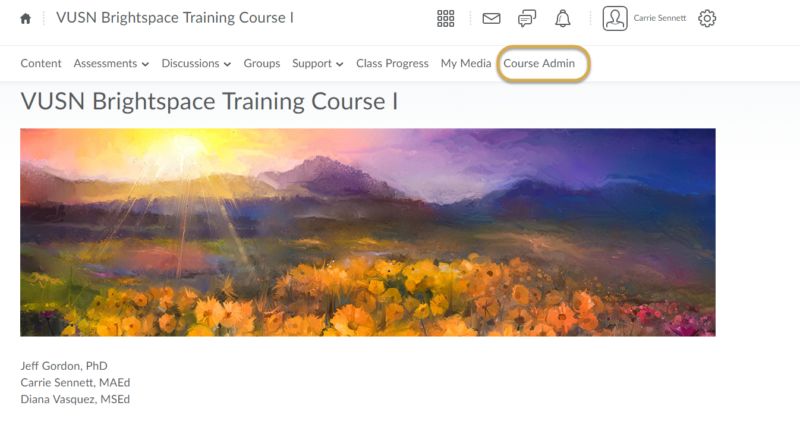 Step 2
Click Grades from the Course Admin tools list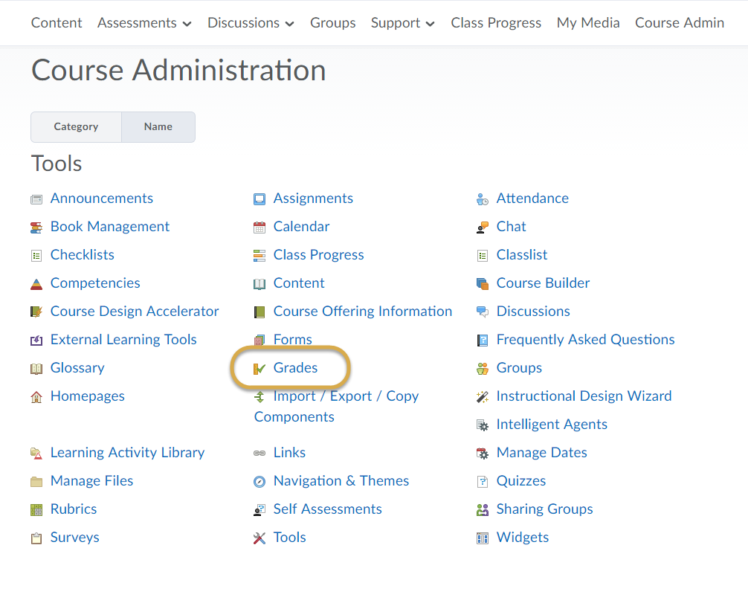 Step 3
Standard View: shows all of the students, grade columns, scores entered, and final grades
Students in the course
Running calculation of final grade based on current scores entered
Grade items not in a grade category
Grade Category heading
Individual grade items within a grade category
Students in the course
Final grades

Step 4
Spreadsheet View: allows you to enter grades into any of the grade columns. To get to Spreadsheet View, click Switch to Spreadsheet View

Step 5
Enter grades directly into the gradebook table.
Enter numeric grade
Click Save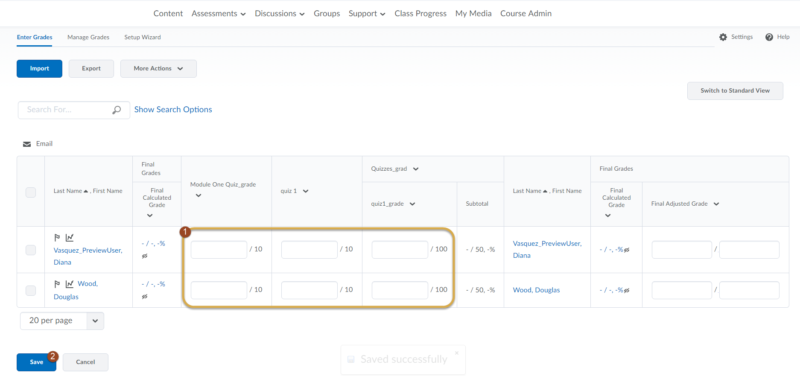 View and Enter Grades for Single Grade Item
Step 1
From Enter Grades
Click the next to grade item name
Click Grade All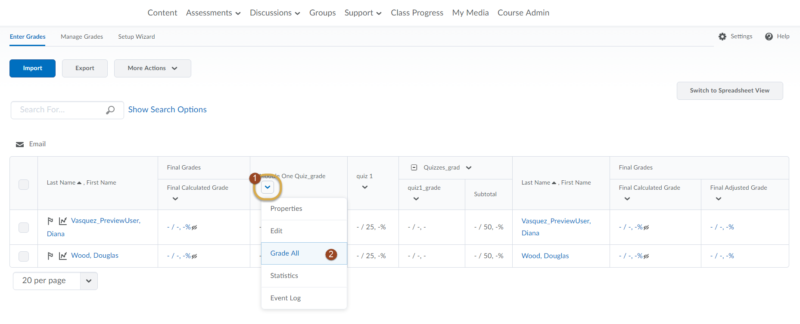 Step 2
Enter numeric score for the grade item
Click Save and Close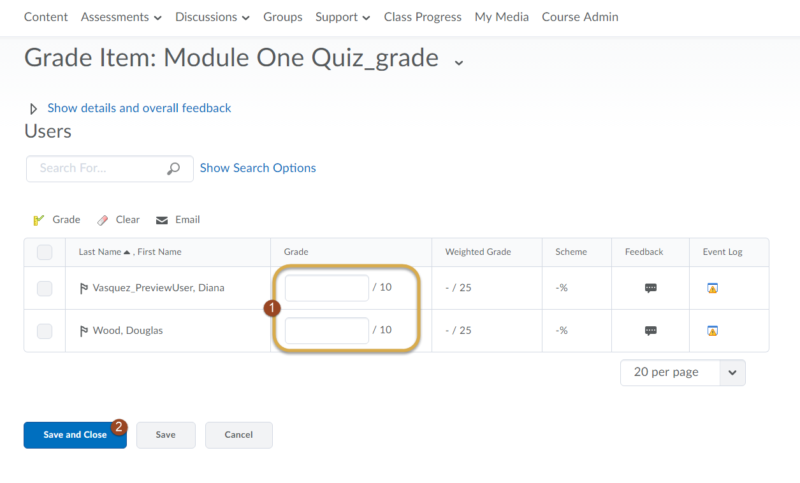 TIP: You can also enter grades for assessments students are not submitting through the Brightspace system, such as class presentations or participation.  First, create a grade item for the assessment as you normally would, then follow the steps above to enter the scores.
Related Articles