The purpose of this article is to explain how to moderate a discussion in the Brightspace learning environment.
Setting up the Topic

If a topic requires post approval or moderation, posts only appear to users with permission to approve them. You must manually approve these posts to make them visible to all users. Users with permission to approve posts in a topic can create approved posts automatically.

You can enable and disable post approval from the Properties tab when creating or editing a forum or topic. Once you enable post approval, a
Moderated notification appears beside the forum or topic name.
Step 1
Create a new topic (if necessary, create a New Forum first)
Click New
Click New Topic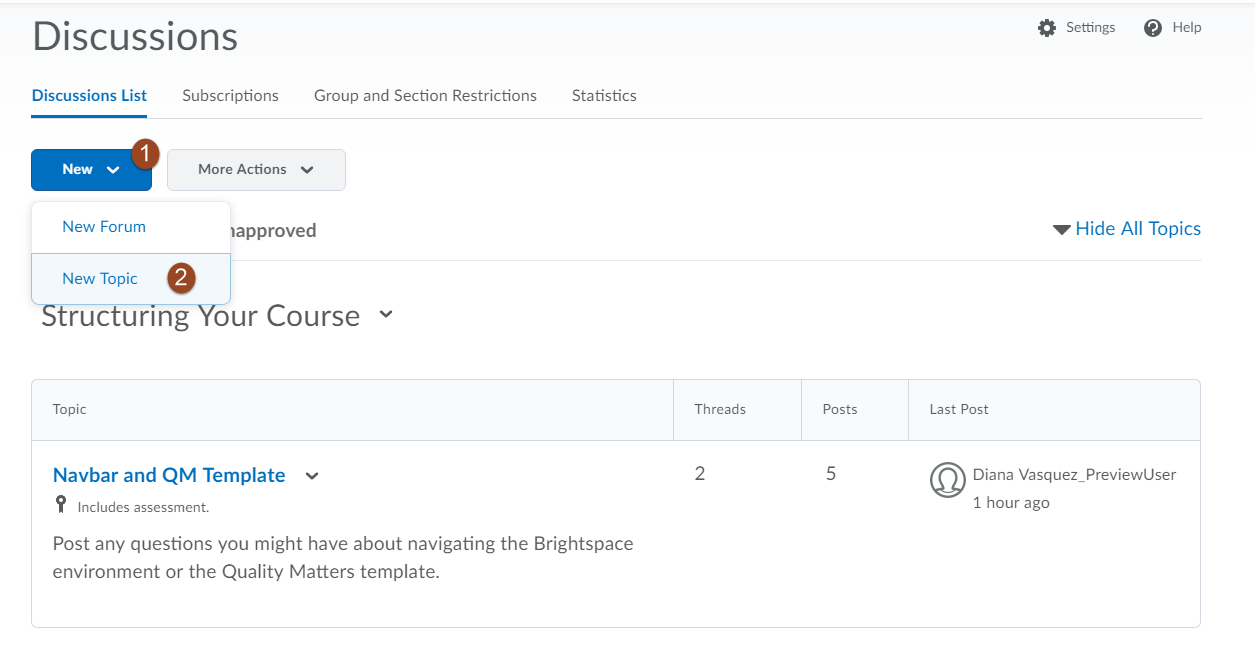 Step 2
Setup topic
Select Forum for topic
Enter a Title for the topic
Enter a Description for the topic (optional)
Check A moderator must approve individual posts before they display in the topic box
Check Availability and Locking Options, click Save and Close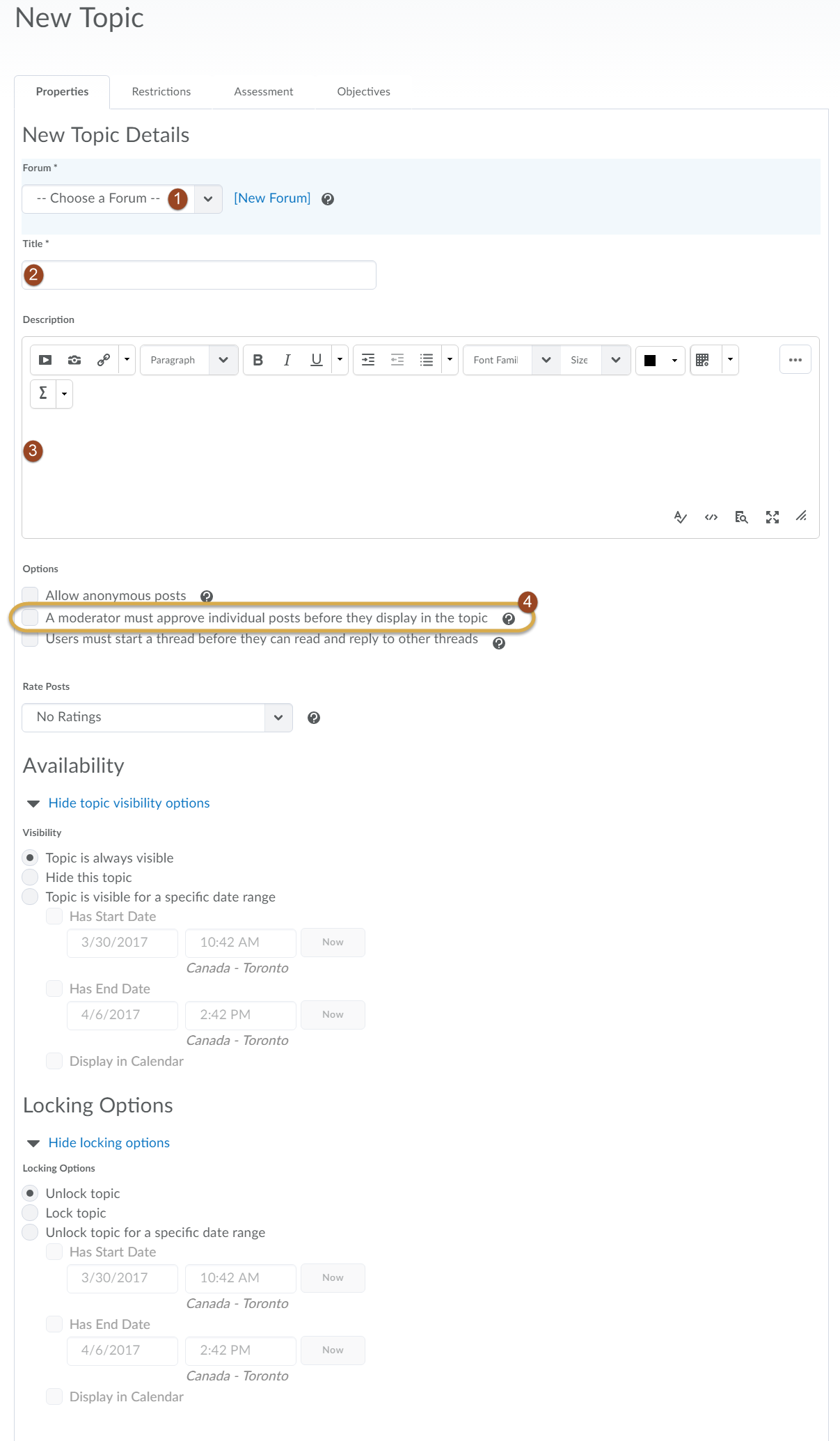 Approving Posts

If a post is not appropriate for the topic and you do not want to approve it, you can do any of the following:
Leave the post unapproved.
Edit the post before approving it.
Delete the post.
Step 1
Navigate to a topic you have set to Moderated, and click on the title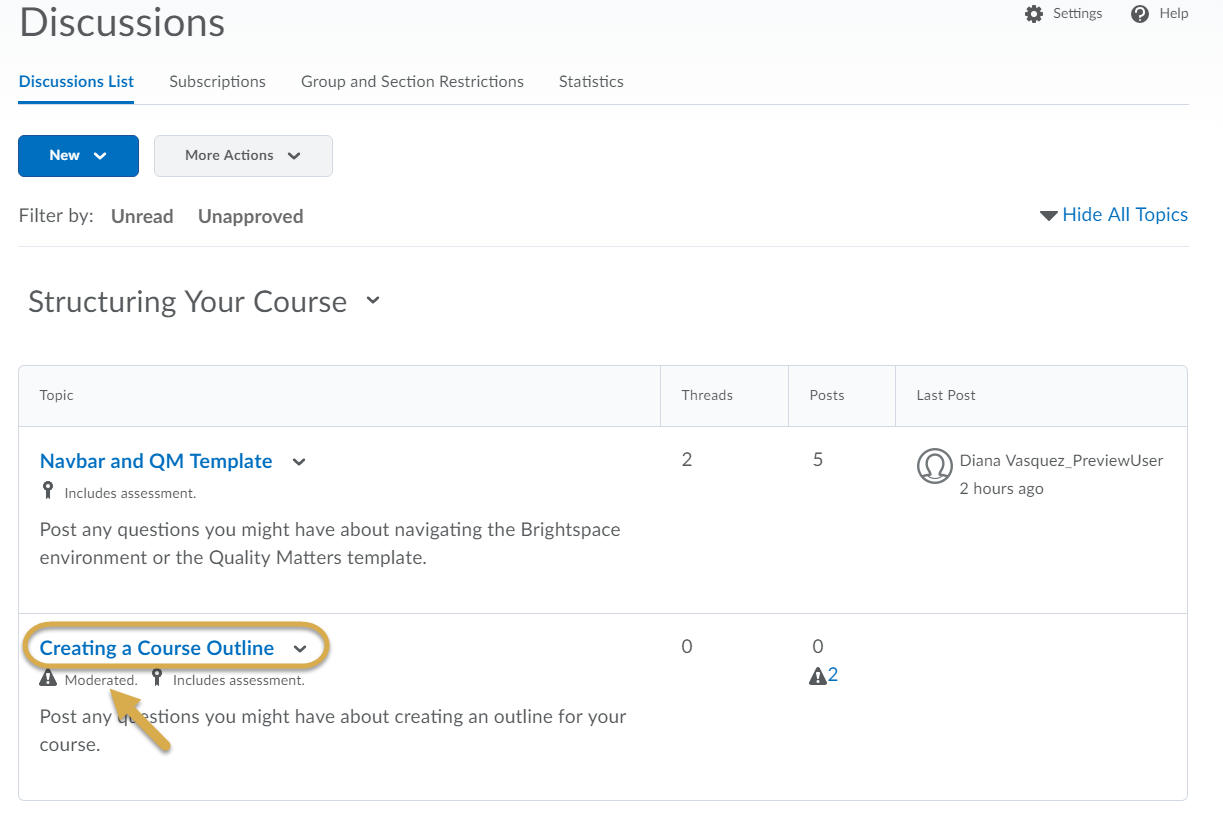 Step 2
Approve the post
Click the next to the thread title
Click Approve Thread (You can also choose to Edit Thread or Delete Thread)
Threads that are not approved will not appear in the Discussions tool for other users to see until they are approved.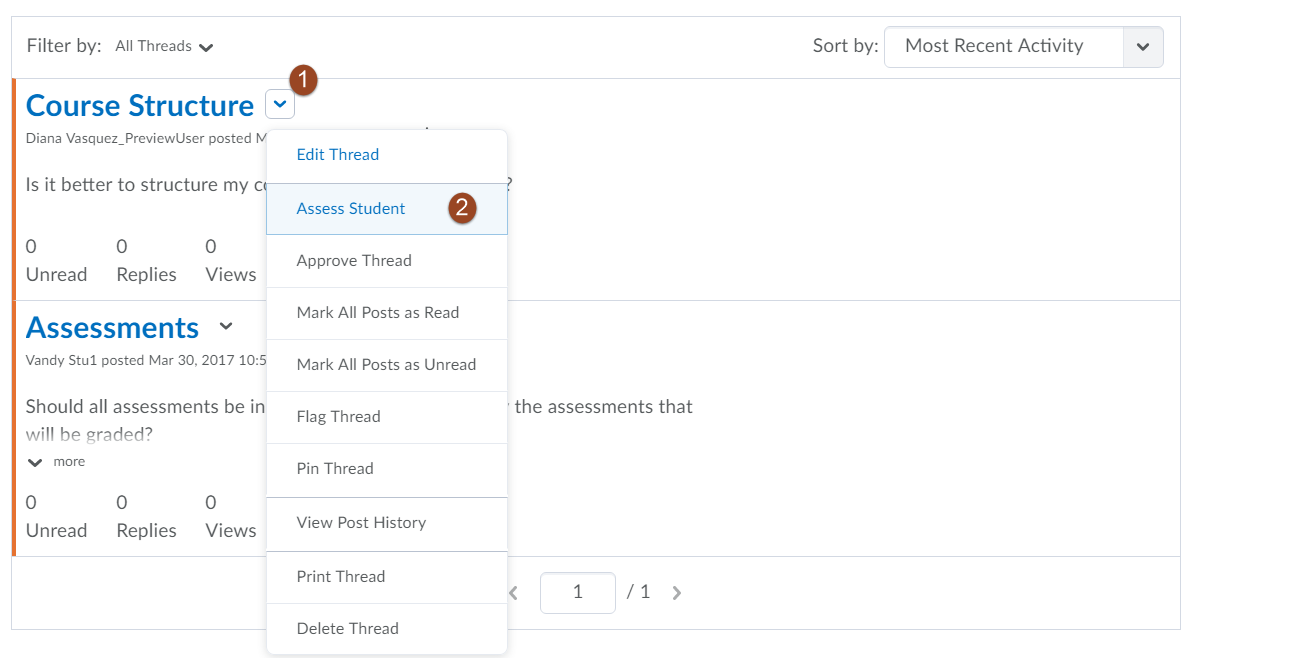 Related Articles