The purpose of this article is to explain how to change notification settings in the Brightspace learning environment.
Set Up Notifications
Step 1
Open notifications page
Click on your name in the header
Click Notifications

The email address that notifications are currently being sent to is displayed after Send email notifications to: 

Step 2
If you want to receive notifications via text:
Under Mobile Number, click Register your mobile
Select Country, Mobile Carrier, and enter your mobile number
Click Save

Summary of Activity
Step 3
You can opt to have Brightspace email you a summary of activity for each of your courses using the drop down menu under How often? 

Instant Notifications
Step 4
Brightspace can notify you when a specific action takes place in your course.  To receive instant notifications:
Click on the box in the Email column for notifications to be sent to your inbox
Click on the box in the SMS column for notifications to be sent to you via text message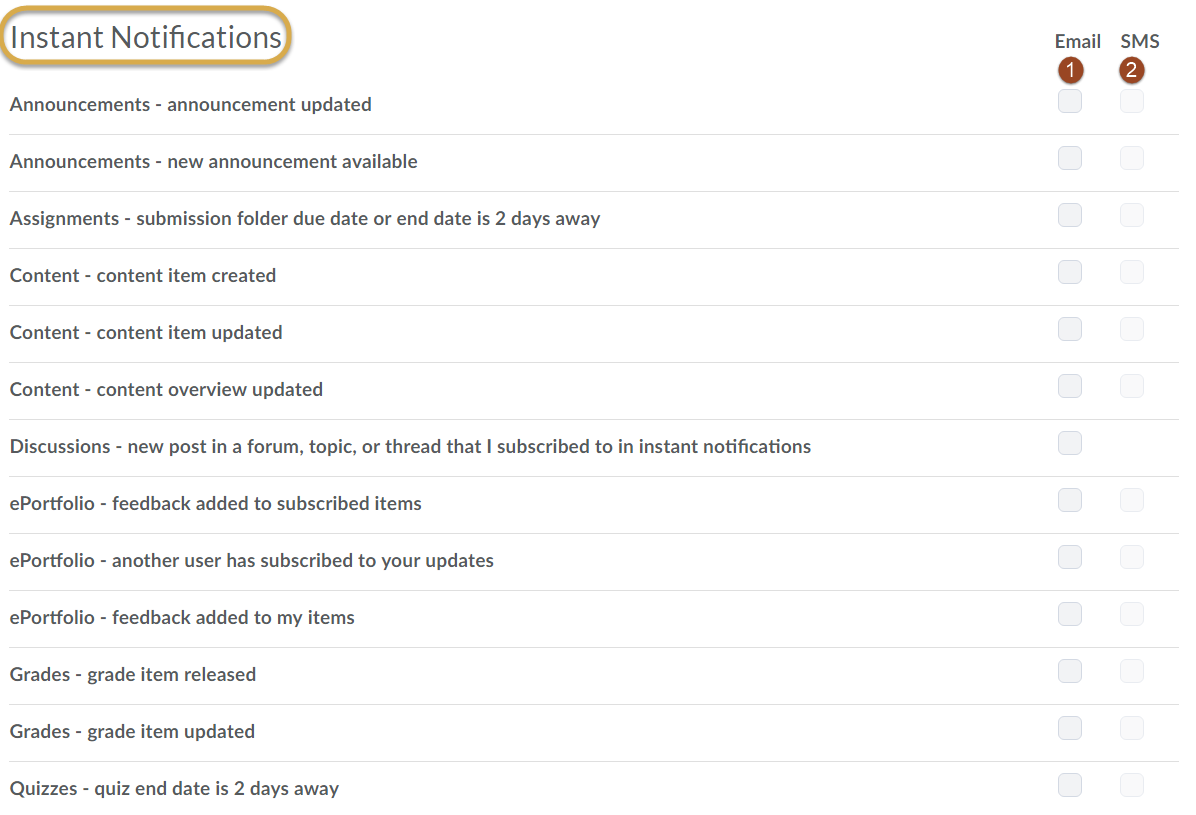 Customize Notifications
Step 5
You can customize your notifications and exclude specific courses from sending you notifications.
Check any or all of the listed options
Under Exclude Some Courses, click Manage my course exclusions 
Click on the X next to course(s) you want to exclude (To restore, click the blue arrow icon)
Click Close
Click Save at the bottom of the screen to save all changes

Video: Manage Notifications
Related Articles