The purpose of this article is to explain how to hide quiz scores from users in the Brightspace learning environment until you are ready to release them.
Hide Attempt Scores

If you want to hide attempt scores from students until everyone has completed the exam, you must change the default submission view before students take the exam. The default view will need to be changed for every quiz you create; it is not saved by Brightspace.
Step 1
From either the New Quiz or Edit Quiz page, click Submission Views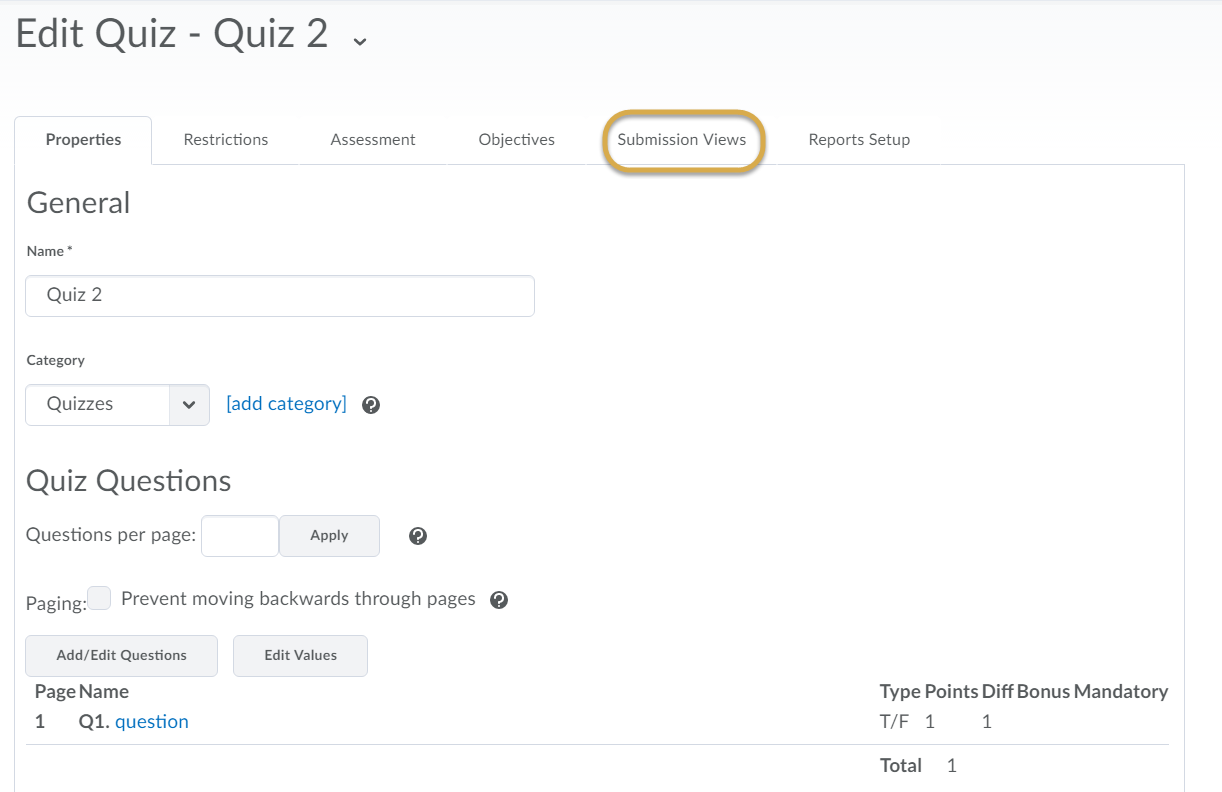 Step 2
Click Default View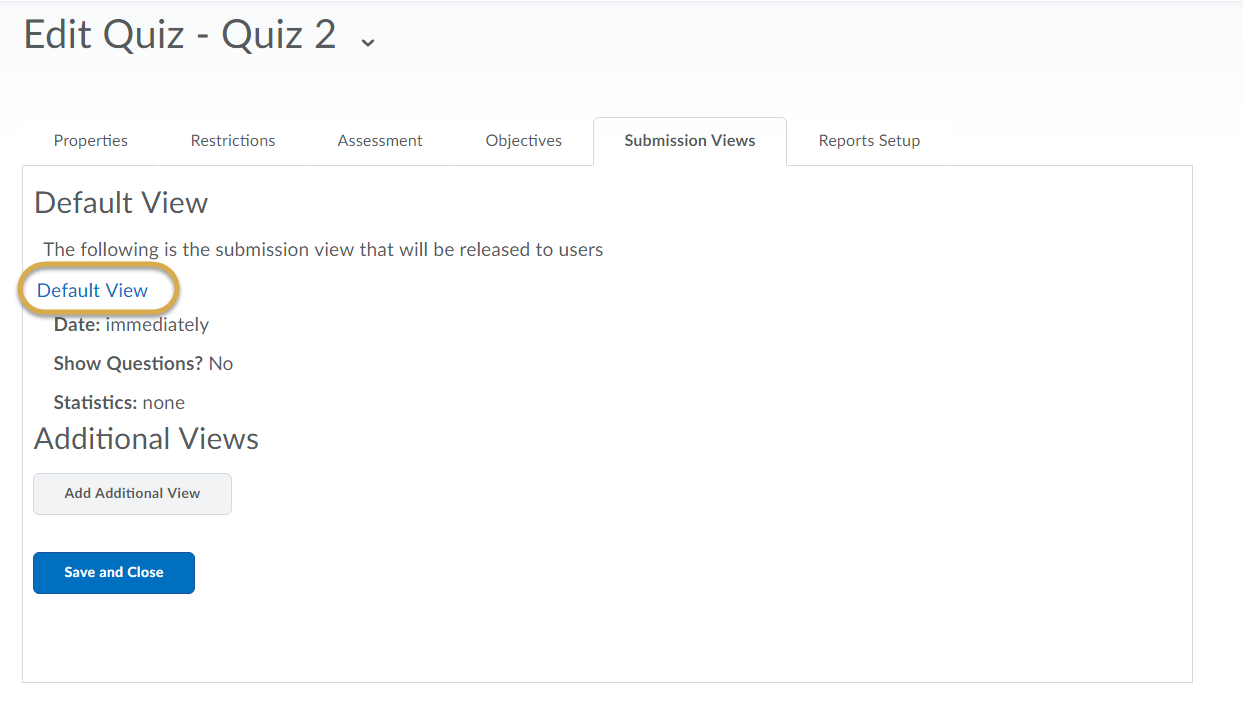 Step 3
Uncheck the box labeled Show attempt score and overall attempt score, and click Save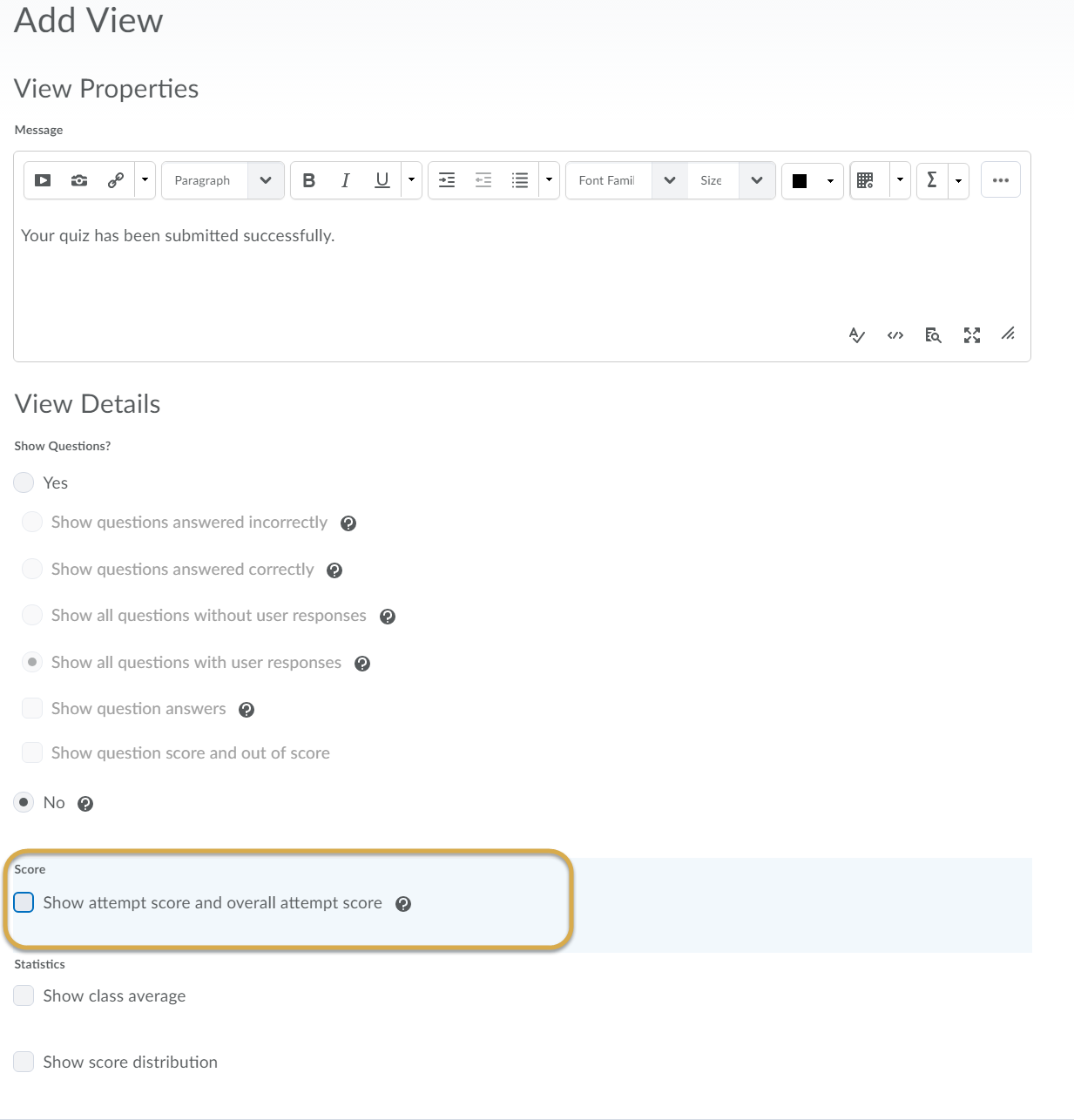 Release Attempt Scores to Students

To release scores to students you must add a submission view.  This can be done at the same time you create the quiz or after students have completed the quiz.
Step 1
From either the New Quiz or Edit Quiz page, click Submission Views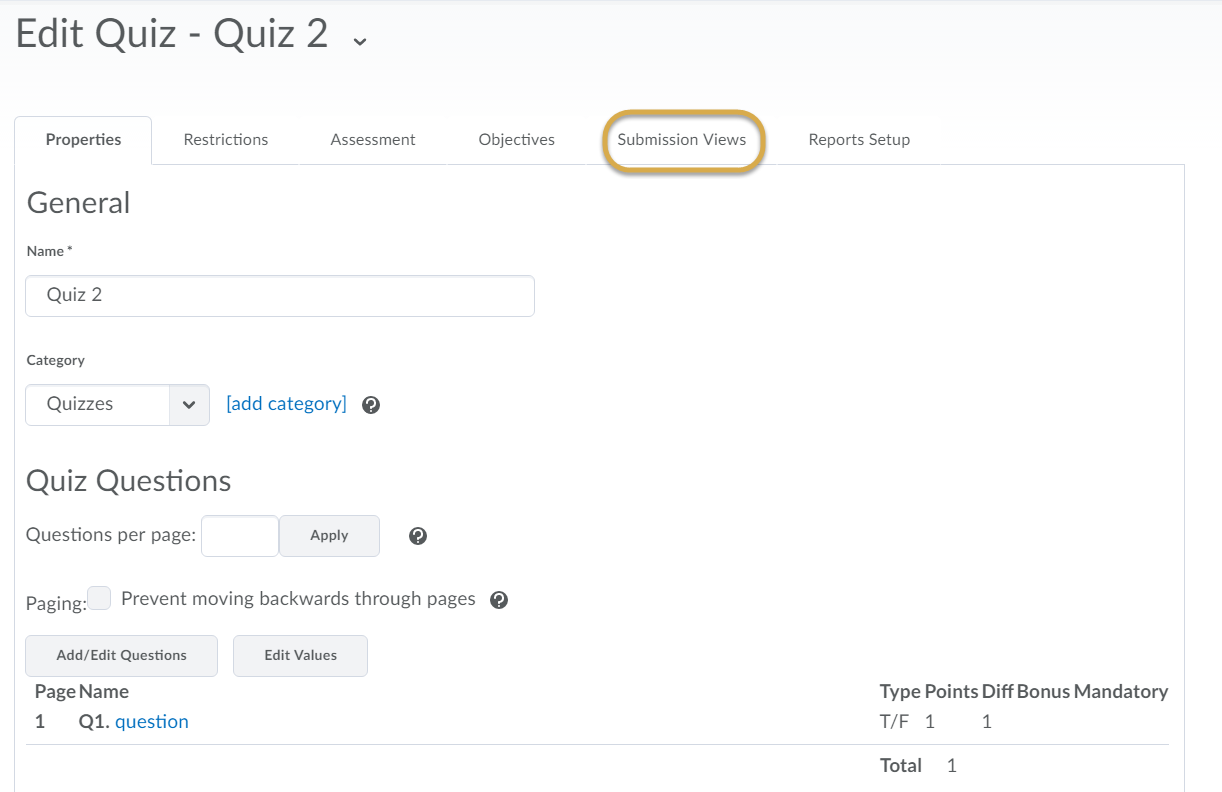 Step 2
Click Add Additional Views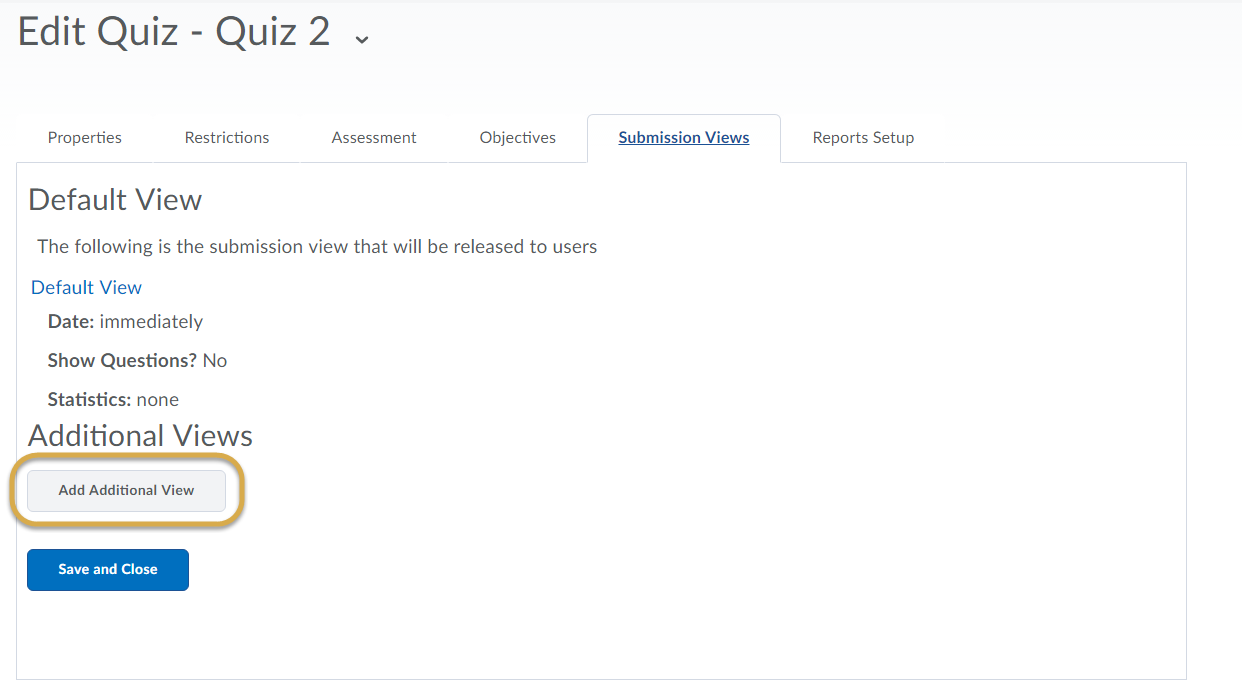 Step 3
Set up your submission view
Enter a Name for the view
Enter a message to display for students (optional)
Specify a date and time to release scores (or click Now to release immediately)
You may choose to limit the amount of time students can see quiz results (optional)
Choose if students can see questions, and in what format
Leave the Show attempt score and overall attempt score box checked
Choose which, if any, statistics you want to release to students, and click Save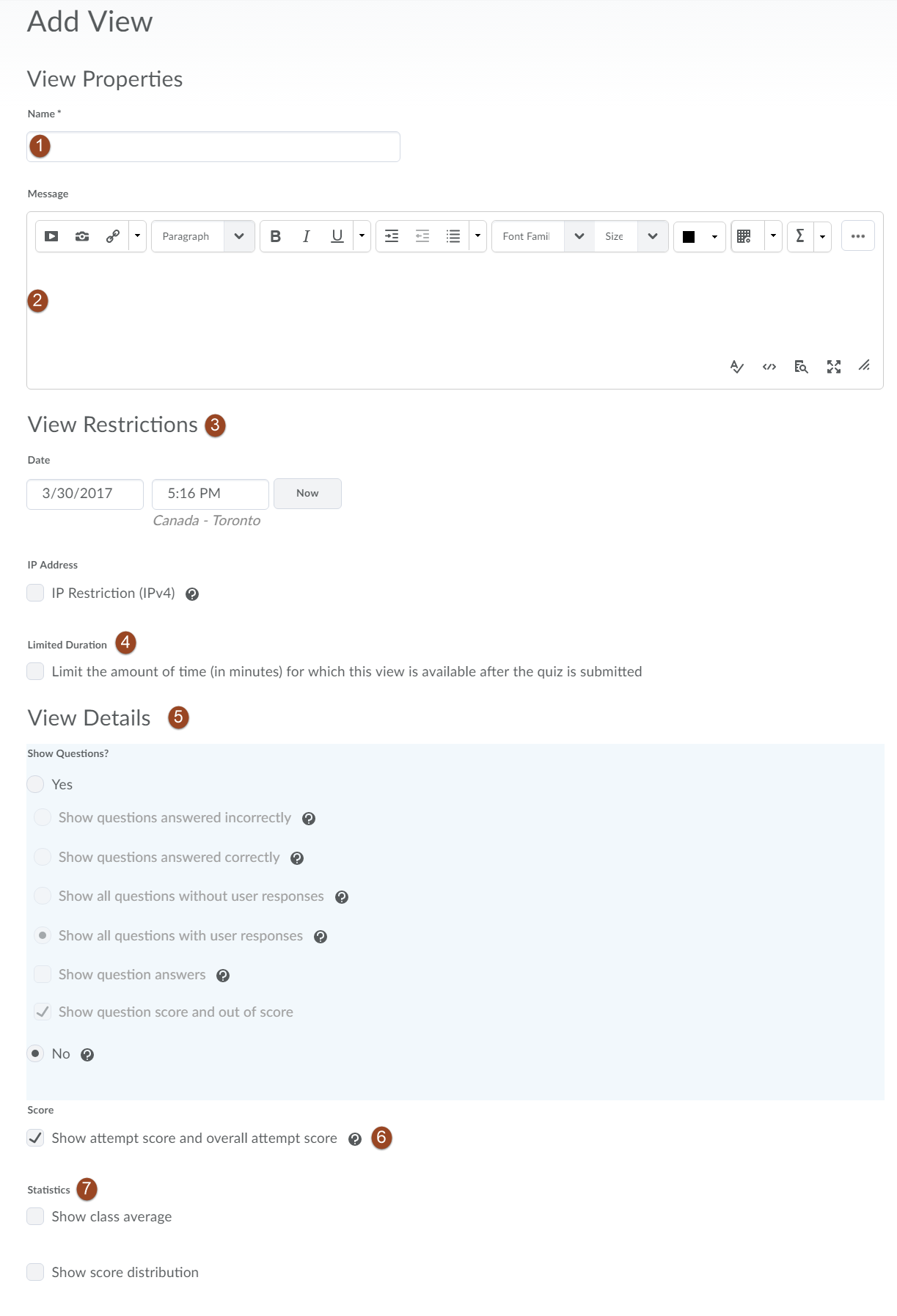 Step 4
Add the new submission view
Check the box next to the new submission view
Click Save and Close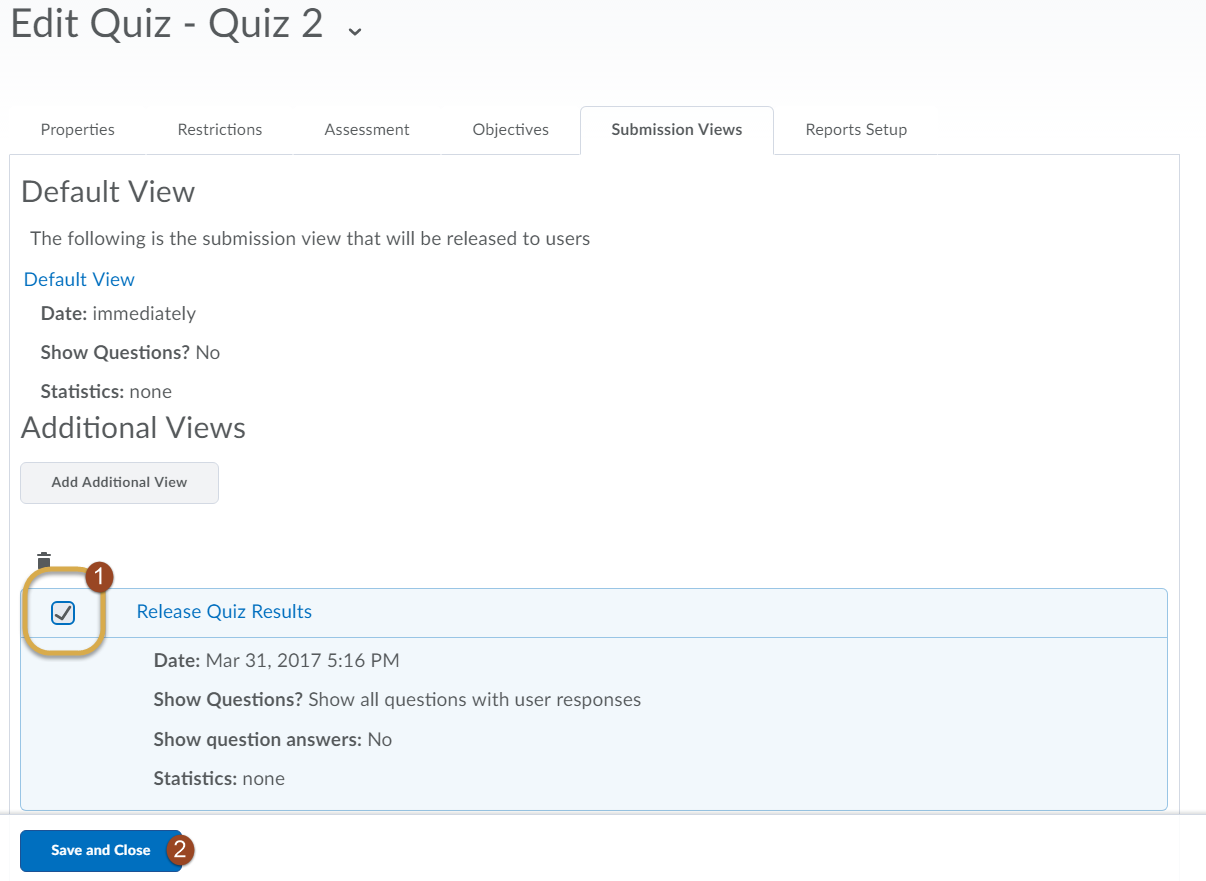 Related Articles