This article explains how to edit the Navbar on the Brightspace homepage.
Step 1
Click on the Course Admin Tab

Step 2
Click on Navigation and Themes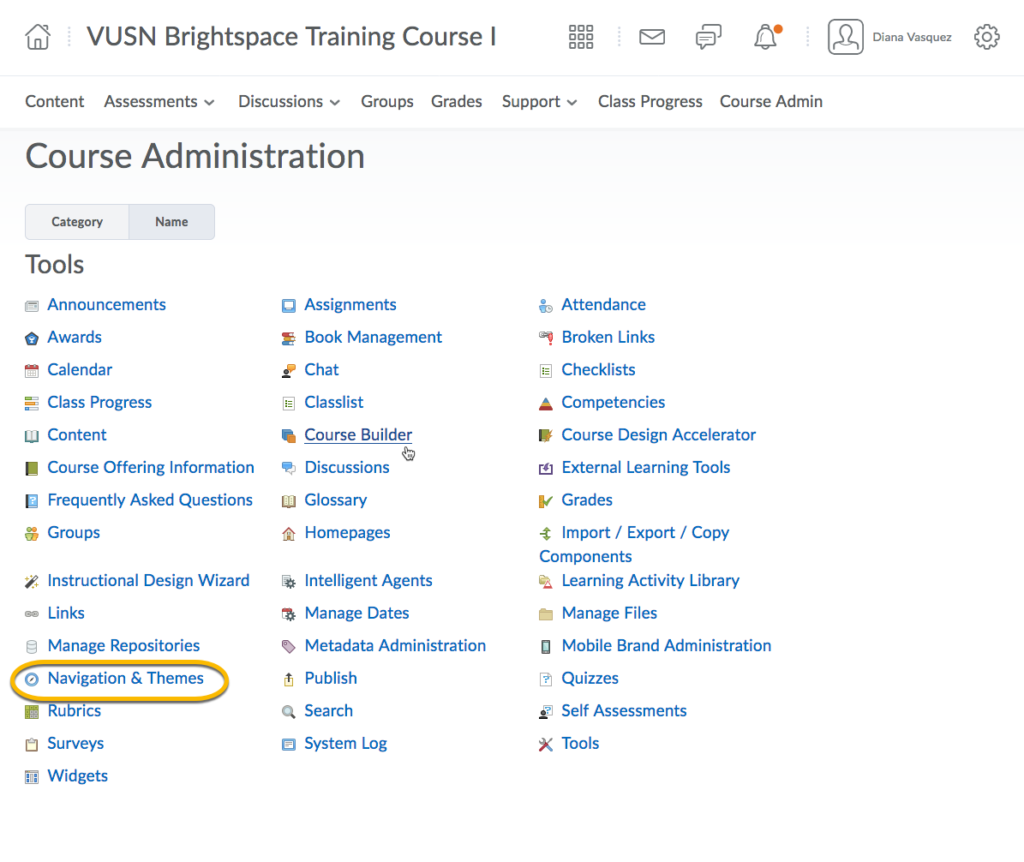 TIP: To edit the navbar you need to have access as an instructor
Step 3
Click on the chevron by QM and select copy.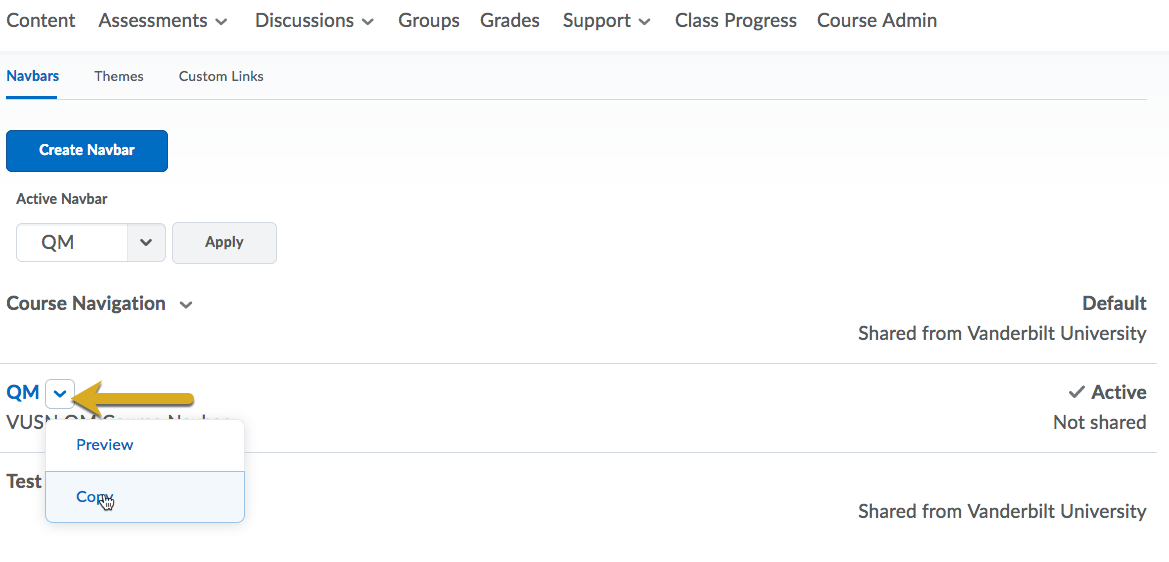 Step 4
Step 5
Hover over the button you want to delete and click on the "x"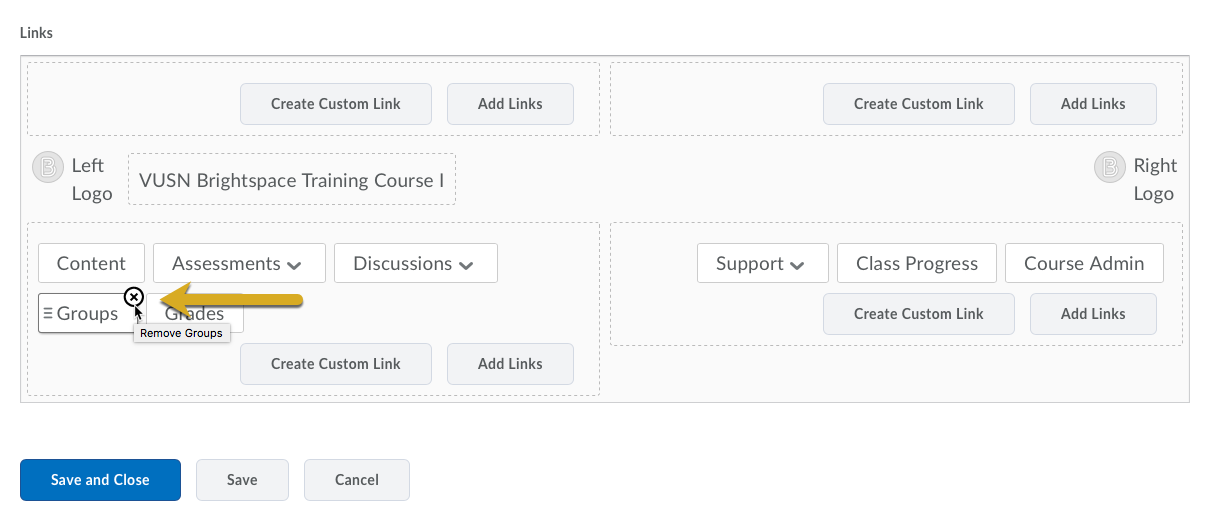 NOTE: Custom links are not allowed on the VUSN template.
Step 6
Click on the Save and Close Button
Step 7
Under the Active Navbar dropdown select QM- Copy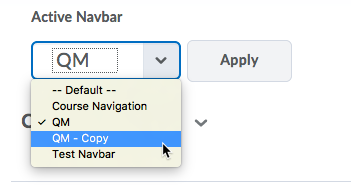 Step 8
Click Apply
Related Articles