The purpose of this article is to explain how to create quiz questions in the Brightspace learning environment.
New Questions
Step 1
Navigate to the Quizzes tool
Click Assessments in the top navbar
Click Quizzes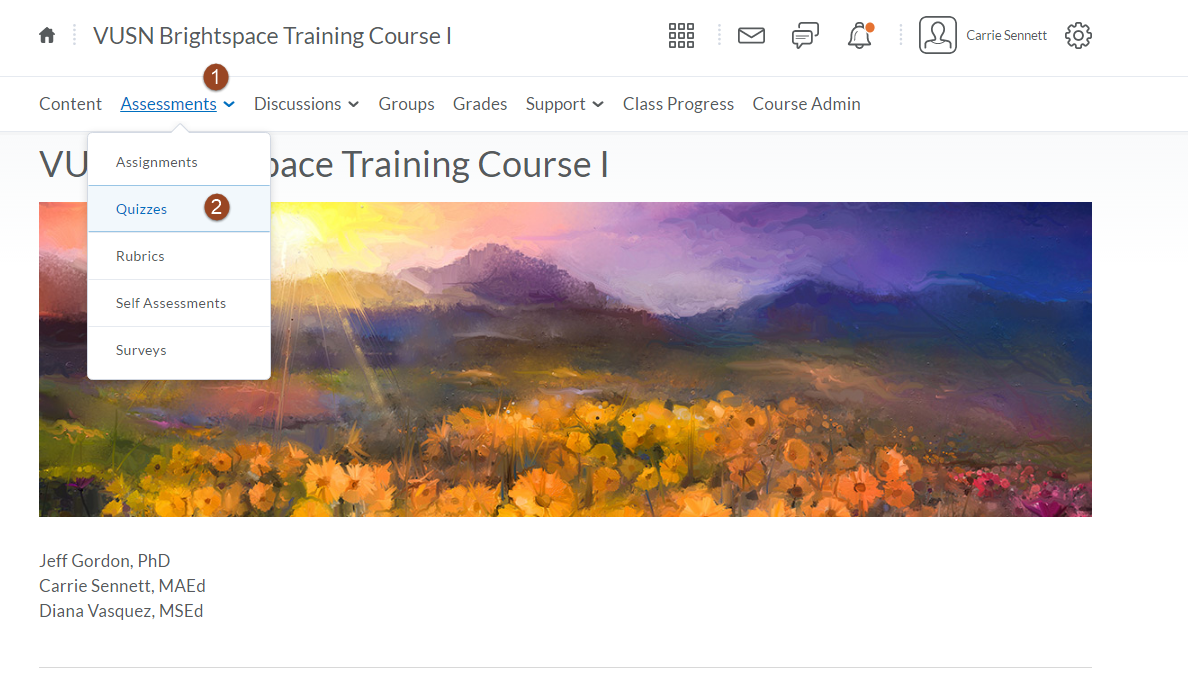 Step 2
From the Manage Quizzes page, click New Quiz

TIP:
You can add new quiz questions directly to the question library without setting up a new quiz. From the
Manage Quizzes
page, click
Question Library
and skip to Step 4 below.

Step 3
Setup your quiz
Enter a name for your quiz
Click Add/Edit Questions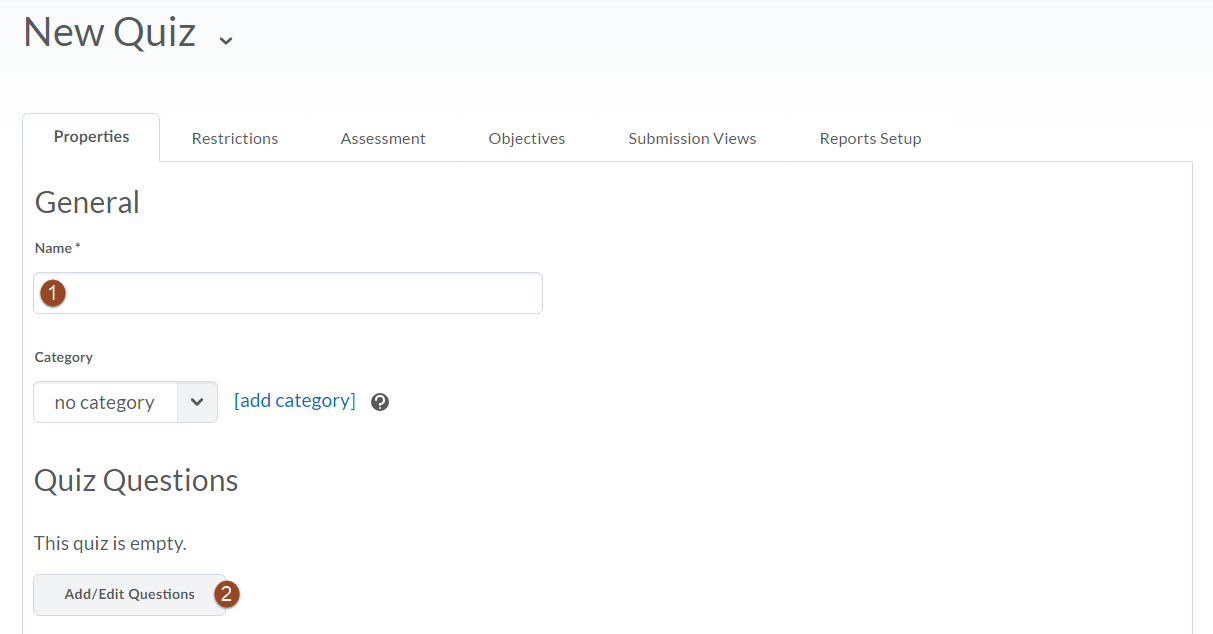 Step 4
Click New, and select question type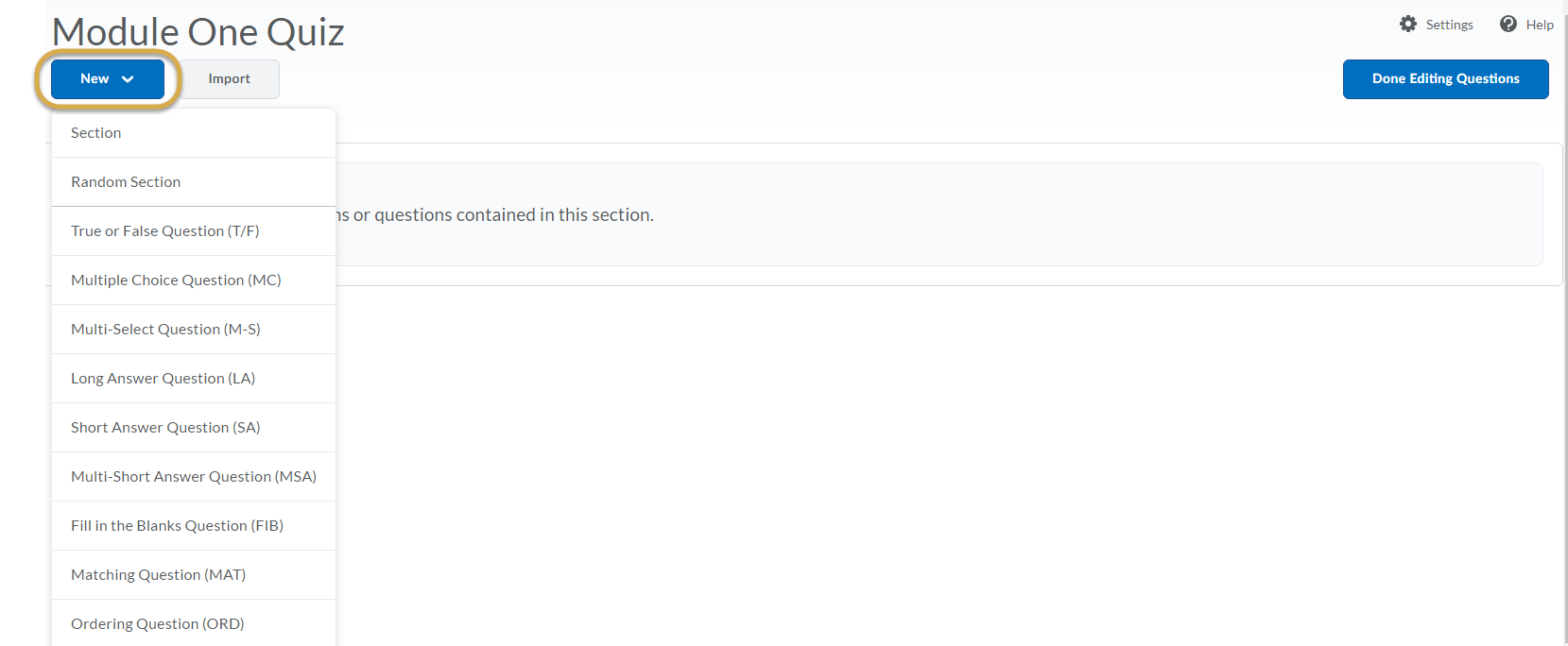 Step 5
Create the question
Enter the Question Text, Answers, and Points
Click Save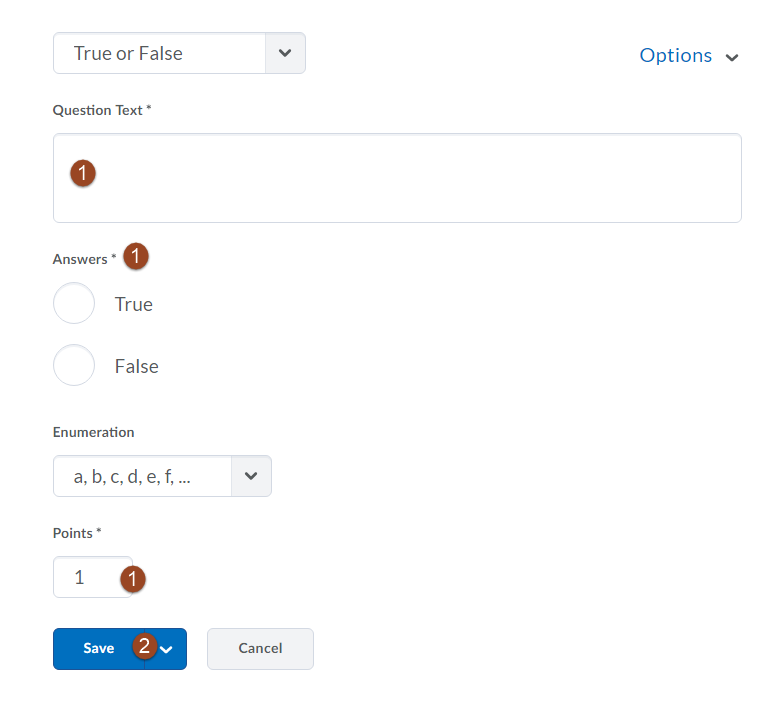 Video: Create a New Quiz with New Questions
Video: Question Library – Create a New Question
Related Articles