The purpose of this article is to explain how to create an assignment in the Brightspace learning environment.
Create Submission Folder
Step 1
Navigate to the Assignments tool
Click Assessments in the top navbar
Click Assignments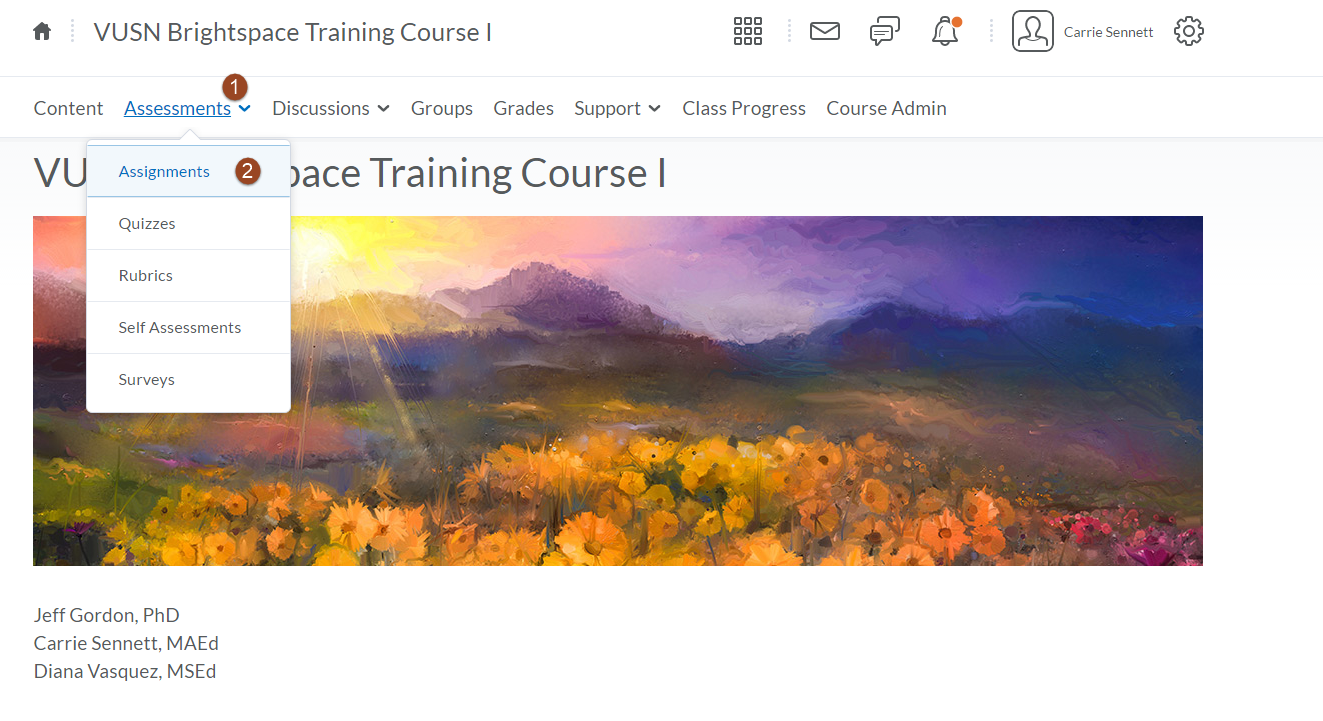 Step 2
Click New Submission Folder

Properties
Step 3
Set up the assignment properties
Enter a Name for the assignment
Select if the assignment will be an individual or group submission (group submission = single grade for the entire group)
Select category for the assignment (optional)
Attach assignment to a Grade Item 
Enter the number of points the assignment is worth
Click Add Rubric to attach a rubric to the assignment (optional)
Enter instructions for the assignment (optional)
Attach additional files to the assignment (optional)
Select desired Submission Options
Enter Notification Email address or a comma-separated list of addresses you want to be notified whenever a new submission is uploaded to this folder (optional)
Click Save and Close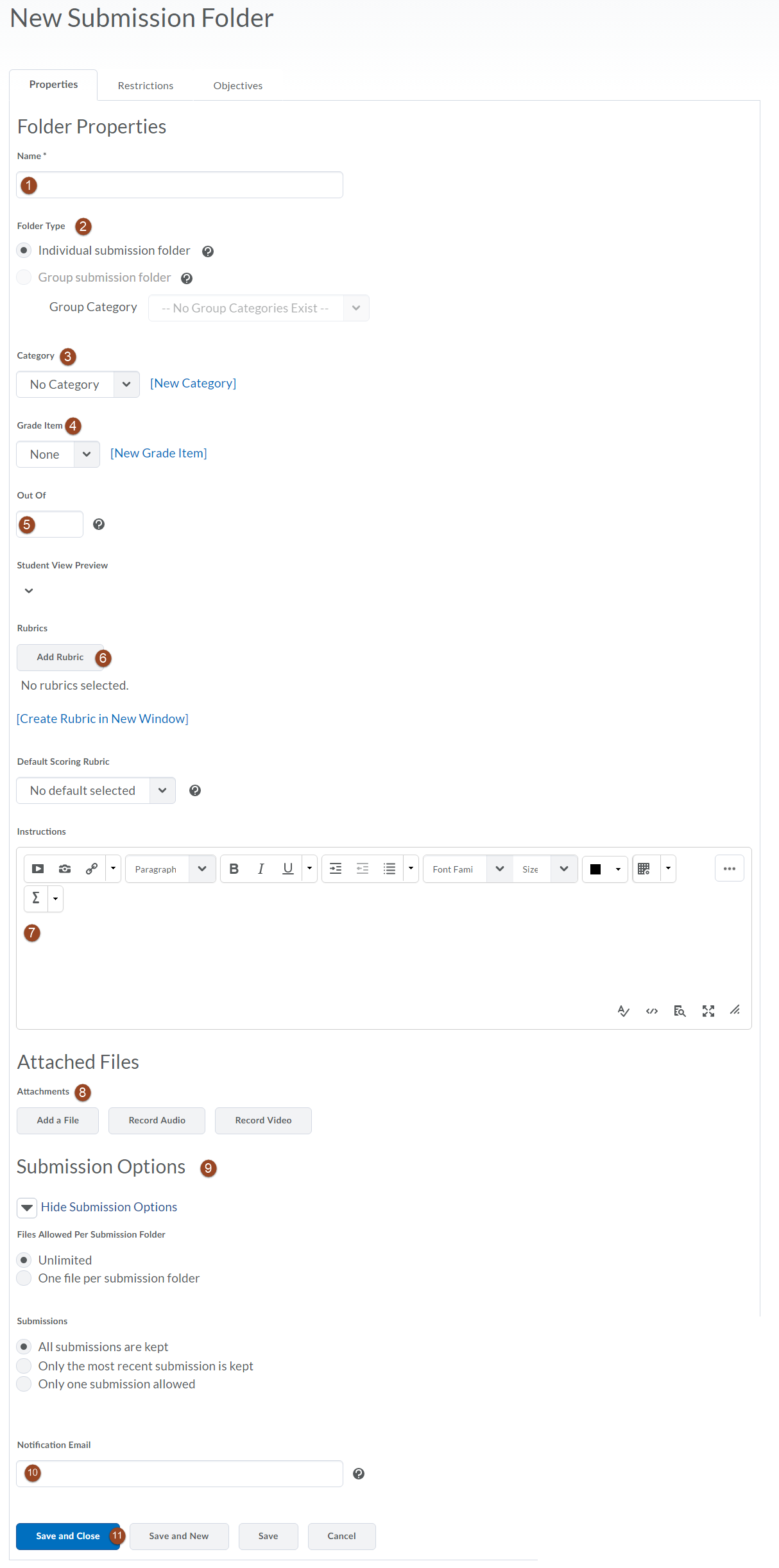 Restrictions
Step 4
Add Start Date, Due Date, and End Date as desired
Grant Special Access to any students who made need it
Click Save and Close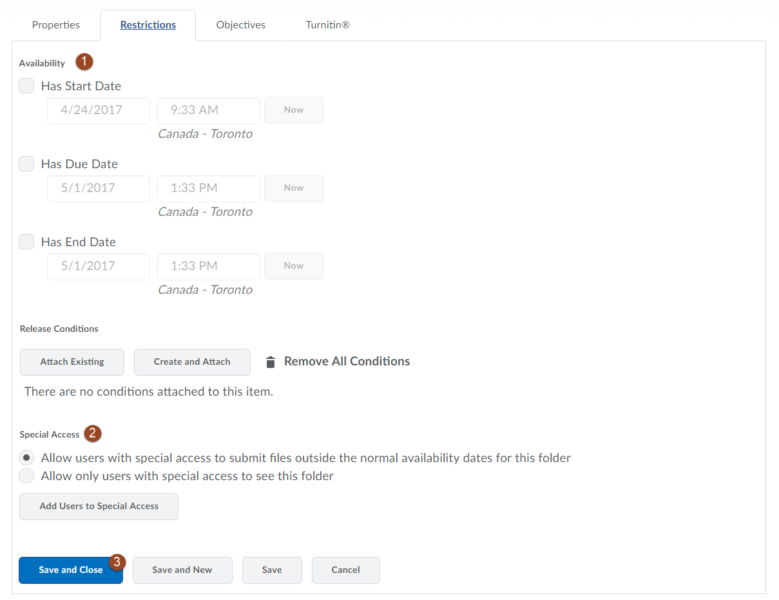 TIP: If you suspect some students may late submit, with your permission, move the end date out beyond the due date. They can still submit after the due date and you won't have to create a new submission area for allowed late submissions.
Video: Create a Submission Folder
Related Articles