This article will show you how to create an Announcement item in the Brightspace learning environment.
Announcements Overview

Announcement items appear in the Announcements widget.  Instant notification of announcement items can be received through email and/or SMS.  Users have the option to be notified when an announcement is updated, as well as when a new announcement is created.
Create an Announcement
Step 1
Open the Announcements tool
Click the  next to Announcements
Click New Announcement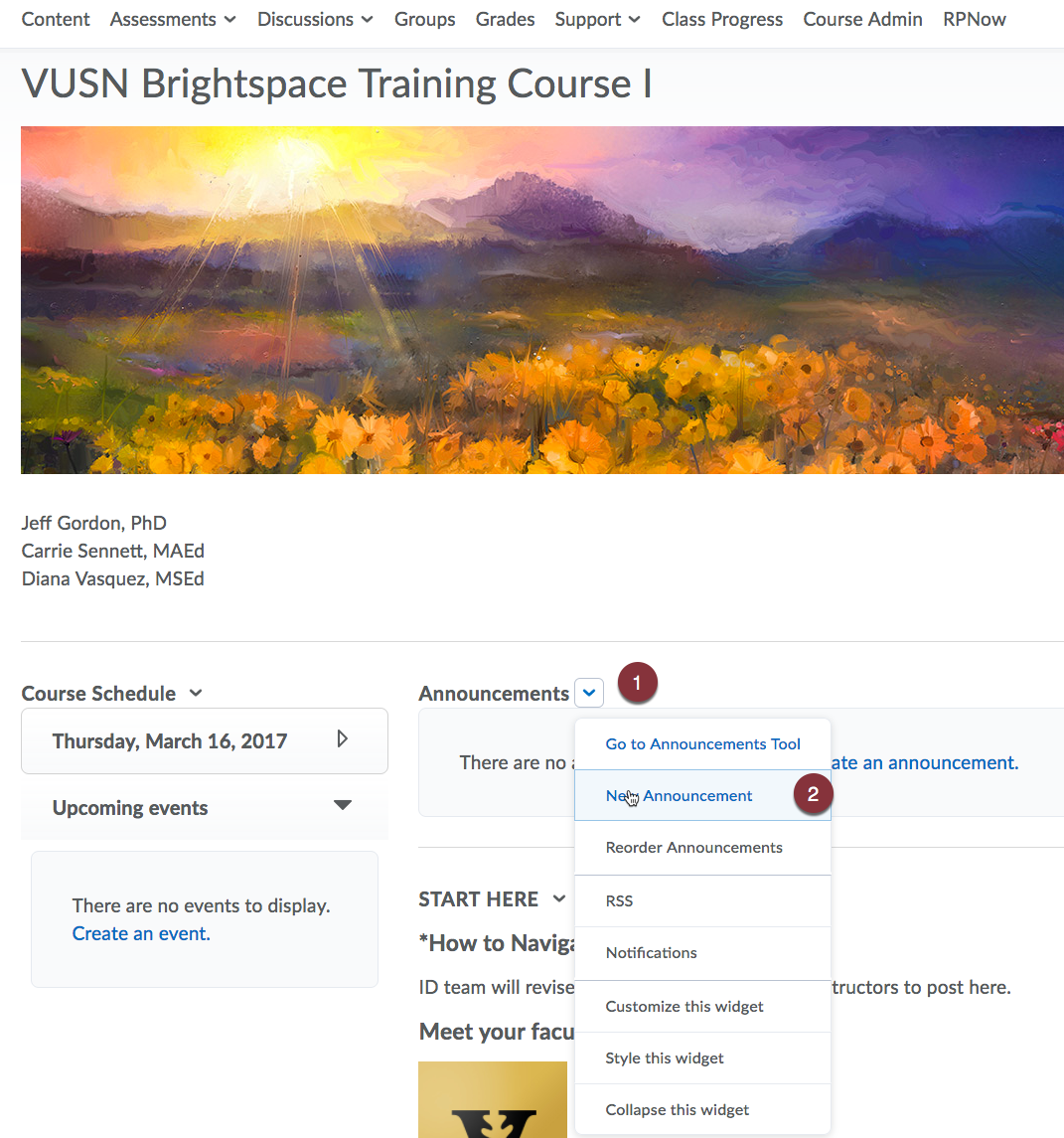 Step 2
Create the Announcement content
Enter a title for your announcement in the Headline box
Enter the content of your announcement in the HTML editor
If you need to personalize the announcement for a students add the string {firstname}
Click Publish to publish the announcement to users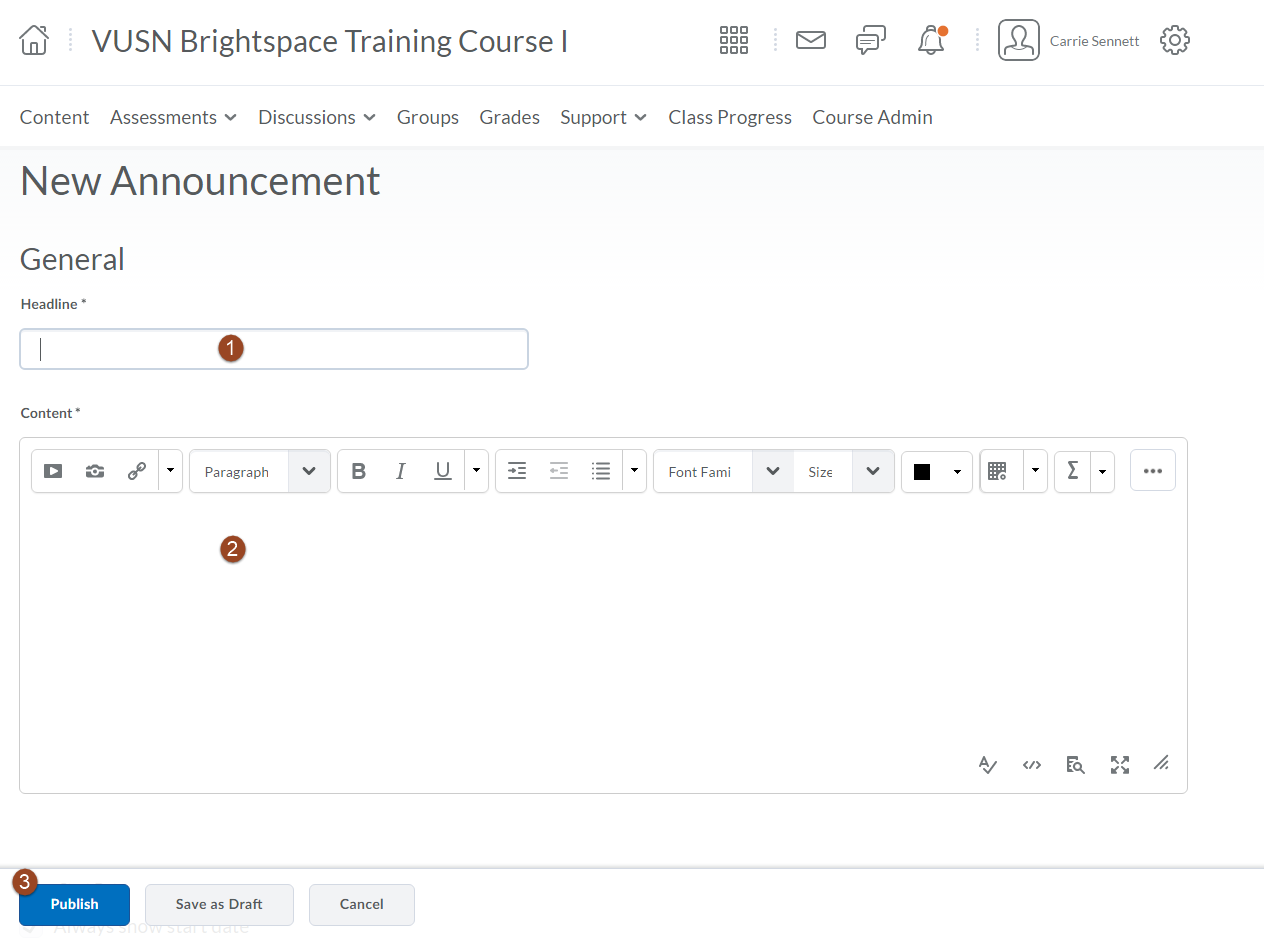 Add Availability Dates to an Announcement (optional)
Step 3 (optional)
Make your announcement available on a specific date or until a specified time
Ensure Always show start date box is checked
Select the Start Date and time you would like the announcement made available to students OR click the Now button if you would like to make it available immediately
If you would like the announcement to disappear after a certain date, check the End Date box and select the corresponding date and time for removal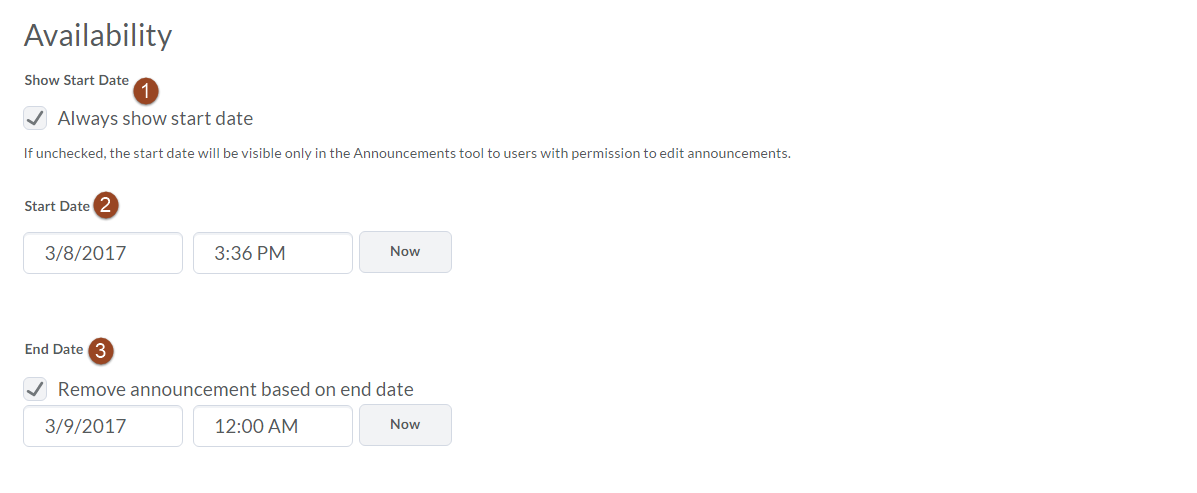 Add Attachments to an Announcement (optional)
Step 4 (optional)
Attach files or record a brief video or audio message for users
Click Add a File to attach a document or other file type, drag and drop or upload file
Click Record Audio to attach a brief audio message using your computer's microphone
Click Record Video to attach a brief video using your webcam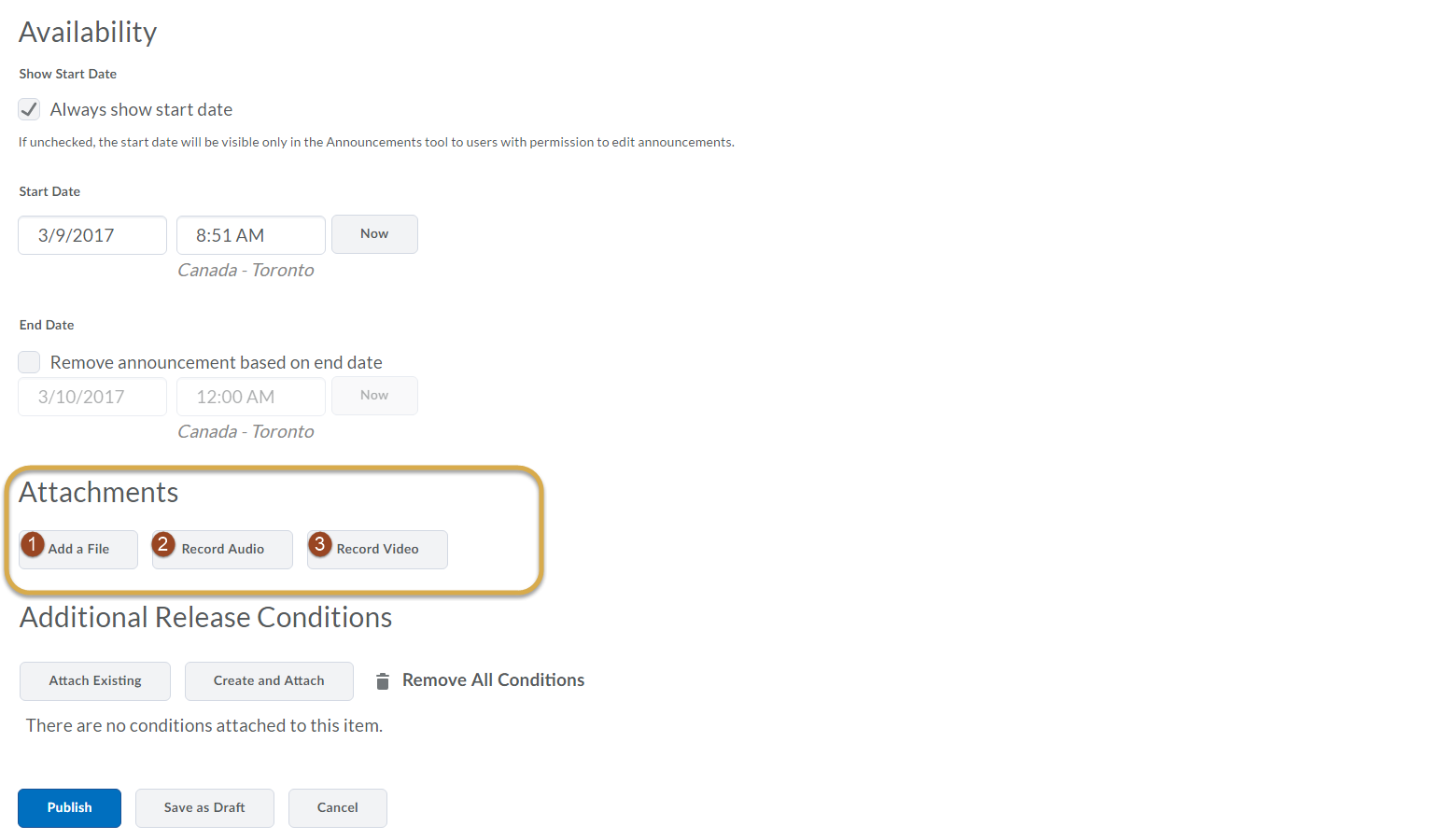 Add Release Conditions to an Announcement (optional)
Step 5 (optional)
Set up the conditions to be met before the announcement is released to a user
Click Attach Existing if you want to use conditions you have previously created
Click Create and Attach to add new release conditions
Select the condition type from the drop down menu
Choose the Condition Details
Click Create
Click Publish to publish the announcement to users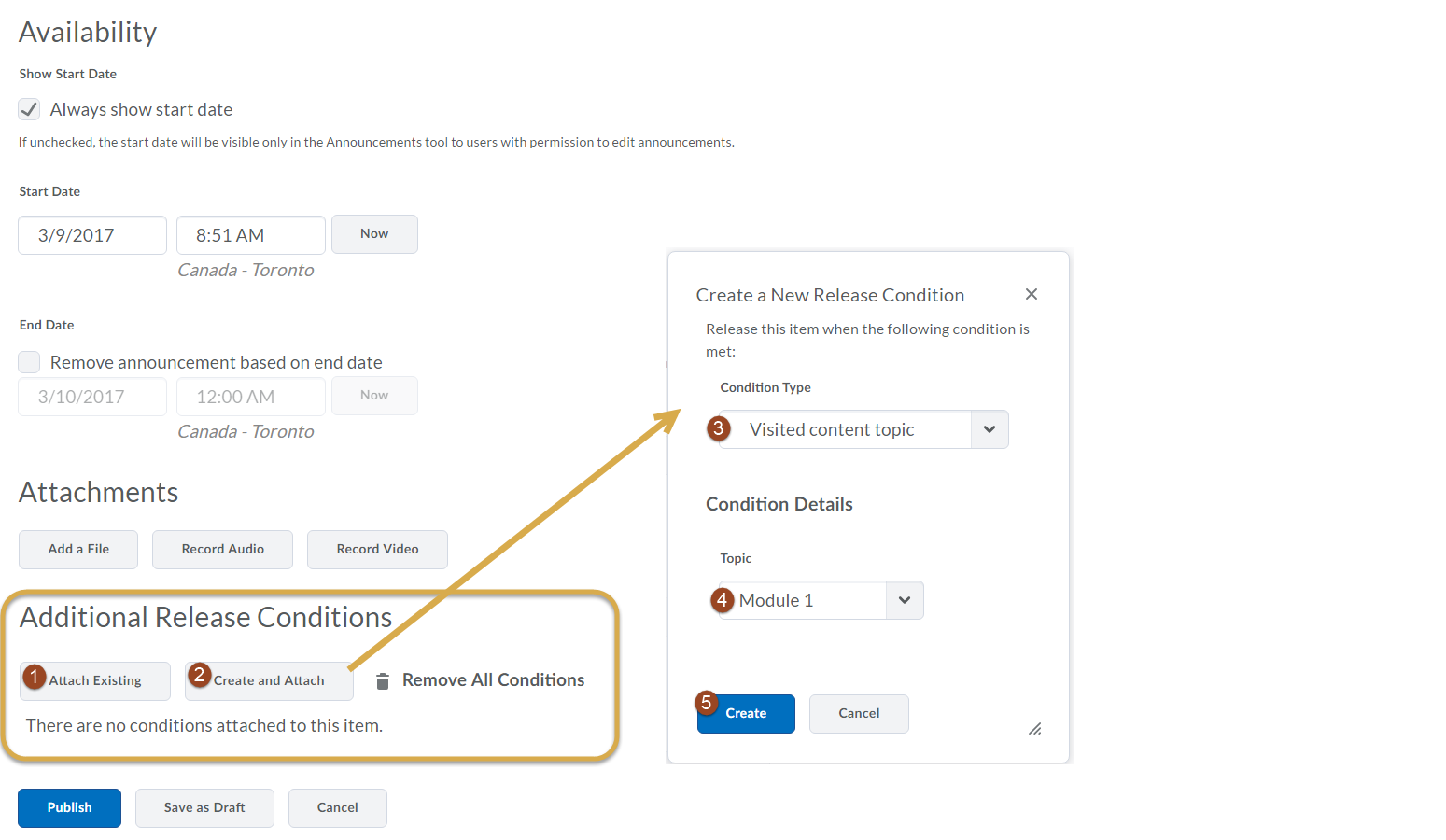 Video: Create an Announcement
Related Articles