The purpose of this article is to explain what an ePortfolio collection is and how to create one.
What is a Collection?

Collections are groups of artifacts, reflections, presentations, and learning objectives. An item can belong to multiple collections at the same time. For example, you can add a short story you wrote to a collection called "Fiction" as well as a collection called "Creative Writing 101" and there will only be one copy of the story (artifact).
How to Create a Collection
Step 1
From the ePortfolio Dashboard or the My Items page, click New Collection

Step 2
Enter your collection details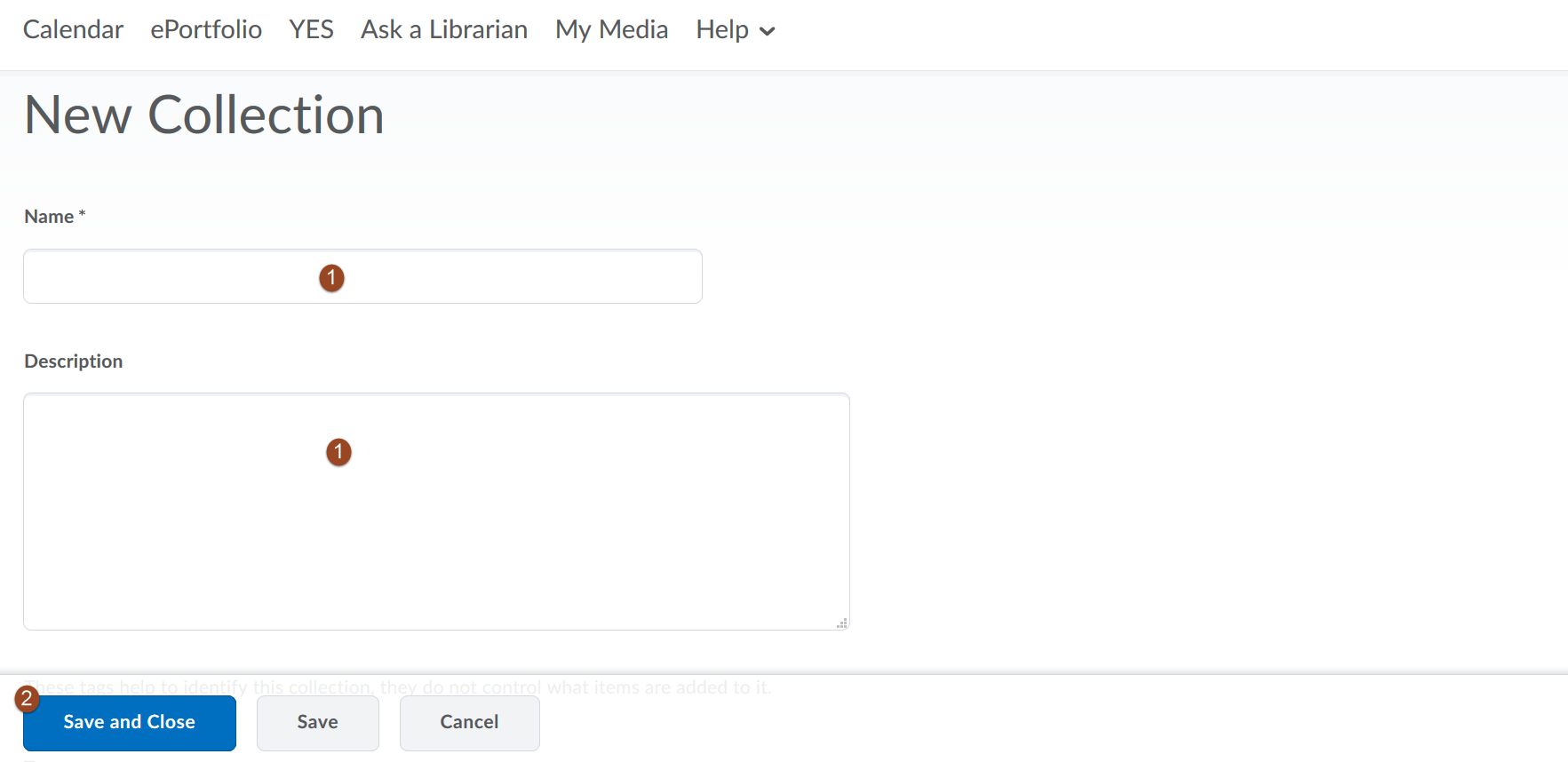 Enter a name for the collection and an optional description
Click Save and Close
How to Add a Single Item to a Collection
Step 1
From the My Items page, click the   next to the name of the item you want to add, and click Add to Collection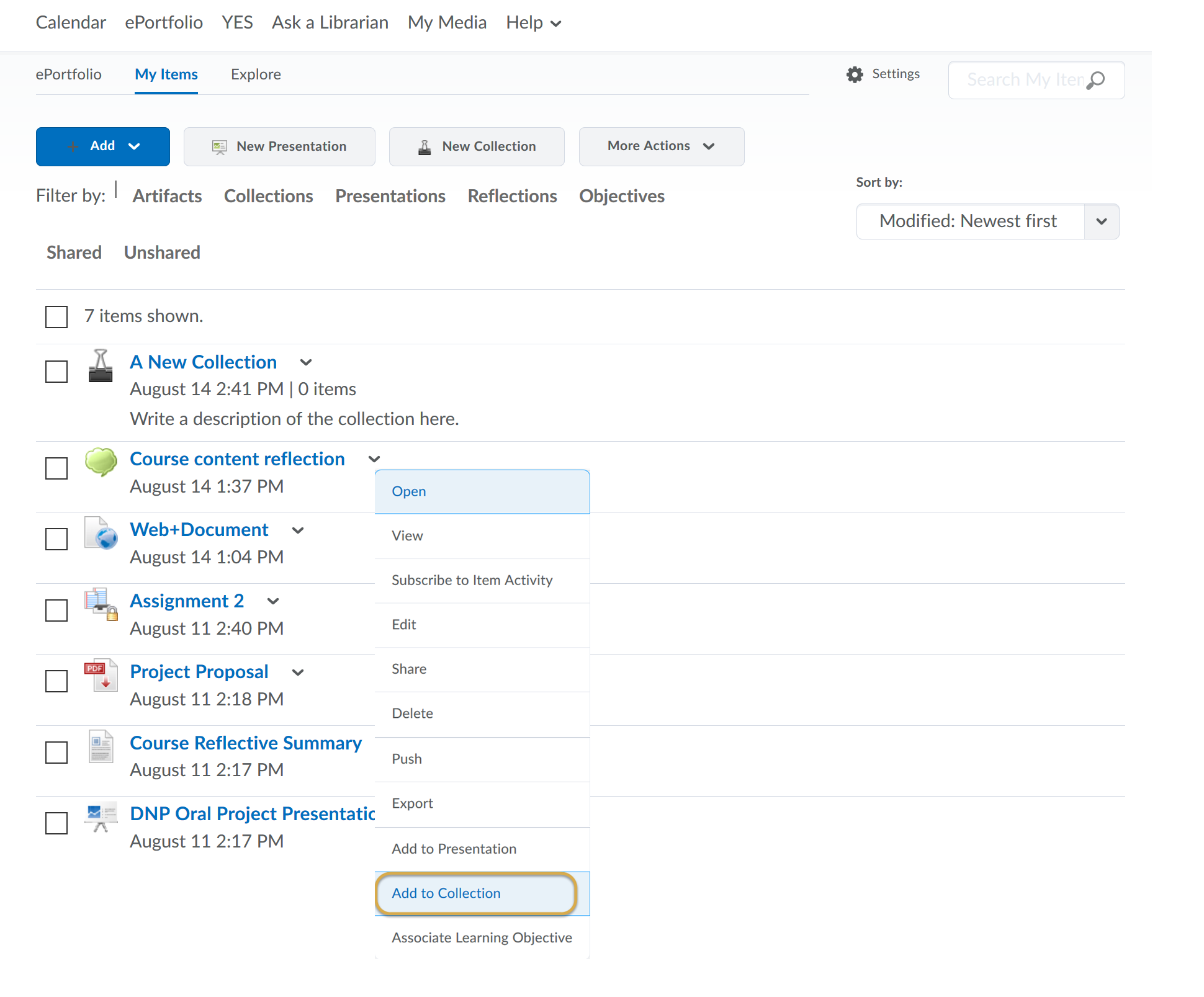 Step 2
Select the collection you want to add the artifact to, and click Add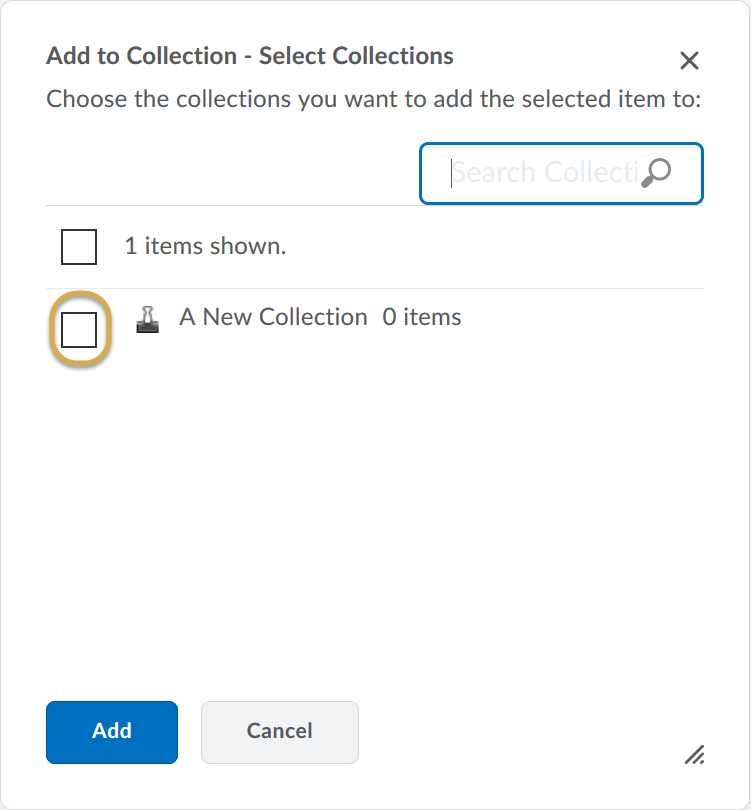 How to Add Multiple Items to a Collection
Step 1
From the My Items page, select the items you want to add to a collection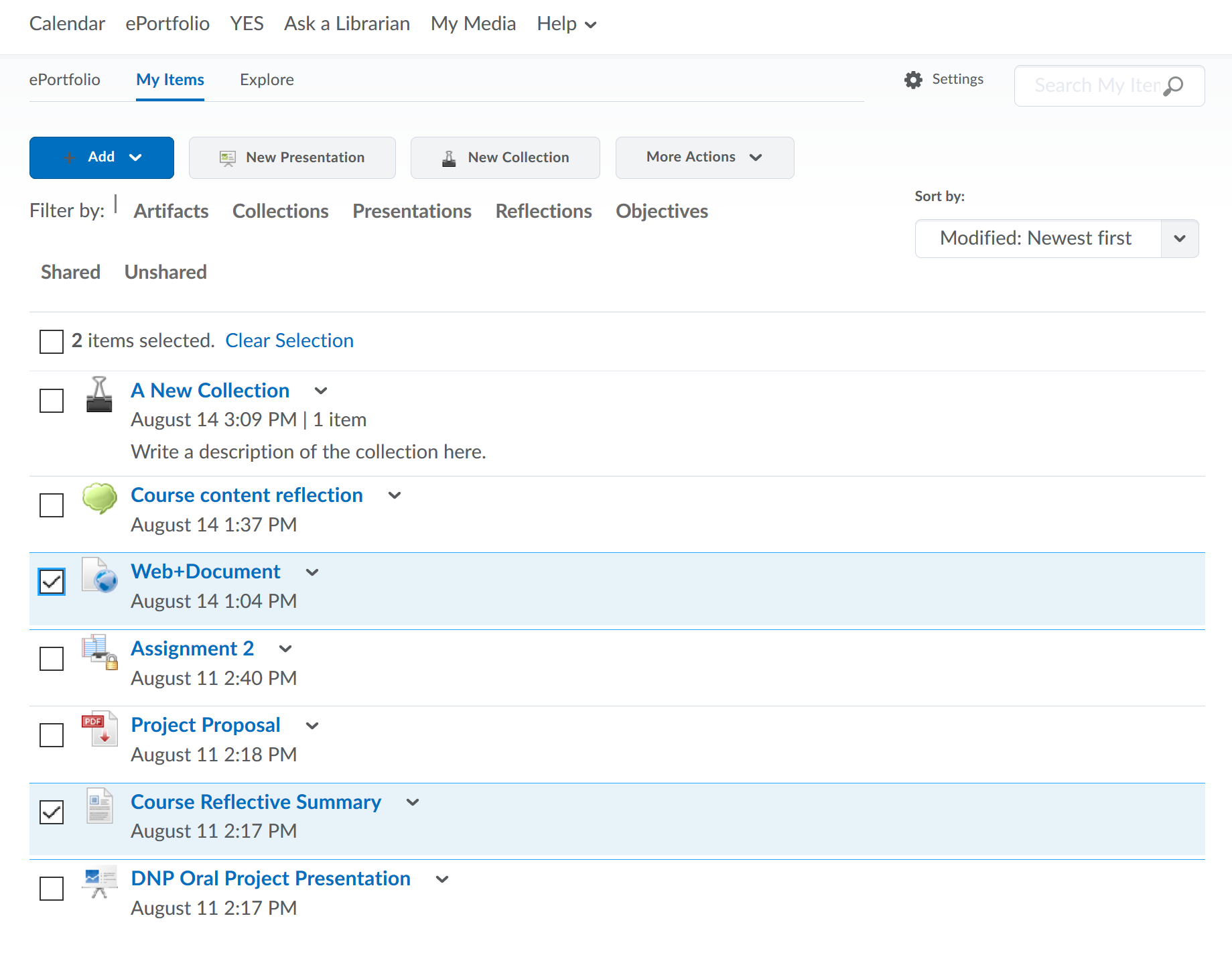 Step 2
Add to a collection

Click More Actions
Click Add to Collection
Step 3
Select the collection you want to add the artifact to, and click Add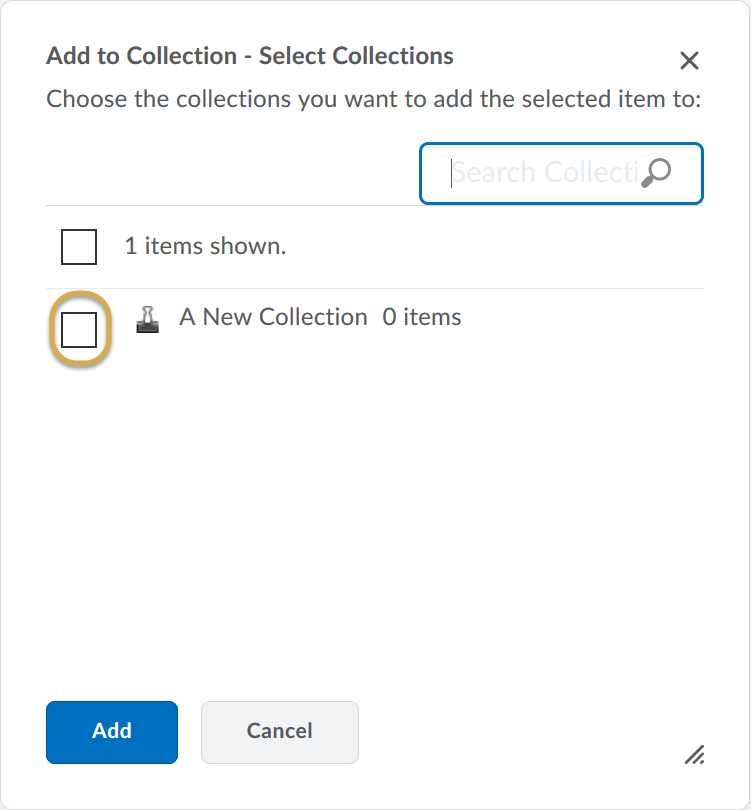 Video: Create a Collection and Add an Item
Related Articles