The purpose of this article is to explain how to archive the  ePortfolio presentations in the Brightspace learning environment.
Step 1
On the My Items page, click on the chevron next to the presentation (or item) you want share, and click Export.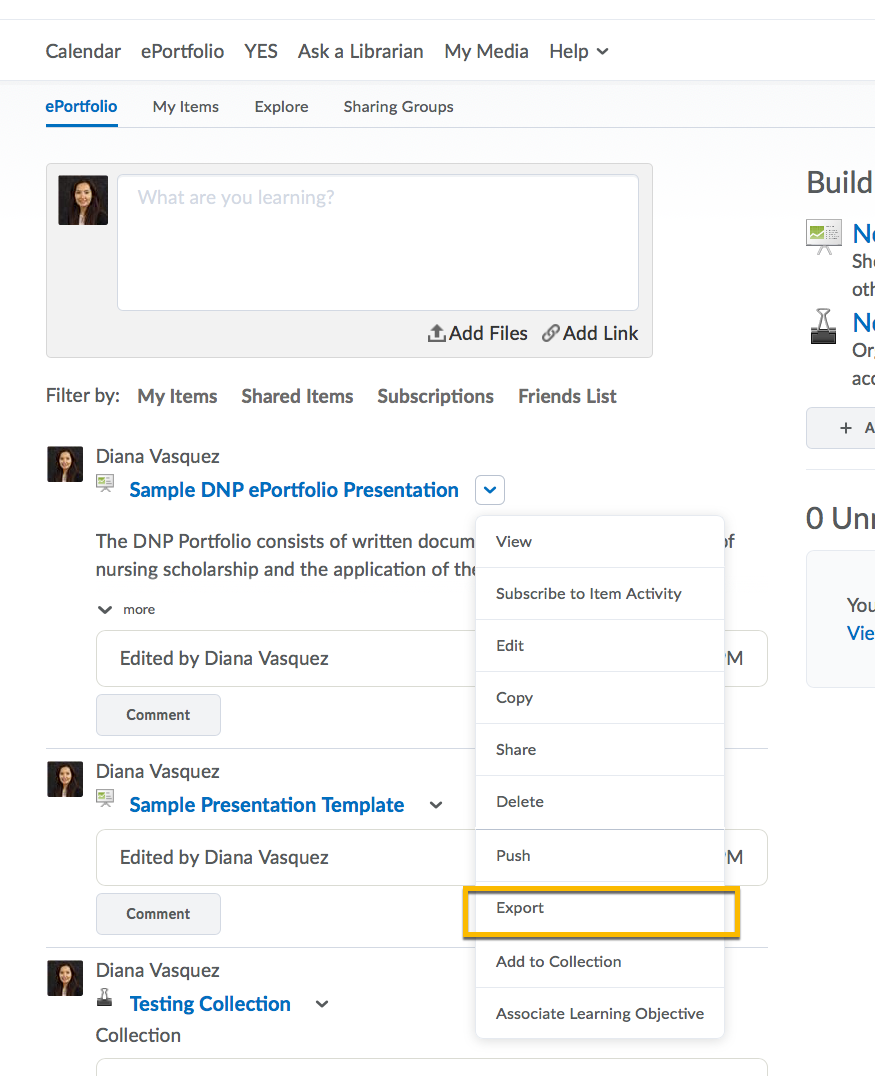 Step 2
Select Export HTML version presentation
Check  All system links
Next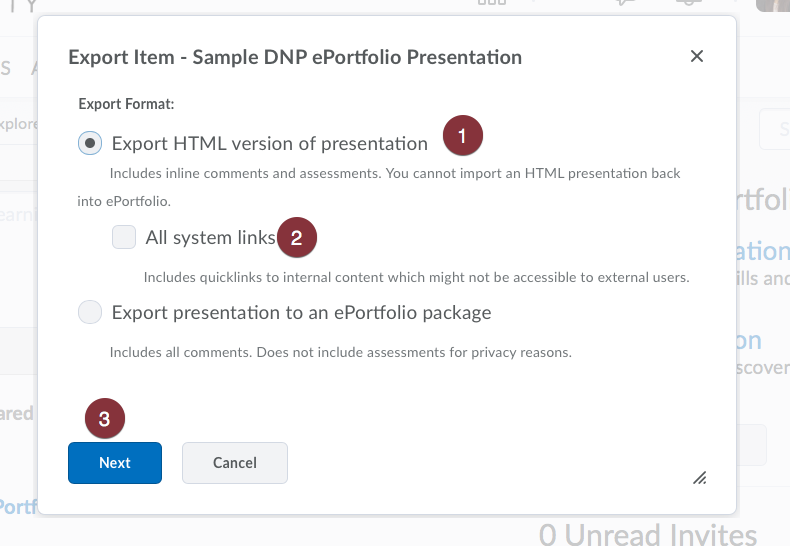 Step 3
It takes a while to archive the presentation.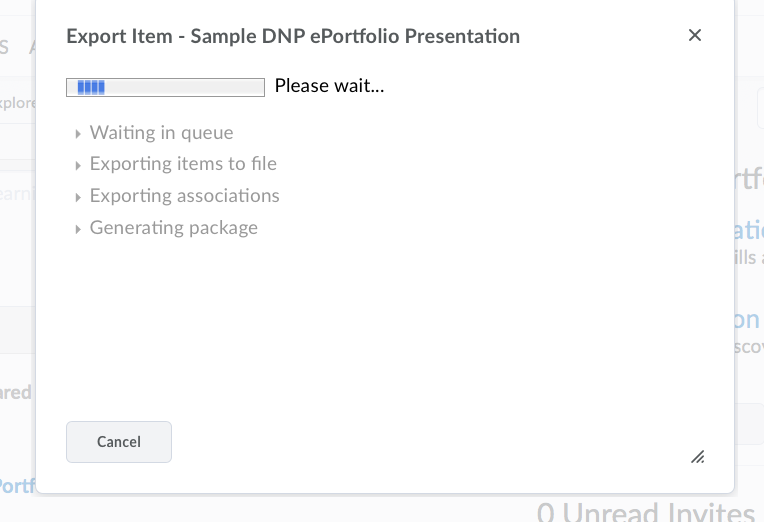 Step 4
Click on the zip link. The file will download in your download folder. You can save it from there.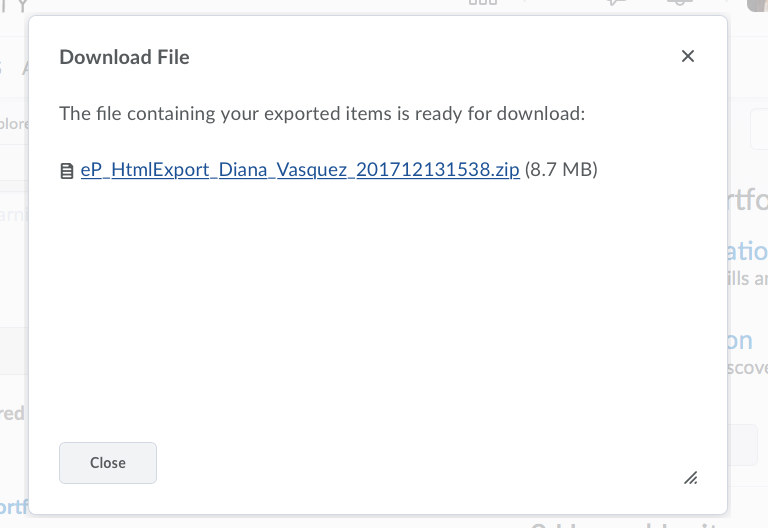 Related Articles