The purpose of this article is to explain how to add artifacts to your Brightspace ePortfolio.
Types of Artifacts

There are many types of artifacts you can add to your Brightspace ePortfolio:
Reflection: Record your thoughts, goals, ideas, and more
Link: Add a link to a website
File: Upload a file from your computer or course locker
Web Document: Create and add web documents that include formatted text, images, videos, audio files, and links
Audio Recording: Record an audio file directly within the ePortfolio
Form Response: Add form responses by filling out available form templates
Course Results: Import assignment submissions, quizzes, and grades
Adding Artifacts from My Items
Step 1
From the My Items page, click Add and select the artifact type from the drop-down list.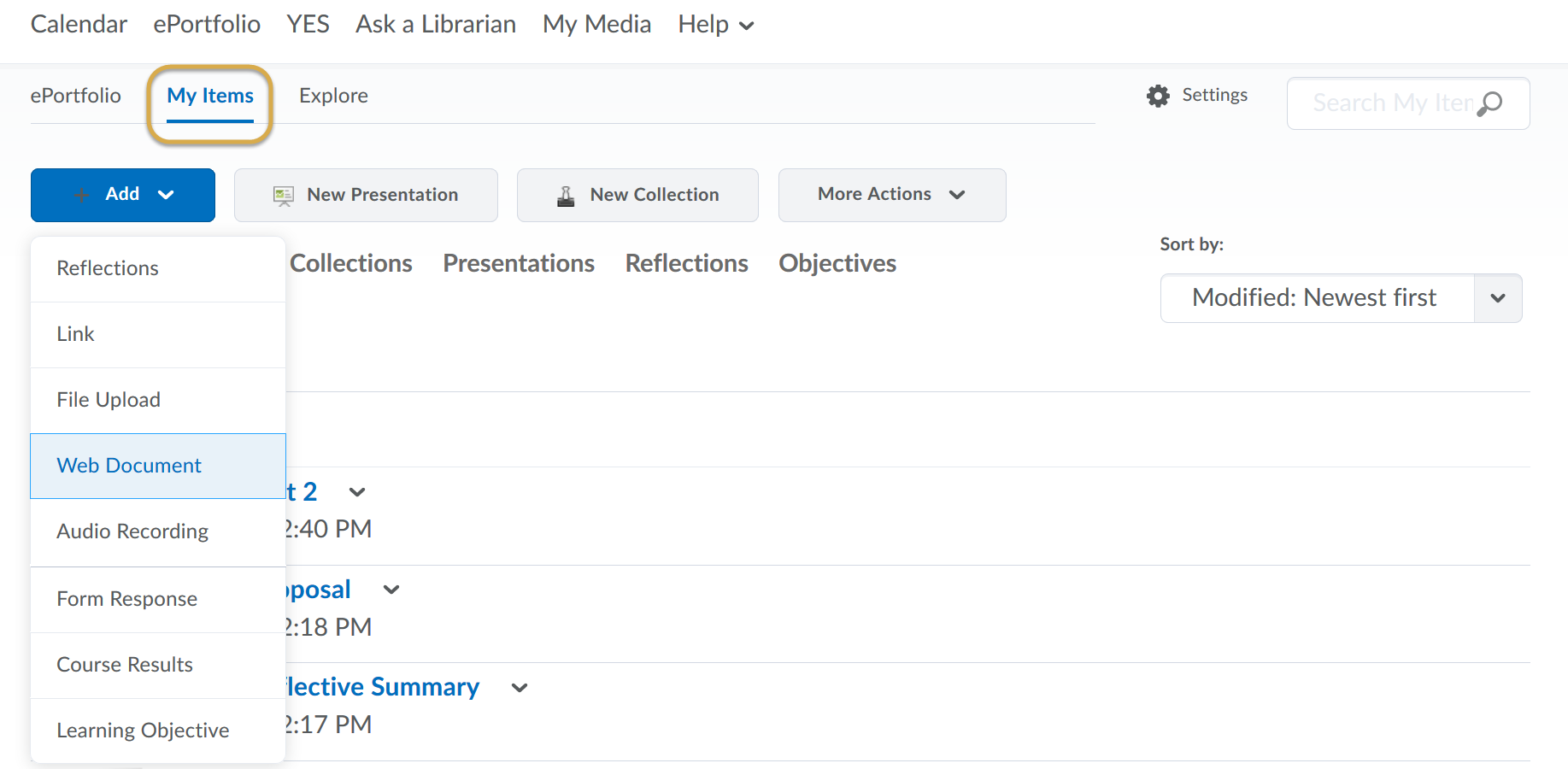 Step 2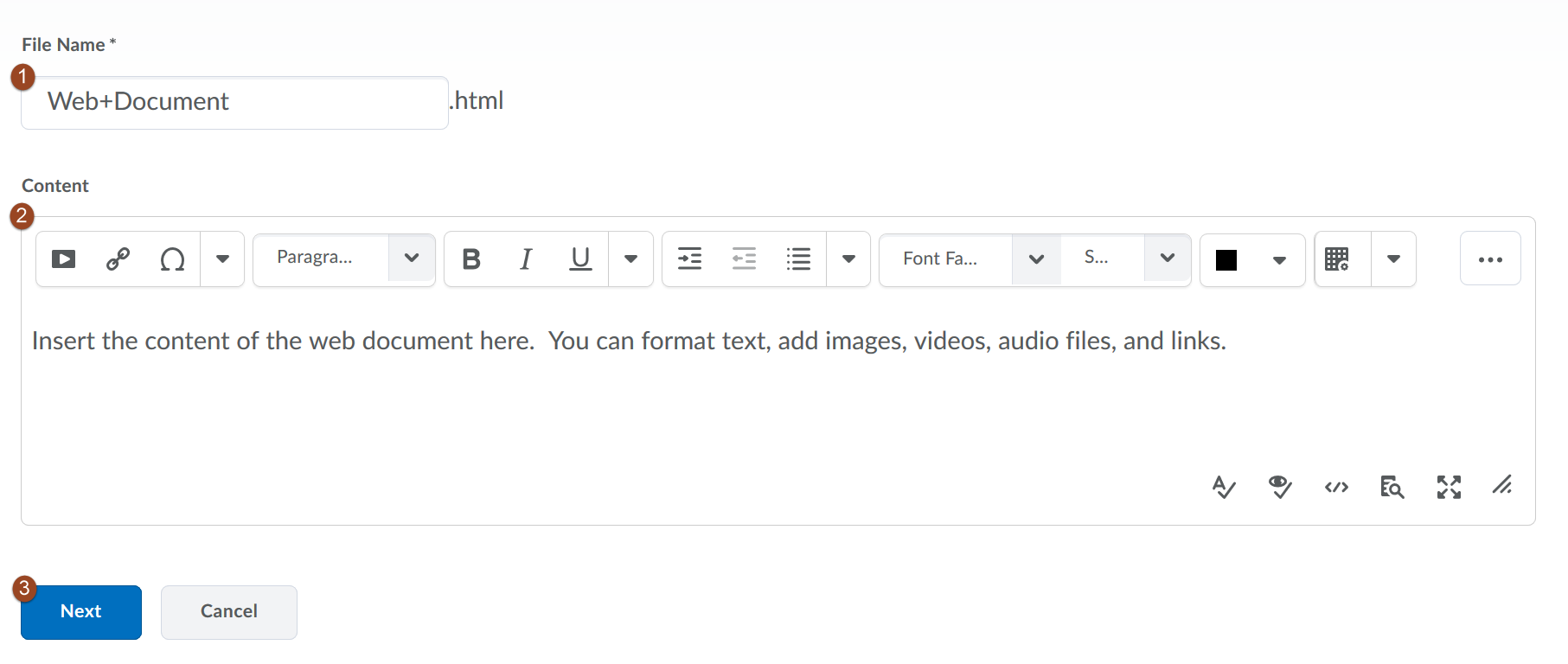 Add a file name
Complete any other requested information
Click Next
Step 3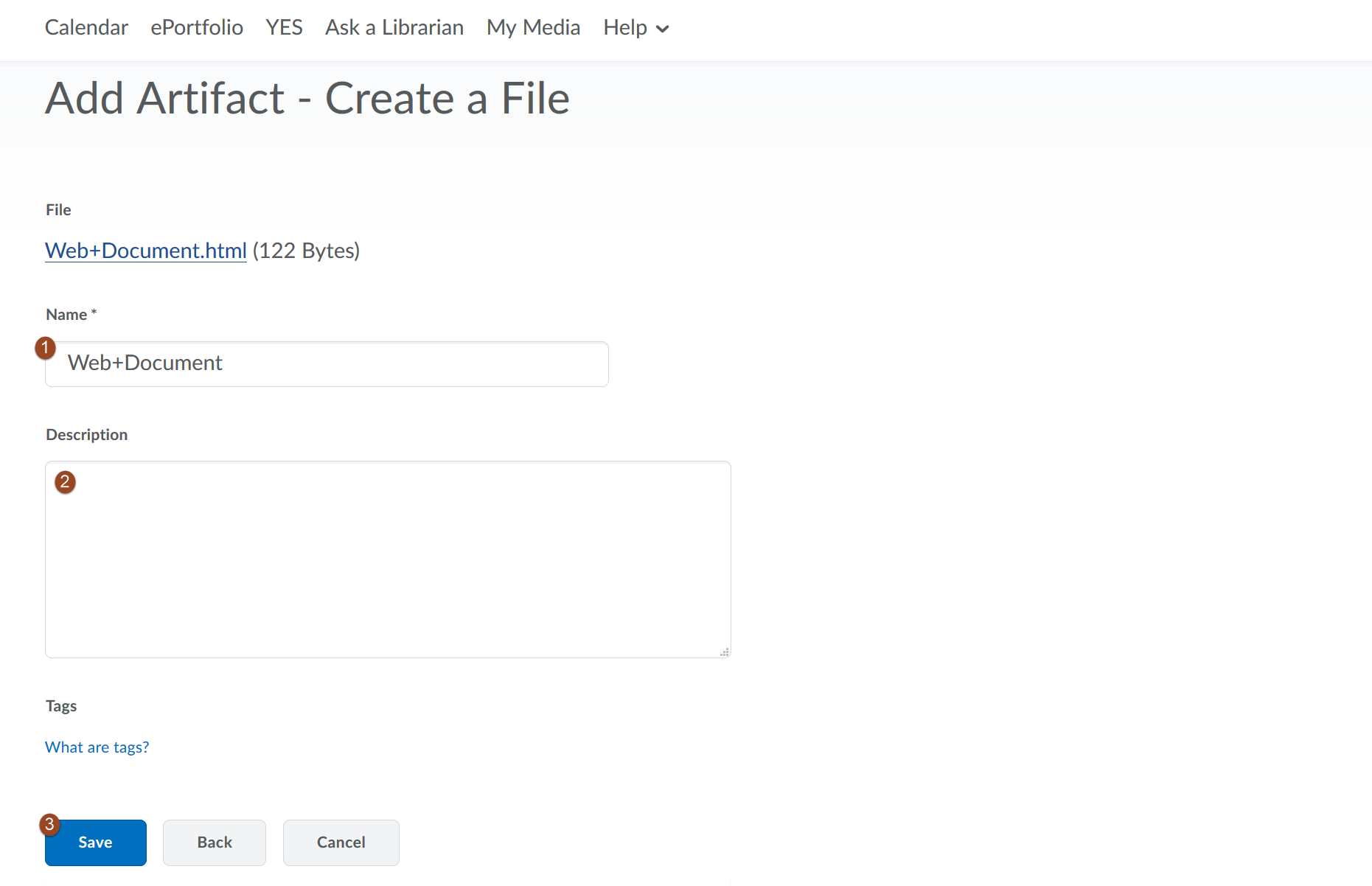 Modify the file's name (optional)
Add a description for the artifact
Click Save
Step 4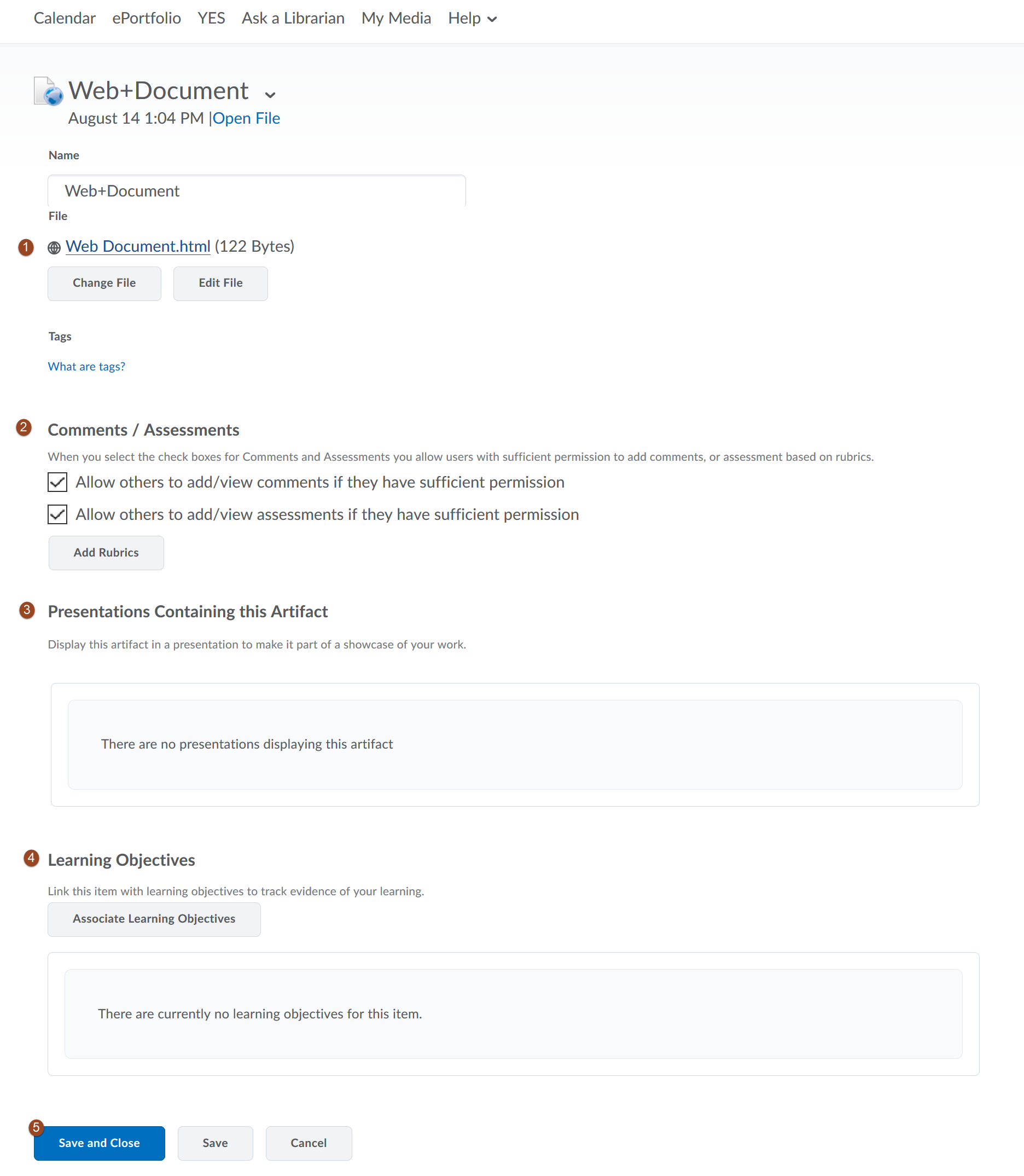 Change or Edit the file before saving
Modify comment and assessment permissions
Displays which presentations the artifact is included in
Associate course learning objectives to the artifact (if used in the course)
Click Save and Close
 Adding Artifacts from the Dashboard
Step 1
You can add artifacts from two locations on the ePortfolio Dashboard.

Click Add Files to upload a file from your computer or Add Link to add a link to a website
Click Add Other Items to add a Web Document, Audio Recording, Form Response, or Course Results.
Step 2
Follow steps 2-4 under My Items
 Adding Reflections from Course Content

You can add reflections on topics that appear within the Content tool of a course.
Step 1
From the topic page, scroll down and click the Reflect in ePortfolio button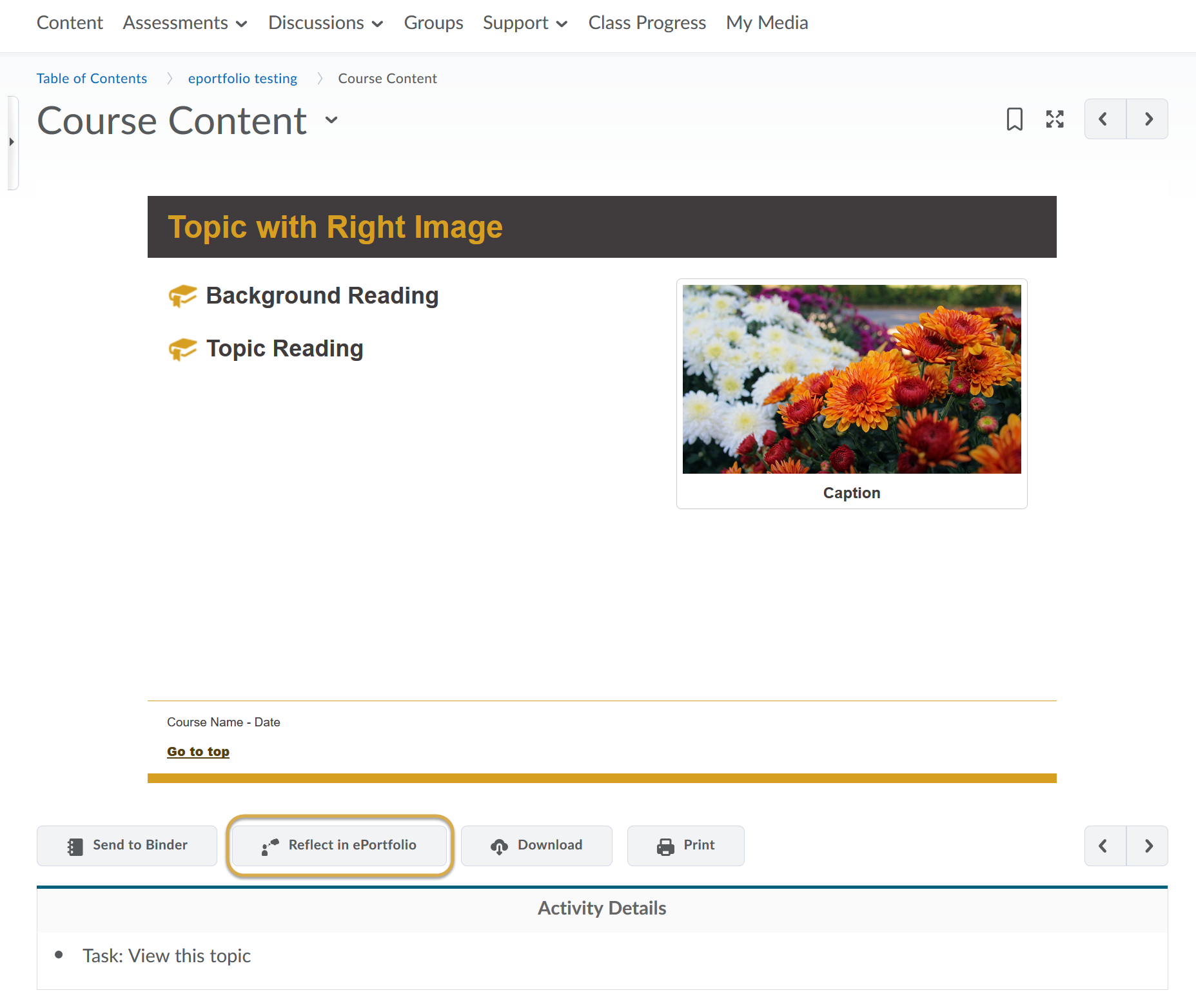 Step 2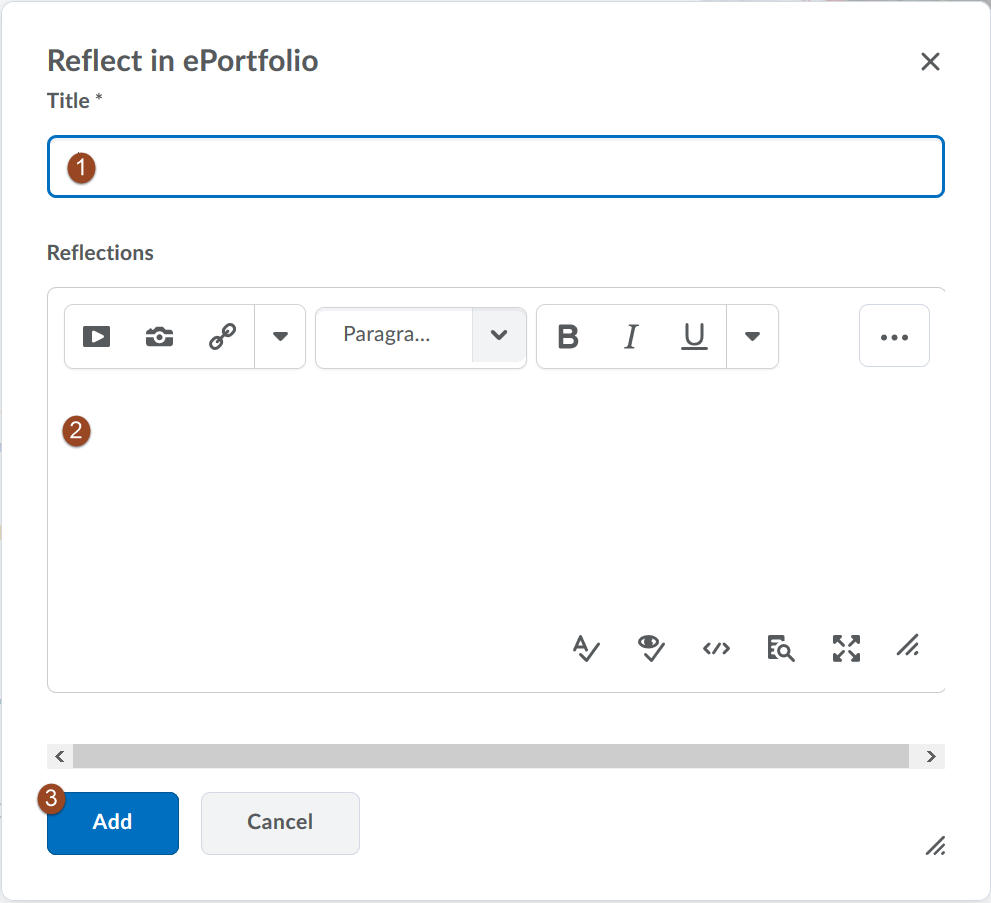 Enter a title for the reflection
Enter your reflection comments
Click Add
Step 3
Click View reflection in ePortfolio to see the reflection in your portfolio
Video: Create an Artifact
Related Articles