The purpose of this article is to explain how to create text information in the Brightspace Quiz tool.
You can create text information if you want to provide supplementary information that relates to several questions. It is useful to create text information if you have several questions that need to reference the same passage and you want to avoid repeatedly writing the same text for each question.
For example, you may have a case study that you want to use as the basis for several questions. Instead of inserting the case study into each question, you can create a text information item and have related questions appear directly underneath it.
Create Text Information
Step 1
Choose information type
Navigate to the new question page from a specific quiz or the Question Library
Select Text Information (TXT)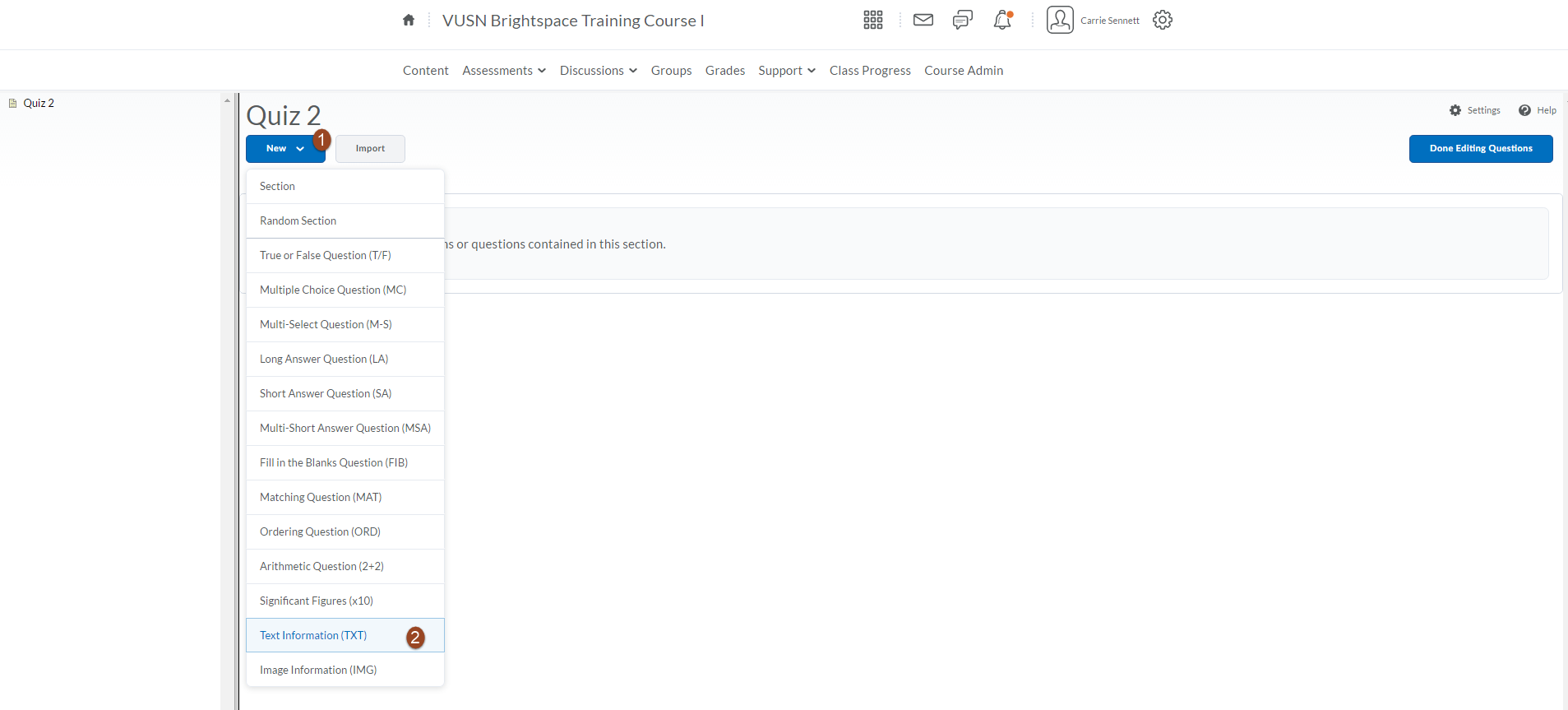 Step 2
Enter a title for your question (optional)
Enter Question Text (or use HTML Editor to insert files)
Click Preview to see how the question will appear
Click Save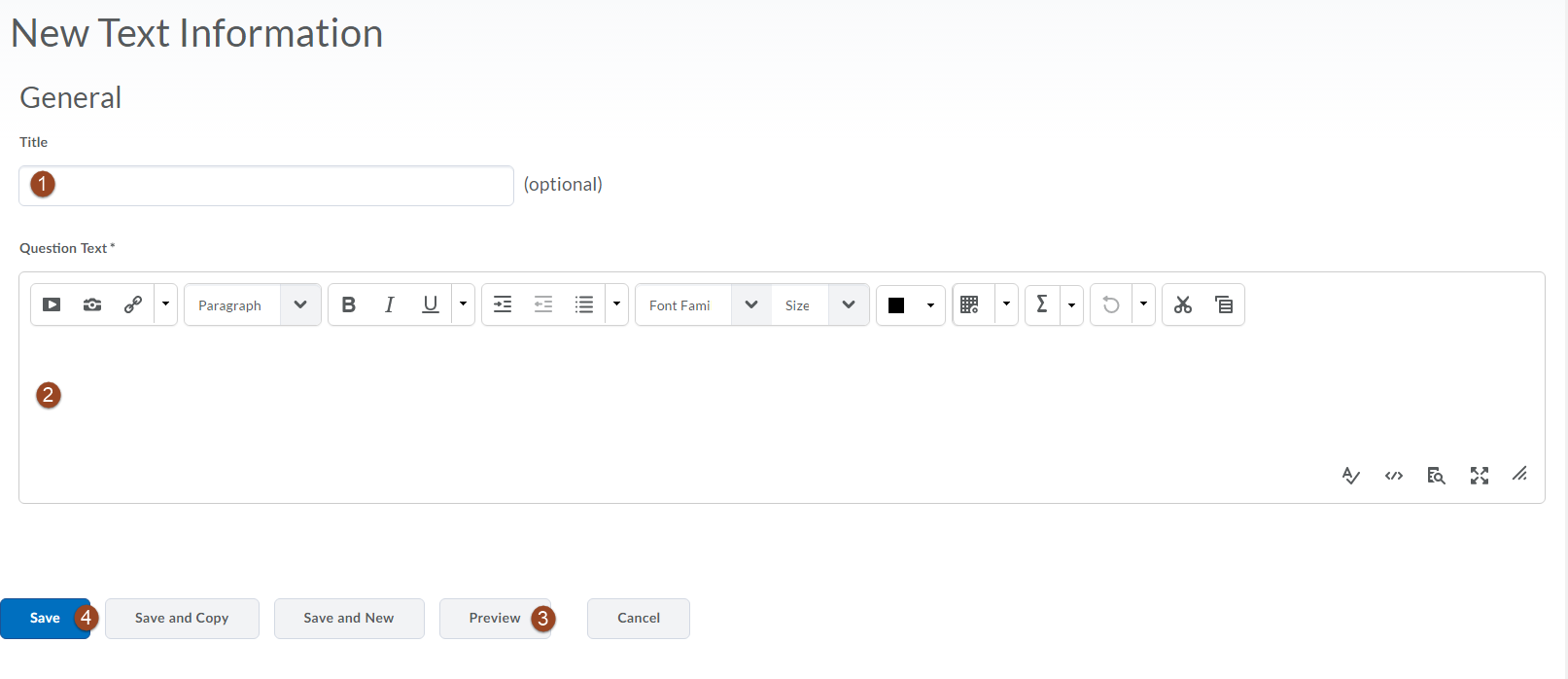 Create Image Information
Step 1
Choose information type
Navigate to the new question page from a specific quiz or the Question Library
Select Image Information (IMG)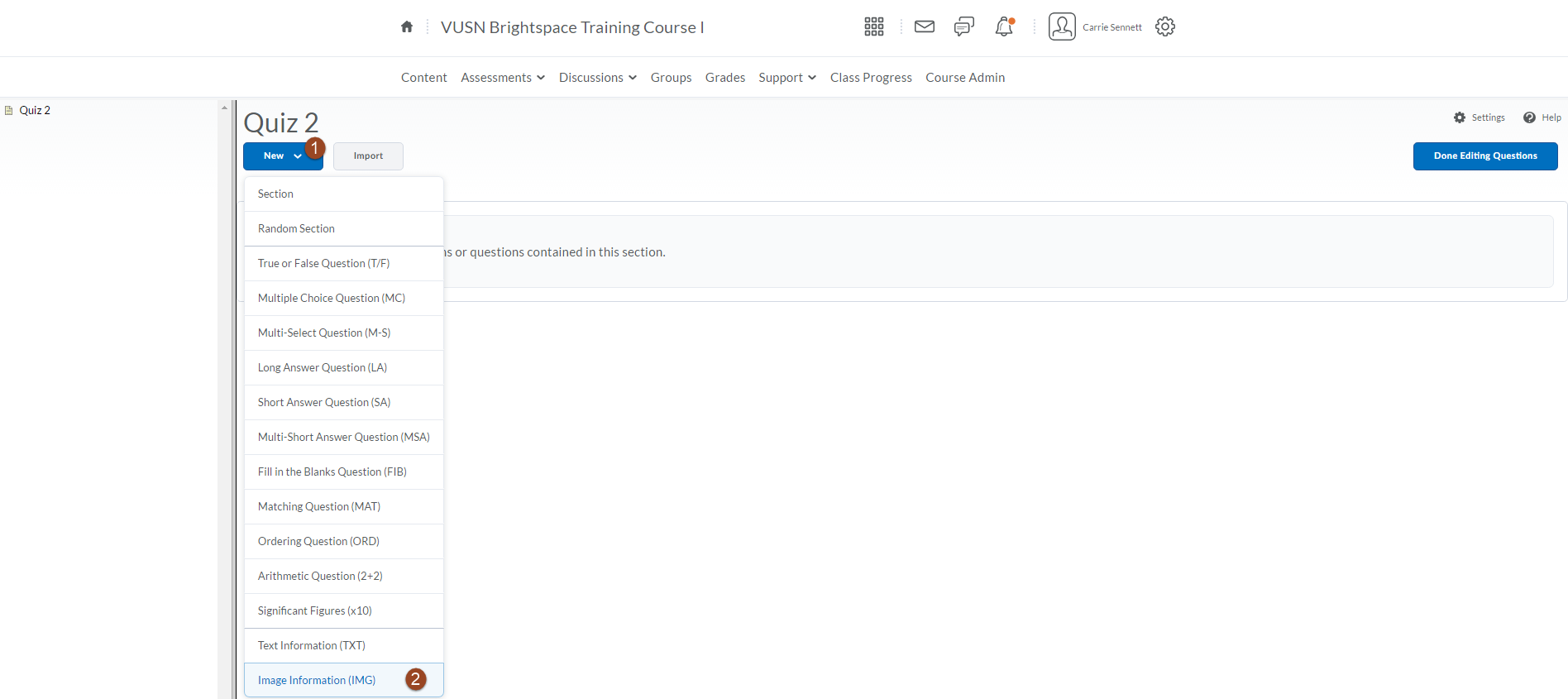 Step 2
Create question text
Enter a title for your question (optional)
Click Insert an Image (or use HTML Editor to insert image file/video)
Enter Caption (or use HTML Editor)
Click Preview to see how the question will appear
Click Save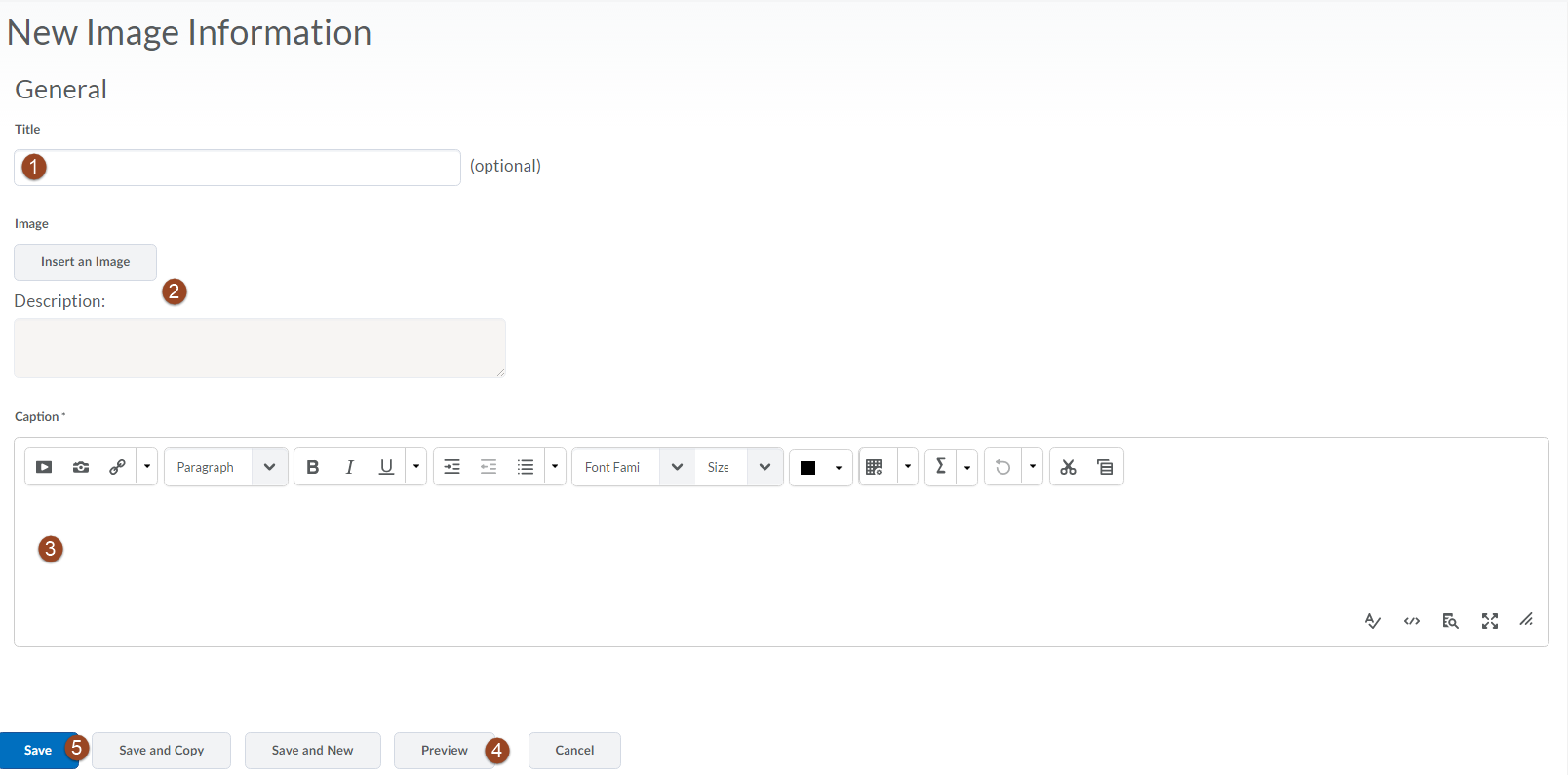 Video: Creating Additional Information
Related Articles