The purpose of this article is to explain how to upload a SCORM object to a module inside of Brightspace.
Step 1
Import components by clicking on the gear icon and selecting Import/Export/Copy Components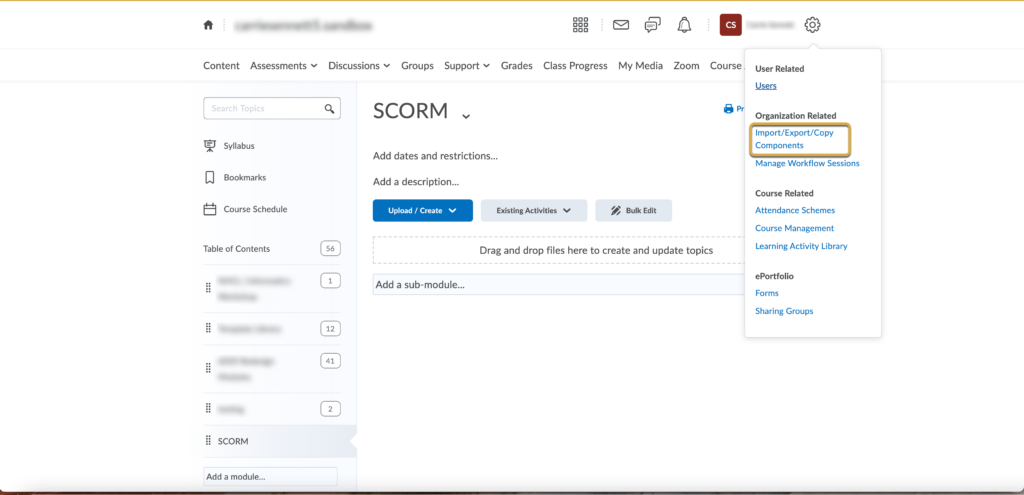 Step 2
Select the Import Components radio button, and click Start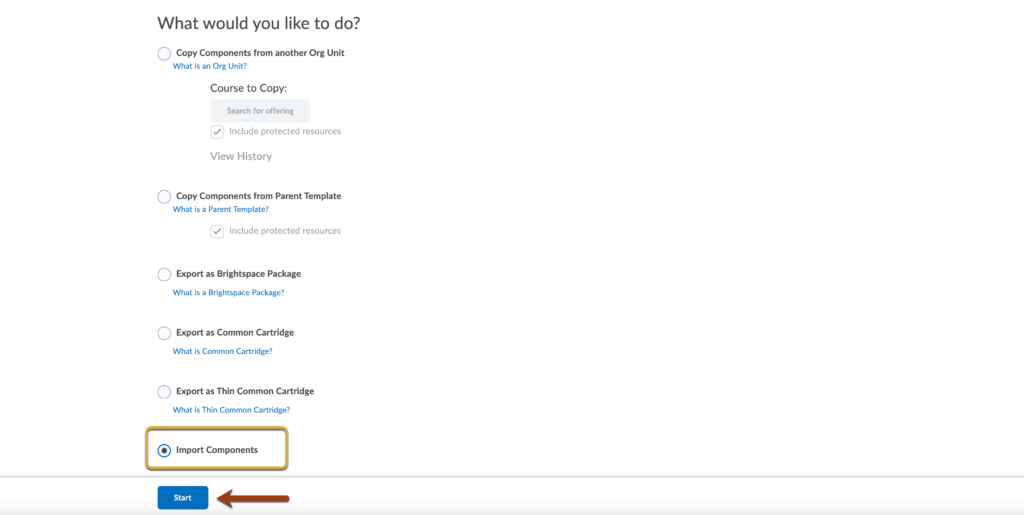 Step 3
Upload the .zip file for the SCORM object by clicking Upload or dragging and dropping the file into the box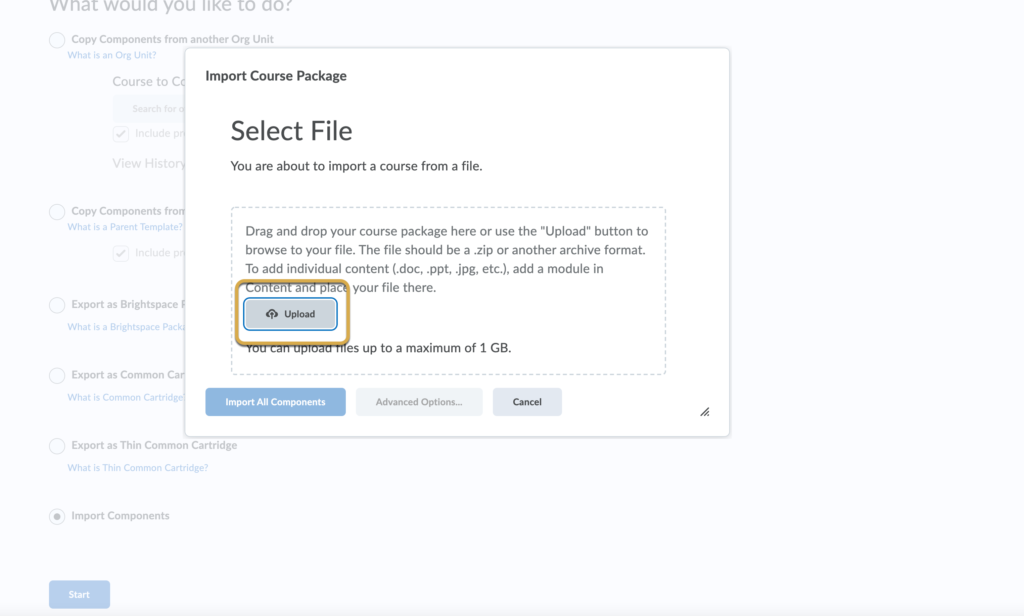 Step 4
Once the .zip is uploaded, click Advanced Options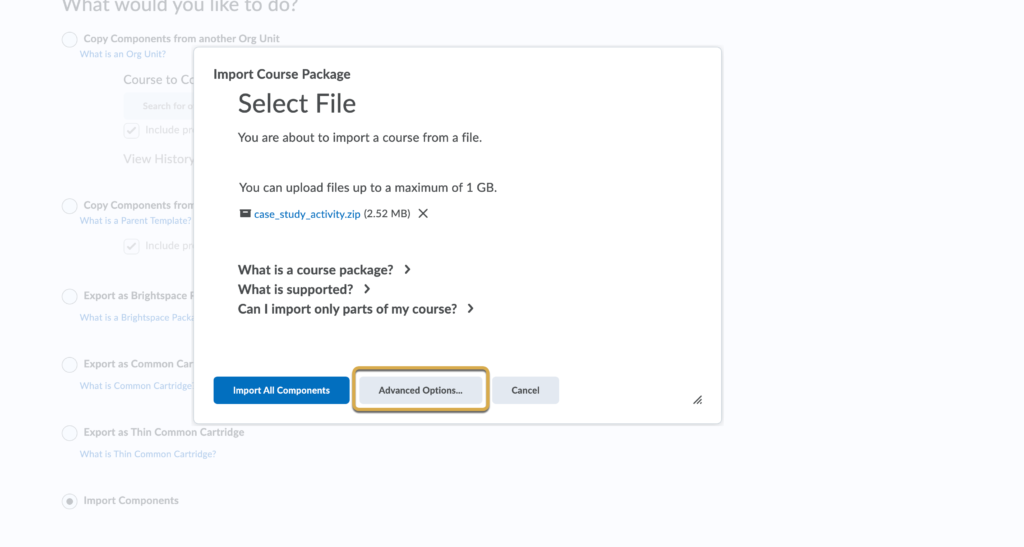 Step 5
Customize your Course Package (Step 3 of 5)
Check "Select All Components"
Enter a name for the file location of the object
Select "Overwrite the existing file"
Click Continue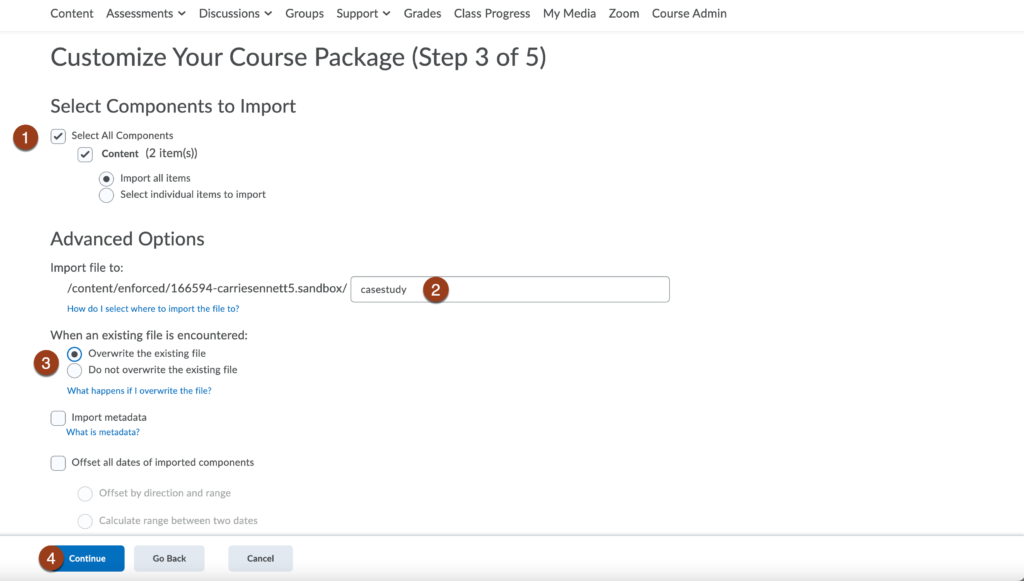 Step 6
Confirm your selections and click Continue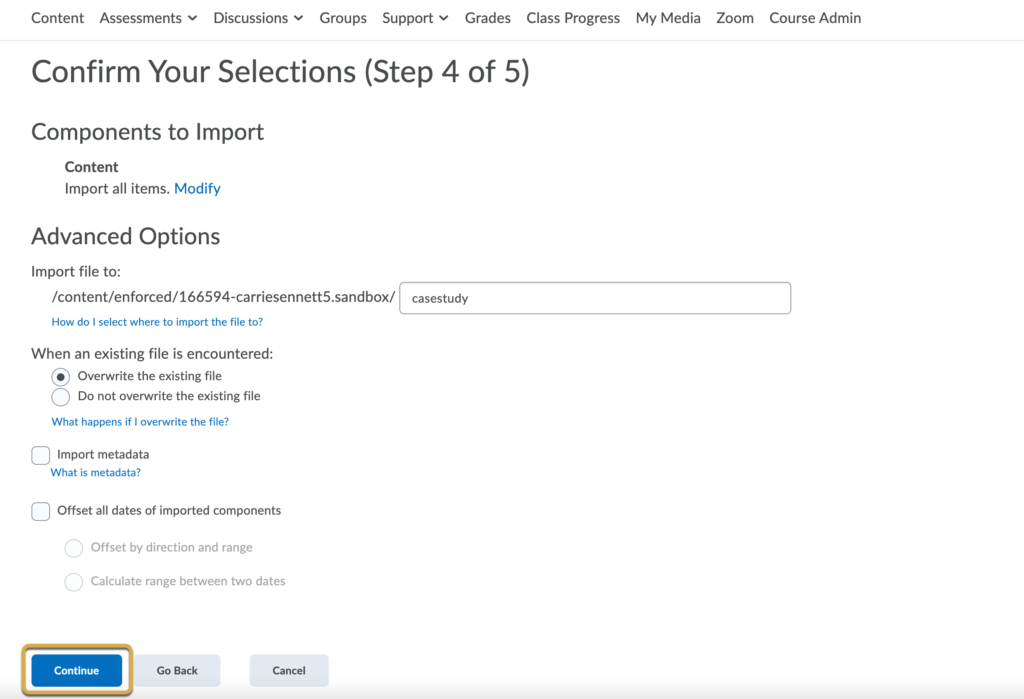 Step 7
When the checkmark next to Imported turns green, click View Content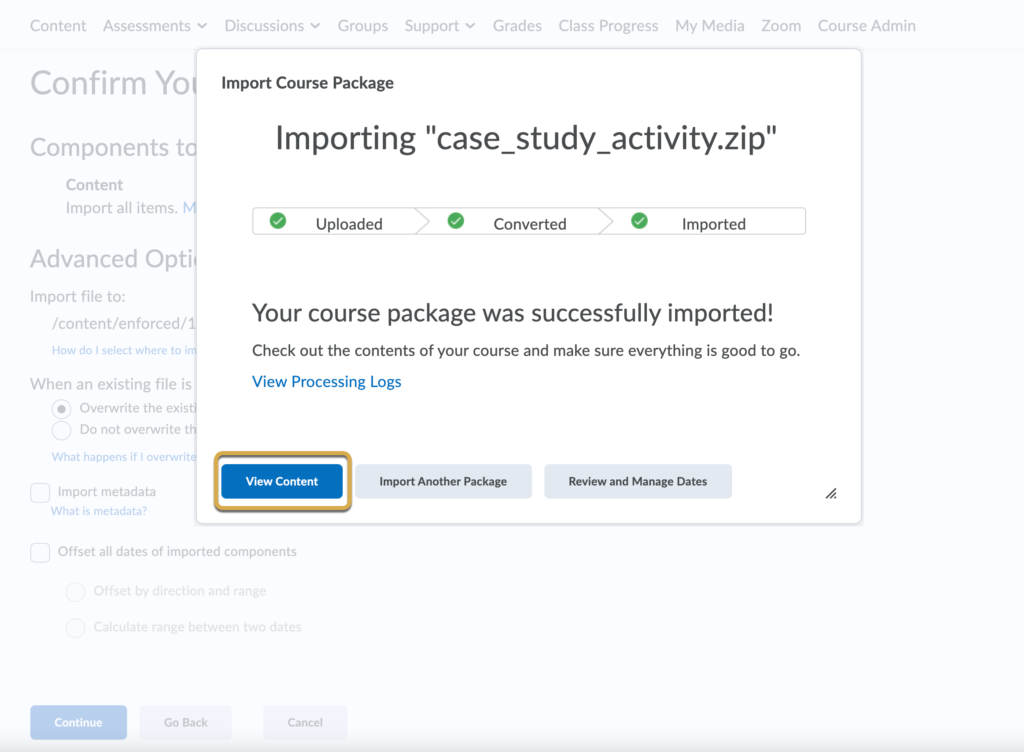 Step 8
The SCORM package will come into the course as a new module at the end of the Table of Contents. The name of the module will be dependent on how the SCORM object was created.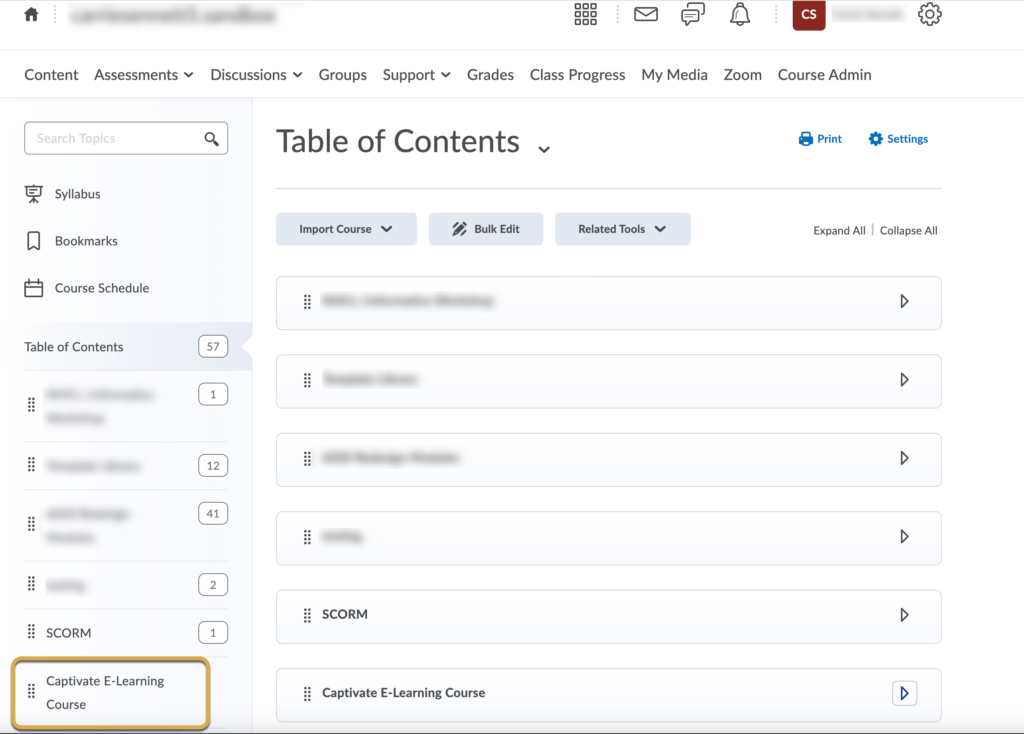 Step 9
Click the down arrow next to the SCORM object's name and click Move To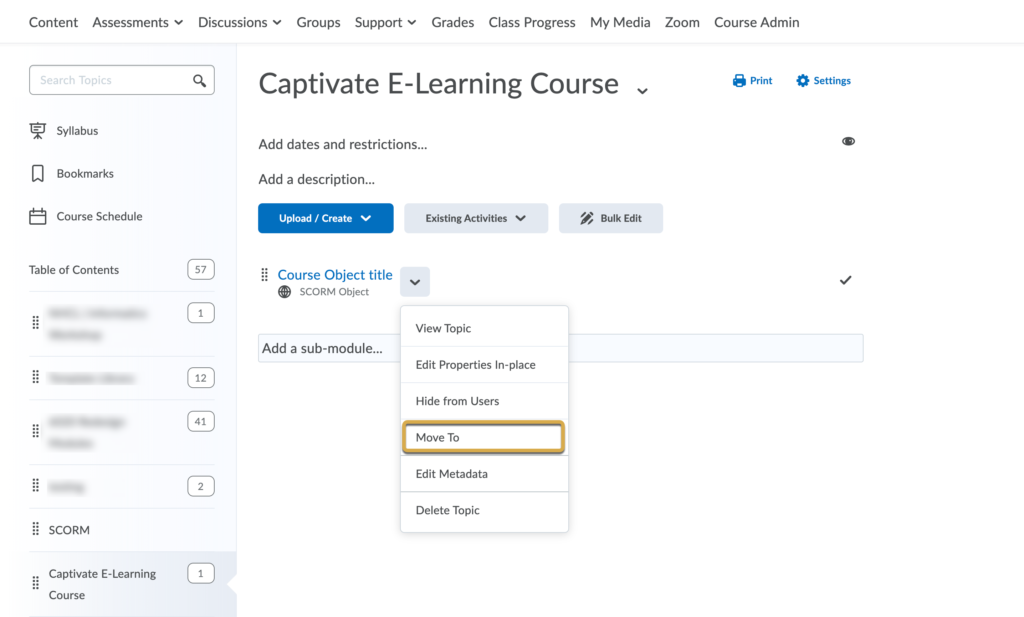 Step 10
Select the module you want to move the SCORM into and click Move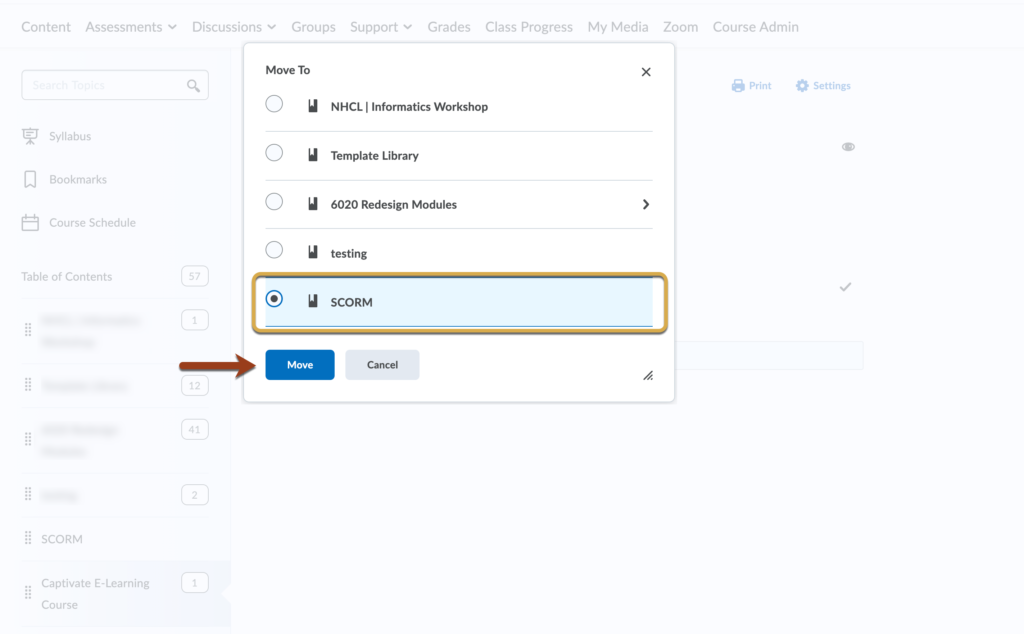 Step 11
Click the down arrow next to the module name click Delete Module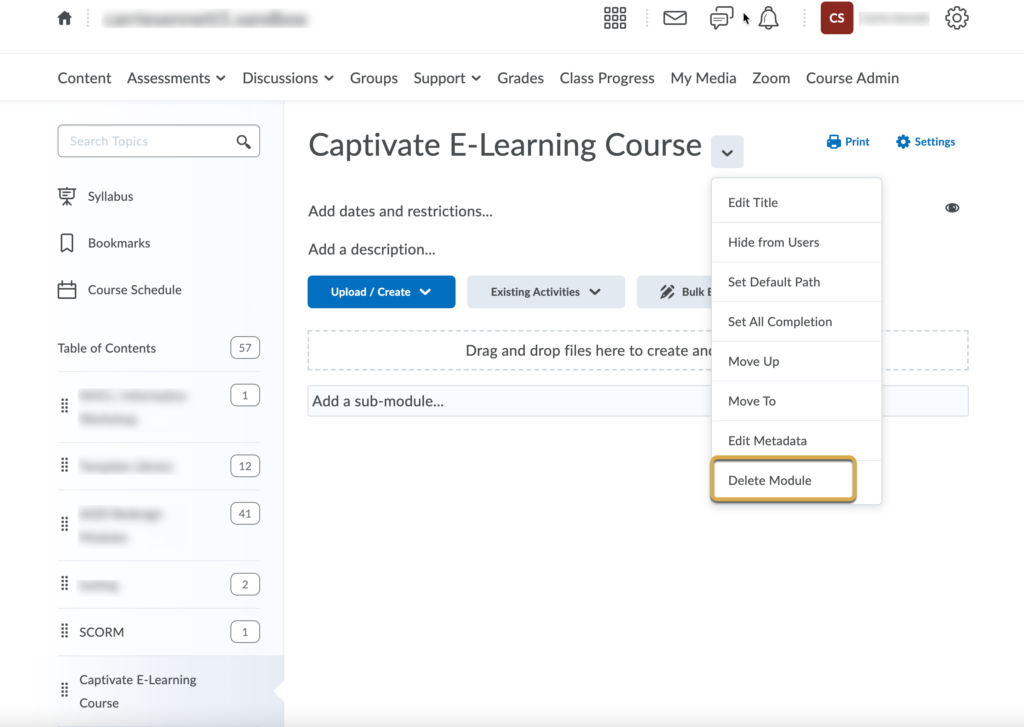 Step 12
Select first radio button and click Delete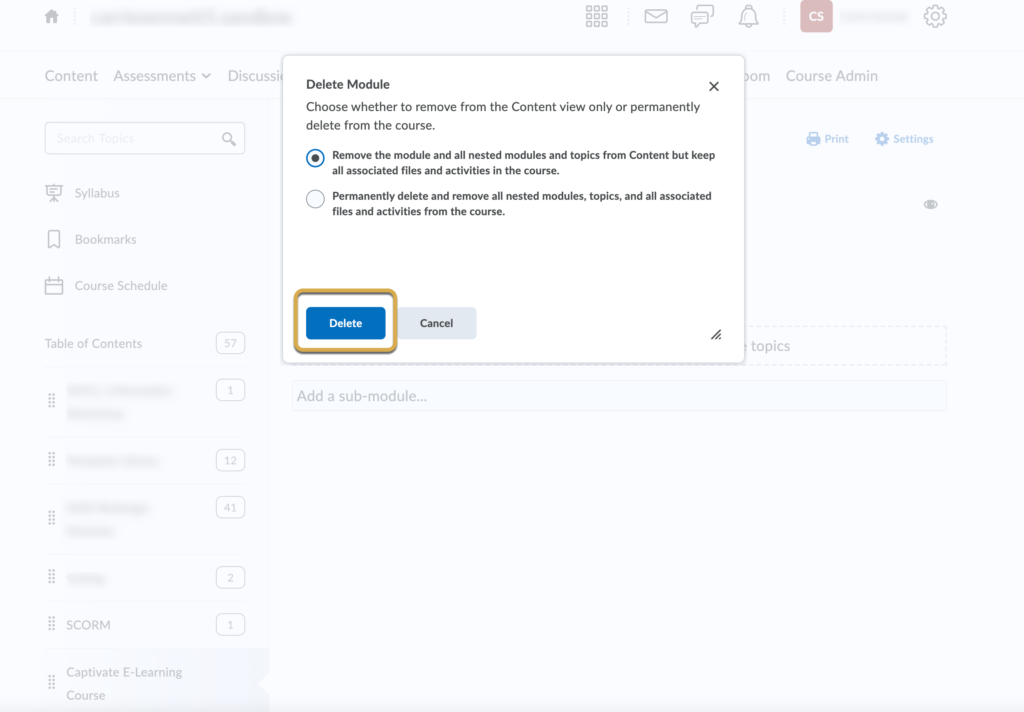 NOTE: SCORM Objects do not transfer when a course is copied from one semester to the next. Complete the above steps to re-import the SCORM object each semester as needed.
Related Articles