The purpose of this article is to explain how to create a reflection that will automatically be added to your Brightspace ePortfolio.
Adding a Reflection from a Course Topic
Step 1
From the content topic on which you want to reflect, click Reflect in ePortfolio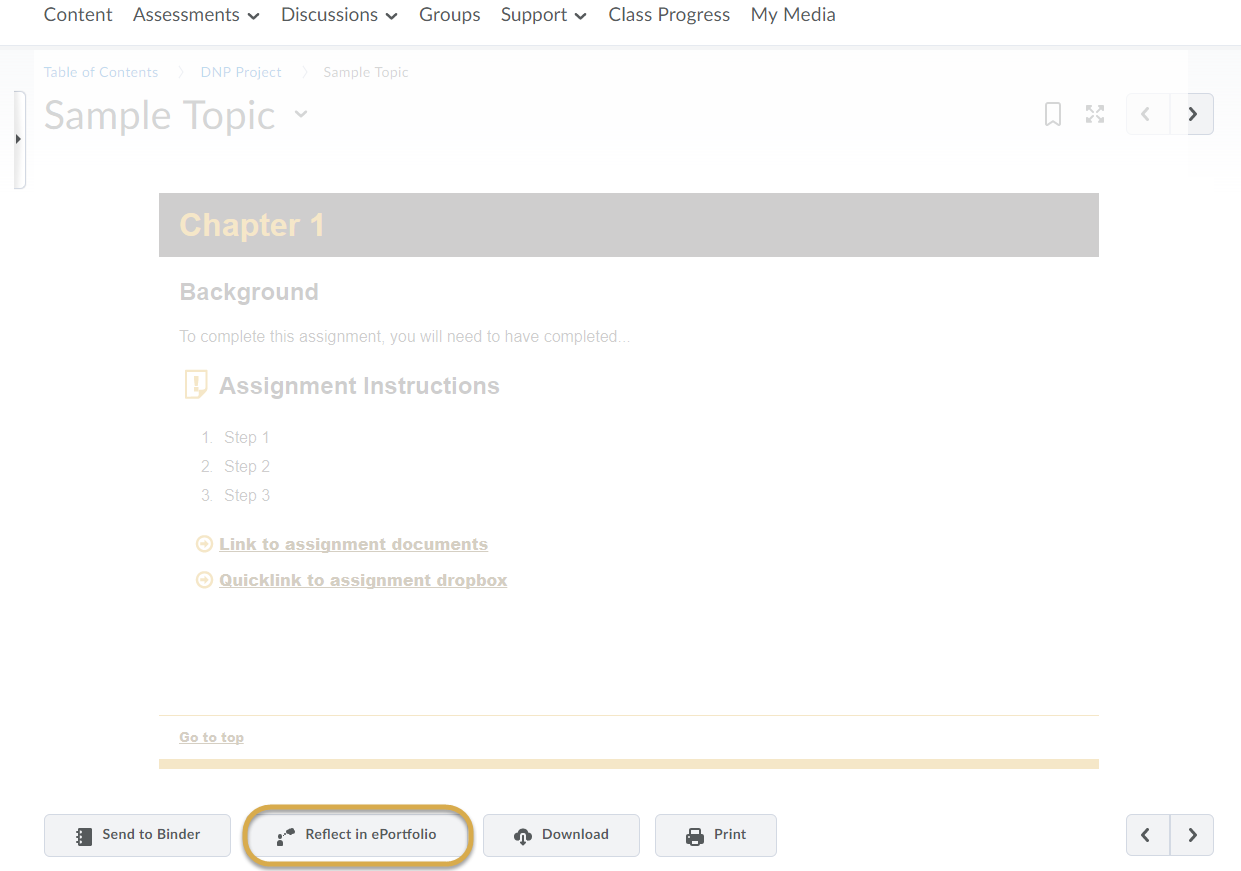 Step 2
Complete your reflection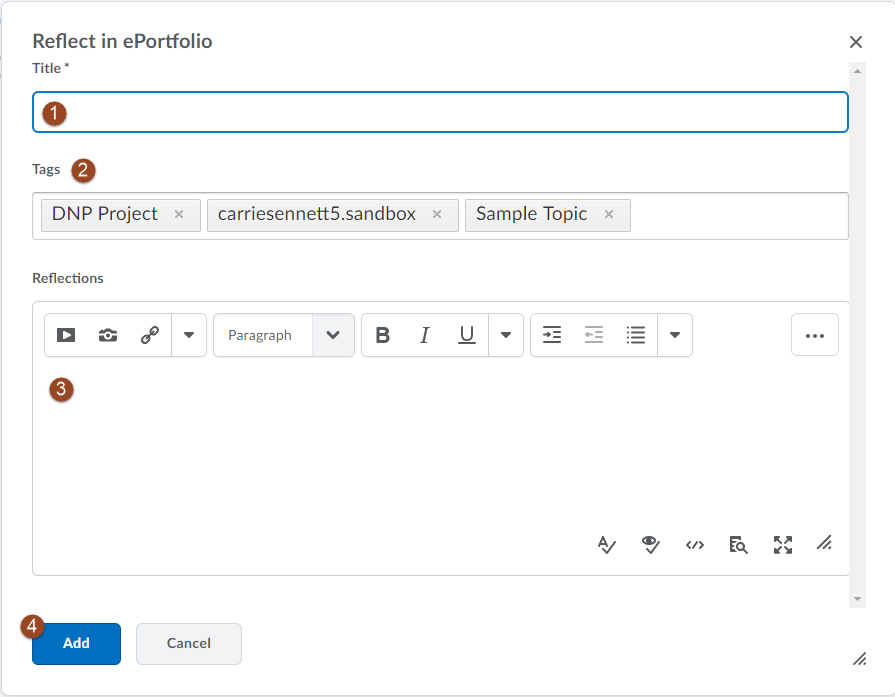 Enter a title
Add tags (optional)
Write your reflection in the HTML editor
Click Add
Step 3
You can click Close to return to the content topic page, or click View reflection in ePortfolio to go directly to your ePortfolio where the reflection is automatically added.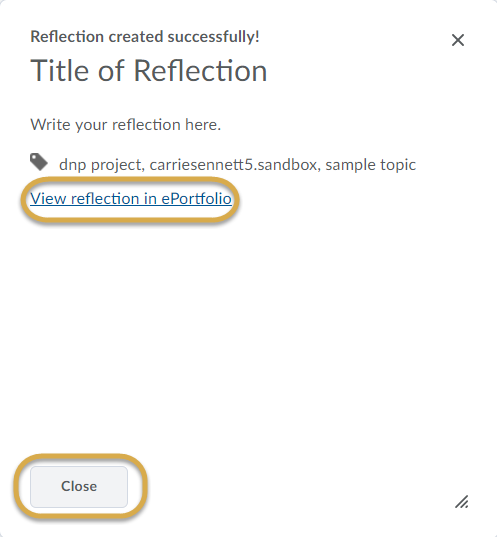 TIP: Only your reflection will be added to the ePortfolio, not the content of course topic.
Adding a Reflection from the ePortfolio
Step 1
Navigate to your ePortfolio, and click My Items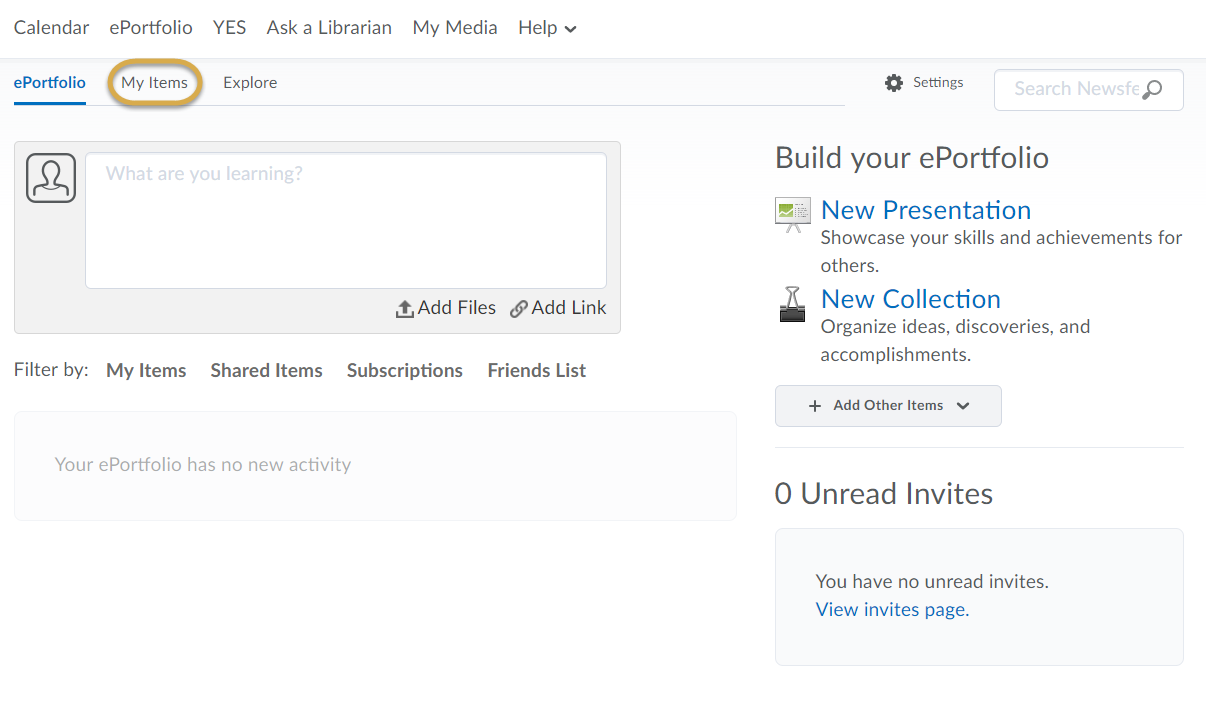 Step 2
Add a reflection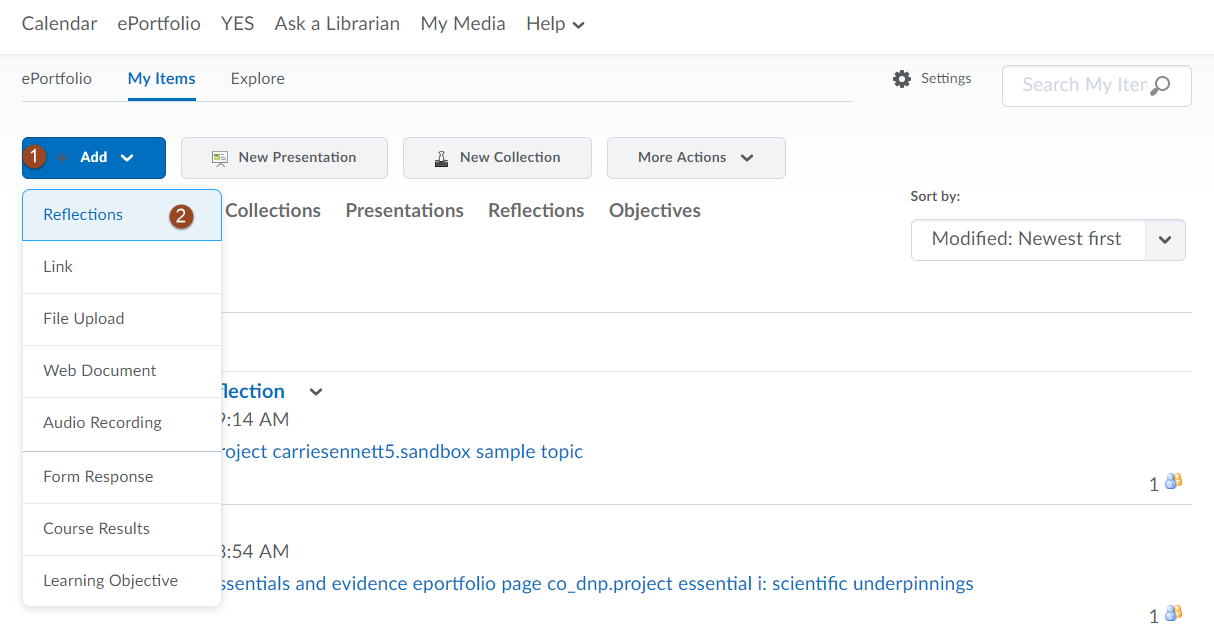 Click Add
Click Reflections
Step 3
Create the reflection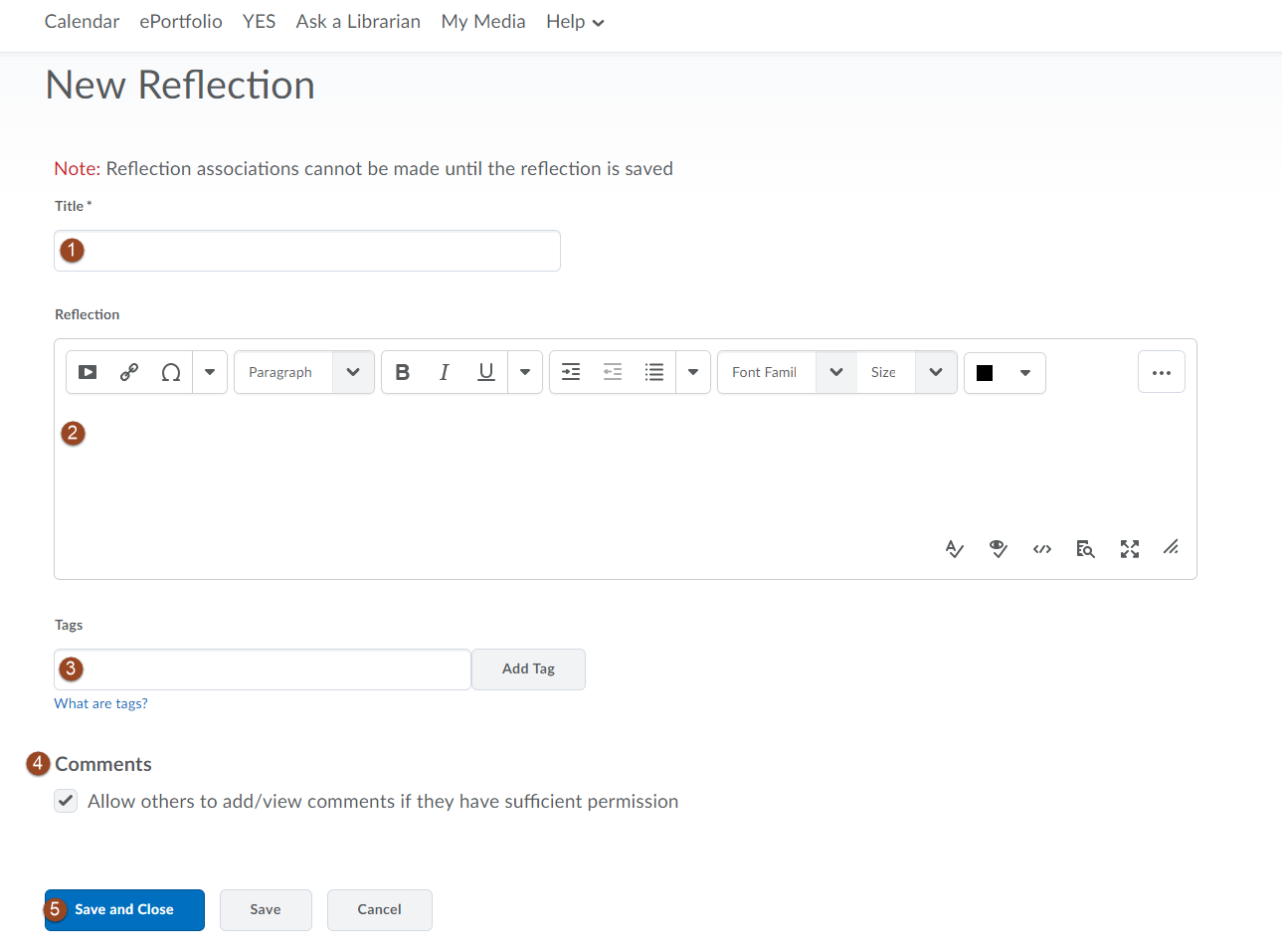 Enter a title for the reflection
Write your reflection in the HTML editor
Add tags (optional)
Enable/Disable comments
Click Save and Close
Associating a Reflection to an ePortfolio Item

You can associate reflections with artifacts, collections, and presentations. If you share a reflection associated with another item, only the name of the associated item is available. If you share the associated item, users can view the reflection as part of the item. This makes it easy for users to see how your reflection is connected to the other items in your ePortfolio.

To display a reflection inside a presentation, you must add it to a specific page in the presentation.
Step 1
Navigate your ePortfolio, and click My Items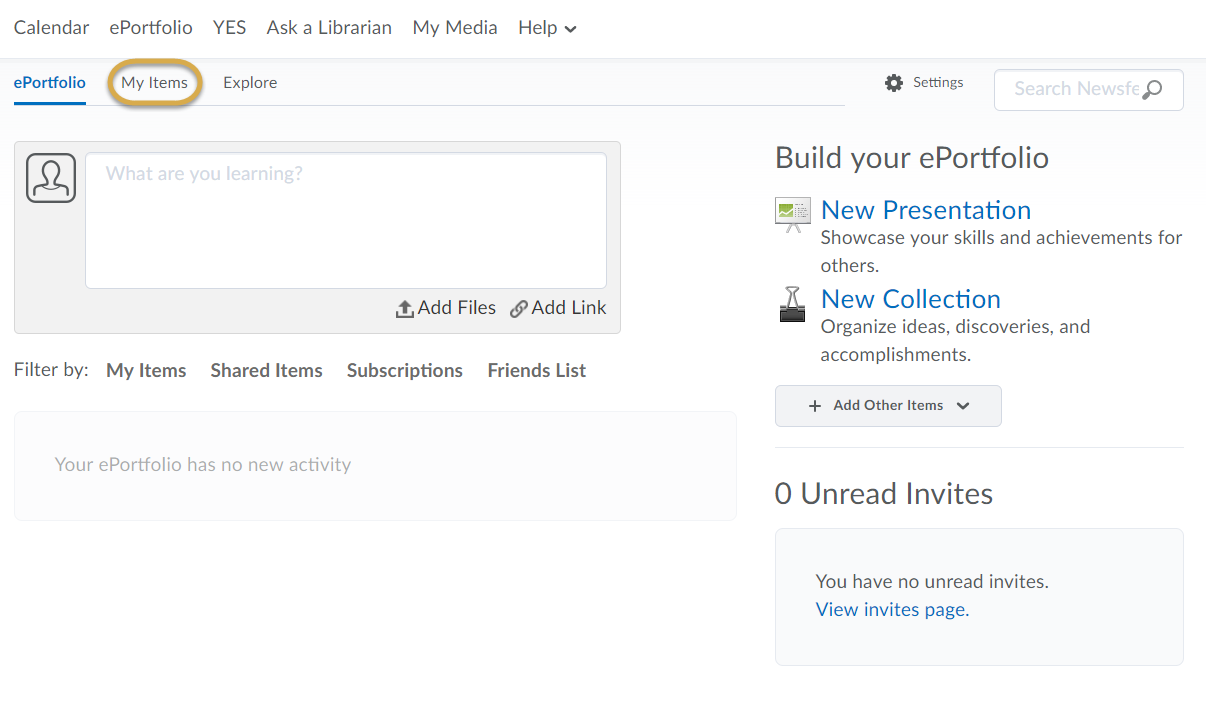 Step 2
Click the next to the name of the reflection you want to associate, and select Edit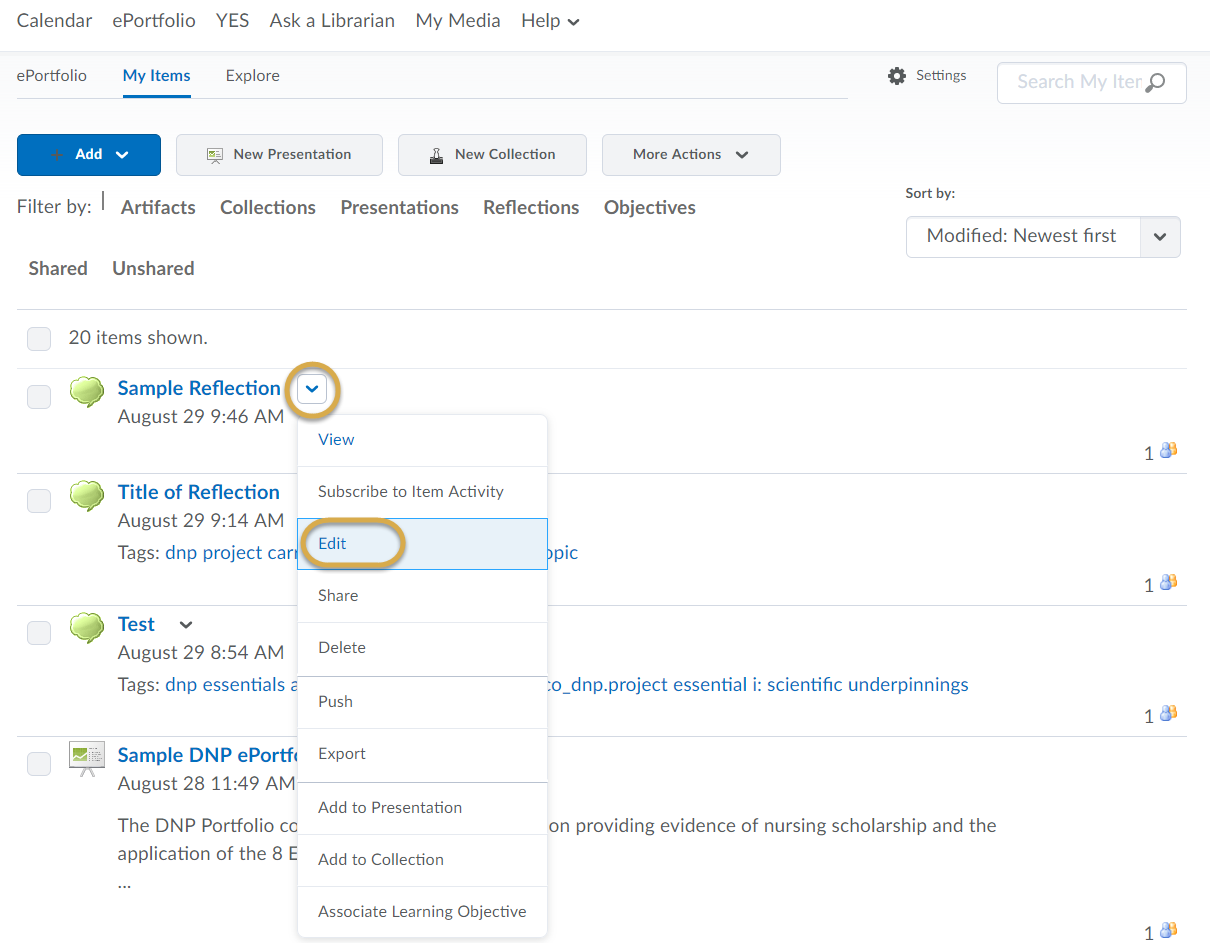 Step 3
Under Associated Items, click Add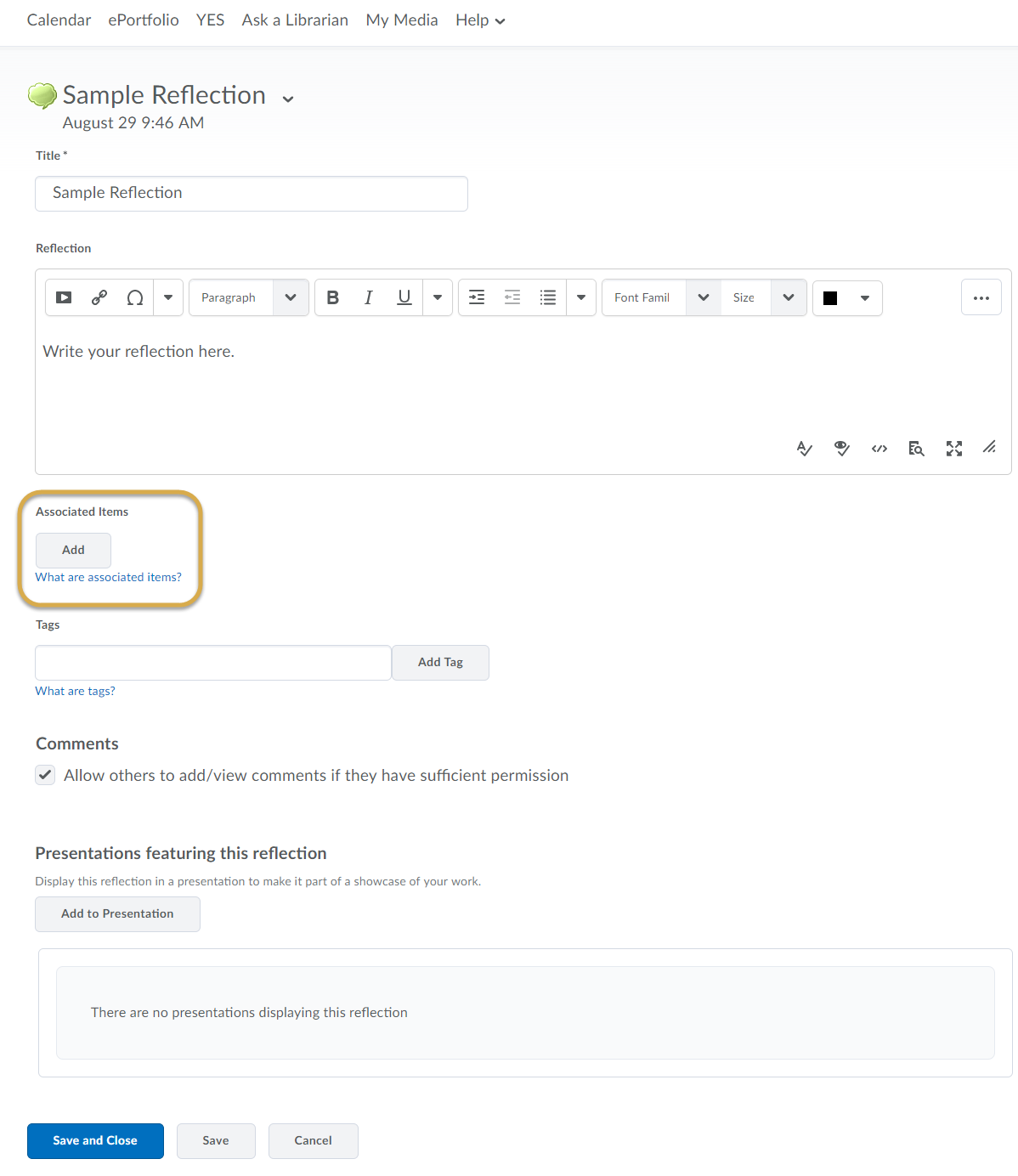 Step 4
Choose the item type you want to associate your reflection to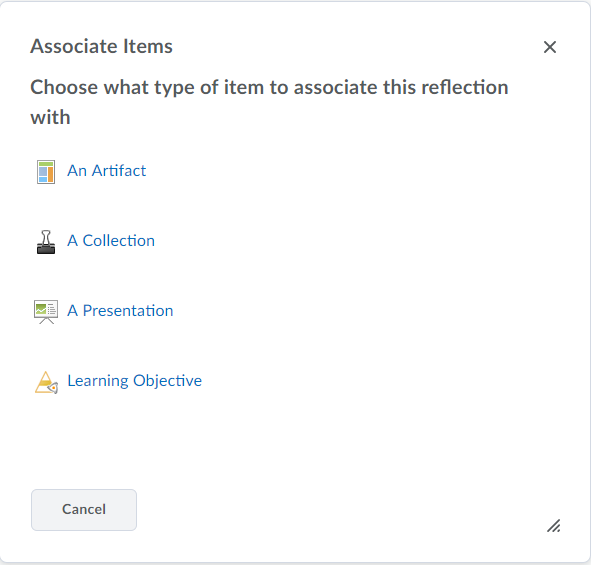 Step 5
Select the specific item(s), and click Add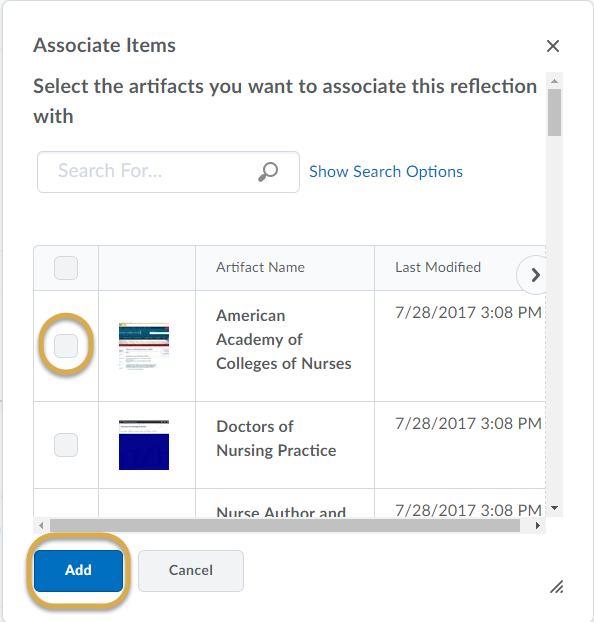 Step 6
Click Save and Close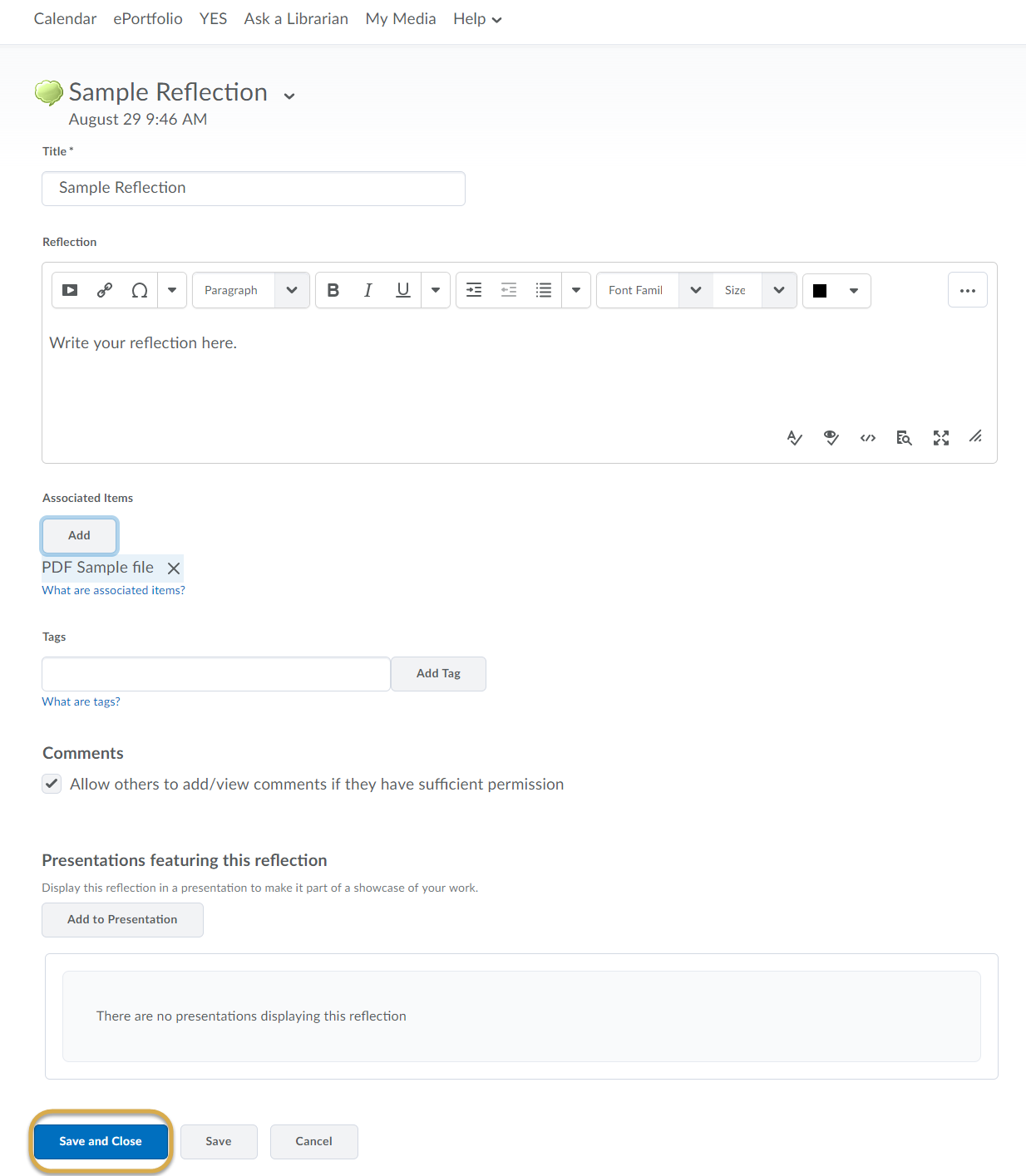 Related Articles