This article explains how to add a quicklink as its own content topic or within the text of a content topic in Brightspace.
A Quicklink is a direct link to a file, tool, or URL that can be added to any content area within the Brightspace learning environment.
Quicklink as a Content Topic

This is the process you will use when adding a link to an assignment, quiz, discussion board, or self assessment.  Additionally, if you use checklists or surveys you can add quicklinks directly to those items as well.
Step 1
From the Content tool, navigate to the module or sub-module in which you want to add a quicklink
Click Add Existing Activities
Click on the activity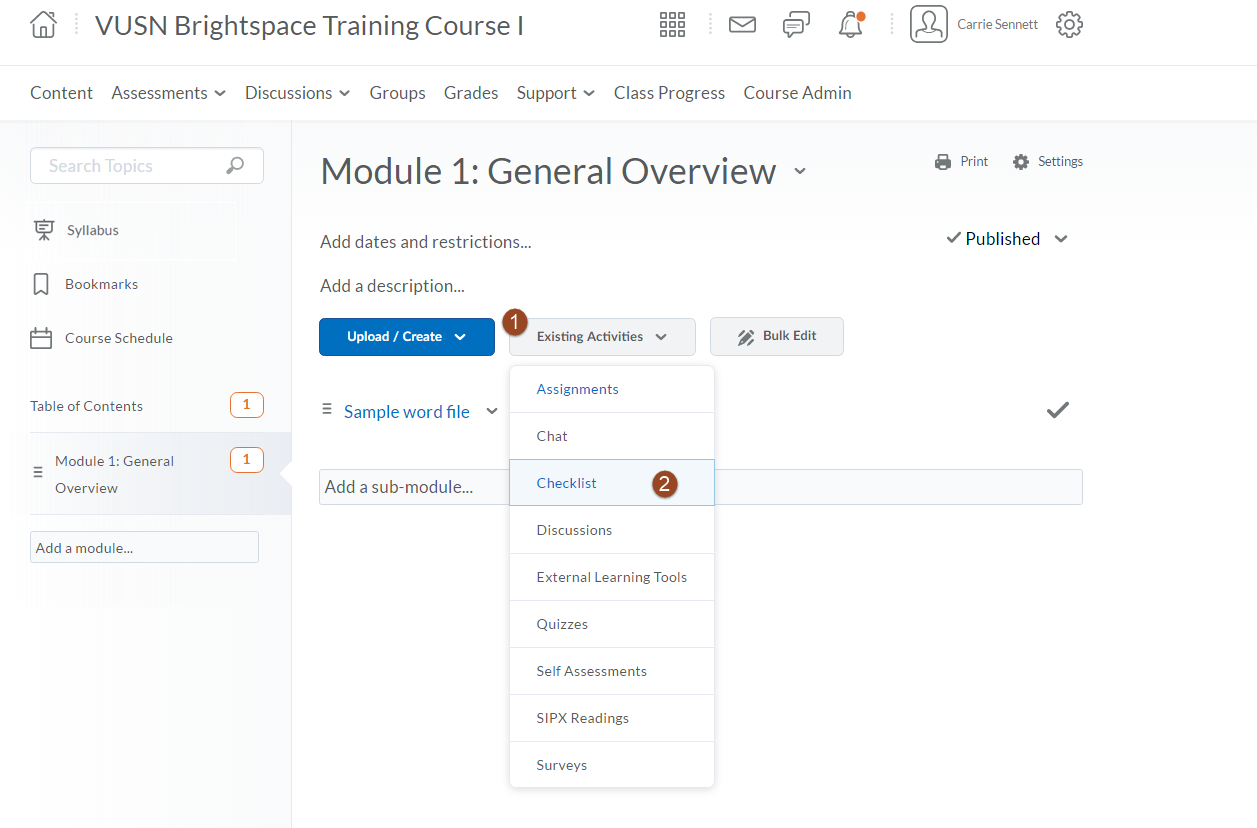 Step 2
Select the name of the activity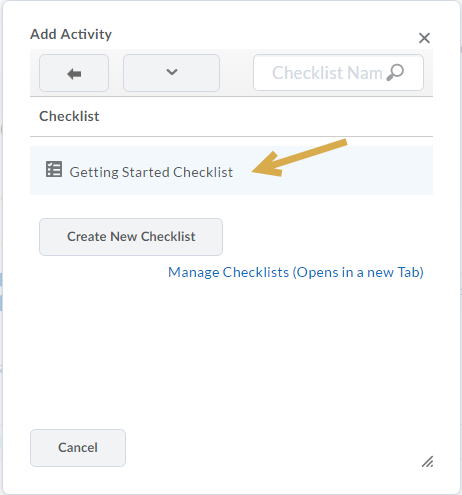 Quicklink within a Content Topic

You can also add quicklinks to tools and files from within a topic file.  Use this method for Kaltura videos, course document files (documents and images), or any other course tool where you have an existing activity created.
Step 1
From the Content tool, navigate to the module or sub-module in which you want to add a quicklink
Click the  next to the name of the topic you want to add a quicklink to
Click Edit HTML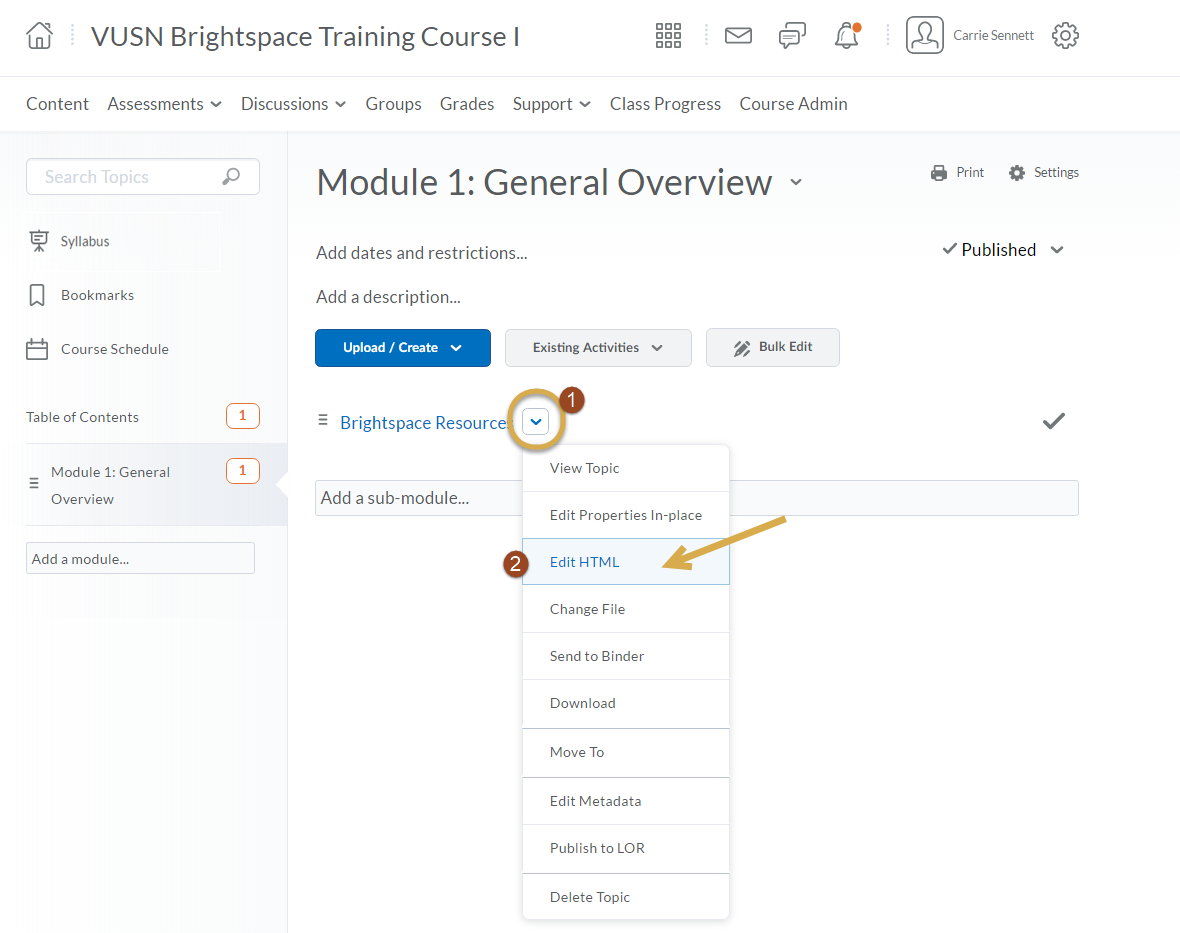 Step 2
Create a link
In the content editor, enter and/or highlight the text you want to link to
Click the Quicklink icon
Under Course Materials, click the activity you want to link to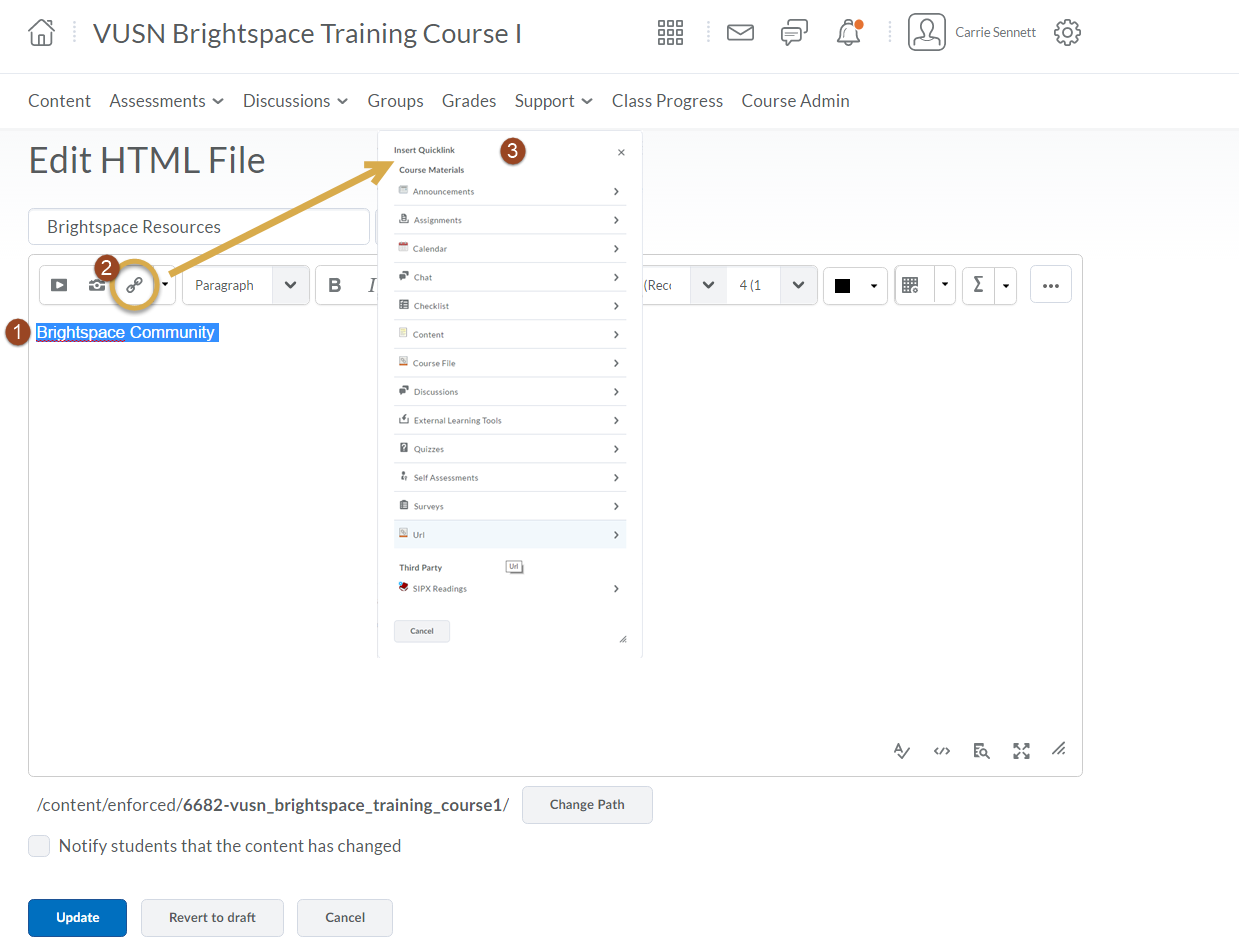 Step 3
Select activity
Click the name of the material
Click Update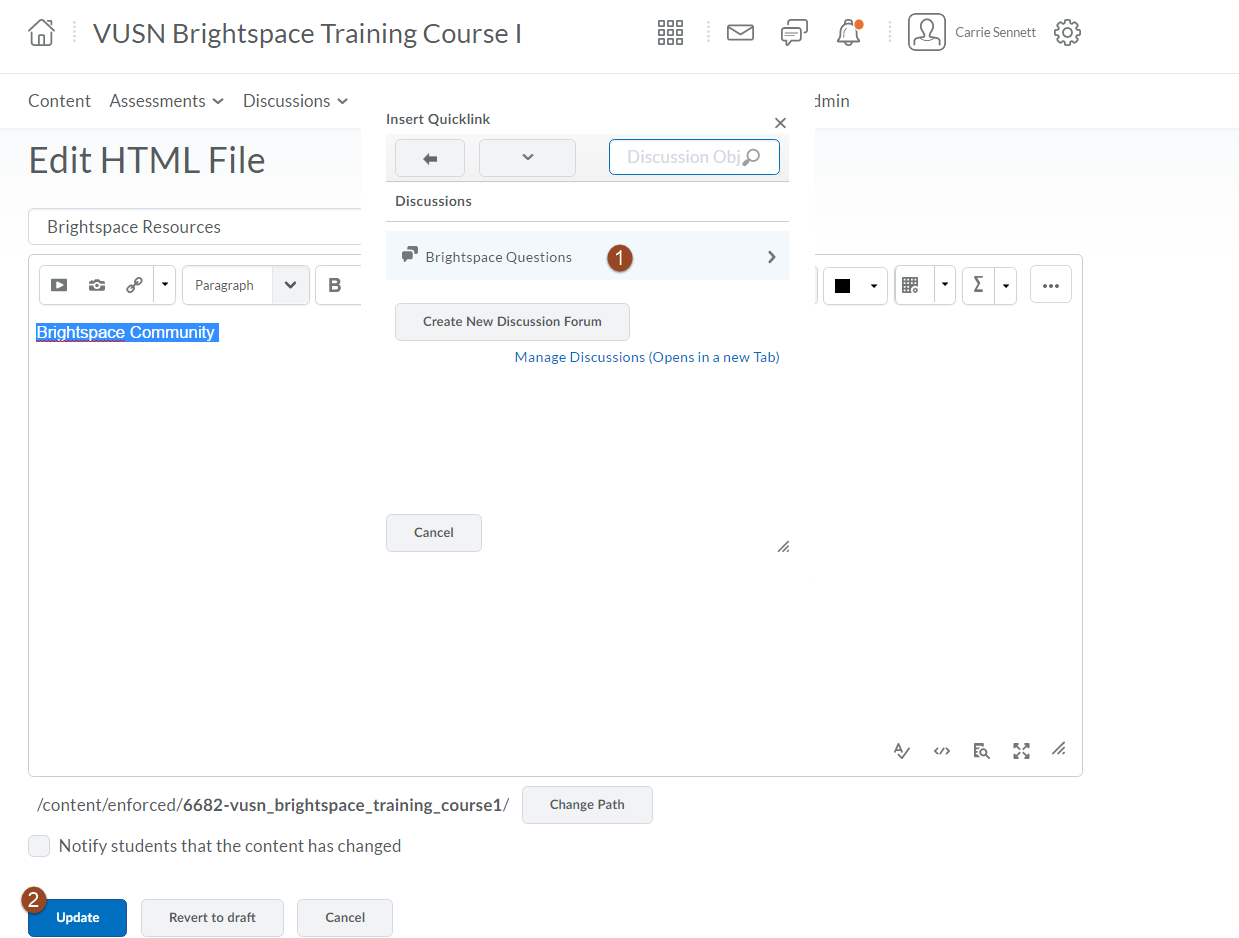 Related Articles