The purpose of this article is to explain how to add a gradable object (quiz, assignment, discussion board) to the content area in Brightspace.
Step 1
Click Content on the navbar. Select the module you want the gradable object to appear in or create a new module.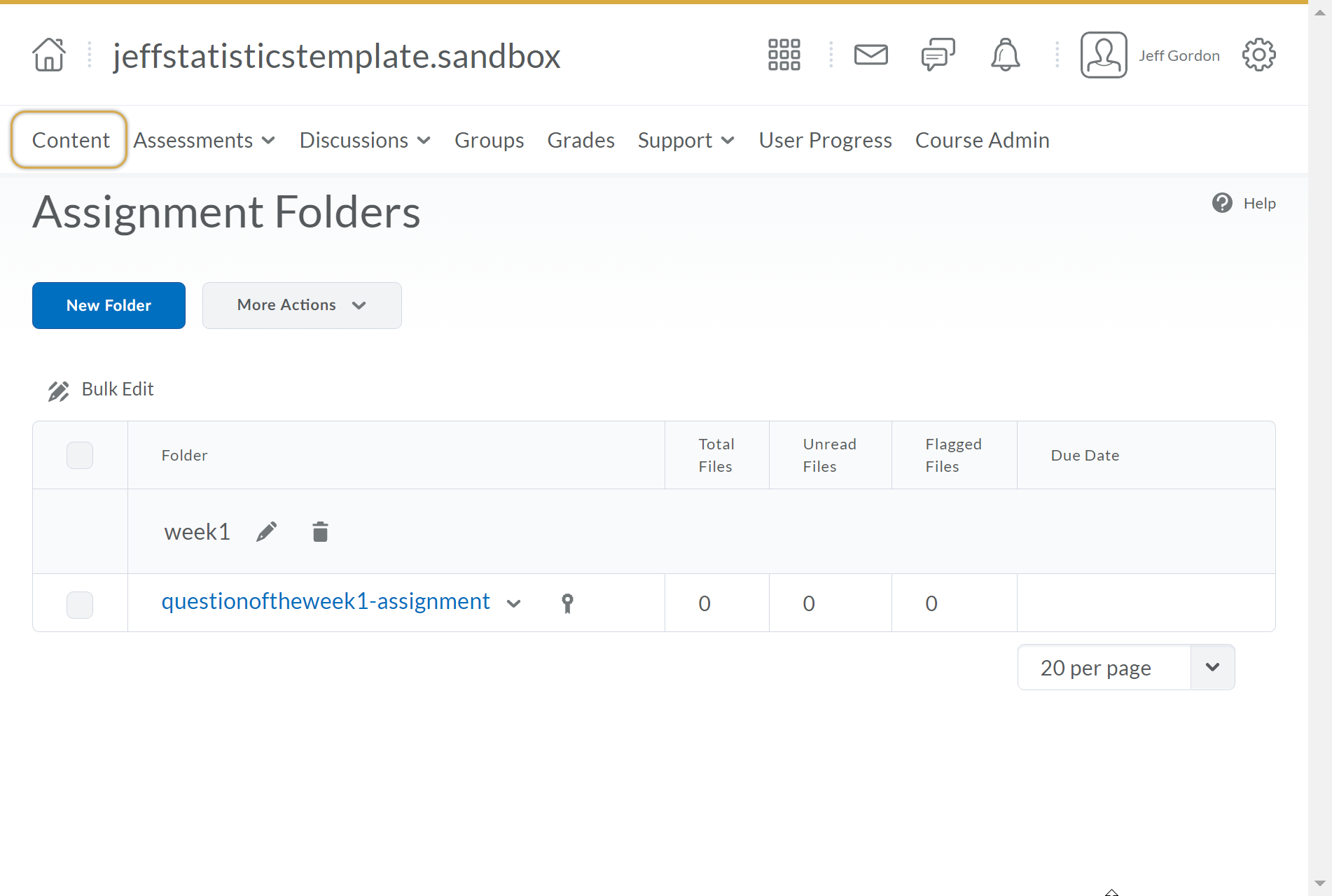 Step 2
Once you are in the module (in this example the module name is "Week1", click Add Existing Activities. This will be a gray button just to the right of the blue New button.
Click on Assignments.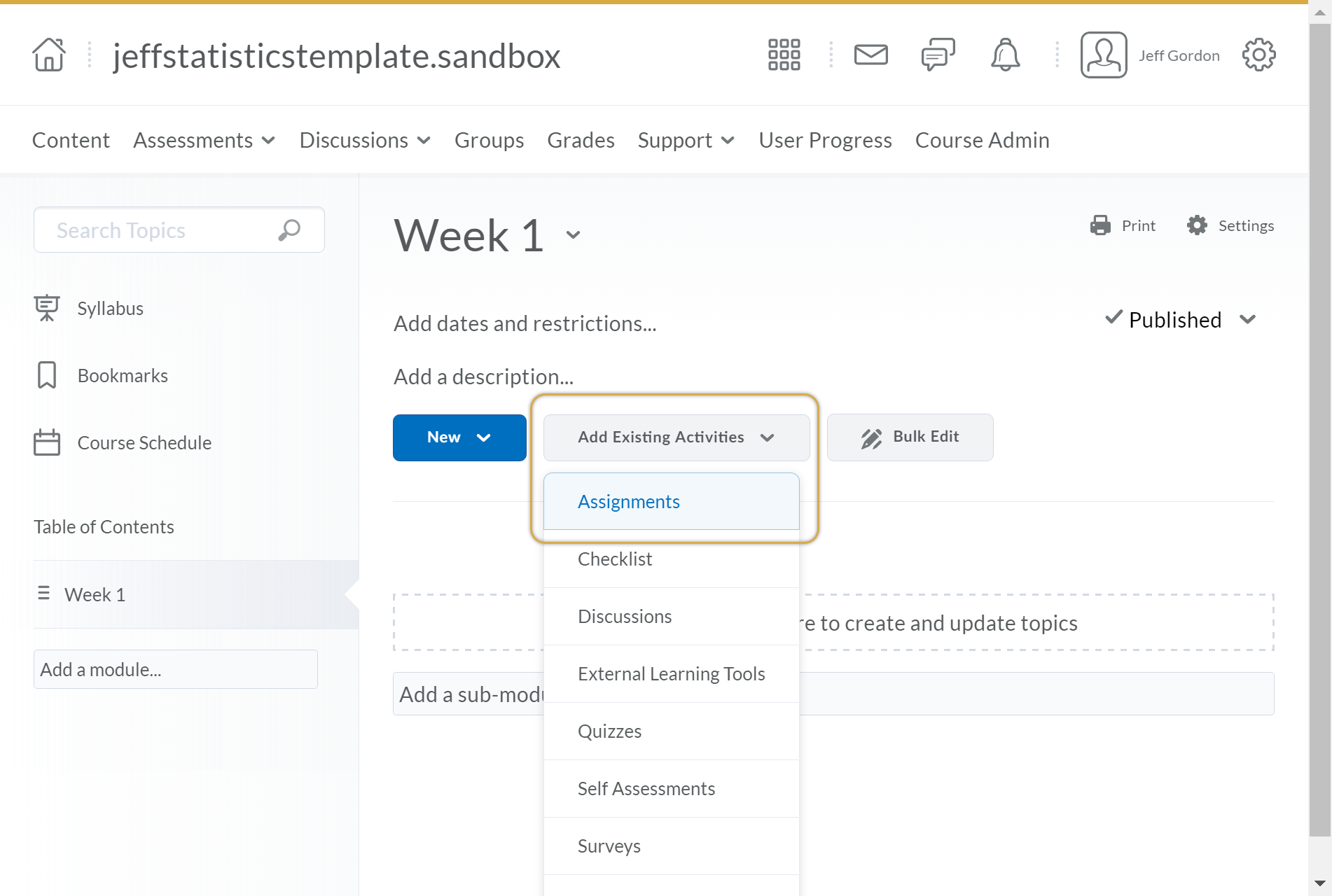 Step 3
Select the assignment in the popup window.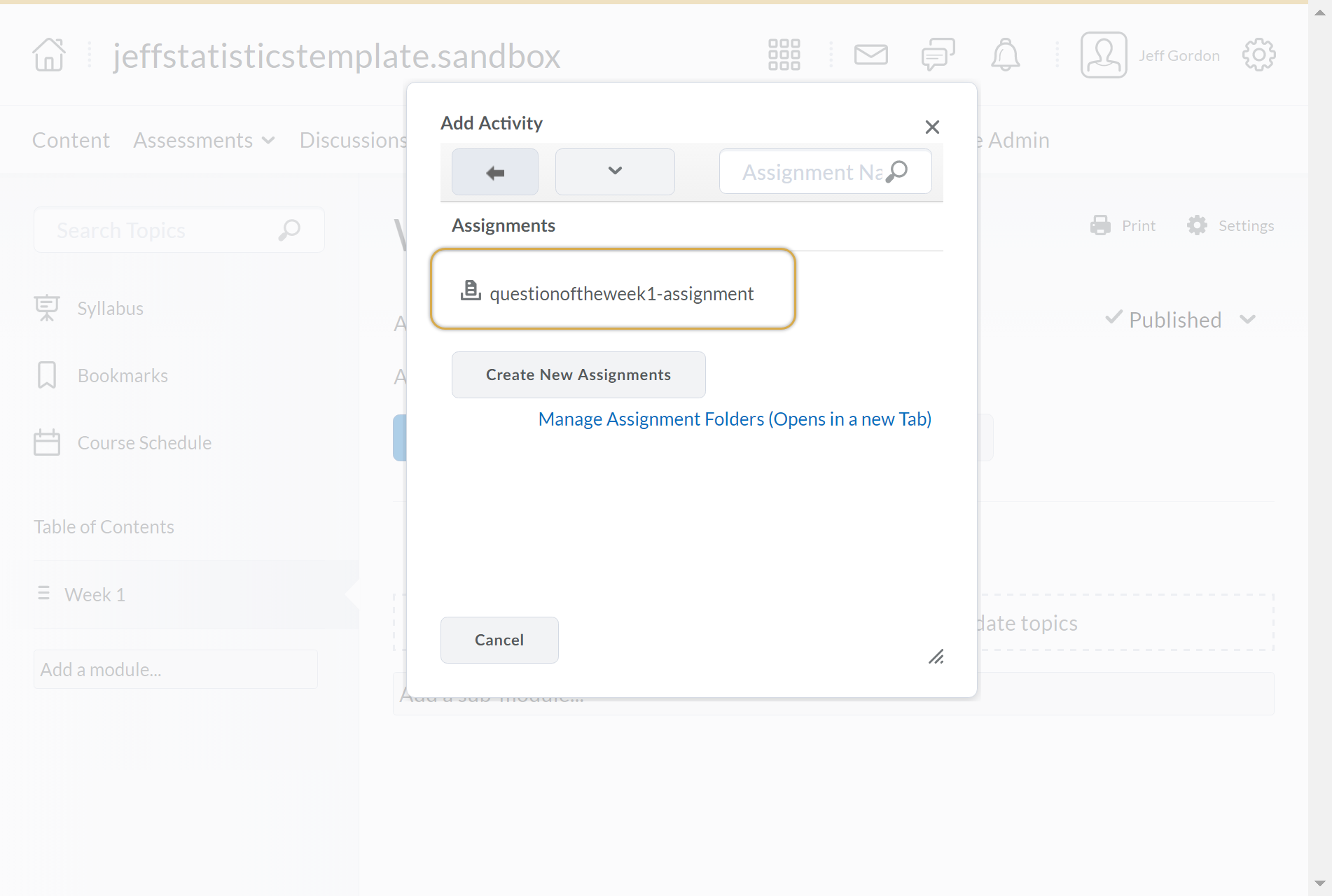 NOTE that it is listed in draft mode.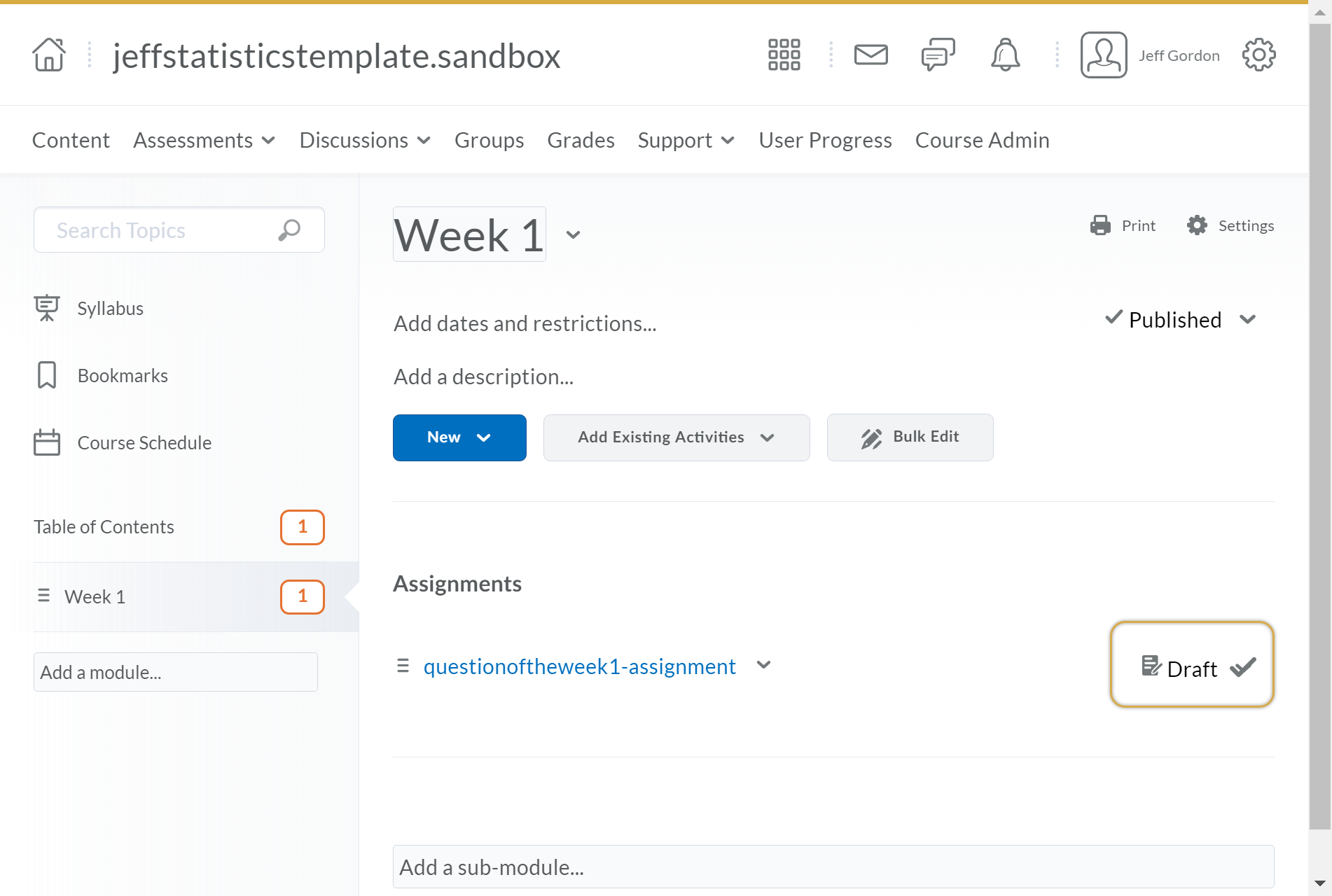 Step 4
Click the next to our newly created assignment.
Select Edit Properties in place.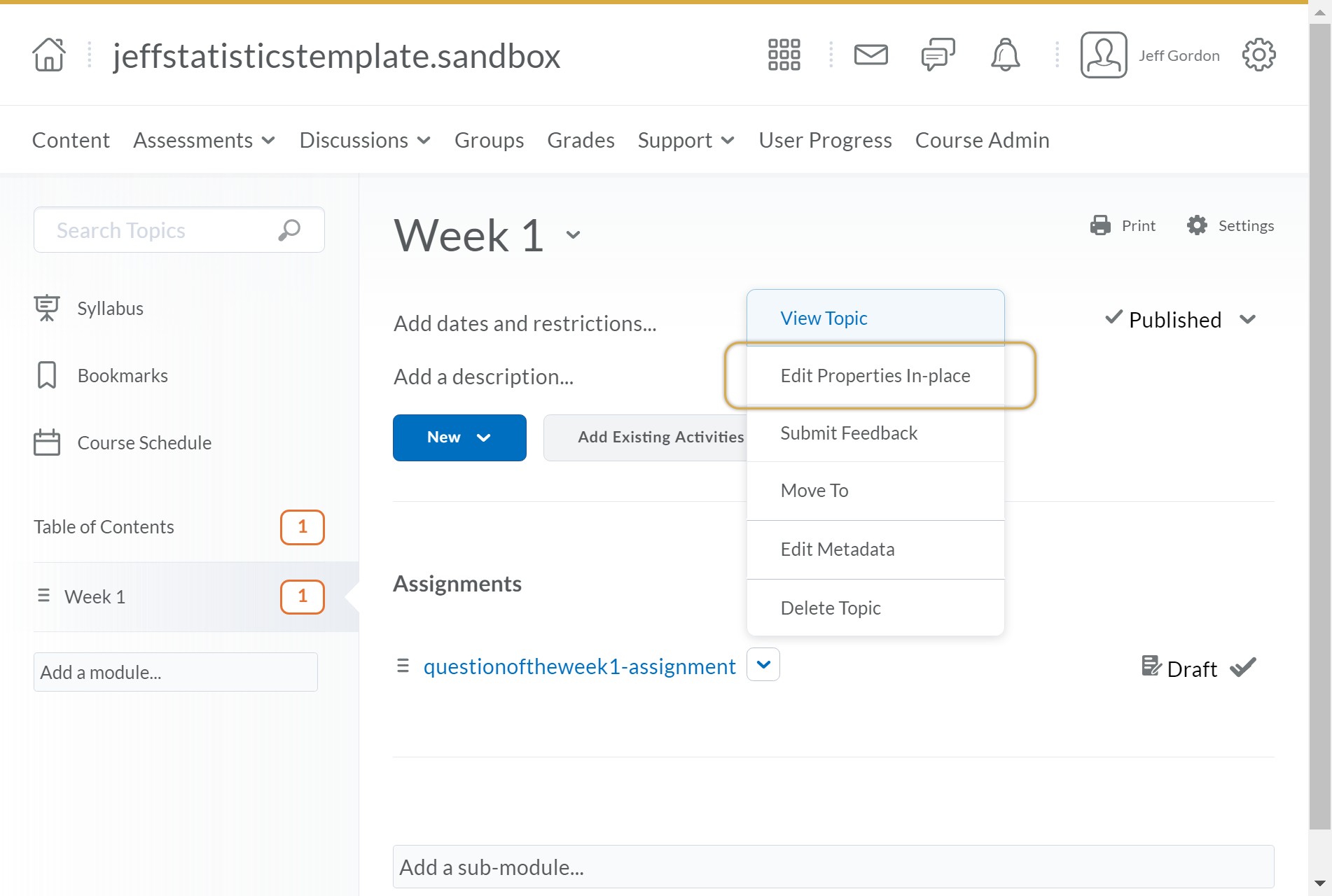 Step 5
Start Date
Due Date: When the assignment must be submitted by. Failure to submit by then will result in some type of instructor defined penalty.
End Date: The actual assignment will disappear from student view in the content area. If you do not set a due date, the end date will be treated as the due date. The item will be greyed out on the student view, when the end date is met.
Release conditions
Description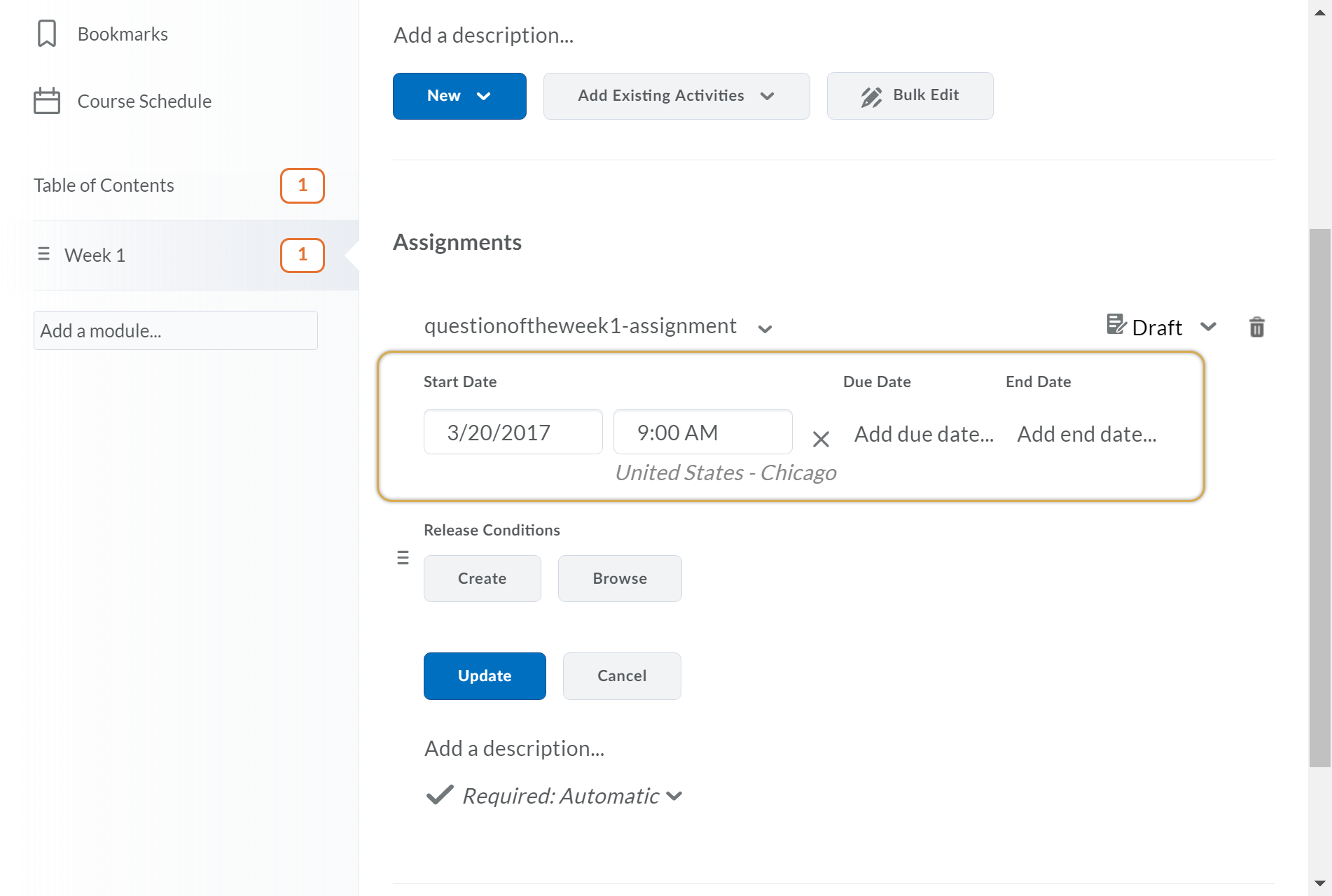 Step 6
Change draft mode to Published.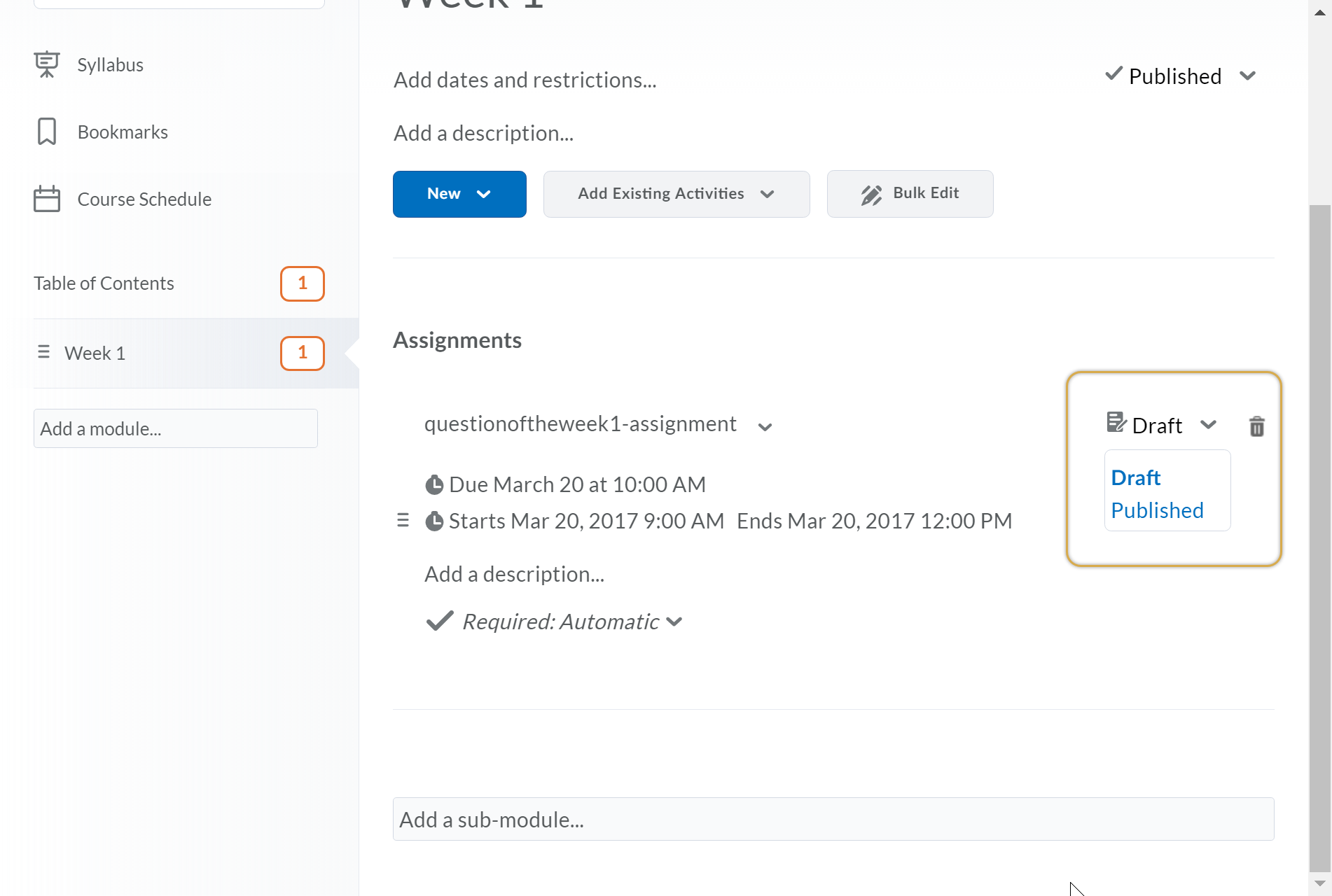 TIP: If you suspect some students may late submit, with your permission, move the end date out beyond the due date. They can still submit after the due date and you won't have to create a new submission area for allowed late submissions.
Related Articles