This article will explain how to change the view in the Brightspace gradebook to filter the students in groups.
Step 1.
Make sure all groups are set up correctly.
Click Groups  on the Navbar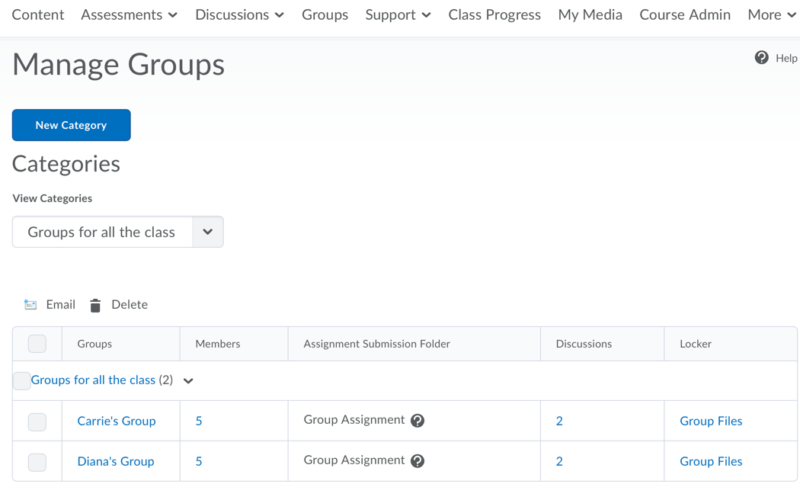 TIP: If you want to change the name of the group. Click on the name and edit the name.
Step 2
Select Grades under the Course Admin Tab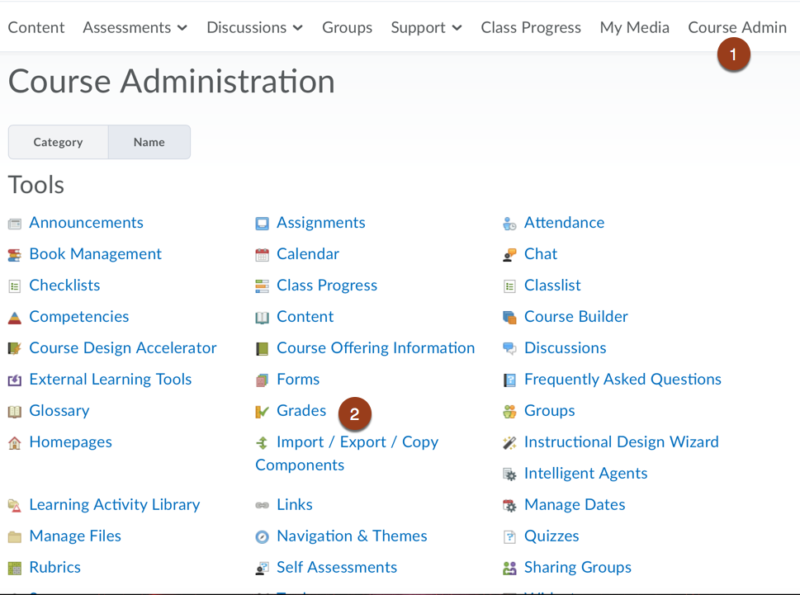 Step 3
Select the item you want to grade by clicking the chevron arrow and selecting enter grades.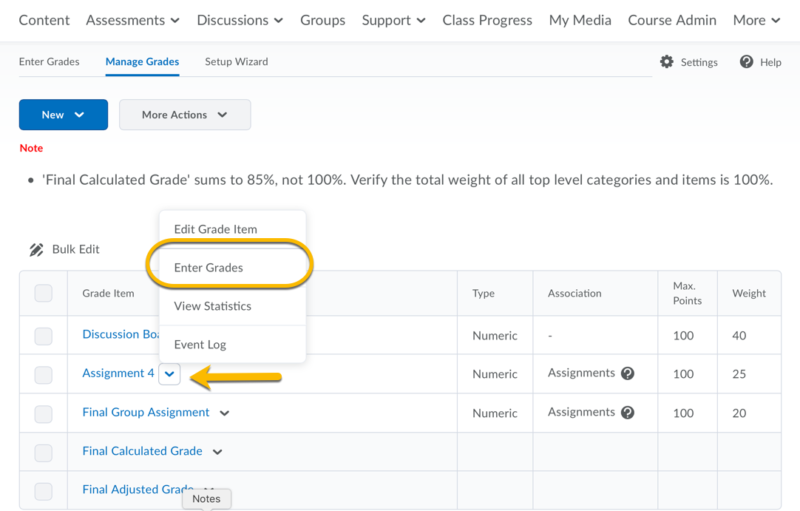 Step 4
In the assignment window click the drop down menu under user. "View by" and select Groups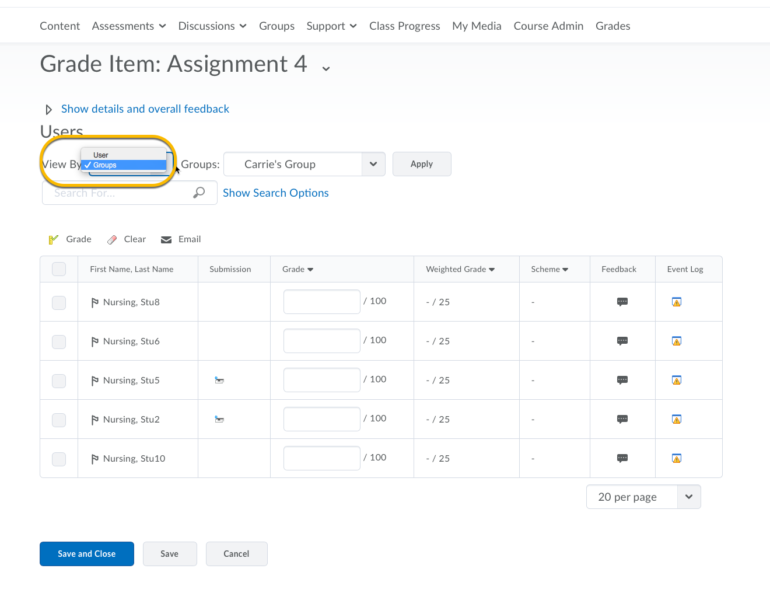 Step 5
Select the group you want to grade under the Groups Dropdown. Click Apply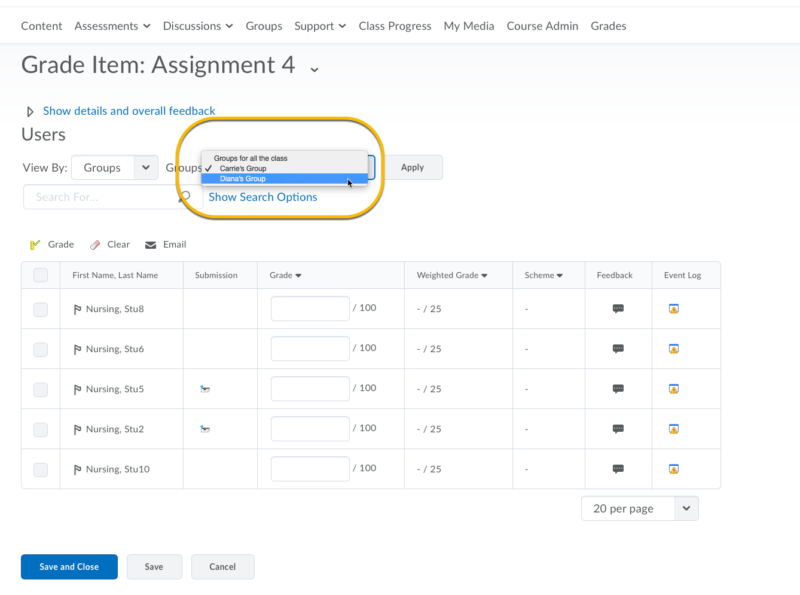 TIP:
If the students in the group do not appear in the list after selecting a group, click on the magnifying glass in the
Search For…
box.

Step 6
Now you can grade all the students in this view. For more information about Grading students click here
If you want to go to the "Inline" grade option. Click on the submitted assignment.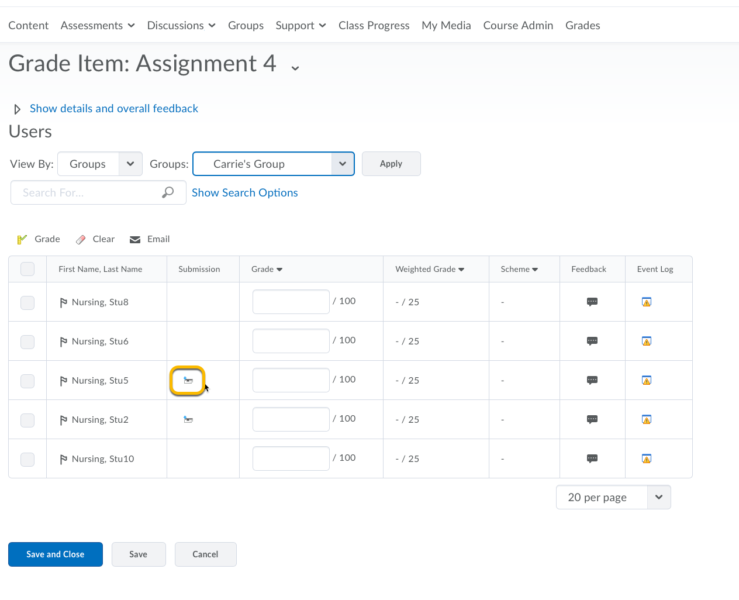 Step 7
For more information about grading on the Evaluate Submission page, click here.
Because you have selected a group you can click next student and grade the next student on your group.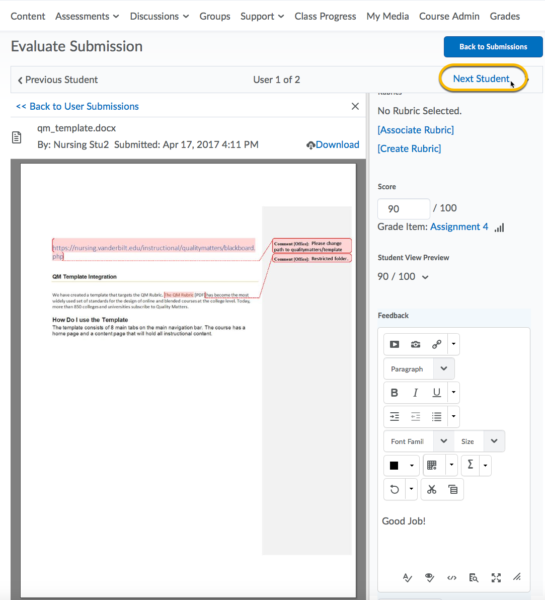 Related Articles