You may want to download a file you own that was posted into Kaltura from Brightspace. Perhaps you lost the original you posted and you want to post the mp4, mov, or mp3 somewhere else, or just keep it on a personal drive for safe keeping/future editing. As long as the file is yours (in YOUR My Media) you can do it but the process is a bit arcane
Click "My Media".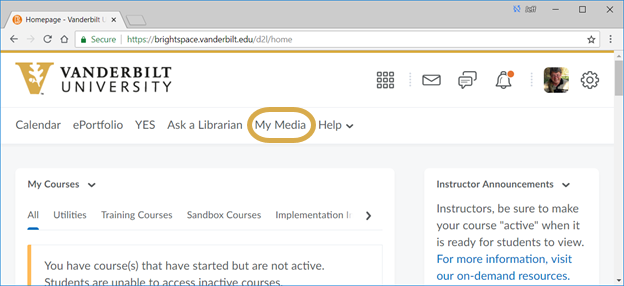 Search for the file you want to download and click on either the thumbnail or the link to its immediate right.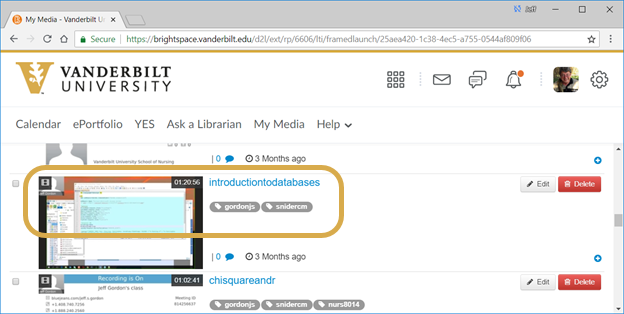 Scroll down to the bottom of that screen and click "Actions".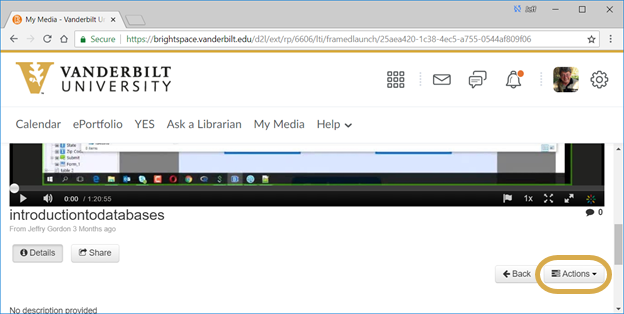 When the dropdown appears, click "Edit"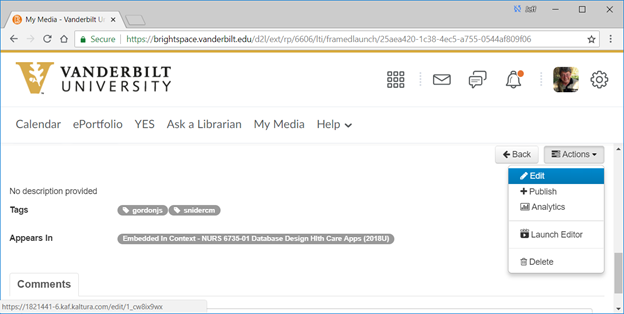 Scroll down the screen until you see "Downloads" tab and click it.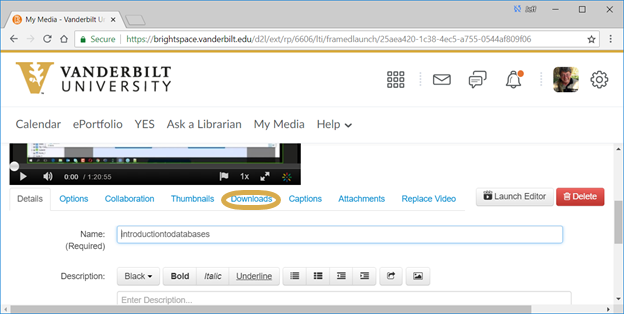 Check the Source  checkbox and then click "Save"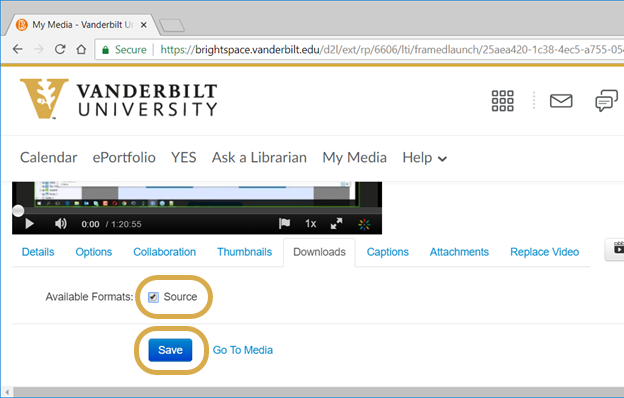 You will see a progress bar go across the screen and then you will see this screen. It looks like nothing has happened but it has actually prepped the media for download from the Kaltura server.
Now Exit the video area completely by slecting any tab across the top.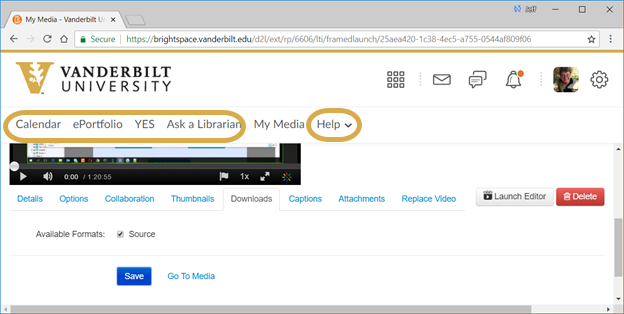 Once out of My Media click on the My Media tab to go back into the My Media area. Scroll down until you see the file you want and click either the thumbnail or the link to the video file. Scroll down and you will see a download button. Click it. (Do NOT try to shortcut this exit and re-entry process by clicking the "Go to Media" hyperlink in the screen above, it does NOT work properly.)
Scroll down and click the "Download" button that has just now appeared because the file has been prepped for download by Kaltura.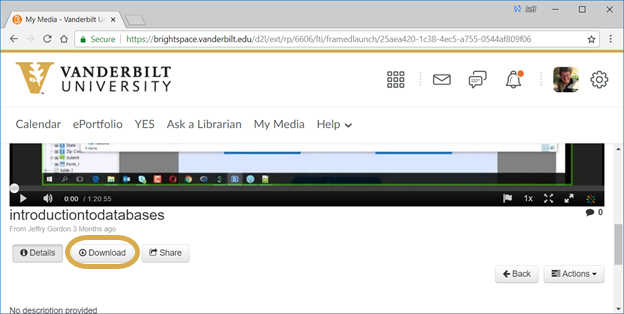 Click on the blue Download link under the Actions column.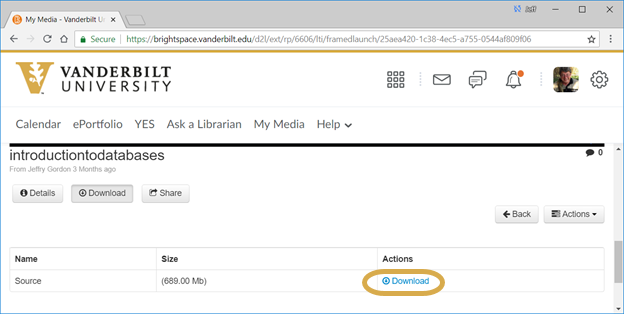 It will now bring up this operating system dialog window. You may save it in the default folder, create a new folder, or click to save it elsewhere.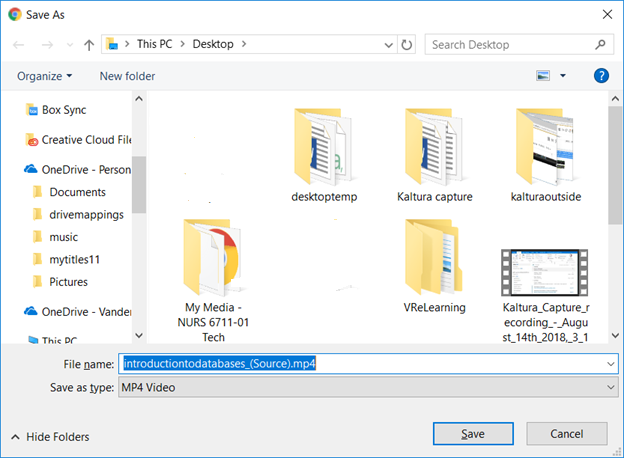 Remember where you downloaded it and you now have a copy of the file on your local system in its original format. This process works with any video or audio file saved on Kaltura.
Once you have gone through this process for a specific file, should you ever need to download it again, you can bypass most of the steps by selecting the file in My Media, scrolling down and you will see the download button. The file has already been prepped by Kaltura so steps prior to that can be skipped.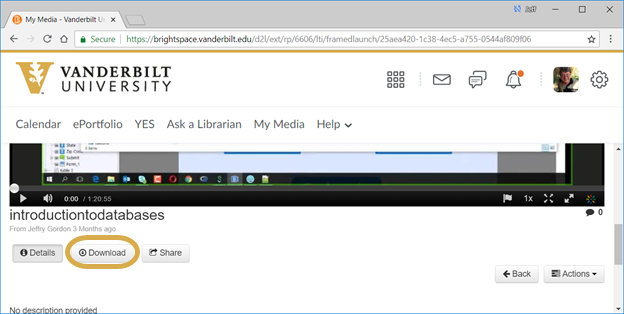 jsg:090718
Related Articles